Be Universal is a platform tailored for female athletes which, through a comprehensive service specialized in Social Media and Sports Management, empowers their careers, world awareness, and global value.
Through our communication and marketing strategies we promote the athletes' image to generate value and subsequently create partnerships between them and companies or brands that believe in their potential.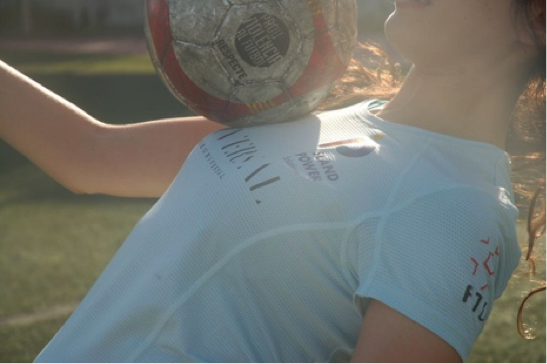 Experts in Instagram, WeChat and Weibo
The influence of sport is increasing amongst the financial markets and therefore we believe we must work professionally alongside the athletes. Many men are already icons and references for companies, starring advertising campaigns and known all over the world. At Be Universal we want that focus to fall in female athletes also; this is our goal and, therefore, we will design individualized strategies to empower their image and allow them to attract big firms. Our athletes are provided with a wide range of professionals with the aim of offering the best possible service.
Our specialized team is also in charge of managing the social media accounts of several world-known celebrities in China, so we count with a wide expertise in this market. With 150 micro sports in-house influencers, we currently have a reach of more than 540 million consumers, making Be Universal a unique tool. Be Universal can therefore promote -in case of interest- any brand in the Chinese market using proven and effective methods.
 .               BU Method
______________________________________________________________________________________________________
WE WANT TO CHANGE THE WAY THAT BRANDS ADVERTISE AND CONNECT
WITH THEIR LOS CONSUMERS; WELCOME TO BE UNIVERSAL!
_____________________________________________________________________________________________________
At Be Universal we are already working with a wide range of athletes, including top-level football players such as Andressa Alves, Fabiana Simões, Mayara Bordin (Brazil), Nayeli Rangel (Mexico), Natasa Andonova (Macedonia), Estefanía Banini (Argentina), Leila Ouahabi (Spain), Tatiana Pinto (Portugal) and Martina Piemonte (Italy). All of them play for their National Teams. We also represent Olympic athletes from other disciplines, such as water polo (Patricia Herrera) or snowboard (Astrid Fina), and other sports professionals such as golf, tennis, trampoline and CrossFit athletes.
Sport has fundamental values that contribute to a better individual development and we want our athletes to lead by example, as their male homonyms already do. Therefore, all entities, both public and private, have a key role in the development and visibility of female athletes and their support is essential to achieve our goals.