World Football Summit brings you the another list of confirmed speakers for WFS Europe this coming September in Sevilla. This week's speakers for part of two tracks that are "hot topics" of the moment, Sustainability and OTT's & Broadcasting. Scroll down to read more about them and why you don't want to miss out on the football industry's biggest event. This article features in the latest edition of WFS Digest, our insider's guide to the latest and most relevant thoughts and practises from within the football industry. You can subscribe to WFS Digest HERE.



ANDREA MASCHIETTO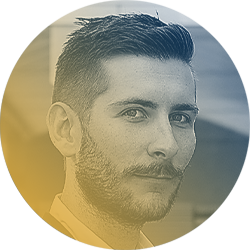 Who is he? Sustainability Manager at Juventus FC
Biography: Andrea Maschietto is Juventus' Sustainability Manager since 2017 and together with his team is developing and implementing Juventus' sustainability journey as a football company. With a background in Industrial Engineering and Management Engineering, he is a sustainability expert with previous experience in the consulting and industry sectors, in companies such as Deloitte and Ferrero.



HEIDI PELLERANO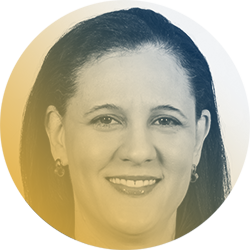 Who is she? CCO at CONCACAF
Biography: Heidi Pellerano joined CONCACAF in February 2019 and is responsible for leading the Commercial division. In this capacity, Pellerano is responsible for developing and managing strategic partnerships to maximize the commercial opportunities of the organization. She has direct oversight of the departments of Strategy, Business Development, Partnership Marketing, Digital and Emerging Technologies, Media Distribution, and Broadcast Productions. She is also a member of the executive leadership of the Confederation. Prior to Concacaf, Pellerano was an Executive Vice President at Wasserman where she was responsible for leading Wasserman's brands division and multicultural practice.



DAN PORTER

Who is he? CEO at Overtime
Biography: Dan Porter is the CEO of Overtime, Overtime builds disruptive new sports leagues aimed globally at the next generation of sports fans and athletes. Overtime owns and operates, OTE in basketball and OT7 in football, and leverages digital-first content across its network of accounts engaging its community of over 65 million fans and followers. Porter has started and sold two technology companies for over $250mm, was head of digital at Endeavor and built numerous number one mobile apps. He has a BA from Princeton and is a professor at NYU.



FILIPPO VEGLIO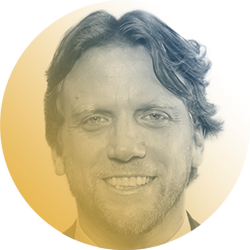 Who is he? Senior Expert, Football and Social Responsibility at UEFA
Biography: Filippo Veglio is Senior Expert in UEFA's Football and Social Responsibility (FSR) Division since September 2021. His responsibilities are centred around the development and implementation of the organisation's Football Sustainability Strategy 2030, which aims to initiate, inspire and accelerate collective action to respect human rights and the environment within European football. Filippo leads cross-divisional projects designed and rolled out in partnership with stakeholders across the football ecosystem. Previous to joining UEFA, Filippo spent 16 years at the World Business Council for Sustainable Development (WBCSD), a CEO-led community of 200 of the world's leading businesses, where he was a member of the Senior Management Team. A Swiss national and fluent in six languages, Filippo was formerly a professional tennis player.



DAVE ROBERTS

Who is he? Director, MA/OTT & Digital at FIFA
Biography: Dave is a senior digital and broadcast media executive that specialises in the sports sector. UK born but with a storied career that has given him senior global experience with the likes of ESPN, SKY, Discovery, and Fox. Currently 'Director, MA/OTT & Digital' inside the Commercial Division of FIFA, his responsibilities centre on developing the digital future of football's world governing body and it's 211 Member Associations in areas of D2C, digital media and live production – this includes leading on FIFA+. As former Vice President of Fox Sports, where he headed its sports business development unit, he also enjoys a full media production background having held positions as Senior Executive Producer, TV host and commentator.



JULIA PALLE

Who is she? Sustainability Director at Formula E
Biography: Julia Pallé is a leading expert on sustainability in motorsport and the international elite sport industry. As Sustainability Director at the world's first all-electric motor racing series, Formula E, Julia certified the ABB FIA Formula E World Championship net zero carbon since inception, the first sport in the world to achieve the standard. Julia is also Sustainability Advisor for Extreme E, the all-electric SUVs series, bringing electric racing to some of the most remote corners of the planet to highlight the climate change challenges faced by different ecosystems. Widely recognised as a leader in sustainability in global sport, Julia is a regular speaker at major events and conferences including COP26, Bloomberg, Sport Positive Summit, and FIA Smart Cities. Her industry roles include President of Sports and Sustainability international (SandSI), an international association of sustainable experts working to broadening and harmonising the international sport and sustainability movement.



CHRISTIAN HARTMANN

Who is he? CEO at Global Sustainability Benchmark in Sports
Biography: Christian Hartmann is the CEO of the Global Sustainability Benchmark in Sports (GSBS), an independent, global not-for-profit organisation, which analyses and benchmarks the sustainability performance of professional sports organisations – unbiased, science-driven & data-based.



LERINA BRIGHT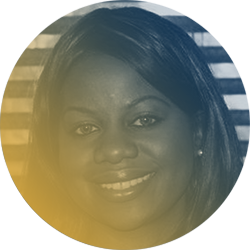 Who is she? Executive Director at Mission 89
Biography: Lerina Bright is the founder of Mission 89, a research, education and advocacy NGO headquartered in Geneva, which addresses child trafficking in sport. Through grassroots and digital campaign initiatives the organization raises awareness of the trafficking phenomena among youth in a space that has become increasingly targeted by fraudsters posing as agents. The ultimate goal of the organization is to advocate for and facilitate a process that brings about policies which create a safe pathway for youth in pursuit of a professional career in sport. Lerina has a long history in sports management and administration which include roles with national and international sport federations in Europe, the Middle East, North America, and the Caribbean. She holds an M.A. Sport Administration from the AISTS in Lausanne, Switzerland and B.A. International Studies & Economics from the University of Miami, Florida.



IVAN BRAZ

Who is he? CEO at Splink
Biography: After playing semi professional football, Ivan pursued a business with a twist of tech path. He started his first tech business at 19 and soon realized he wanted to make a difference by creating a successful startup. After a failure in an arts related startup, he soon realized that putting together his two passions something meaningful would come out of it. That's how Splink came about, a startup that connects fans to the sports, using AR linked to official sports collectibles.



AISHA NAZIA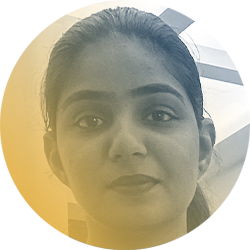 Who is she? Co-founder at READY
Biography:  Mechanical Engineering and Management Graduate by Education; Strategy & Growth Facilitator by Profession; Hustler, People's Person, Sport Enthusiast, Adventure Seeker, Culture Vulture, & Hardcore believer of Spontaneity by Passion. Aisha's work experience expands over a swathe of cross-functional projects across technology, engineering, sports, inclusion, sustainability & social impact over the last 10 years.



HAKAN ROSSBERG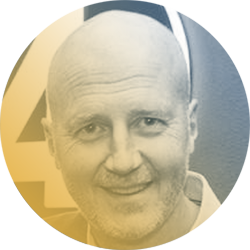 Who is he? Business Developer, Strategy & Innovation at Sweden FA
Biography: Håkan is a senior marketing, sales and business development executive with more than 30 years' experience from leading roles in telecom, media and sports at some of the major companies and sports clubs in Sweden. In his current role as a business developer of the strategy and innovation department at the Swedish Football Association, he is responsible for digital innovation, new concepts and growing the digital revenues for the Swedish FA. Håkan is combining his passion for sports and his experience from running a professional ice hockey club with his long experience from marketing and sales in positions as Head of marketing for American Express in the Nordics, Head of marketing at Telia Mobile, and as a Senior Sales manager of Stockholm Live. During his 10 years at the TV4 group (Sweden's largest broadcasting company), Håkan held positions as the Group concept development manager, Business area manager for sports & betting and was responsible for everything from sports rights acquisitions to partner management, sponsorships, events and more.



KASHIF SIDDIQI

Who is he? Co-founder at Football For Peace
Biography: Kashif Siddiqi is a former British South Asian Footballer, Football Diplomat and Philanthropist. In 2011, he established the Kashif Siddiqi Foundation and in 2013, co-founded the Football for Peace movement alongside FIFA's & Chilean legend– Elias Figueroa, supported by the late Kofi Annan at the United Nations. Making his debut on the international circuit and playing in the 2008 Beijing Olympic Qualifiers for Pakistan, Kashif has become known to many as South Asia's philanthropic football globetrotter and is now taking on the role as the first Football Diplomat to convene conversations at all levels of society. Whilst advocating messages of peace, he played in the most militarised zone in the world- Srinagar, Kashmir. He has become renowned for his humanitarian efforts and is recognised for his goodwill work by HRH Duke of Cambridge, Prince William, Former Prime Minister David Cameron, HRH Prince Ali of Jordan, Pope Francis, Mohammed Bin Rashid Al Maktoum, and the United Nations. In 2013, he was inaugurated as a Champion of Peace, under the High Patronage of HRH Prince Albert II for his global charitable ventures.



MARTIN WIKLUND

Who is he? Founder at Sportswik
Biography: Martin is a former professional football player who have also worked more than 20 years in the tech industry and started building mobile apps already in 1999. After ending his player career, he has been coaching teams on both adult and youth levels and served as the vice chairman of a professional club responsible for marketing, digital and communications. After 10 years at Capgemini in various tech and biz dev roles in Sweden and the United States, he worked 3 years a business coach for tech startups prior to founding the Swedish sportstech company Sportswik in 2012. As the founder and CEO of Sportswik, Martin has spent the last 10 years trying to achieve his mission of democratizing sports media coverage. This by developing an app & media platform that is white labeled to federations and leagues, enabling user generated content, massive fan engagement and new digital revenue streams from sponsors and partners for all levels of the competition pyramid of a sport.
Don't miss out on this year's World Football Summit which is going to be our biggest and best event to date, buy your ticket now.
This article features in the latest edition of WFS Digest, our insider's guide to the latest and most relevant thoughts and practises from within the football industry. You can subscribe to WFS Digest HERE.