Madrid, 10 August 2018.- Next Friday, August 17th, at midnight, is the deadline to apply for the WFS Industry Awards 2018, which recognize the work done by professionals, companies and institutions linked to the football industry. The pioneering company London Football Exchange is the sponsor of this edition and Global Partner of World Football Summit along with LaLiga. In addition to the categories already existing in previous editions – Best Executive, Best CSR Initiative, Best Venue and Best Supplier – three new categories have been added to the WFS Industry Awards 2018: Most Creative Campaign, Best Club Commercial Initiative and Best Women's Football Initiative.
The winners of each category will be announced on the night of 24th September during the WFS Gala to be held at the Club Financiero Genova in Madrid. A distinguished jury selected for their expertise and wide knowledge will evaluate all the candidacies. The terms and conditions, the jury members, the last edition's winners and much more relevant information about the WFS Industry Awards 2018 can be found at https://www.worldfootballsummit.com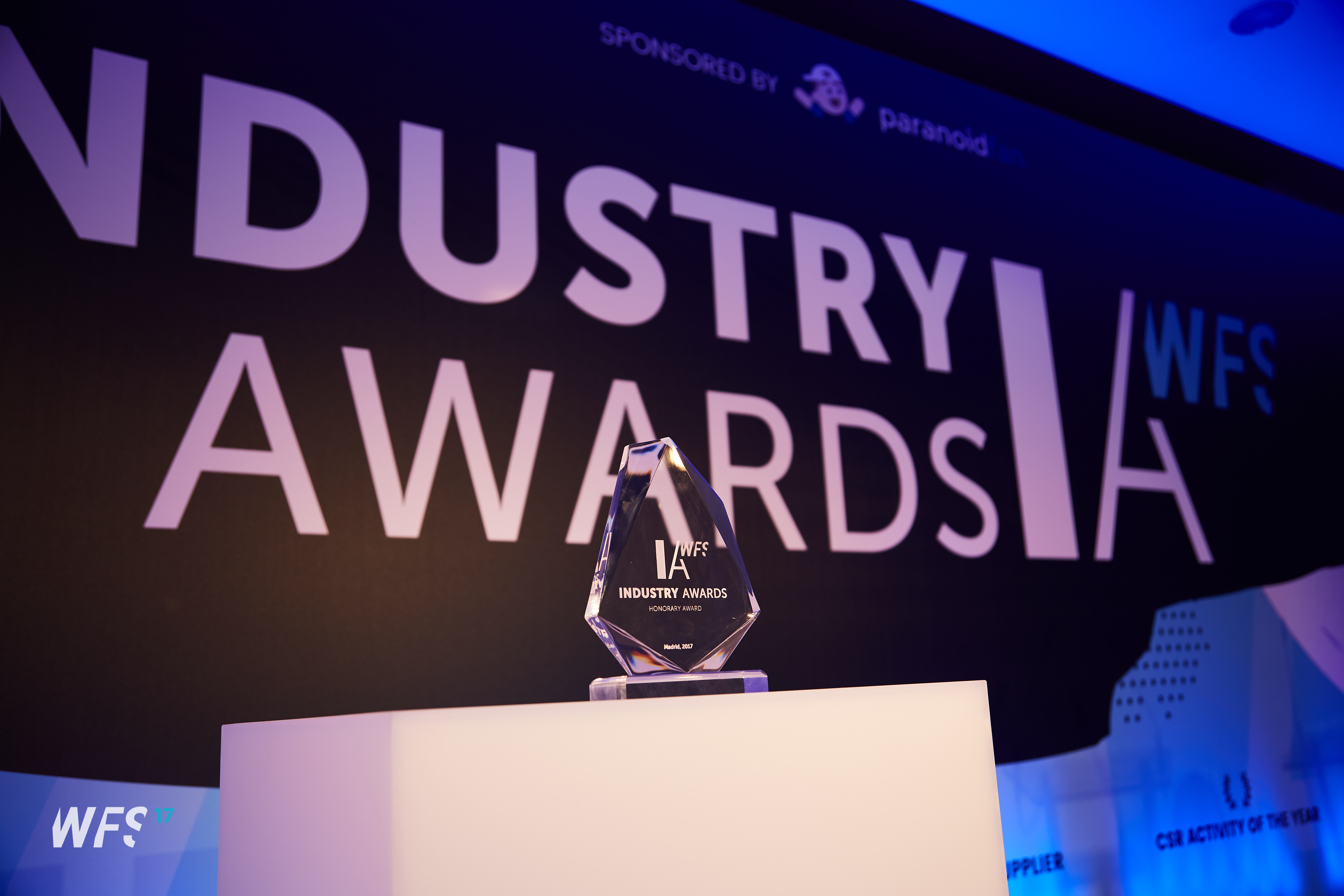 AWARD FOR THE MOST CREATIVE CAMPAIGN IN FOOTBALL
Among the new awards, the prize for the Most Creative Campaign in football is the one that has generated the highest engagement, with almost 30 candidacies just a week before closing the application process. This category is the result of an agreement between WFS and El Sol, the Ibero-American Advertising Communication Festival, which will reward the best campaign produced by football clubs, national teams, sponsoring brands or any other company linked to the king of sports.The two other new categories to be acknowledged at the WFS Gala respond to new industry trends, Best Club Commercial Initiative and Best Women's Football Initiative.
The WFS Industry Awards 2017 winners were: Gustavo Silikovich, Managing Director of River Plate; GolStats; Gol y Paz; San Mamés Stadium and Mastercard. The awards were presented by Fatma Samoura, FIFA General Secretary; Javier Tebas, President of LaLiga; Carlos Espinosa de los Monteros, High Commissioner for Marca España; Nasser Al Khater, member of the Qatar Supreme Committee; and Kim Martínez, Business Development of Paranoid Fan, as shown in the following link (see photos from the WFS Industry Awards 2017).
About World Football Summit
World Football Summit (WFS) is the international event of the football industry, gathering the most influential professionals in order to discuss the most relevant topics and generate business opportunities. During 2 days, Madrid will be transformed in the capital of the football industry. In its 2nd edition, WFS gathered more than 2.000 attendees, in which 31% came from abroad. The third edition, which will be held in Madrid on the 24th and 25th of September, and counts with the support of LaLiga and London Football Exchange as Global Partners; Microsoft, WWP, Johan Cruyff Institute, Vitelsa, Wolters Kluwer, Senn Ferrero, European Leagues and Marca España. WFS will host its first international edition in Malaysia, on April 29th and 30th, 2019.
More information:
Press Department WFS Office
prensawfs@g2opublisport.es
Carmen del Arco / Mar Ruiz
+ 34 678 697 906 / +34 678 697 920 /
+34 913 104 285
Press Contact WFS
press@worldfootballsummit.com
Tel: +34 91 412 66 76
www.worldfootballsummit.com