By Paco Roche
Last September, Marcos Pelegrin was appointed as Managing Director for LaLiga in South Africa, from where he also manages LaLiga's operations in Namibia, Botswana, Lesotho, Seychelles, Mauritius, Zimbabwe, and Esuatini. The Spanish top-tier has undergone a huge growth in the region ever since its international expansion was launched with the arrival of Javier Tebas as President in 2013. Six years ago, LaLiga's matches weren't streamed live in South Africa, but today the competition is fully integrated in South African daily life. Only two months away from WFS Africa, where he will be a key speaker, we met with Pelegrin, also known as one of the founders of World Football Summit, to talk about the strategic alliances which have allowed LaLiga to grow, as well as about the general outlook for the football industry in a region which, in his own words, produces talent and passion for the game like no other.
Q. It's been several weeks since you took office as LaLiga´s General Manager in South Africa. Have you had the chance to attend any football matches so far? What can you tell us about the particular and passionate way Africans experience football?
A. I have not yet had a chance to attend a live match, although I'm looking to attending the Orlando Pirates Vs. Mamelodi Sundowns soon. But I have watched several games on TV. I recently watched the Soweto derby, which is the game between Kaizer Chiefs and Orlando Pirates, and the stadium was packed! South African fans are so passionate. They get behind their teams by singing and dancing. They are energetic, and they go all the way for their teams, from wearing their colors to painting their faces.
Q. Africa has an unmatched passion for football and an extraordinary talent for the game, as we can see every week with the increasing number of African players that are succeeding in top European clubs. However, the continent hasn't been able to grow a powerful football industry yet. Which would you say are the main reasons for this?
A. I think that the football industry standard in Africa is a work in progress. There is immense talent in the continent and that is evident in the number of African players doing well in top European sides. In LaLiga, for instance, we have had numerous talents such as Samuel Eto'o, Ike Uche or Carlos Kameni, and now we boast the Thomas Partey's, Moussa Wague's and Samuel Chukwueze's of this world. Currently, around 40 African players compete in LaLiga.
Investment is paramount to growing this industry and that is what LaLiga is here to do in the continent. We would like to not only provide merchandise or moral support, but also to take a step towards opening opportunities. We want to create access – most people on the African continent need access to adequate infrastructure and more importantly, access to well qualified coaches, training kits, and development facilities.
"South African fans are so passionate! They are energetic, and they go all the way for their teams", Marcos Pelegrin, Country Manager Director LaLiga – South Africa
Q. The industry has been predicting the ultimate take-off of African football both on and off the field for quite some time now (we started pointing out African teams as serious contenders for the FIFA World Cup during the 90s), but the final step forward seems yet to be taken. Why?
A. African football has come a long way since then. We have seen Ghana making the quarterfinals during the 2010 World Cup, and South Africa hosting that same tournament. This simply means the "take-off" is in full throttle. The standard has certainly gotten higher but there is still some work to be done. With so many African players exposed to the global standards of European football, Africa is certainly going to be a major contender at the 2022 World Cup. Take a look at Senegal's performance at last year's World Cup, for example, or Algeria's recent dominance at the 2019 AFCON tournament.
Q. Except for South Africa, local African leagues are struggling to increase attendance and TV rates. LaLiga is working closely both with leagues and federations to support them in that sense. What sort of advice are you offering?
A. It depends a lot on the country. Apart from PSL, other leagues have a broad and stable fanbase, like the Moroccan or Egyptian leagues. More than advising, we partner together in order to learn from eachother. We share our experience and strategies in different areas, such as the economic control, which has been a pillar of LaLiga's growth since its introduction back in 2013.
Q. South Africa's Premier League has experienced a very significant growth in the last five years both on and off the pitch. Can you tell us a little bit about the work they are doing and why they've achieved such success?
A. First and foremost, the PSL is more competitive now than ever, with different teams outside of the top two winning the league. Another element is that the league is ranked as the most lucrative and well-administered league in Africa.
The competitiveness here opens up for teams to cause regular upsets, meaning it is not a one or two-team league, but anyone can walk away with the prize after 30 games. Most recently, the PSL announced their 2018/19 financial results. It may be a surprise to others, but they were able to post a revenue of R1-billion, for the first time in their history. While this increase shows that the league is working excellently, more importantly, this means that with more sponsors making their way to the league, club grants will increase and lead to better resources. They're working really well.
Q. Six years ago, LaLiga's matches were not shown in South Africa and now it is the second most viewed competition in the country. Can you tell us a little bit about the work LaLiga has done during these years and the main goals for the future?
A. Before opening an office in 2015, LaLiga had no presence. Through the initiatives that we have created, we have cemented ourselves as more than just a football league. We are a key actor in the lives of football fans, as well as in those of aspiring footballers. In spite of all this, there is still a long way ahead.
Part of this enormous success is the product of a joint effort with our broadcaster, Supersport. We want to be closer to them because promoting the product is good for both of us. For the future, we are redesigning our strategy. It is going to be based on more activations with our partners, more watch parties all over the country, and developing more sports projects, such as clinics and camps.
Through all of this, we expect to bring the Spanish taste through music and cuisine, while fans watch a live match with family and friends. We largely host these on the back of a big LaLiga clash, such as El Clásico, or the Madrid Derby. These are the matches everyone looks forward to, and what better way to gift LaLiga supporters than with an ultimate, fun-filled experience, that will immerse them into the league?
Q. One of the keys of LaLiga's international success has been developing personalized business plans for every market. Which are the key elements when approaching such a big and complex market like Africa?
A. This is consistent with our global (but local) strategy on every market. That's why we deployed in 45 countries all over the world. In this regard, we do approach Africa from nine different perspectives: Morocco, Egypt, Kenya, Senegal, Cameroon, Angola, Tanzania, Nigeria and South Africa. This allows us to immerse ourselves in the market and learn about the culture and way of doing things in each case. Once you achieve this, you can then start mixing these with your ideas and strategies.
No umbrella can fit all. We understand that certain strategies may work in experts in the football industry, and now Nigeria but may not work in South Africa. That's why our global network is so important to us. My colleagues are they are applying their expertise into their own respective markets. This is key to us.
Q. We know LaLiga also puts a big effort in creating a legacy using the power of football as a tool for social transformation. Can you tell us about LaLiga's developing projects in the region?
A. Football is amongst the most powerful tools to drive development and social transformation, and we intend to use it all over the world. In Kenya, we partnered with Unicef, and in Cameroon we've been working with NGO Zerca y Lejos to fight alcoholism. In South Africa, we work through Passtheball's project and we recently launched LaLiga Educa, which seeks to foster youth values through football. These are only a few examples of the projects that we are developing throughout the continent.
"With so many African players exposed to the global standards of European football, Africa is certainly going to be a major contender at the 2022 World Cup", Marcos Pelegrin, Country Manager Director LaLiga – South Africa
Q. You were one of the founders of World Football Summit. What do you feel when you see how the project has grown? What impact do you think its landing in Africa can have in the region?
A. I am extremely proud of how far the project has come. When we started WFS, our aim was to touch all the corners of the world and I am excited to see that it is finally coming to Africa. I can only congratulate the team. It is very impressive to see what this unmissable event has become in the football industry, and all the enormous talent it gathers at every event.I think it is going to be very beneficial for Africa. WFS fosters networking, new business and brings the looks of investors to the continent. As an added plus, Durban is a wonderful city, so I'm very excited about attending and speaking at WFS Africa this year.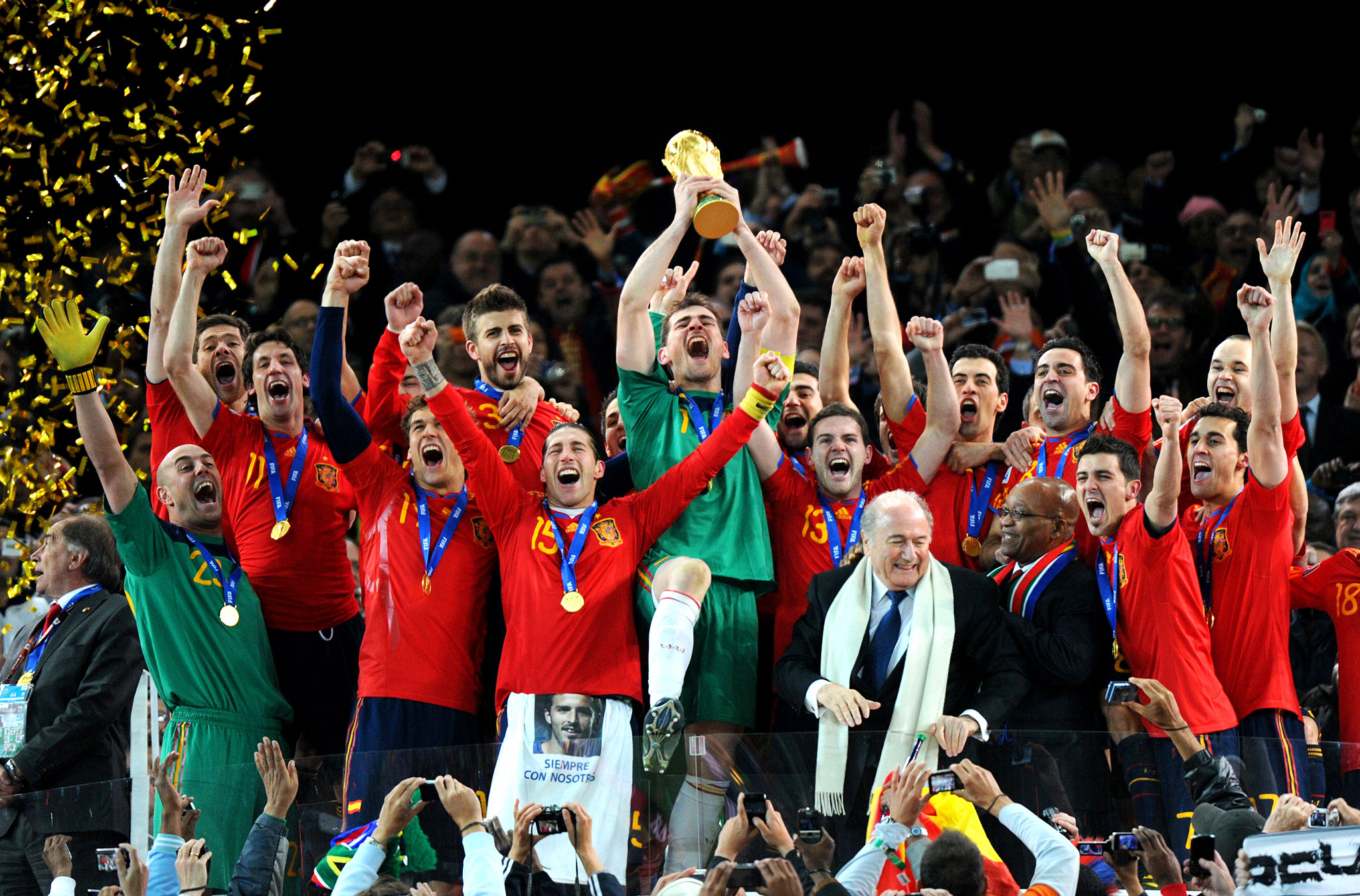 Q. 2020 marks the 10th anniversary of the 2010 World Cup. Which would you say has been the most important legacy of that historical tournament?
A. It was the first World Cup on African soil and it was won by Spain. It was history on its own. The impact the tournament had on this country was amazing, and it is inspiring to see the world-class stadiums they now have, and to witness fans watching the beautiful game in these stadiums with breathtaking architecture. There are also improved sports facilities in local areas which were built for international teams as training facilities – this is where kids train now, and where local teams play their league matches. These also bring about some economic opportunities for locals as they get to sell food and goods to fans at the stadiums.
From what I have seen, everyone is still united as we approach the 10th anniversary of one of the greatest things to happen to this country and its people. They proved to the world what they're capable of, and that was a very strong message.