Get ahead of the game and find out which brands will be in attendance at WFS Europe in Sevilla this coming 28th and 29th of September so you can plan your visit to their stands in the Expo Area at the event. Ranging from sports related educational institutions to tourism and events along with a wide range of other products and services on offer, be sure to check out who will be present ahead of time.
SPORTS EDUCATION
Education is fundamental for all walks of life, and in the football industry it isn't any less. Whether it be footballers who seek to prepare themselves for what comes next or anyone who looks to be interested in being part of the football industry in one way or another. The options when it comes to pursuing a career in the industry are limitless. From coaching to Sports Marketing or MBA's, there are various institutions that offer boundless opportunities for those looking to expand their horizons and climb the ranks in the industry.


LALIGA BUSINESS SCHOOL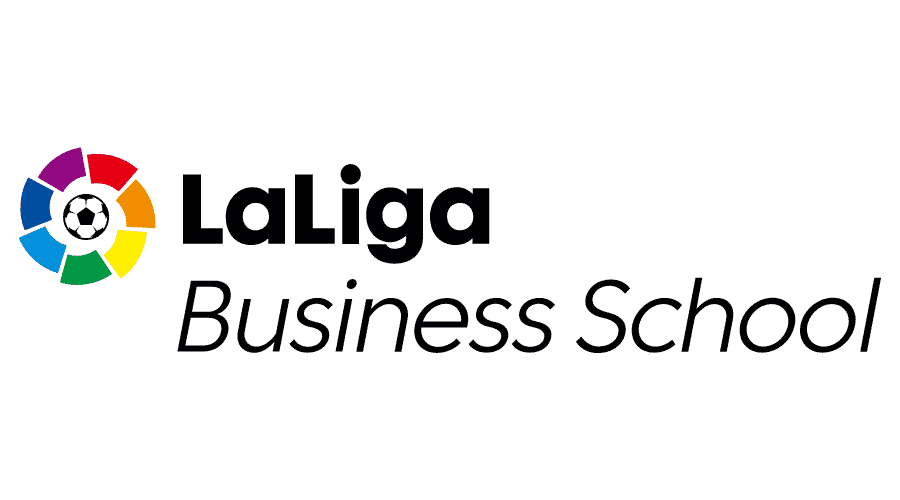 The Spanish Football League is committed to education and to do so they created LaLiga Business School in attempts to detect, recruit and train present and future talent in different realms of the industry such as football management, methodology and analysis. The institution offers different types of education, including official masters degrees. 
Find out more about LaLiga Business School 
JOHAN CRUYFF INSTITUTE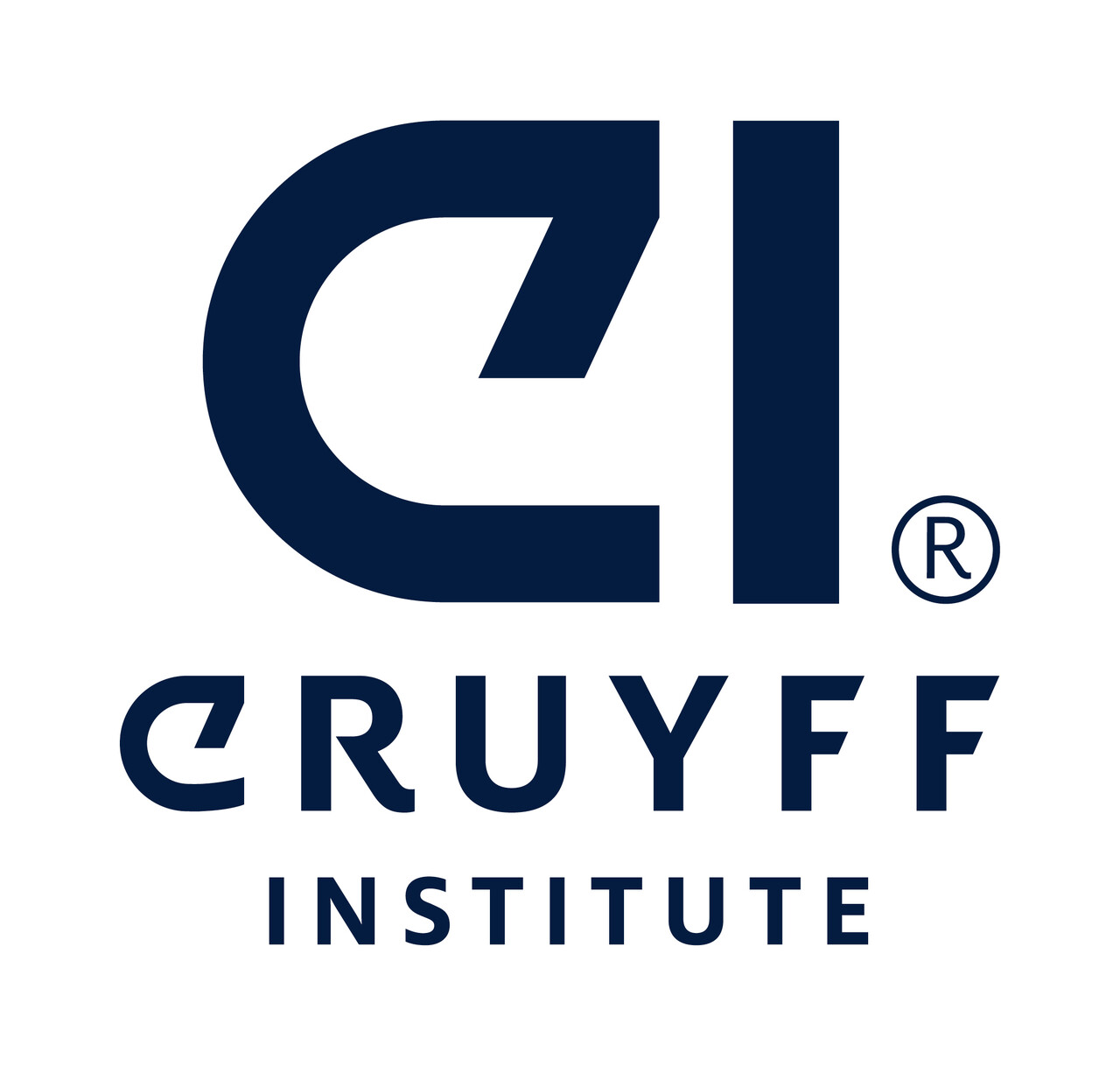 JCI was founded in 1999 by football legend Johan Cruyff when he detected a need for footballers to gain a real education outside of the sport. However, nowadays the institution caters to anybody and everybody who wants to pursue a career in the industry, educating professionals to become leaders in sports management. With campuses in Spain, the Netherlands, Peru and Mexico, the Johan Cruyff Institute provides a great range of academic and professional opportunities. 
Find out more about the Johan Cruyff Institute
CIES (International Centre for Sports Studies)

CIES is a Swiss independent study centre created jointly in 1995 by FIFA, the University of Neuchâtel, the City and the State of Neuchâtel. The centre uses a multi-disciplinary approach to offer research, education and consulting services to the world of sports. The institute offers diverse educational opportunities at both national and international level, encouraging continual progress and sustainable development in a place where academic research and practical management come together.
REAL MADRID GRADUATE SCHOOL – UNIVERSIDAD EUROPEA
Real Madrid Graduate School offers students a unique learning experience, with a range of 10 masters degrees to chose from, with over 40% of the alumni being able to partake in an internship at the club. Their programs show clear international vocation and allows scholars to work closely with the industry's top professionals and in some cases with Real Madrid legends, being a fundamental learning opportunity.
Find out more about Real Madrid Graduate School
YUNUS SPORTS HUB
The Yunus Sports Hub consists of organizations, experts, social businesses and leaders around the world committed and passionate to solve social and environmental human problems. Yunus Sports Hub brings Sport & Social Business together by pursuing three critical opportunities: solving social and environmental problems that are inherent to sport, solving social and environmental problems by leveraging the power of sport, and by helping the sport for development sector to transition to self-sustainable business models.
Find out more about Yunus Sports Hub
COMMUNICATION AND CONTENT CREATION
Communication and football go hand in hand, especially in a rapidly adapting world in which everything and everyone is in constant contact. These are some of the brands specialised in communication that will be at WFS Europe.
YELLOW BRICKS COMUNICACIÓN
Specialised in graphic and audiovisual design of corporate image, information and entertainment for clubs and their sports partners. Yellow Bricks is leader in sports design, audiovisual content, fan engagement, videowalls and interactive apps. They create and manage the MatchDay content on more than 8 LaLiga teams.
Find out more about Yellow Bricks
LIN3S
LIN3S is a marketing, analytics, design and technology company dedicated to creating projects from scratch, devising the initial idea up to the materialization of the digital project. With a team of qualified creatives and web developers, LIN3S can help you make a necessary leap to the internet or help your business grow digitally.
SPORTIN GLOBAL

Imagine that there was a LinkedIn but just for the sports industry? Look no further, SportIn is the place to be. Find like-minded professionals and connect to share ideas or find job opportunities. SportIn also offers discounts on selected universities and business schools to allow you to continue developing your academic knowledge and background.
YUVOD

End to end OTT platform to broadcast live sporting events and video on demand the sports content with the highest quality.
COLLECTID

CollectID enhances fan engagement by connecting sports merchandise with the digital world. We transform physical products into a sales and communication channel that enables additional sponsoring activities, generates valuable first-party data about who owns what and unlocks new digital revenue streams.
UNIQFEED
UniqFEED provides virtual advertising solutions to sports rights holders. UniqFEED offers an entirely software-based virtual advertising solution that enables rights holders to maximize the commercial potential of tv-visible sponsorship inventory in sports venues. uniqFEED's AdApt software enables virtual content to be inserted directly into the broadcast feed of a live sports event. Virtual content can be overlaid onto existing physical signage within the venue or can be inserted onto otherwise vacant space such as the playing surface. The broadcast feed can be split into multiple feeds each with unique virtual content tailored to different regional markets. This enables global brands to tailor advertising content to different audiences, providing content in local languages or aligned with local marketing campaigns.
NEWSBRIDGE

Newsbridge is a cloud media hub platform for live & archived content. Powered by Multimodal Indexing AI and a data driven indexing approach, Newsbridge provides unprecedented access to content by automatically detecting faces, objects, logos, written texts, audio transcripts and semantic context. Whether it be for managing and accessing live recordings, clipping highlights, future friendly archiving, content retrieval or content showcasing and monetization – the solution allows for smart & efficient media asset management. Today our platform is used by leading sports rights holders but also TV channels, press agencies and production houses.
GANASSA
Ganassa is a content creation and fan engagement agency in Japan and in the rest of East Asia. Active in the region since 2016, our team of over 30 editors specializes in video production, social media, events support, localization and other services. Among our clients are FIFA, UEFA, Bundesliga, Manchester City, Borussia Dortmund, Juventus FC and many more.
FANERA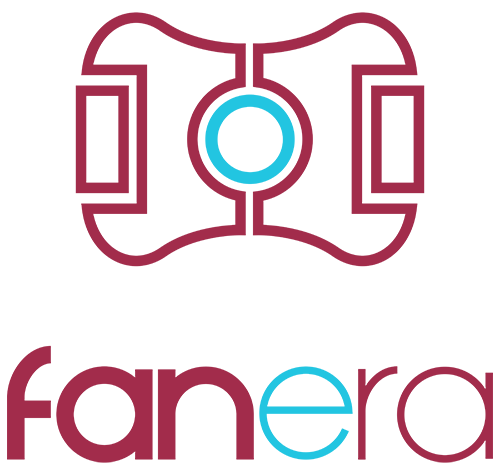 Fanera is the first crowdsourced, intuitive, scalable and multi-lingual 360 degree social platform designed for and by football fans to share their favorite moments and enjoy football content created by a football community of fans, influencers, players and clubs. Fanera also offers services for football clubs and stadiums to maximize their customer engagement efforts. Fanera provides its clients up to 37% increased ROI due to the highly targeted nature of its users.
MAGNIFI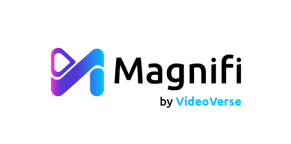 Magnifi by VideoVerse is a smart video editing platform that uses AI and ML-powered technology to create new assets from video content in real-time. Magnifi is on a mission to enable seamless, smart content distribution in a multi-device world. Their automated platform uses AI/ML technology to help sports & entertainment broadcasters create highlight videos in real-time and post them to social media instantly. With the growing demand for short-form video content, AI led technology is the need of the hour to help cater to this surge. We have been able to deliver measurable results for our clients with 4.2x higher engagement and 60% increase in viewership time.
GESDEP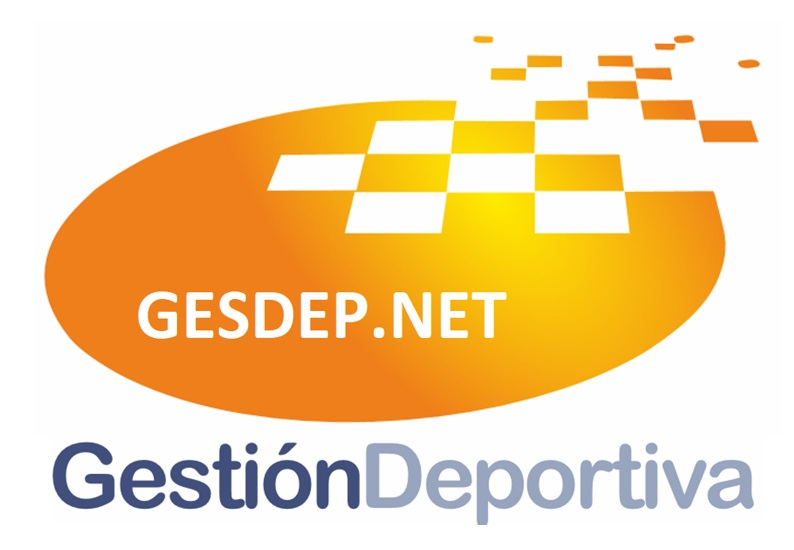 Gesdep is the pioneering software in Spain for the global management of clubs in sports tasks, competition, administrative, medical, staff, scouting, access for families, etc… with more than 100 sections to control all the activity of your club online.
PIXELLOT
Pixellot pioneered the concept of automated sports production solutions as an affordable alternative to traditional video capture, production, and distribution systems for professional and semi-professional sports events. Founded in 2013, Pixellot's AI-Automated technology solutions streamline production workflow by fully automating live sports capture, production, and distribution. 23,000 Pixellot systems are deployed by broadcasters, production companies, clubs, federations, universities, high schools, sports portals, and coaching solution providers around the globe. To date, Pixellot has produced over 2 million live games from +70 countries across the globe.
SPORT BUSINESS INSTITUTE
The Sports Business Institute (SBI) was established in 2012 with the aim of preparing professionals to move into leadership positions in the football industry. Since then, we have trained over one thousand professionals across 83 countries providing them the tools to successfully prepare them and optimize their opportunities of success in the football industry.
PLAYERON
Where fan engagement and data have fun together. PlayerON help clubs and brands add value to their key areas: Marketing, Sponsorship, Communication and Hospitality. PlayerON is a SaaS Gamification tool. They offer mini games ready to use and to integrate into your own media channels (App, website, e-commerce). Use our "Second screen service", that connect users mobile phones to bigscreen or television to create new exciting experiences for your fans and "Data gamification" for your data acquisition strategy. Ask us for our "Social AR Gamification", a new live service that will delight your fans and your sponsors at the arena.
DATA AND PERFORMANCE
Performance has quickly gained ground in the football industry, whether it be in regard to recovery, wellbeing or data analysis, it has become a fundamental for every sports organization, and that is why we have made sure that the most important companies will be on display at WFS Europe. We'll have various brands dedicated to this area of expertise at the event.
SCARAB
Scarab are a data driven company with the goal of unlocking the true potential of athletes at all levels and taking their performance to the next level through innovation and motivation. They offer an immersive training experience in which athletes and trainers are seamlessly complemented by innovative sporting goods and actionable data insights.
EYEBALL
Eyeball is the first video scouting platform for the highest level of youth football, giving you access to a database of never before documented clubs and players. The main goal of the company is to facilitate things for scouts who are on the look out for young and upcoming talent, not having to go the traditional route, being able to scout players from any corner of the world.
Find out more about Eyeball
FOOTBALLISM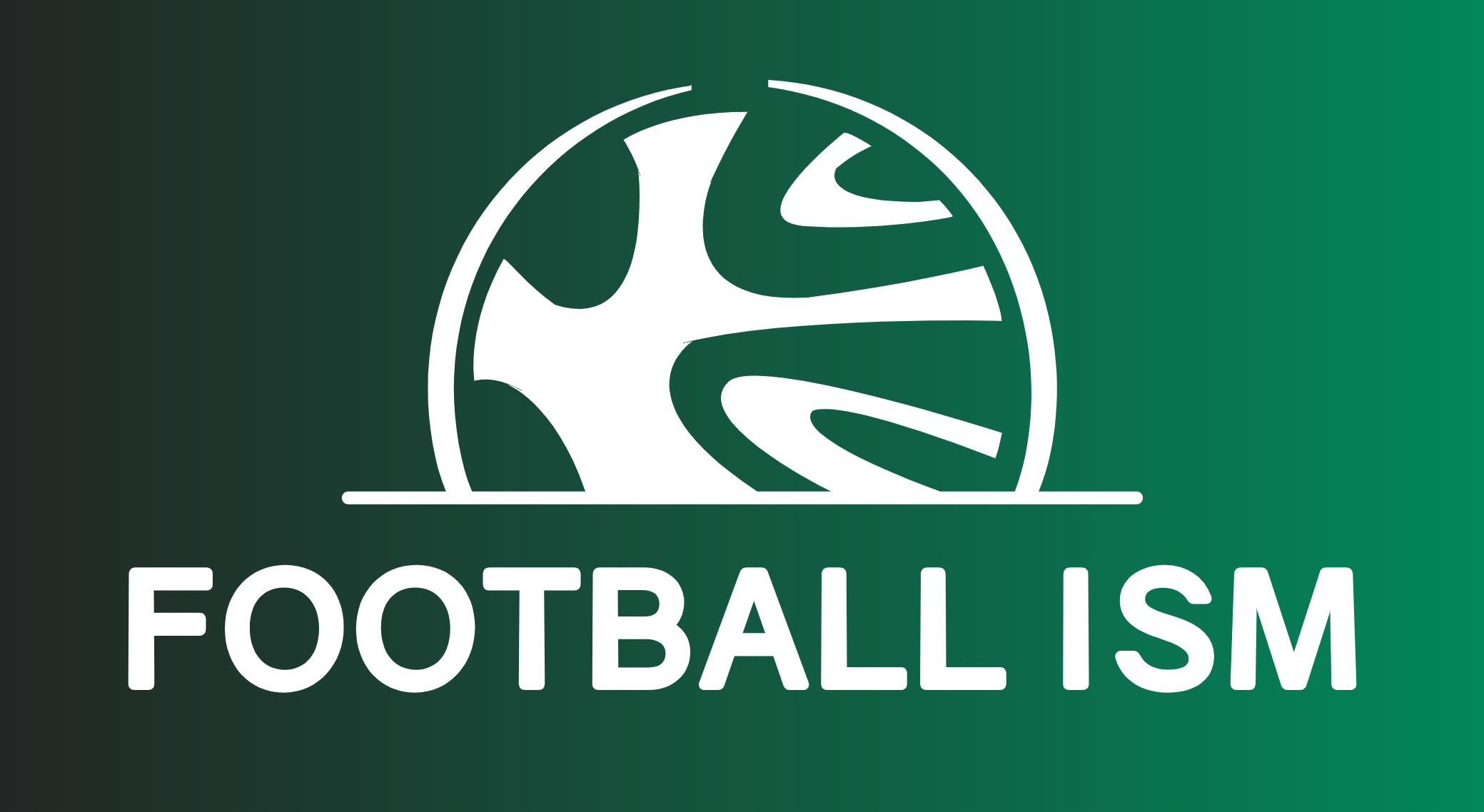 FootballISM is the first digital solution to provide high performance to all departments in a sports organization. It manages in detail the technical, school, legal, social, medial and nutritional evolution of Football's main asset: the player. Unique and unlimited. Cutting-edge data management for football clubs and academies. Quality and quantitative evaluation at its best for decision-making. User friendly, customized and secure.
Find out more about FootballISM
TEK7

TEK7 have created the world's first smart football cones. The cones can be connected to your device of choice and from there the drills can be controlled either by player or coach to calculate speed, turn control, precision, offering feedback and data on how well the session has gone and areas that need improvement.
i-BRAIN TECH
i-Brain have developed a brain-training technology that has revolutionised the way in which athletes train and improve their talent. Their technology, developed with input from professional athletes and industry leaders, incorporates proven neuroscientific principles and machine learning algorithms based on more than 10 years of academic research.
Find out more about i-Brain Tech
COACHWHISPERER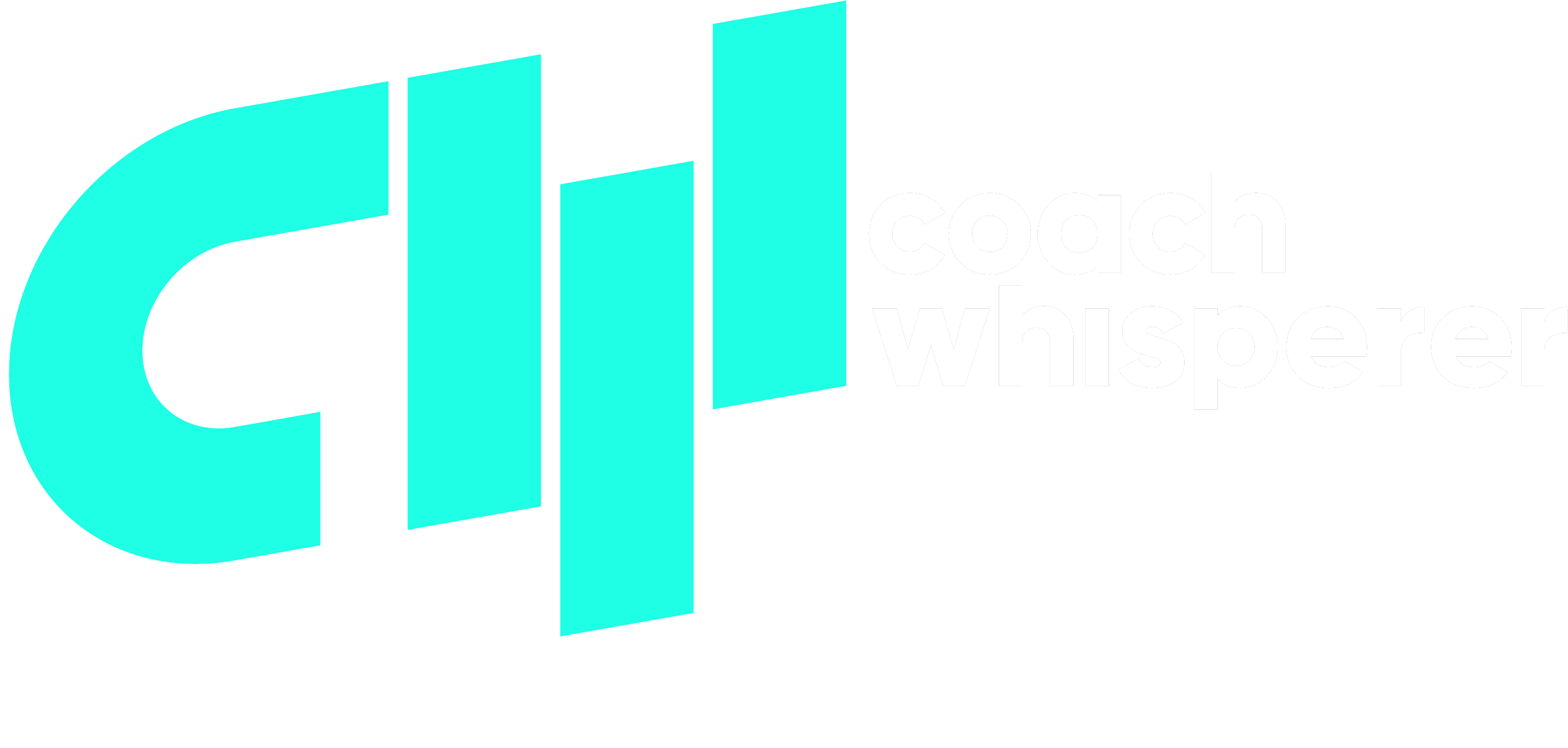 Coachwhisperer offers an intercom system in which coaches and players can interact directly and in real time. The earpieces are customizable and individualized, allowing immediate feedback during matches which allows much better athletic development. The intercom also measures the athlete's heart rate, blood oxygen saturation, and stress zones without restricting their movement.
Find out more about Coachwhisperer
GLOOUDS
GLooUDS is a tool that enhances and integrates information from the sports ecosystem, developing a 360° analysis of all the data gathered for intelligent future decision-making. Their collaborative vision allows them to reach all the people within the sports universe who have the desire to grow and improve, through differential and efficient tools that converge in a single accurate and useful database.
Find out more about Gloouds
HUDL
Hudl is a product and service of Agile Sports Technologies, Inc. – a Lincoln, Nebraska based company providing tools for coaches and athletes to review game footage and improve team play. Its initial product line served college and professional American football teams; today the company provides video services to youth, amateur, and professional teams in American football as well as other sports including soccer, basketball, volleyball and lacrosse.

SOCCERMENT
With wearables, analytic platforms and tailored solutions to better analyse performance, Socceerment's aim is to accelerate innovation process and get athletes and teams connected in order to improve their physical and technical attributes.

Find out more about Soccerment
FOOTURE LAB

Footure Lab is a business by football pros: data, videos and statistics for clubs, players, operators and media. They offer a range of technical staff that reports team data created by ad hoc, based on teams request; scouting at full disposal; and media that helps design, plan and implement reports and original content for media partners.
Find out more about Footure Lab
CAMALEONIC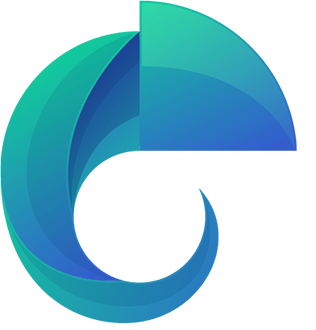 AI technology that obtains all the advertisement impacts increase your social media engagement increase your advertisement ROI. Camaleonics works for and around real time analytics, social media, image tagging as well as dashboard and reporting.
Find out more about Camaleonic
XFB ANALYTICS
xfb Analytics are experts in football analytics building data-driven IT solutions for measuring player performances and developing a new generation of predictive football metrics by introducing AI to football.
Find out more about xfb Analytics
PROTECKTHOR
Proteckhtor offers footballers protection for their heads when playing their favourite sport due to the amount of injuries that can occur during matches and training sessions.
Find out more about Proteckthor
NEWSTREAM 

The world's fastest biomechanics analysis for any mobile phone camera. Today's booming health and wellness market includes an increasing number of fitness apps. Many of them are AI-enabled, allowing one's smartphone to become a home fitness trainer that monitors accuracy and pace of exercises, track physiotherapy treatment improvement, sports players personal training performance and many more use-cases. However, these apps offer a one-size-fits-all program. The unfulfilled need is for every trainer, coach or health instructor is to have their own private label platform, reflecting their style of workout plans, and adapted to the needs of each of their clients and players.
BRAINSFIRST
BrainsFirst is an Amsterdam-based TalentTech company, matching brains & careers in (e)Sports & Organisations. Supplying essential data to clubs & associations worldwide. Talents play neuroscientific games, we analyse & interpret the generated brain data aiming to identify the ideal context for every brain to flourish. Originated in global elite football (soccer), expanded in both industries, applications and regions. We deliver a crucial piece of the talent puzzle, made available in a very scalable way ('crowd-scouting'). We make every talent count.
Find out more about BrainsFirst
KITMAN LABS
Kitman Labs is the Intelligence Platform provider for elite sports teams, leagues, and academies. Founded in 2012 with the vision to fundamentally change how the performance industry uses data to power performance, health, development, and talent strategy, Kitman Labs has consistently set the standard for innovation, data integration, design, and analytics. With over 100 Performance Experts with backgrounds in coaching, medical, sports science, and data science, Kitman Labs provides unparalleled expertise and support. Over 700 elite teams across the English Premier League, La Liga, Serie A Bundesliga, Pro14, Premiership Rugby, NCAA, NHL, MLB, NFL, and Japan's Top League use the company's platform. The company has a presence in the United States, Ireland, United Kingdom, Central Europe, Australia and Japan.
Find out more about Kitman Labs
FOOTBALL TOURISM AND EVENTS
The football industry goes far beyond the 90 minutes that the match lasts, and different types of companies and brands come into the mix. Football is a great opportunity to travel and explore the world, and therefore, at WFS Europe, there will also be tourism and event brands present for you to discover.
EUROSTARS HOTELS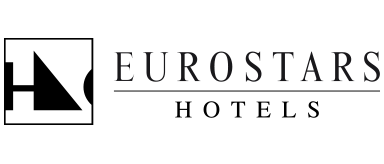 With over 200 hotels based in 16 countries, Eurostars is the best place to stay for those in business, sports and the MICE segment. Despite the first hotel being opened in Spain, Eurostars Hotels is present in almost every important European capital without turning its back on the Spanish market, as well as in the United States, Mexico, Colombia and Morocco.
Find out more about Eurostars Hotels
TRAINING CAMPS COSTA BRAVA – GIRONA PYRENEES
At the Costa Brava – Girona Pyrenees you'll find the formula for improving sports performance: training well and recovering better. They have state-of-the-art sports facilities and a natural environment that offers the ideal terrain and climate conditions for training and outdoor sports. For maximum performance, you need an optimum recovery. Specialized accommodation and service companies provide tailored services to maximize the benefits of training programs.
Find out more about Training Camps
ID&C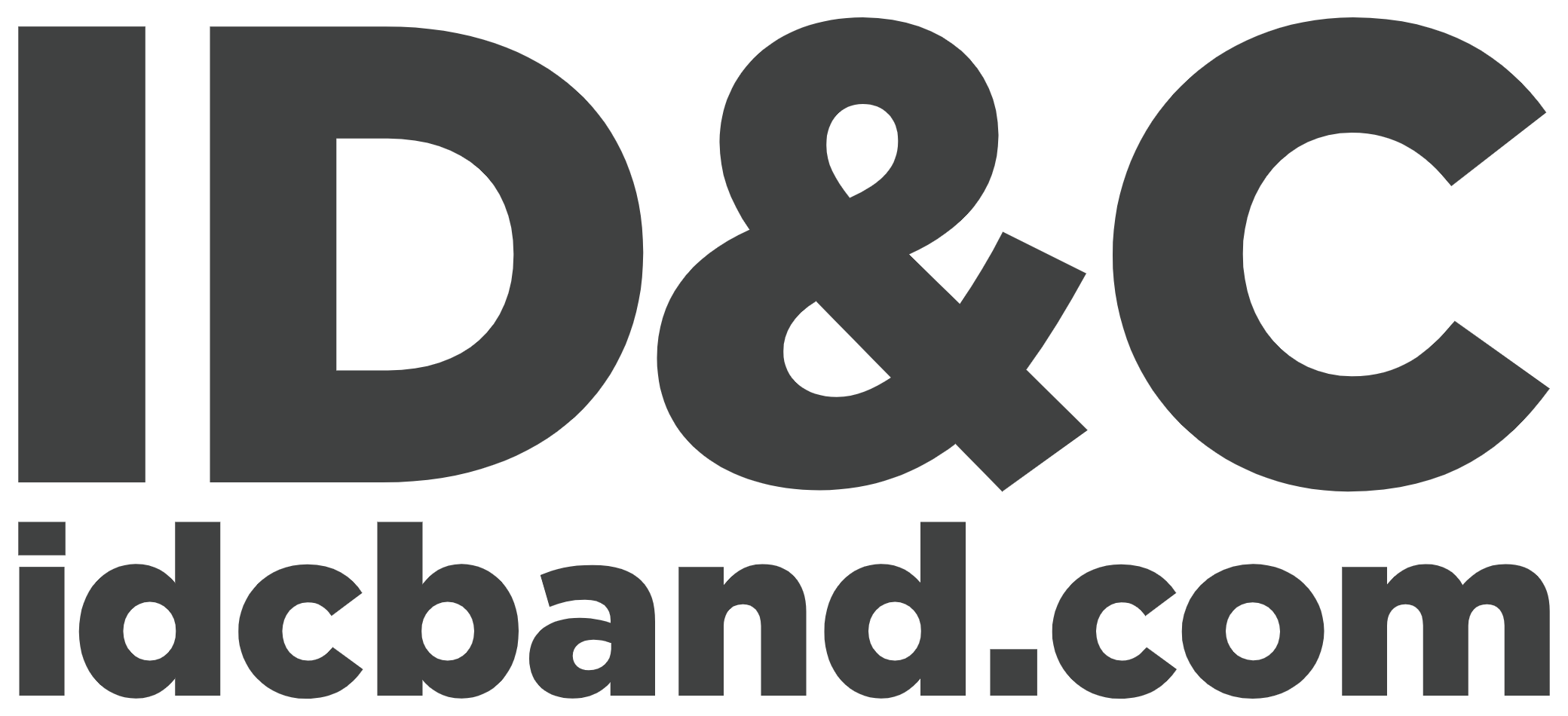 ID&C entered the world of events in 1995 and quickly became one of the most respected and forward-thinking wristband and credential suppliers in the world. With innovation and new technologies, ID&C have had no problem in adapting to the current times and have the most avant-garde products on the market.
RENFE
Renfe offers short, mid and long distance rail travel throughout Spain. Traveling comfortably is not always easy and Renfe allows you to travel in a quick and pleasant manner. Traveling to WFS Europe couldn't be easier thanks to our transport partner, Renfe, who are offering a discount for those attending the event.
BUSFORFUN

Busforfun is a young mobility company traveling in a sustainable, safe and low-cost way across Europe. Busforfun vision is a green and shared mobility to experience the world of fun. They provide customers with great offers at lowest budget, through smart network planning, dynamic price management and an adaptive web engine.
NUSSLI
Nussli is a leading global supplier that contributes to ensuring that emotions can be experienced first-hand in sports, cultural and business events. They are at the forefront of international project management and the structural implementation of complex infrastructure for events and facilities that need to be realized under tight deadlines. Nussli offers individually tailored solutions from the concept to the final implementation.
FRONTIER VECTORS
Frontier Vectors provides due diligence and risk analysis to professional sports teams looking to recruit players from eastern Europe including the Baltic states, Poland, Romania, Ukraine, and Bulgaria. We provide a complete understanding of your recruit beyond their ability to play the sport.
Find out more about Frontier Vectors
WIREMIND
Wiremind is a tech company based in Paris and created in 2014, which specializes in Revenue & Capacity Optimization for industries like passenger transportation, cargo & sports events.
DASGATE
Access management and identity verification platform​. Biometric facial recognition technology for events.
UNILUMIN GROUP 
Unilumin Group is a worldclass LED solution provider of high quality LED display and lighting products. Unilumin Group has been the world's No.1 exporter of LED displays for over five consecutive years . Headquartered in Fuhai , Shenzhen and having the largest LED production base in the world, Unilumin is always prepared to fulfill its responsibility of meeting its partners' increasing demands.