World Football Summit brings you the another list of confirmed speakers who will be present at WFS Europe this coming September. Scroll down to read more about them and why you don't want to miss out on the football industry's biggest event. This article features in the latest edition of WFS Digest, our insider's guide to the latest and most relevant thoughts and practises from within the football industry. You can subscribe to WFS Digest HERE.



ARMAND ARTON

Who is he? Founder & President at Arton Capital
Biography: Mr. Arton is a visionary entrepreneur, philanthropist, and a Global Citizen. He has an extensive background in empowering high-net-worth investors around the world and is a trusted advisor to governments in attracting foreign direct investments through investor residency and citizenship programs. He is the founder of Arton Group, which include regulated financial intermediary, advisory and investment consulting companies, as well as media and technology entities, including the Passport Index — the world authority on global mobility intelligence and facilitation. Mr. Arton is also the founder of the Global Citizen Forum, a Canadian non-profit organization driven by a global community of leaders and catalyzers unlocking the potential of global citizenship.



RAYDE LUIS BAEZ

Who is he? Founder & Chief Connections Builder at The Connect
Biography: Rayde is a Dominican economist, relocated to Spain, with almost two decades dedicated to the sports & entertainment industry. He founded and runs an international partnerships & business strategy advisory firm, called The Connect, from where he serves as Strategic Advisor to different companies, like Euroleague Basketball, Rakuten Inc., and Palladium Hotel Group… Baez also co-founded and is a Managing Partner of SPORTHINK, a specialized advisory firm focused on investment capital sourcing for sports entities that seek financing and investment into technological transformation activities. He is also a member of the World Football Summit Advisory Board, and the Mentorship Board of the Global Sports Innovation Center powered by Microsoft.



GREGORY CAREY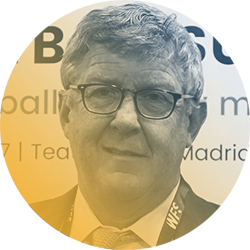 Who is he? Managing Director at Goldman Sachs
Biography: Mr. Carey brings over 30 years of extensive stadium, sports, project finance and infrastructure expertise. Before joining Goldman Sachs in 2004, Mr. Carey was the head of the Transportation and Infrastructure Group at Citigroup, where he focused on large, complex infrastructure financings. He continues this effort now with a focus on innovative financings in the municipal market, ranging from revenue bond credits and project financings for sports facilities, large toll roads, ports, and public private partnerships (P3s) in the US.
Mr. Carey has extensive project finance and credit structuring expertise related to long-term debt for sports teams and stadiums and has helped finance over $14 billion of facilities for professional and college sports franchises.



CRISTINA DELGADO ESTEPA

Who is she? YouTube Sports & News Partner Manager at Youtube
Biography: Cristina leads the development of Google's content strategy and partnerships for YouTube News & Sports in Spain & Portugal, hired by Google in 2006 to be part of the Adwords sales team. She moved to the YouTube partnership team in 2010 to manage YouTube content owners (Broadcasters, Music Labels, Sports, News, etc), across different Markets: Middle East, Turkey, Spain & Portugal. Cristina has more than 20 years of experience in the media industry, always working at the crossroads of advertising and content acquisition. Delgado received her Post Graduate in Marketing Digital and E-commerce in ICEMD (ESIC) and Bachelor's degree in Advertising and Public Relations (Universidad Complutense de Madrid).



SEBASTIAN LANCESTREMERE

Who is he? Global Digital Transformation Partnerships Director & Sports Industry Managing Director at Microsoft
Biography: Sebastian is the Head of Microsoft Sports, defining the corporate strategy, new business models and monetization opportunities for Clubs, Leagues and Federations. He is also leading the digital transformation partnership with Real Madrid. Industrial Engineer and MBA in Buenos Aires, with 18 years of experience at Microsoft and 24 years in the IT industry. He has specialized in digital marketing strategies and the business of entertainment, media and sports at Harvard Business School. He is the president of the Global Sports Innovation Center, member of the advisory board of the Sports & Marketing Center at ESIC, and guest speaker at Universities and conferences.



EDWARD MALYON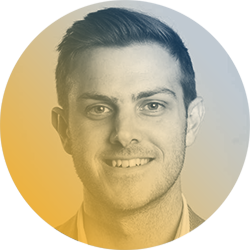 Who is he? Director at The Athletic
Biography: Edward founded The Athletic UK in 2019, serving as Managing Director and then moving to the USA to work across the global business before its $550m sale to the New York Times. He was previously Sports Editor of The Independent and European Football Correspondent for the Daily Mirror.



MICHAEL SIDGMORE

Who is he? Partner & Co-Founder at Broadhaven Ventures
Biography: Michael has been a FinTech investor and operator since 2012. He's a Partner & Co-Founder at Broadhaven Ventures, an early-stage FinTech & crypto VC. He's also an early investor in Angel City FC. Michael has made 44 crypto investments into companies, tokens, and funds either through Broadhaven Ventures or Sixth Man Capital since 2015. Michael is also a Venture Partner at Goodwater Capital, a $4B consumer tech VC, focusing on FinTech investments. He started his career at Goldman Sachs on their Principal Strategic Investments team. Michael is also the founder of alts focused podcast Alt Goes Mainstream and the co-founder of Community x Capital podcast with Alexis Ohanian. Michael holds a BSc in International Relations from the London School of Economics.



JAVIER SOBRINO

Who is he? Managing Partner at Aser Ventures
Biography: Javier is responsible for developing Aser Ventures' investment strategy with a particular focus on sport. He also plays a key role in managing Aser's network of investor partnerships. Javier joined Aser from FC Barcelona last year. As Chief Strategy & Innovation Officer from 2017-2021, Javier was responsible for the Catalan club's corporate strategy, including its studios, licensing, merchandising and academies businesses as well as the Barca Innovation Hub. Sobrino has previously held senior roles with Barclays and Accenture. Javier is proud to be an advisory board member for World Football Summit.



SOHEIL VAR

Who is he? Professional football player & social media influencer
Biography:  Soheil Var is a footballer who is documenting his journey to signing a pro football contract on social media with 40,000,000 views every month. He started playing recreational soccer in Ottawa, Canada, when he was in middle school. He then tried to push up to a higher level but he never got the chance to play in an academy or high-level club. However, he still had the same dream that every young kid has – becoming a pro footballer. Over the years, he decided to document every day of his journey to becoming a pro on social media. The ups, the downs, and everything in between. Soheil has built up an engaging audience of over 500,000 people in the football space. With the content he creates, his vision is to provide the resources and tools needed for footballers to get to the next level.



LUIS VICENTE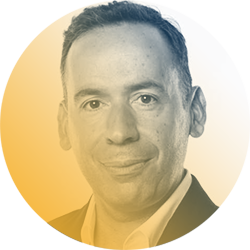 Who is he? Chairman at Apex Capital
Biography: Luis is a vastly experienced sports executive with a 30 – year track record of driving innovation, transformation, commercial growth and brand engagement in Sport. He is known as an Industry thought leader and as lead evangelist in business transformation in sport. Luis is currently the Chairman of Europe's leading athlete – led investment platform, APEX CAPITAL , which he accumulates with several non executive board, advisory board or advisor positions at different organizations in sport, including RealFevr, Socios.com, Common Goal, World Football Summit and 777 Partners.
Don't miss out on this year's World Football Summit which is going to be our biggest and best event to date, buy your ticket now.
This article features in the latest edition of WFS Digest, our insider's guide to the latest and most relevant thoughts and practises from within the football industry. You can subscribe to WFS Digest HERE.