World Football Summit brings you the another list of confirmed speakers who will be present at WFS Europe this coming September. Scroll down to read more about them and why you don't want to miss out on the football industry's biggest event. This article features in the latest edition of WFS Digest, our insider's guide to the latest and most relevant thoughts and practises from within the football industry. You can subscribe to WFS Digest HERE.



REYES BELLVER

Who is she? Sports Lawyer at Bellver Sports & FIFA
Biography: Reyes is the Founder and Director of Bellver Sports – legal boutique. She is a Spanish Lawyer specialized in Football Law and an external advisor to the FIFA as of 2020. Founder and President of the Sports Law Association of Madrid, Member of the Committee of Specialists of the European Arbitration Association, and Patron of the Foundation for Diversity since 2018, Reyes has been included in the prestigious international Who's Who Legal (WWL: Sports & Entertainment) list as one of the leading sports law attorneys in the world. Bellver is also extremely committed to gender equality and diversity in sports.



CHAD BIAGINI

Who is he? President at Nolan Partners
Biography: Chad Biagini serves as the global President of Nolan Partners, the world's leading retained executive search firm for sports, media, and entertainment. The firm specializes in recruiting board members, C-level executives, and Vice Presidents for the top clubs, leagues, federations, broadcasters, gaming developers, sports bettors, and brands. Chad has been at the company since 2016 and prior to joining he was a board member of the non-profit organization, Make a Wish.



CRISTINA CARRASCOSA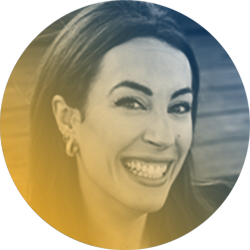 Who is she? CEO at ATH21
Biography: Cristina has developed her professional career in international law firms, such as Cuatrecasas, Broseta or Pinsent Masons, where she created and led the global Crypto/Fintech practice. She is part of the original team of the Blockchain Observatory, a working group created by the EU for the practical and legislative development of Blockchain technology. Cristina is now founder and managing partner of ATH21, the first Spanish legal firm specialized in crypto and blockchain technology.



ARIANNA CRISCIONE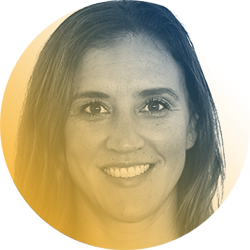 Who is she? Director of Women's Football at N3XT Sports
Biography: Arianna Criscione is a former professional football player having finished her career at Paris Saint-Germain, where she had a dual role as a player and as Women's Sponsorship Manager for her last 2 seasons at the French club. Before joining PSG she played in Italy, France, Sweden, Netherlands and Norway, and earned several caps with the Italian Women's National Team, as well as appearances in the UEFA Women's Champions League.
She is now the Director of Women's Football at N3XT Sports and uses her experience and creativity to help football stakeholders to build sustainable and accelerated blueprints that raise the women's game.



EBRU KÖKSAL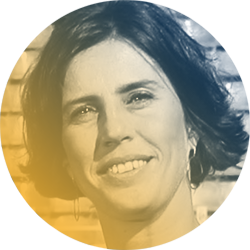 Who is she? Chair at Women in Football
Biography: Ebru has held several senior positions at Galatasaray and was the first woman to be elected to the Executive Board of the European Club Association in September 2010 and she served as the vice chairwoman of Institutional Relations Working Group. In October 2011, she was appointed as the General Secretary of Turkish Football Federation and led a restructuring and corporate efficiency project,
which was highly praised by FIFA.
She is currently a senior adviser at J Stern & Co., Chair of Women in Football, INED at the Professional Footballers Association, a Board Member at MNT Health Services A.S. and Doublepass BV.



CATHY LONG

Who is she? CEO at Aposto
Biography: Cathy Long is CEO and founder of Aposto, a SaaS company providing digital safety briefings, schedules and inductions for sports stadia and arenas across Europe. Her background in the sector is unrivaled; with 15 years leading the Premier League's work in safety and fan experience, Cathy has worked with 54 clubs across European leagues. She has also worked with the Football Supporters' Association, the Football Safety Officers' Association and co-wrote the Accesible Stadia Guide and has led change across the sector, creating English football's Equality Standards, the Visit Football match experience programme and a range of best practice models across football. Previously a Director of Kick it Out, Women in Sport and City of Liverpool FC, Cathy is passionate about ensuring the safety of everyone who attends sports events.



CINDY PARLOW CONE

Who is she? President of the US Soccer Federation
Biography: The first female President of U.S. Soccer, Cindy Parlow Cone was re-elected to a four-year term on March 5, 2022, and is currently one of only seven female Federation presidents across FIFA's 211 member associations. While leading the Federation through the COVID-19 global pandemic, Cone's priorities focused on improving U.S. Soccer's efforts to take meaningful action in the diversity, equity, inclusion and belonging space, bringing commercial rights back in house, team building, and leading efforts to grow the game in all its forms.
Cone was also part of the USWNT from 1996 to 2004, winning two Olympic gold medals and the historic 1999 World Cup. She is also a title-winning coach at the grassroots, collegiate and profesional levels and holds a USSF "A" coaching license.



IÑIGO RIESTRA

Who is he? Secretary General at the Mexican Football Federation
Biography: Iñigo is Member of the Dispute Resolution Chamber, at the FIFA Football Tribunal. In his current position, as Secretary General of the Federación Mexicana de Futbol (FMF), Iñigo is in charge of managing the FMF Commissions (Referees, Disciplinary, Dispute Resolutions, Appeals), and communications and compliance before national authorities and international institutions, mainly before FIFA and CONCACAF matches.
Also, Iñigo provides support in different matters to the Office of the President and has represented the FMF in different procedures before the Court of Arbitration for Sport. Riestra worked as the Head of the Local Organizing Committee of the 66th FIFA Congress in Mexico, and is also in charge of handling the protocols during the national team matches in Mexico.



MARIA TEIXIDOR

Who is she? CEO at VUCA SOLUTIONS
Biography: With more than 20 years of professional practice, Maria is the first woman to hold the position of General Secretary of Futbol Club Barcelona's Board of Directors, of which she was a member between 2015 and 2020; responsible for Women's Football (2018-2020); President of the Edelmira Calvetó Group for women's visibility; Member of the Compliance Commission (2015-2017); Chair of the Control and Transparency Commission (2017-2020). Teixidor was also the President of the Barcelona – Catalonia Circuit (August-September 2020), she was a member of the Board of the Association for the United Nations of Spain (2017-2021), and she is currently a member of the Board and the Executive Committee of PIMEC, where she chairs the "Women and Business" Commission.
Don't miss out on this year's World Football Summit which is going to be our biggest and best event to date, buy your ticket now.
This article features in the latest edition of WFS Digest, our insider's guide to the latest and most relevant thoughts and practises from within the football industry. You can subscribe to WFS Digest HERE.