World Football Summit brings you the another list of confirmed speakers who will be present at WFS Europe this coming September. Scroll down to read more about them and why you don't want to miss out on the football industry's biggest event. This article features in the latest edition of WFS Digest, our insider's guide to the latest and most relevant thoughts and practises from within the football industry. You can subscribe to WFS Digest HERE.



FRANCESCO ANESI

Who is he? Ambassador at Global Sports Innovation Centre powered by Microsoft
Track: Sustainability
Biography: Francesco studied in Trieste, Vienna and Cambridge and is now Ambassador of the "Global Sports Innovation Center powered by Microsoft" (GSIC). Together with GSIC and other (governmental/non-governmental) organizations, Francesco is a bridge-builder, working on sustainability, sport and innovation.
Francesco is among the Founders of "FIGC Youth Lab", a laboratory exploring, innovating and empowering the youth, the grassroots and the territorial dimension of the Italian Football Association; he also organized the "First Hackathon of Italian Football: Marathon of Innovation of FIGC", which won the "UEFA Prize for Innovation and Creativity"; and teaches at the "Scuola dello Sport".



FRANCISCO BENEDITO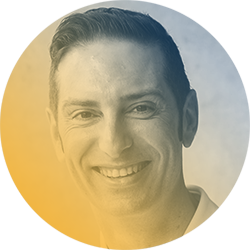 Who is he? CEO & Co-founder at ClimateTrade
Track: Sustainability
Biography: Francisco Benedito is the CEO and Co-Founder of the startup ClimateTrade. A visionary entrepreneur that founded his first company at the age of 16, he holds a law degree and an MBA completed in France. One of the TOP 100 worldwide Fintech Influencers for Sustainable Development Goals (SDGs), Benedito worked in the banking industry for 15 years before founding ClimateTrade in 2018, with the purpose of establishing an exponential company focused on sustainability.
In 2021, he was recognized as one of the 100 Latinos most committed to climate action, in a ranking developed by Sachamama in collaboration with WWF, The Nature Conservancy, the World Environment Center and various other environmental organizations. And at the start of this year, Forbes Spain named him one of 22 business leaders most likely to create disruptive change in 2022.



FIONA BULL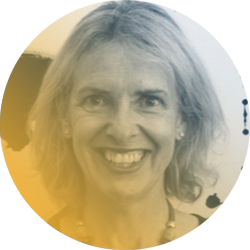 Who is she? Unit Head, Physical Activity at the World Health Organization (WHO)
Track: Sustainability
Biography: Dr. Fiona Bull heads the Physical Activity Unit in the Department of Health Promotion at the World Health Organization (WHO) headquarters in Geneva, Switzerland. Prior to joining WHO in 2017 she was Professor of Public Health and Director of the Research Centre on Built Environment and Health at the University of Western Australia. Previous positions include Professor of Physical Activity and Director of the United Kingdom's National Centre of Physical Activity and Health and Senior Scientist at the CDC in the Department of Health and Human Services, USA. 
Dr Bull was also President of the International Society of Physical Activity and Health from 2014 to 2016 and co-authored over 200 scientific publications. At WHO, Dr Bull leads a team working on promoting physical activity through active transport, sport and every-day activities through advancing the science, policy and practice to support countries implement WHO's "Global Action Plan on Physical Activity 2018-2030: More active people for a healthier world". 



PHILIPP MÜLLER-WIRTH

Who is he? Chief of the Sport Section at UNESCO
Track: Sustainability
Biography: Philipp holds an MBA in Economics and Finance. His career in UNESCO since 1991 evolved around three areas: partnerships with the business community, institutional communication and branding, and sport policy. He coordinated the last two World Conferences of Sport Ministers:  MINEPS V in Berlin, Germany in 2013 and MINEPS VI in Kazan, Russia in 2017 and chaired the revision of the International Charter of Physical Education, Physical Activity and Sport in 2015. As Secretary of UNESCO's Intergovernmental Committee for Physical Education and Sport (CIGEPS), he is coordinating the implementation of the Kazan Action Plan.



TALIMKA YORDANOVA

Who is she? CEO at Global Citizen Forum
Track: Purpose & Integrity
Biography: Talimka Yordanova is the CEO of the Global Citizen Forum. She joined the organization shortly after its inception and has been instrumental in the process of its establishment as a reputable and impactful initiative with firm focus and dedication to a shared quest for global citizenship. As a firm believer in the power of dialogue as a catalyst for action, Talimka has designed and implemented numerous initiatives in the space of irregular migration, refugee crises, women empowerment, girls education and climate change.
Working alongside the late Kofi Annan, Jose Manuel Barroso, Irina Bokova, various heads of states and government officials, Tyler Brulee, Robert De Niro, Robin Sharma, Akon, Wyclef Jean, EVE and many more, she has contributed to the evolution of the concept of global citizenship as a cultural hub for cross-sector partnership built on the shared sense of responsibility for the future generations.
Don't miss out on this year's World Football Summit which is going to be our biggest and best event to date, buy your ticket now.
This article features in the latest edition of WFS Digest, our insider's guide to the latest and most relevant thoughts and practises from within the football industry. You can subscribe to WFS Digest HERE.