World Football Summit brings you the another list of confirmed speakers for WFS Europe this coming September in Sevilla. Scroll down to read more about them and why you don't want to miss out on the football industry's biggest event. This article features in the latest edition of WFS Digest, our insider's guide to the latest and most relevant thoughts and practises from within the football industry. You can subscribe to WFS Digest HERE.



FERGUS LELEU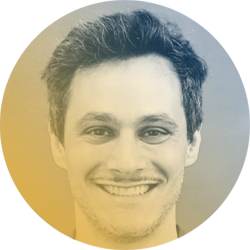 Who is he? CEO at eShot Labs
Biography: Fergus has driven business in the Tech industry for two decades. He started as BetClic's first employee before opening new markets for Publicis, F-Secure and Shadow Gaming. In 2022 with the creator of VLC player, Fergus is founding eShot Labs: the first Real-time NFT Maker.



PEDRO PINTO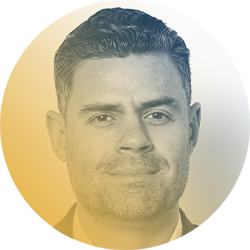 Who is he? CEO at Empower Sports
Biography: Founder and CEO of a sports communications agency called Empower Sports that advises athletes, coaches, clubs, sports organisations and brands on communications, PR and digital content. Pedro is also currently working with ELEVEN in Portugal, as a presenter and executive producer of content.Before starting his own business, he worked in the sporting industry for 20 years as a journalist, broadcaster and communications director, mostly with CNN and UEFA respectively.



MAGDA POZZO

Who is she? Owner of Udinese Calcio
Biography: Magda Pozzo is the Marketing Strategic Coordinator for Udinese Calcio. The main objective of her role is to manage all international sponsorship projects between the teams in the Pozzo Ownership Group teams, Serie A club Udinese and Premier League club Watford.
Magda, who always had a passion for innovation, was the first person to introduce the concept of Naming Rights of a Stadium in Italy when she signed the Dacia Arena (Renault Group) deal in 2015. She strongly believes that a Stadium must be perceived as an incubator for different activities besides football and it must be shared with the community. Magda has been a strong supporter of B2B relationships, innovative concepts of hospitality and sustainability. She believes football should be a force for social change and an inspiration to society.
Before entering the football world, Magda worked for 15 years as the international commercial director for the Pozzo family industrial group in woodworking machinery and power tools, setting up its distribution worldwide. Magda graduated from AU University in Washington DC in Business Administration Cum Laude and French Literature.



JOERN SCHLIMM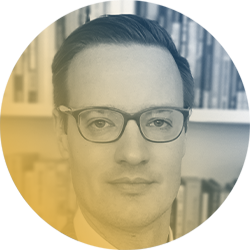 Who is he? Senior Manager Audit, Risk & Advisory at FIFA
Biography: As Senior Manager Audit, Risk and Advisory at FIFA, Joern has been responsible for designing and overseeing the implementation of a modern risk management framework in line with ISO 31000 and facilitating its implementation as a strategic management tool. Joern also leads internal audits and supports the continuous development of FIFA's internal audit approach and the positioning of internal audit as trusted advisors in the organization. In addition to his work at FIFA, Joern is pursuing his Ph.D. at the German Sports University Cologne, researching the risks and opportunities cryptocurrencies and metaverses present for sports organizations. Before joining FIFA, Joern founded a sports consultancy in Dubai offering governance and risk management services for sports organizations around the globe. Joern advised significant clients like the Asian Football Confederation (AFC) and conducted audits on behalf of the AFC across all member associations in Asia.



BASTIAAN SCHNATER

Who is he? CEO at Fan Engagement Consultancy
Biography: Bas Schnater has been working in the sports business industry for 10+ years, focusing on the intersection between fan engagement and data analytics/science. His professional experiences vary from working at a football club, working in media and working as a senior consultant at a global consultancy firm. With his independent consultancy firm he has worked for large football associations, leagues and clubs around Europe. His professional specialties lie around creating fan-focused marketing strategies for football clubs and associations, creating media strategies for content monetization and consumer analytics in ecommerce. He is a frequent guest at sports business events as a speaker on the topics of fan engagement, fan retention management and digital transformation projects.



EMMA SMITH

Who is she? Journalist at BBC Sports
Biography: Journalist working across multiple disciplines for BBC Sport. Previously news editor at GOAL, reporter for Inside The Games, and sports reporter for Mail Online. Specialist interest in LGBTQ+ participation in sport.



CASPER STYLSVIG

Who is he? Chief Revenue Officer at AC Milan
Biography: Casper Stylsvig is currently AC Milan Chief Revenue Officer. Born in Denmark on November 8, 1972, Casper earned his degree in London before beginning his professional career in the FMCG industry with Cadbury Schweppes. Following this he graduated from ESADE Business School in Barcelona with a Master in Business Administration. He then joined FC Barcelona serving as Regional Manager and Business Development Manager from 2006 to 2008. Following his time at Barcelona, Casper moved to London and was appointed Global Sponsorship Director and Head of Sales at Manchester United where he worked from 2008 to 2016. Prior to coming to Italy, he was appointed Chief Revenue Officer at Fulham Football Club, responsible for Sponsorships, Corporate Hospitality, Ticketing, Retail & Marketing. In 2019, Casper joined AC Milan, in charge of the Club's commercial divisions.
Don't miss out on this year's World Football Summit which is going to be our biggest and best event to date, buy your ticket now.
This article features in the latest edition of WFS Digest, our insider's guide to the latest and most relevant thoughts and practises from within the football industry. You can subscribe to WFS Digest HERE.