World Football Summit brings you the another list of confirmed speakers for our new performance track at WFS Europe this coming September. Scroll down to read more about them and why you don't want to miss out on the football industry's biggest event. This article features in the latest edition of WFS Digest, our insider's guide to the latest and most relevant thoughts and practises from within the football industry. You can subscribe to WFS Digest HERE.
These new speakers in our performance track are simply an addition to some top-tier names that have already been announced in previous weeks, such as Whoop's Vice President of Performance Science, Kristen Holmes, and Sevilla FC's Football General Manager, "Monchi".



MICHAEL AUER

Who is he? Head of EMEA at Hyperice Europe Ltd.
Track: Performance
Biography: Michael joined Hyperice at the beginning of 2022 as the Head of EMEA. Having previously been at GoPro, showing remarkable success creating and implementing best-in-class marketing strategies to maximize business volume in EMEA and strategically driving business results. Influencing organizations and individuals to exceed expectations in both entrepreneurial and corporate environments and being a pillar on the road to becoming public companies.



MARC BARTRA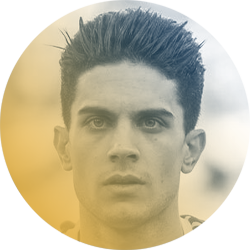 Who is he? Professional Footballer at Real Betis Balompié
Track: Performance
Biography: Marc Bartra is a professional Spanish footballer currently playing as a center back at Real Betis in LaLiga, Spain's First Division. Marc has played with the Spanish National Team as well as FC Barcelona.



EDUARDO COVELO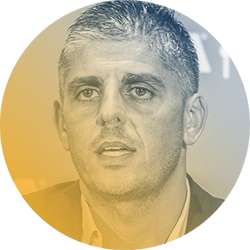 Who is he? Head of RC Celta Academy
Biography: Eduardo studied Sports Science at University and since then has been highly connected to the football industry, especially Real Club Celta de Vigo where he has resided for a decade now, working his way from Physical Trainer of Celta's B Team to becoming the Head of their academy in 2019.
Covelo also studied various masters degrees related to football, one on performance and another on methodological management, making him a highly qualified speaker for our new track at WFS Europe.



ISMAEL FERNÁNDEZ CUEVAS

Who is he? Co-founder & CEO at ThermoHuman
Biography: MBA, PhD in Sport Sciences and ThermoHuman CEO and co-founder. This pioneering company is specialized in the use of infrared thermography to reduce injury incidence and improve performance among sports institutions, with clients in more than 40 countries worldwide. In addition to that, he gathers academic (26 scientific articles published and experience as researcher and lecturer in different universities), professional (injury prevention consultant in different disciplines and high performance teams like Newcastle United, Atlético de Madrid, Denmark National Team or FC Barcelona) and international experience (62 countries visited, working experience in 7 of them and fluent in 6 languages).



TOMÁS GARCÍA CALVO

Who is he? Professor at the University of Extremadura
Biography: Professor in Faculty of Sport Science specialized in Soccer and Psychology. Head of Behavioral Analysis Group Research and director of University Institute for Research in Sports Sciences. President of Spanish Sport Science Association, in possession of a UEFA PRO license. Head coach in several teams in semiprofessional level (3ª/2ºB division). RFEF Teacher. Advisor of LaLiga (I+D section). Author of more than 200 publications about football and psychology.



ESTEBAN GRANERO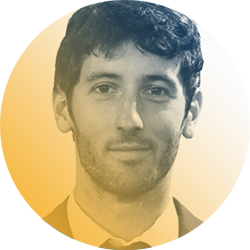 Who is he? CEO & Founder of Olocip
Biography: With more than a decade of experience as a professional footballer in Spanish First Division and English Premier League, Esteban is now the founder of several projects in professional sports and industry, particularly Olocip, a pioneering company specialized in the development and implementation of Artificial Intelligence, positioning itself as a disruptive company of maximum reliability and based on scientific rigor.
He is also currently Chief Strategic Officer at Best Of You Sports, a leading company in the sports sector, member of the advisory board of the World Football Summit and a member of the expert committee of the Spanish marketing association.



JAVIER MALLO

Who is he? Professional Football Fitness Coach
Biography: PhD in Sports Sciences and MSc in High Performance in Sports. BSc in Physiotherapy. Professional Fitness Coach with more than 20 seasons of experiences including 8 seasons at Real Madrid, 2 seasons at Manchester City and 4 seasons at Atletico de Madrid. Published 5 books about football coaching, more than 70 presentations at national & international congresses and more than 30 papers in international peer-reviewed journals.



ROMANEY PINNOCK

Who is she? Founder at Badgers Football Academy
Track: Performance
Biography: Romaney is a management consultant with over ten years of experience in strategy creation and implementation, specifically in the non-profit, education and local government sectors. She founded Badgers Football Academy in Cape Town South Africa, which is now the only women-owned club focusing solely on women's football in the Province. Badgers is built around increasing access for girls and women to inclusive and welcoming sporting communities, wherein they feel empowered and can grow in both a personal and sporting capacity.



THOMAS ROOS

Who is he? Athlete & Scientist at the Professional Triathletes Organisation (PTO)
Biography: Thomas is a precision medicine scientist, sports genetics expert, professional athlete in triathlon for the USA, high performance consultant in elite sport, sports entrepreneur, & sports science/tech enthusiast. His vision is to translate the current advances in genetics & biology towards optimizing athletic performance by performing cutting edge research in sports genetics and genetic epidemiology with a focus on preventing sports injuries.



ALEJANDRO SÁNCHEZ

Who is he? Postgraduate Programmes Manager at Escuela Universitaria Real Madrid Universidad Europea
Biography: After 20 years studying and working in the football industry, Alejandro's professional career has been focused in being a good professional inside the sector, trying to understand how the football system works. All studies and professional experiences have been related with high performance, leadership and knowledge about the phenomenology of football, football players behavior and coaching staff methodology.



FERRAN VILÀ

Who is he? Founder & CEO at GO UP Players
Track: Performance
Biography: Ferran is founder of Go Up Players and the Go Up Method, as well as an ex-footballer of FC Barcelona's youth teams and UEFA Pro Licensed manager with a degree in Sports Science. Vilà also has a master degree in Sports Martketing  and Communication. He was director of the Performance Enhancement department at FC Imabari in Japan.



JOAN VILÀ

Who is he? Founder at GO UP Players
Track: Performance
Biography: Joan is founder of Go Up Players and and the Go Up Method. He played for FC Barcelona during the 1978-79 season. For 20 years he was in charge of the Methodology area of FC Barcelona's youth teams and also a UEFA Pro Licensed coach. Joan has also been Sporting Director of the Catalan Football Federation and prepped coaches in over 200 courses.
Don't miss out on this year's World Football Summit which is going to be our biggest and best event to date, buy your ticket now.
This article features in the latest edition of WFS Digest, our insider's guide to the latest and most relevant thoughts and practises from within the football industry. You can subscribe to WFS Digest HERE.