World Football Summit brings you the another list of confirmed speakers for WFS Europe this coming September in Sevilla. Scroll down to read more about them and why you don't want to miss out on the football industry's biggest event. This article features in the latest edition of WFS Digest, our insider's guide to the latest and most relevant thoughts and practises from within the football industry. You can subscribe to WFS Digest HERE.



BEATRIZ ÁLVAREZ MESA

Who is she? President at Liga Profesional Fútbol Femenino
Biography: Beatriz Álvarez Mesa is currently the President of the LPFF since June 2022. A former footballer for Oviedo Moderno, she was also the President of the club from July 16, 2009 until in September 2019, when she became the first woman to hold the position of General Director of Sports of Asturias in that province. Having played football since 12, she went through all the lower leagues with OM until reaching the first team in 2000, from which she retired at the age of 22. She later became a coach in the 2006/07 season, where she has held positions on the board of directors and on the sports commission of the club that created and promoted the Modern Oviedo Football School. She has a Diploma in Teaching, specializing in Physical Education from the University of Oviedo. She has also been a member of the board of directors of the Higher Sports Council that approved the statutes for the professionalization of Women's football



MIKEL ARRIOLA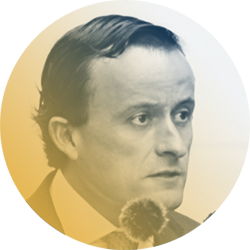 Who is he? Executive President at LigaMX
Biography: In March 2011 he was appointed Federal Commissioner for Protection against Health Risks of the Ministry of Health (Mexican FDA) and in December 2012 was ratified on office. On February 8, 2016, the Mexican President announced Mikel as the General Director of the Mexican Social Security Institute (IMSS), a position Mr. Arriola served until December 2017. IMAGO7 Mikel Arriola Peñalosa Born in Mexico City, Mikel Arriola has a Law Degree from the Universidad Anahuac del Norte, a master's degree in Public Policy and Public Administration from the London School of Economics and Political Science in London, UK, as well as a master's degree in Law from the University of Chicago, USA. In 2017, he received from the University of Chicago the award for professional merit, becoming the second Mexican citizen to be granted such distinction. His professional career has unfolded mainly in the public sector. In 2002 he was the Litigation Coordinator of Banrural (Agricultural National Bank). From 2003 to 2005 he served in Rural Financial (Government Financial Fund for Agriculture) where served as Compliance Officer and Corporate Deputy Director. In 2007, he joined the Finance Ministry (SHCP), where he served as Counselor to Minister of Finance, General Director of Revenue Planning of the Deputy Minister of Revenue and, as of 2009, Head of the Tax Legislation Unit of the Deputy Minister of Revenue. In January 2018 he was Candidate for the Mayor of Mexico City, which concluded with the elections which took place on July 1st of the same year, obtaining approximately 800,000 votes. Since 2018 in the National Academies of Science, Engineering and Medicine (NASEM) Mikel is a member of the Committee for the Regulatory Strengthening of Food and Drug Policies in Developing Nations. Furthermore, Mr. Arriola is also Member of the Committee of Experts for the Strengthening of Regulatory Agencies in the Continent of the Pan American Health Organization (PAHO). Member of the board of Medica Sur.



MATTEO BARTALUCCI

Who is he? Head of Medical Services at Formula Medicine
Biography: Dr. Matteo Bartalucci is an Italian Emergency Medicine Physician at Formula Medicine, where Matteo plays the role of Head of Medical Services coordinating all the internal and external medical activities, including Formula One and BMW Motorsport. Matteo worked for one of the major Hospitals in Italy for the last 9 years, mainly in the A&E Department, and has also worked in the United Kingdom Matteo has been working together with Formula Medicine R&D team to help the development of the Mental Economy Training® project, a unique training methodologies to help professional athletes to express their full brain potential.



AGUSTINA DE GIOVANNI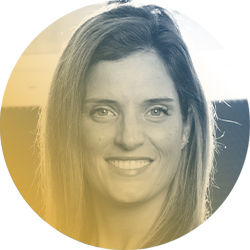 Who is she? Mental Performance Coach at DC United
Biography: Professional swimmer – 2 times Olympic World Cup Champion South American Record + School Record National Team Captain Multiple times National Champion NCAA All American Hall of Fame University of Alabama SEC Honor Roll World Olympic Association Education: Bachelor, University of Alabama, USA Executive MBA Specialization in Mental Training of the Mental Game Professional Program, USA. Performance Coach, USA Ontological Coach NLP – Neuro-Linguistic Programming Work with: Elite Athletes (Professional Futbol Players and Olympic Athletes) National Teams – Team Managers – General Managers – Specialty ==> FUTBOL.



TATJANA HAENNI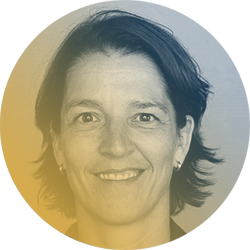 Who is he? Director Women's Football at the Swiss FA
Biography: Tatjana Haenni is a former international footballer with 23 international matches for Switzerland and a holder of the UEFA A coaching license and the SFV Instructor's Diploma). She took over organizational and administrative tasks at SV Seebach (since 2008 FC Zürich Frauen) starting in 2000. From 2005 to 2019 she was the president of the club and as of 2019 the honorary president. She began her professional career in the world of sport in 1994 with UEFA as the first full-time employee for women's football. After a one-year stint at SAT.1 Schweiz TV (live football show), she joined FIFA in 1999. There she was responsible for women's football and all matters relating to the technical studies, strategic and development projects. In 2008, she moved from the Development Division to the Competition Division, where she worked as Deputy Director and Head of the Women's Football Department. In this role, she was responsible for all organizational aspects of the FIFA Women's World Cups (including U-17 and U-20) and the Women's Football Symposia. From 2017 to 2018, Tatjana Haenni worked for Y Sport, a sports consultancy agency in London, and since 1 October 2018, as Head of Women's and Girls' Football at the Swiss Football Association. As of 01.07.2020, she became Director of Women's Football and a member of the Executive Board at the Swiss FA. She has an MBA in Sportmanagement from the University Bayreuth and the CAS Diversity and Gender Equality Competence diploma from FHNW in Olten.



ELISE KOSSAIFI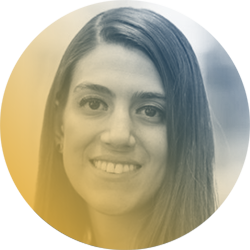 Who is she? Head of Women & Sports at Portas Consulting
Biography: Elise joined Portas Consulting in 2017, having previously worked at McKinsey & Company. In her time at Portas, Elise has advised major clients in sports across the Middle East and Europe including clubs, leagues and governing bodies. Elise heads Portas' Women & Sports practice with work primarily in football; she recently developed the football strategy and implementation plans for the UAE Football Association and has worked on the development of women's football strategies and Governance reviews with clients such as the English FA. Her work focuses on building the investment case for women sports, building commercially attractive women sports products and supporting her clients in the professionalization of the women's game.



ÓSCAR MAYO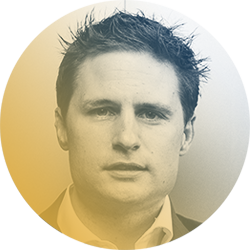 Who is he? Executive General Director at LaLiga
Biography: Graduated in Physical Activity and Sports Sciences, mention in Sports Management and Diploma in Physical Education from the European University of Madrid. Executive MBA in IEDE Business School. In April 2017 he joined LaLiga as Executive Agent at the Chairman's Office, Subsequently, in December of the same year, he was named International Development Director at LaLiga and in June 2021 he was named Executive Director at LaLiga, position that he currently occupies. Before joining LaLiga, he developed his career in Marketing and Business in Sports, Education and Fitness Industries, working for the Brazilian company Gympass, as Manager for Spain and Portugal, and previously as Director of Sports Centers in the company BeOne. Between 2012 and 2016 he held several positions of responsibility in ​​Marketing Area at the European University – Laureate International Education, highlighting the position of Marketing Manager of the Real Madrid University School. Additionally, he carried out Marketing consulting work for the implementation of the Dutch company SEG Sports in Spain.



BOB MADOU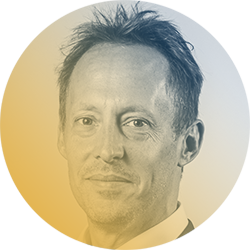 Who is he? Chief Business Officer at Club Brugge
Biography: Bob Madou holds a master degree in Kinesiology and Education Sciences. He started off as an academic researching Multi Media Learning and Instructional design. Early 2008 he joined the Lawn Tennis Association leading Performance Programmes in British Tennis. His time in London evoked his passion for sports governance and marketing. In 2011 he was co-author of the new vision for Belgian Football changing the image of the Belgian Red Devils. In 2016 he was appointed marketing director for Flemish national broadcaster VRT, responsible for their Radio & TV brands. Since 2018, as a member of the executive committee, he is Chief Business Officer at Club Brugge, overseeing the marketing and commercialisation of the clubs brand portfolio including the exploitation of their business to business and direct to consumer market.



JULIE UHRMAN

Who is she? Founder and president at Angel City FC
Biography: Julie Uhrman is the Co-Founder and President of Angel City Football Club (ACFC), Los Angeles' newest professional women's soccer team that debuted on April 29, 2022, as an NWSL expansion team. Uhrman founded ACFC with Academy Award-winning actress and activist Natalie Portman, technology venture capitalist Kara Nortman, and venture capitalist, 776 founder & Reddit co-founder Alexis Ohanian. ACFC is one of the only majority female-founded and run professional sports teams in the world. Uhrman has also been named a member of Adweek's 2021 and 2020 Most Powerful Women In Sports, one of the 100 Most Creative People in Business by Fast Company, and to the Creative 50 list by Advertising Age. Julie is active in the Los Angeles sports and technology communities scene. She is a board member of the LA Sports and Entertainment Council, The Rose Bowl Institute, the LA Sports Council, an active executive in the LA Chapter of WISE (Women in Sports and Events) and is part of two SPACs focused on sports and gaming/entertainment. She is also part of the DraftKings' All-Star Network as an Advisor to Drive by DraftKings. Before ACFC, Uhrman served as the EVP and General Manager of OTT Ventures at Lionsgate, Head of Platform Business Development at Jaunt, a virtual reality content startup, and founder of OUYA, a pioneering Android-based game console.
Don't miss out on this year's World Football Summit which is going to be our biggest and best event to date, buy your ticket now.
This article features in the latest edition of WFS Digest, our insider's guide to the latest and most relevant thoughts and practises from within the football industry. You can subscribe to WFS Digest HERE.