PlayPass has forged an international reputation as the most reliable, robust, secure and cost-effective provider of Cashless and RFID technology at live events and venues.
We now operate across 20 countries, having serviced major sport venues, festivals and live events, upholding our track record at a 100% success rate.
Our technology enables our customers to effectively manage audiences and staff on-site, enhances the experience for the visitors, increases revenue and on-site spend, and adds significant value for vendors and sponsor brands. With each scan, PlayPass's technology generates tons of data that contributes to sharpen analytics and improve work efficiency.
Our four core components can run stand-alone or be fully-integrated, and comprise of:
Accreditation (crew & Guest management for different zones, VIP, press, etc.)
Access Control (ticket exchange, crowd management)
Cashless Payment Solutions (several payment facilities connected to a card or a wristband)
Brand activation (photo booth, brand awareness, etc.)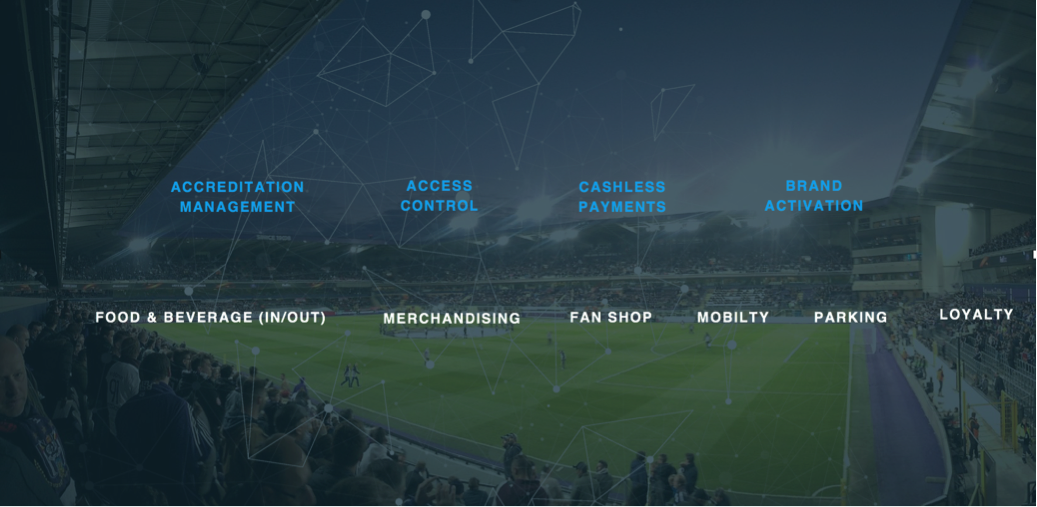 Topup Before the Event: Load Credits Online via your event's website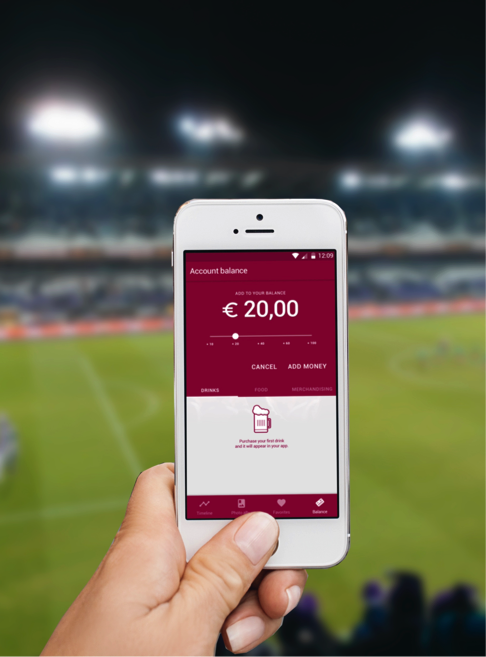 Visitors can sign-up for a personal cashless account which they can link to their Membership/ Season Card.
They enter their details and ticket ID to link the account to their Membership/ Season Card ID.
They can load funds in pre-set amounts as set by the event (eg. €20, €30, €40, €100…)
They can enable AutoTopup, so their balance automatically replenishes if they run out of funds.
They can pay via credit/debit card or PayPal.The money goes directly into the Customer's own account.
The event can incentivise pre-loading and Auto TopUp non-refundable bonus credits (eg. "Load €50, receive an extra €5 free credit").
During the Event:
Present Ticket or NFC Season Card at the Gates
Visitors present their day ticket or NFC Season Card at the gates.
The barcode is scanned on our proprietary device to validate the ticket for entry.
Any funds, vouchers and access rights linked to the ticket or Season Card are now able to be spent, with no need to queue.
Use the NFC Tag to Pay for Anything Inside the Event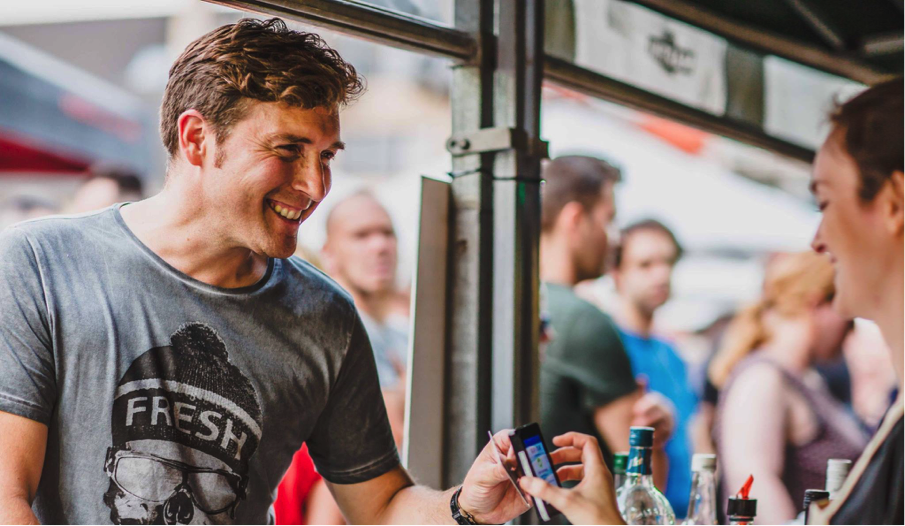 Every vendor is supplied with PlayPass point of sale devices.
These units can be stationary (as shown) or handheld (worn by service staff on a lanyard) and combine an in-built ePos system with an NFC scanner.
All payments are made offline in a direct communication between the point of sale and the NFC tag, providing uninterrupted service without reliance on an internet connection.
Visitors can check their balances at any point of sale device.
Transactions are virtually instant, providing super-fast service and minimising queueing.
Out of Funds? Use your Smartphone or Visit a Top Up Station
Top Up anywhere you like by accessing your online personal cashless account via your smartphone.
Use the payment methods linked to your account before the event (eg. PayPal/ Credit card) or add new card details instantly by simply taking a photo of the card.
Use AutoTopup on/off and view your purchase history.
PlayPass provides notebook PC's connected to RFID reader devices (like the one pictured) which can be used to load credits manually onto customers' wristbands or cards.
TopUp Stations can be housed in designated cabins or use existing structures like bars or merchandise stalls.
For credit/ debit card payments, the system can work alongside the event's own PDQ.
After the Event: Unspent Money? Get it Back the Easy Way
After the event customers can request a refund online using a very quick and easy process provided by PlayPass.
PlayPass' TopUp station devices can also be used to issue refunds onsite at the event.
The customer can choose to have their unspent funds sent directly to their bank account, divert some to the event's charity partners, or even put it towards next year's ticket purchase.
The venue or club sets its own refund policy including the amount of time in which customers can claim unspent funds and whether or not to charge a fee.
PlayPass provides the final refund data to be processed by the event's bank via local batch payment protocols.
What are the benefits of using Access Control and Cashless Payments at Football Stadiums?
BENEFITS FOR VISITORS
 
BENEFITS FOR FOOTBALL STADIUMS
· Super-convenient – no need to

carry or withdraw cash.

· Much faster service, lower bar queues.

· Lost or stolen wristbands/cards can be quickly reissued with the funds intact.

· They can take advantage of pre-loading and Auto Topup incentives set by the event to get better value for money.

· All purchases can be logged in their online account with automated e-receipts.

· Increased on-site revenues – visitors spend 20-30% more at a cashless event.

· Visitors who load funds before the event are likely to spend up to 100% more on-site than those who load on arrival.

· Reduced costs by eliminating cash management – less infrastructure, security and staff needed.

· Full visibility on all commerce onsite – enables commission deals with vendors and better data analytics.

· Reduced crime & increased safety.

· No transaction fees on purchases
Client References