"Quite impressed by the diversity not only of the speakers but also the attendees here so I think it is quite important that you have that diversification to touch upon every part about football"
Victor Montagliani – VP – FIFA & President – CONCACAF
Pablo Martinez-Dorado
Head of Communication
Graduated in Journalism and Audio-visual Communication in San Pablo CEU's University. Additionally, Pablo has a Masters in Sport Journalism at the Sheffield Hallam University (Sheffield, UK) and another in Digital Marketing and Social Media at the academy Aula Creactiva (Madrid, Spain).
He started his professional career in the local radio Onda Madrid and then, he worked as an intern in the sports section of the national newspaper "La Razón" during one year. Moreover, he has been part of the AIPS Young Reporters programme where he has broadcasted the World Swimming Championships in 2014 (Doha, Qatar), the Under-21 European Championship in 2015 (Prague, Czech Republic) and the Special Olympics (Graz, Austria). Finally, he was head of International Content at Sevilla FC where he was in charge of all the non-Spanish club information and the live-matches coverage.

Currently, he is in charge of the Communication department, Digital Marketing and Social Media strategies.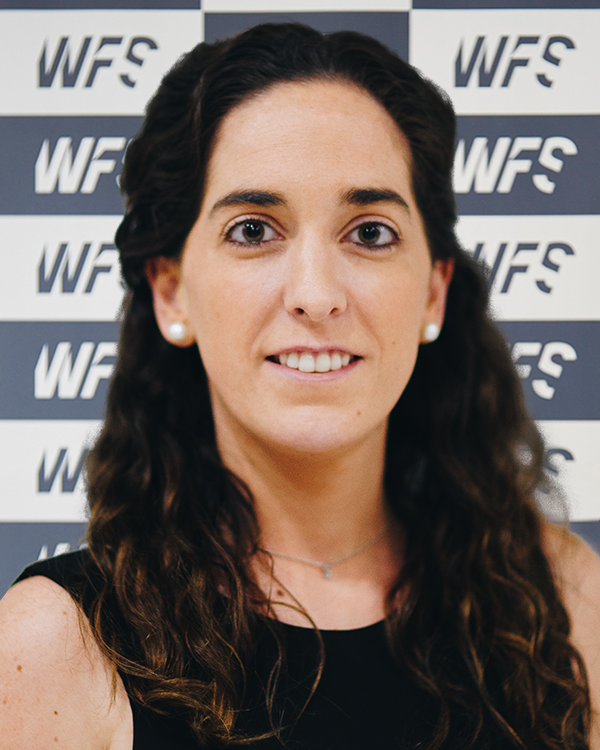 Sofía Sieiro
Commercial Manager
Graduated from IE Business School in Madrid in 2018 with an International MBA and a Bachelor in Marketing from Universidad Iberoamericana in Mexico City, Sofia has studied and worked in México, Europe and Latin America for over 6 years.
She has worked in marketing agencies with big brands such Unilever, Samsung, and PepsiCo among others, on entrepreneurial projects in México and helped with the expansion to Colombia and Spain, and currently is Project Director at World Football Summit.
Sofía speaks Spanish and English fluently.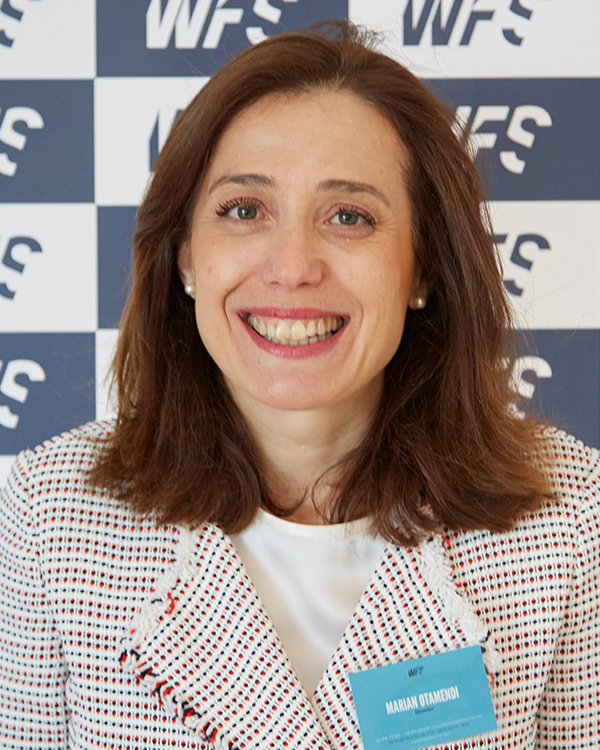 MARIAN OTAMENDI
Director
Marian, a BA in Contemporary History by Complutense University, with a MA in Publishing by West London University and Executive MBA by IE, has extensive experience in business development gained through senior positions in leading companies such as Enerco Renovables or Cubierta Solar. She has extensive international experience, having worked and lived in more than 18 different countries, mainly in Western Europe, Latin-American and Africa. She specializes in pursuing and executing new business ideas to foster economic growth and creating tangible value to clients.
Marian has excellent contacts with Spanish institutions, being a Member of the Board of the Association for the Defense of the Values of the Spanish Transition, a powerful lobby made of collaborators of the ex-president of Spain, Adolfo Suárez.
Fluent in Spanish and English, with working knowledge of French and Portuguese.
JAN ALESSIE
Director
Senior Consultant, Content Producer and Promotion Specialist with over 14 years' experience across international markets, Jan has worked in Latin America, Europe, Africa and the Middle East identifying and building partnerships at the highest level of foreign governments and the private sector, organizing high profile investment forums, negotiating and closing commercial deals, producing branded content, managing global media projects and leading commercial teams.
Fluent in English, Spanish and Italian with a proficient knowledge of French.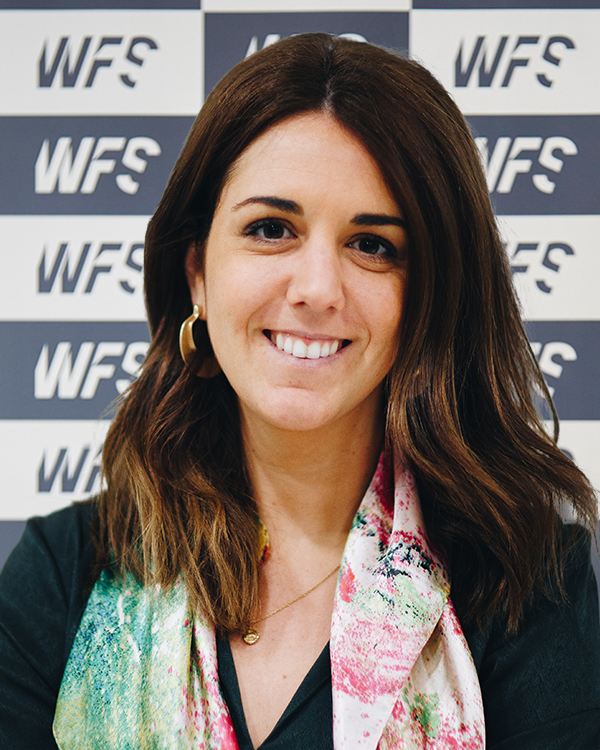 Cristina Morena



Commercial Director

Graduated at Pontificia Comillas University (ICADE) in Madrid with a Double Bachelor's Degree in International Relations, Translation and Interpreting, Cristina has studied and worked abroad in the United States and France for over two years. She has participated in the Harramain High Speed Rail Project since its conception, interpreting for the Saudi Arabian trainees and instructors and translating the railway training manuals and has worked at British Telecom at the Marketing, Communication and PR Department.
Currently Commercial Director at World Football Summit, where she develops and implements commercial strategies according to WFS goals aiming to accelerate growth and sales. Cristina also conducts market research and analysis to create detailed business plans on commercial opportunities, understanding the requirements of existing customers to ensure their needs are being met as well as monitoring performance of commercial activities using key metrics.
Fluent in Spanish and English, with a proficient knowledge of French and an initiation level of Arabic.
GREGORIO CEBRIÁN
Director of Business Platforms
Mr. Cebrián, Economist, holds a Master in Financial Institutions by IE Business School and is an occasional lecturer at the IEB Executive Master in Industrial Holdings. He worked during nine years at JP Morgan Chase as Financial Controller and Director of Capital Markets.
Member of the Board of Directors of Corporación Banesto during 1997 – 2010 and Board member of over 50 companies of the group representing all economic sectors. Responsible for Investments of Venture Capital fund Banesto / Sepides / Enisa Group.
Currently he is a partner and CEO of Nexus Global Finance.
Fluent in Spanish and English.
Felipe Mora
Executive Associate
Felipe has a BA in Business Administration from CESA, in Bogotá, Colombia. In Bogotá, he worked in the marketing department of multinational companies such as 3M and Energizer. He also worked as a strategy consultant for top companies in Colombia from different industries, such as beverages, oil and
banking. In 2015, he graduated from his MBA in Sports Management from Escuela Universitaria Real Madrid and worked in the Operations Department of the VIP Area of Real Madrid CF.
Currently he works as Executive Associate for Nexus Fostering Partnership, where he is in charge of the Digital Marketing and Social Media strategies, international convocation, WFS Industry Awards and carries out different activities such as: organize business summits, search for potential clients, business development and follow up, budget management, and translation.
Felipe speaks Spanish, English, Portuguese and French.
Pablo Moyano
Executive Associate
Pablo has a degree in Economic Analysis at the Pablo de Olavide University, Seville.
In 2017, he graduated from his MBA in Sports Management at Escuela Universitaria Real Madrid Universidad Europea.
He has been part of the organization of events such as the Davis Cup of Tennis, the Spartan Race, the under17 World Cup and the Manolo Sanchis campus.
Currently he works as Executive Associate in World Football Summit.
Pablo speaks Spanish, English and French.
Emilio González-Martí
Production Director
Executive producer with 25 years of experience in the communication sector. He began his professional career as a photojournalist for agencies and the written press. Later, in the audiovisual sector he worked for Efe, Tve, Prisa tv, Sogecable, A3tv, Tvg, Telemadrid among other media. A professional career linked to the creation and development of communication projects. He has produced programs for television, documentaries, cultural, musical, sports events, congresses and exhibitions. Since 2010, he has carried out consultancy and project development activities for the Audiovisual, Social Responsibility, Corporate Communication and Cultural Events sectors. His participation in WFS starts with its first edition.
Fluent in Spanish, English and French.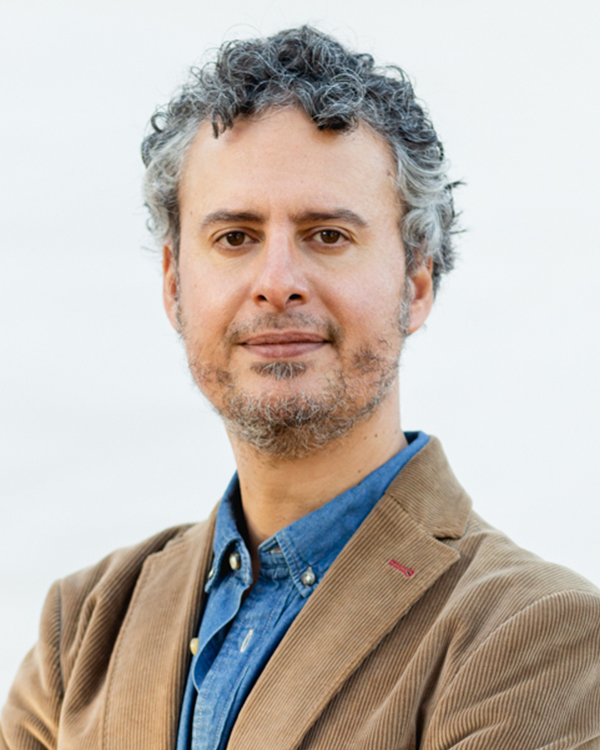 Pedro Cifuentes
Communications Manager
Journalist, editor and professor with 20 years of experience in newsrooms (El País, La Nación, El Español, El Confidencial) and content management (Microsoft Encarta, MSN, Hasbro games, etc). He teaches journalism and communication at the IE Business School and IE University in Spanish and English language since 2009. He lived during eight years in Latin America (Argentina and Brazil), where he served as continental football correspondent for El País.
Bilingual in Spanish-English, fluent in German.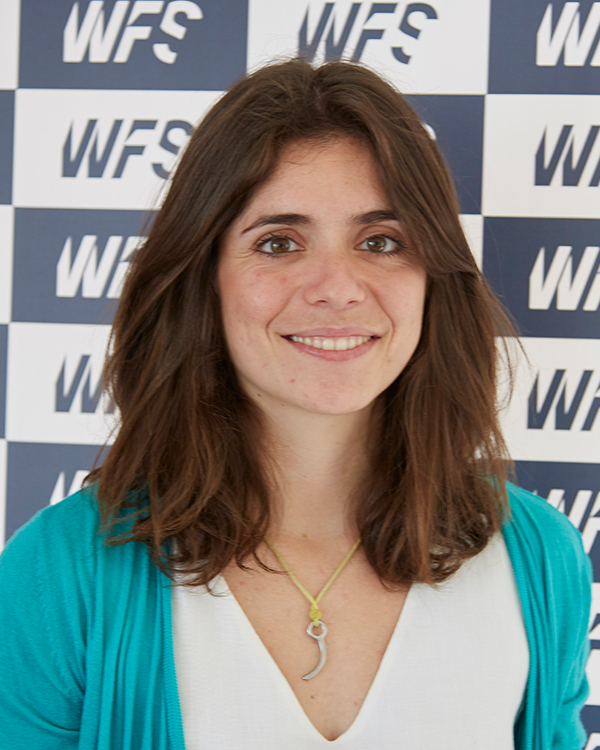 Marta Alfonso
Executive Associate
Graduated from Pontificia Comillas University (ICADE) in Madrid, Spain with a Bachelor's Degree in Business and graduated from Alberto Hurtado University in Chile with a Graduate Degree in Land, Poverty and Development.
Marta has studied and worked abroad in America, Asia and Africa for over 3 years. She has worked in different entrepreneurial projects providing business support to individuals and companies. She organized different networking events and identified potential partnerships for the clients.
Currently an Executive Associate at Nexus Fostering Partnership, where she conducts market research, organization of business and investment forums, international trade consulting and communication management. 
Marta is a great sports fan. She has practiced rock-climbing, alpinism and skydiving for years. She is also a yoga instructor since 2018.
Fluent in English and Spanish, with an intermediate level of French.