¡LA CONVOCATORIA SOBRE LOS WFS AWARDS YA ESTÁ ABIERTA DEL 16 DE MARZO AL 16 DE JULIO DE 2023!
WFS Awards 2023
Los WFS Awards 2023 están diseñados para reconocer a los profesionales que han ofrecido soluciones a algunos de los mayores desafíos en la historia de nuestra industria. Es el momento de poner el foco en el talento, el compromiso y el trabajo de innumerables profesionales de la industria del fútbol (y el deporte, en general) que han convertido este juego en un poderoso motor económico. Ya sean directivos de clubes, agencias, patrocinadores, empresas, medios de comunicación, asociaciones u ONG, creemos que es más pertinente que nunca honrar estos esfuerzos y trayectorias. Las candidaturas están abiertas desde el 16 de marzo hasta el 16 de julio; si tú, tu empresa o alguien que te inspira ha cambiado las reglas del juego este año, ya puedes presentar tus candidaturas.
16 marzo – 16 julio
Periodo de registro 2023
7 de Septiembre
Anuncio de finalistas 2023
14 septiembre
Anuncio de ganadores 2023
20 septiembre
WFS Awards 2023



Próximamente, más información sobre los WFS Industry Awards 2021.

LUGAR DE WFS Industry Awards
ESTADIO Wanda Metropolitano
(Av. de Luis Aragonés, 4, 28022 Madrid, Spain)

GANADORES DE LOS WFS AWARDS 2022

WFS INDUSTRY AWARDS HALL OF FAME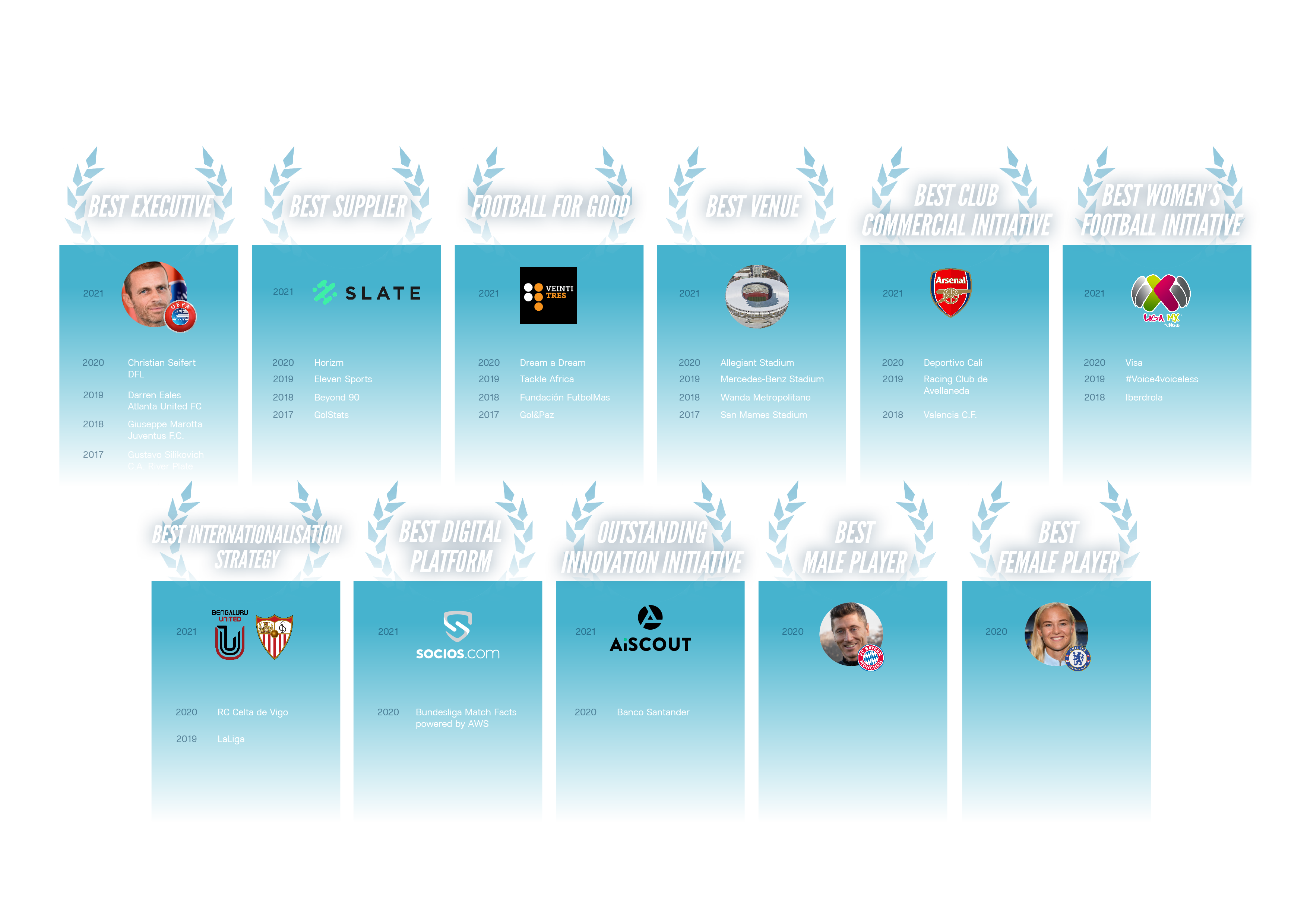 WFS Industry Awards Hall of Fame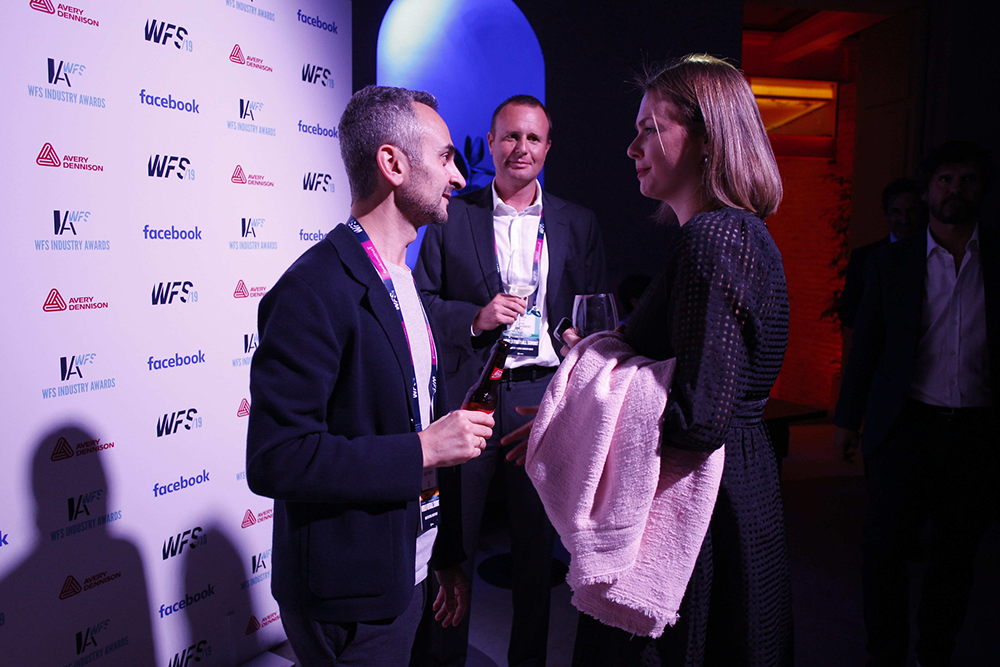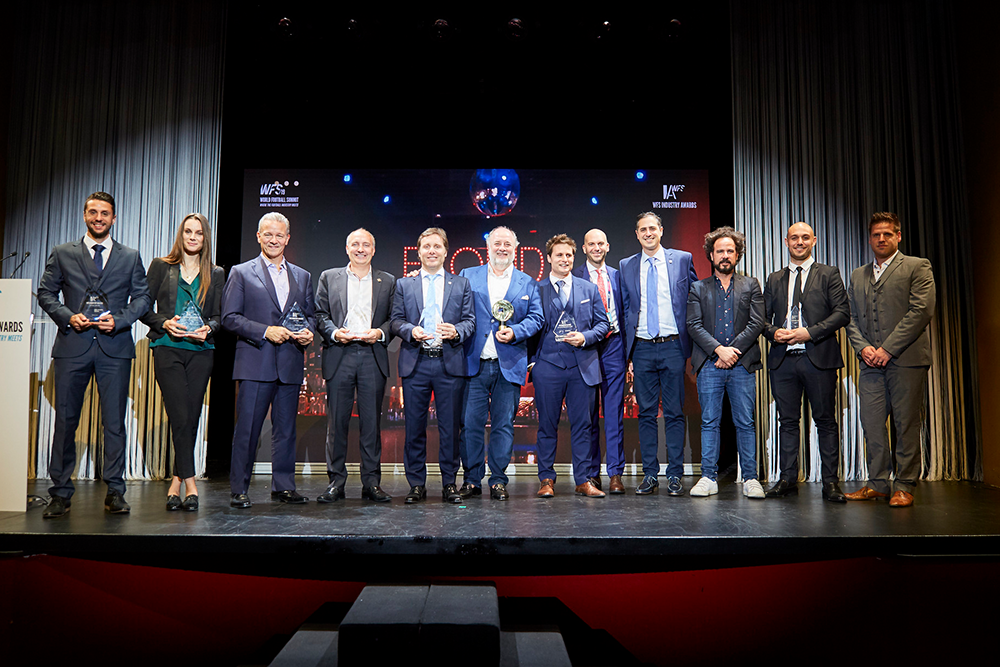 "Es un evento de máximo nivel porque era necesario un evento que sea referencia en la industria del fútbol y WFS supera las expectativas"
Julio Senn – Socio Director – Senn, Ferrero, Asociados



Best executive

Dirigido a:
El ejecutivo que ha realizado un cambio en beneficio de la institución, ha hecho el uso más eficiente de sus recursos y ha logrado un mayor impacto de acuerdo a sus capacidades.
Evaluaremos:
· Gestión financiera
· Gestión operativa
· Instalaciones deportivas
· Inversión



Best Supplier

Dirigido a:
Empresas que brindan productos o servicios a la industria del fútbol.
* La empresa puede ser proveedora de diferentes clubes de fútbol o disciplinas deportivas.
Evaluaremos:
· Descripción general de la empresa
· Descripción específica del producto o servicio
· Resultados obtenidos a través de la implementación del producto o servicio



FOOTBALL FOR GOOD

Dirigido a:
Clubes, Fundaciones de Clubes, instituciones, ONG o empresas que promueven el cambio social a través del fútbol.
Evaluaremos:
· Creatividad de la iniciativa
· Impacto social
· Repercusión
· Originalidad
· Gestión de los recursos obtenidos con la iniciativa *.
*If the club collaborates with an external entity (foundation), the prize will be awarded on behalf of the two institutions.



BEST INTERNATIONALIZATION STRATEGY

Dirigido a:
La empresa o institución que haya expandido su negocio a nivel internacional.
Evaluaremos:
· Presencia en nuevos mercados
· Escalabilidad empresarial
· Expansión de marca
· Nuevas fuentes de ingresos
· Diversificación empresarial
· Uso de tecnología involucrada para desarrollar e implementar la estrategia
· CSR initiatives involved in this strategy



Best Venue

Dirigido a:
Estadios e instalaciones deportivas.
Evaluaremos:
· Fan Experience (en el estadio o mediante nuevas tecnologías)
· Cambios en la infraestructura
· Avances tecnológicos (Conectividad)
· Operaciones del día del partido
· Acceso
· Atención personalizada
· Confort
· Catering
· Security



Best Club Commercial Initiative

Dirigido a:
La iniciativa comercial de un club que ha permitido incrementar los ingresos.
Ejemplos de iniciativas que pueden presentarse como candidatas:
· Fan Engagement, Redes Sociales, miembros, venta de entradas, partidos amistosos, equipos, licencias, entre otros.
Evaluaremos:
· La creatividad de la iniciativa
· La eficiencia en la consecución de los resultados preestablecidos
· Aumento de los ingresos del club
· Impacto



Best Women's Football Initiative

Dirigido a:
La empresa o institución cuyo desempeño o iniciativa ha contribuido de manera destacada y relevante a promover el desarrollo y crecimiento del fútbol femenino, a nivel profesional, logrando notoriedad y una cierta proyección que inspire a las nuevas generaciones a practicarlo y a las audiencias a seguirlo.
Evaluaremos:
· Repercusión y notoriedad de la iniciativa o proyecto: ROI en comunicación, RRSS y herramientas de Medios para actuar y llevar adelante la iniciativa
· Contribución general al crecimiento de la industria del fútbol femenino
· Incentivo a la práctica del fútbol femenino
· Impacto social en el fútbol femenino
· Sostenibilidad de la acción o iniciativa a largo plazo
· La eficiencia en la consecución de los resultados preestablecidos



BEST DIGITAL PLATFORM

Dirigido a:
Equipos de fútbol, ligas, federaciones, ONG y patrocinadores que han desarrollado o lanzado un producto o plataforma digital.
Evaluaremos:
· Experiencia de usuario
· Innovación y tecnología
· Originalidad
· ROI
· Benchmarking contra otras plataformas similares
· Impacto en la audiencia y la industria
· Objetivos vs resultados
· Investigación que se incluyó en el producto o la plataforma
· Commercial impact



OUTSTANDING INNOVATION INITIATIVE

Dirigido a:
Titulares de derechos de fútbol: clubes, federaciones y ligas, que recientemente han implementado una iniciativa innovadora con un nuevo valor generado demostrado. La Iniciativa debe haber comenzado formalmente dentro de los últimos 2 años calendario del año de adjudicación (después de 2018) y puede estar completada o en curso.
Evaluaremos:

Deben estar presentes uno o varios de los siguientes atributos, donde se aplicó alguna combinación de innovación, tecnología, digital o estrategia de datos en la iniciativa:
· Implementación de estrategia de análisis y datos
· Proceso de transformación digital para mostrar valor agregado a fans y seguidores
· Adopción de un mecanismo de innovación
· Naturaleza holística de la iniciativa
· Resultados demostrados obtenidos con un crecimiento planificado a más largo plazo
· Si la tecnología ocupa un lugar destacado, el mercado de la tecnología
· Singularidad de iniciativa
· Escalabilidad de la iniciativa
· Potencial disruptivo de la iniciativa



Most Creative Campaign

Dirigido a:
La campaña de videos más creativa en torno al fútbol.
Evaluaremos:
· La creatividad de la campaña
· Innovación
· Impacto / Cobertura