World Football Summit brings you the second list of confirmed speakers who will be present at WFS Europe this coming September. Scroll down to read more about them and why you don't want to miss out on the football industry's biggest event. This article features in the latest edition of WFS Digest, our insider's guide to the latest and most relevant thoughts and practises from within the football industry. You can subscribe to WFS Digest HERE.



RAMÓN ALARCÓN

Who is he? General Business Director at Real Betis
Biography: Ramon Alarcón has a degree in Business Administration and Management, and a postgraduate course from Dublin City University. Since 2002 he has worked in the marketing and communication sector, where he has developed projects related to the exploitation of sponsorships such as the traveling exhibition of Fernando Alonso or the management of the sponsorships of the San Sebastián International Film Festival. He is currently at Real Betis Balompié as General Business Director since October 1, 2017.



ENRIQUE GARCÍA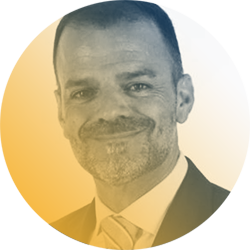 Who is he? Chief Digital Innovation Officer at AS Roma
Biography: Enrique is an engineer with 25 years of experience working in companies leading in their sector. During the last 10 years, he has been linked to the football industry at clubs such as Real Madrid, FC Barcelona and AS Roma in pursuit of business generation in their Commercial, Digital and e-Commerce departments, specializing in digital transformation focused on business results.



JORDAN GARDNER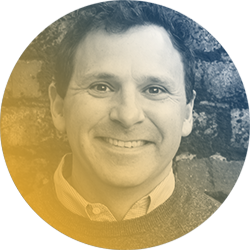 Who is he? Chairman & Managing Partner at FC Helsingør
Biography: Jordan Gardner is a sports executive with extensive experience in football club management and ownership. He is currently the Chairman of the Board, Managing Partner & Co-Owner for Danish Professional Football Club FC Helsingør, responsible for all day-to-day operations, strategy and leadership at the club. As the managing partner, Jordan spends two weeks per month in Denmark taking a hands on role at the club.



BEN HARBURG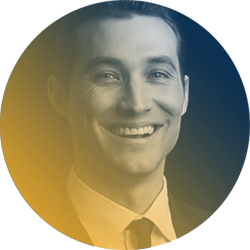 Who is he? Co-Owner at Cádiz Club de Fútbol
Biography: Ben Harburg is the Managing Partner of MSA Capital, a global investment firm with over $2 billion in assets under management and also a is member on the Board of Directors of various private and public companies, as well as several nonprofit organizations. He is a co-owner of Cádiz CF who have recently maintained their spot in the Spanish top flight.



MAGGIE MURPHY

Who is she? CEO at Lewes FC
Biography: Maggie is the CEO of pioneering football club Lewes FC, a 100% fan-owned football club and the world's first to distribute revenue equally between its male and female teams. Maggie was elected to the FA Women's Super League and Women's Championship Board in July 2021. Maggie has lived, worked (and played football) in the UK, Germany, the French Caribbean, the Netherlands, Rwanda, Senegal and Tanzania.



JORGE PARADELA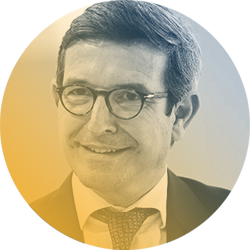 Who is he? General Business Manager at Sevilla FC
Biography: Jorge is General Business Manager at the Andalucian club, including work in the area of Marketing. Paradela had been Heineken's General Director for Corporate Relations in Europe and holds a degree in Economics and Business from the University of Sevilla, and sought further qualifications in INSEAD (Fontainebleau), Wharton (Philadelphia), PDMA (California), IESE and San Telmo Business School. Additionally, he is a founding member of Multinationals by Marca España and he was president of the Corporate Social Responsibility Commission for the Confederation of Andalusian Entrepreneurs and the first president of Dircom in the region.



RAMÓN RODRÍGUEZ "MONCHI"

Who is he? Football General Manager at Sevilla FC
Biography: After a spell as a footballer at Sevilla, "Monchi" went on to become the club's Sporting Director in 2000 after the club was relegated to the Spanish Second Division with one goal in mind: develop the club's youth system and implement a vast scouting policy inside and outside Spain. Rodríguez went on to try a new experience at AS Roma after 17 years at the club only to return two years later, in 2019.



JAMES RUTH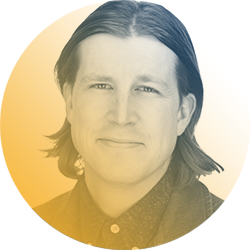 Who is he? Senior Vice President & Marketing at Austin FC
Biography: James Ruth is the Senior Vice President of Marketing at Austin FC. James joined the Club in March 2020 to lead its brand launch and entrance into MLS. In his role, Ruth directs marketing efforts across media, broadcast, creative, content, community impact, brand, esports/gaming, and merchandise. In its brief history, Austin FC has developed one of the most fervent fan bases in MLS, establishing the League's longest active sellout streak and one of the best content engagement rates in pro sports.
This article features in the latest edition of WFS Digest, our insider's guide to the latest and most relevant thoughts and practises from within the football industry. You can subscribe to WFS Digest HERE.