World Football Summit brings you the first list of confirmed speakers for WFS Europe that makes its debut in Sevilla this September. Scroll down to read more about them and why you don't want to miss out on the football industry's biggest event. This article features in the latest edition of WFS Digest, our insider's guide to the latest and most relevant thoughts and practises from within the football industry. You can subscribe to WFS Digest HERE.



CLAIRE BLOOMFIELD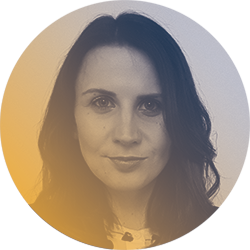 Who is she? Head of Women's Football at European Club Association
Biography: Bloomfield is the Head of Women's Football at the European Club Association (ECA). Since arriving in September 2020, Claire has launched ECA's first-ever women's football strategy 'Be a Changemaker' and works closely with ECA's members and key stakeholders across sporting, commercial and political matters. A former football journalist, Claire covered the men's and women's game both at home and abroad for leading national newspapers, magazines and broadcasters. Her varied career in the media spanning more than 13 years also included spells working with Chelsea Football Club and West Ham United. Claire has specialist knowledge of the women's game and is passionate about driving positive lasting change.



ESTEVE CALZADA

Who is he? Chief Commercial Officer at City Football Group
Biography: Esteve Calzada accumulates 20 years of experience as senior executive in Sports Industry, which started in 2002 when he was appointed Chief Marketing and Commercial Officer of football giants FC Barcelona. During 6 years, Esteve had a major contribution in the commercial transformation that brought the club to the 400 M€ revenues landmark. He also founded Prime Time Sport and football digital publisher Post United, which is already leader in Spain with almost 4 million followers. Esteve is also an investor and the Chairman of CE Sabadell FC and has been Chief Commercial Officer at City Football Group since October 2019, playing a substantial role to make Manchester City top the latest Deloitte Money League edition.



JOSÉ CASTRO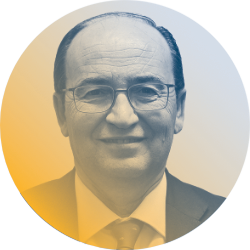 Who is he? Chairman at Sevilla FC
Biography: José Castro is a construction business entrepreneur and business owner who joined the Sevilla FC board in 1997 and just two years later became VP of the club. After Del Nido's resignation, Castro took over as Chairman and has now been in charge of the club during one of their most successful ever spells, helping the club grow as a brand and as a community.



DR. ASHLEE FONTES-COMBER

Who is she? President at United Soccer Coaches & VP and Market Strategy at ata football
Biography: Dr. Fontes-Comber is an award-winning and history-making women's football aficionado contributing to driving the advancement of the women's game for over 20 years. She is a leading figure ingrained in Women's Football as a player, coach, executive/board member, consultant, and start-up veteran. Currently serving as the first elected female of colour in the 80+ history of United Soccer Coaches, the world's largest soccer coaching association. As President she leads with integrity and inclusivity; listening to all voices and challenging systemic issues.



ÁNGEL HARO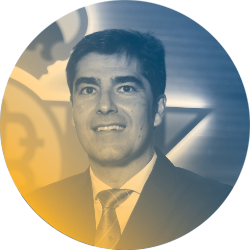 Who is he? Chairman at Real Betis Balompié
Biography: Ángel Haro García has a degree in Industrial Engineering by the University of Seville. He is Master of Science by the Swansea University and president of the holding Wingenia, that, through its companies (Tentusol, Prodiel, Energía Plus, ITVP…), operates in the renewable energies field, electrical installations, energy commercialisation, vehicle technical inspection, real estate investment and similar areas. He is the president of Real Betis Balompié since 2016. He has led the club's economic, social and sporting transformation, making it possible for Real Betis to win the Copa de S. M. el Rey, in 2022.



KRISTEN HOLMES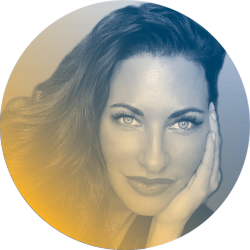 Who is she? Vice President of Performance Science at WHOOP Inc.
Biography: As Vice President of Performance Science at WHOOP, Kristen drives thought leadership by engaging with industry-leading researchers and partners to better understand individual and team biometric and performance data across high-stakes verticals. Kristen also works with hundreds of the best tactical, professional, surgical teams, corporate and NCAA Athletes/Teams in the world, helping them interpret WHOOP data to optimise training, recovery, and sleep behaviour. She is also a seven-year member of the U.S. National Field Hockey Team and one of the most successful coaches in Ivy League history.



PETER HUTTON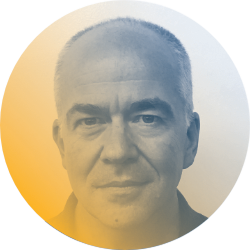 Who is he? Director of Media Partnerships at Meta
Biography: Peter Hutton is currently in charge of the Meta sports team, based out of Menlo Park, California and working across all the Meta platforms – Instagram, Whats App, Messenger, Oculus and Facebook itself. His career has been a unique journey, starting as an award winning radio and TV journalist. In 2002, he founded the Ten Sports channel in Dubai, which became the most viewed sports channel in the sub-continent and also produced channels for North America, the Middle East and South East Asia. In 2019 he left Eurosport to take over a new role at Facebook, where he now manages the company's sports group.



ANOUK MERTENS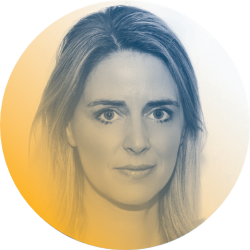 Who is she? Global CEO at NEO Studios (an ELEVEN Group company)
Biography: Anouk launched NEO Studios with ELEVEN Group Executive Chairman Andrea Radrizzani in 2018 and is now NEO's Global CEO. She was executive producer on NEO's award-winning series Leeds United: Take us Home and The Giants. Residing in Belgium, Mertens joined ELEVEN in 2015 as MD for ELEVEN Belgium and was Group COO from 2018-2021. She previously held senior roles with cable platform Telenet (Liberty Global) and Finish media company Sanoma in Belgium.



JAVIER TEBAS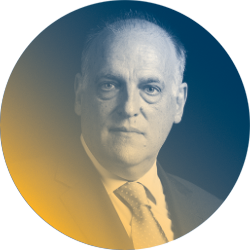 Who is he? President of LaLiga
Biography: He has been a near constant presence since WFS' inception and Tebas will be on hand to discuss the hottest topics impacting the global game in 2021. Since his appointment in 2013, Tebas has been at the forefront of revolutionising LaLiga as the Spanish top-flight has established itself as one of the world's best leagues. In doing so, Tebas has in turn emerged as one of the most respected figures in football.



HANS ERIK TUIJT

Who is he? Director of Global Sponsorships at Heineken
Biography: Hans Erik Tuijt joined Heineken in 1988. The first 5 years of his career, he worked in a financial role supporting production and commercial disciplines after which he moved to Portugal where he was Country Manager. A perfect steppingstone for his move to Brazil in 1995, where he managed a joint venture responsible for the marketing and sales of the brand. In 1999 he transferred to Australia as Managing Director of Heineken Australia. Based on the success of the sponsorship activations in Australia he moved to the head office in Amsterdam overseeing Global Sponsorships and trade marketing for Heineken.



DAVID GARRIDO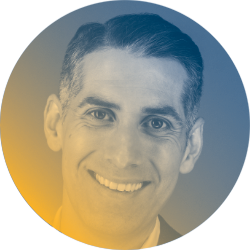 Who is he? Sky Sports Presenter and WFS Host
Biography: David has been hosting WFS since 2018 and has become one of the family. He is an enthusiastic, confident and knowledgeable sports presenter with more than 20 years experience in media and broadcasting. He is one of the most recognisable faces of Sky Sports News, and he has covered World Cups, European Championships and Champions League finals. David has also interviewed some of the biggest names in football, such as Cristiano Ronaldo, David Beckham and José Mourinho. He is an excellent choice as corporate host and speaker for both sporting and business events which makes him a perfect fit for our WFS events.
This article features in the latest edition of WFS Digest, our insider's guide to the latest and most relevant thoughts and practises from within the football industry. You can subscribe to WFS Digest HERE.