World Football Summit brings you the another list of confirmed speakers for WFS Europe thIS 28th & 29th September in Sevilla. Scroll down to read more about them and why you don't want to miss out on the football industry's biggest event. This article features in the latest edition of WFS Digest, our insider's guide to the latest and most relevant thoughts and practises from within the football industry. You can subscribe to WFS Digest HERE.



FRED ANTUNES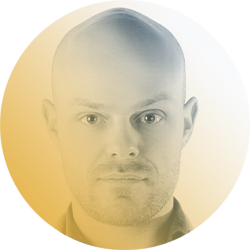 Who is he? CEO at RealFevr
Biography: Fred Antunes is CEO of RealFevr and founder of the Portuguese Blockchain and Cryptocurrencies Association in 2015. With a background in Philosophy, coordinates the Post-Graduation in Web3, Blockchain and Crypto-economy at ISAG, is invited lecturer at FCT Nova University and is a member of the contact group for EuroDigital at Bank of Portugal. With more than 350 conferences as invited Speaker, speaks about Web3 subjects, disruptive digital transformation, innovation in Gaming and social-tech evolution.



CARLOTA APARICI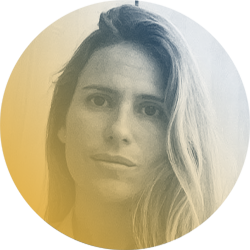 Who is she? Marketing & Communications Director at FC Andorra
Biography: I am specialist in sport management with great interest. I am sport management degree and law degree graduate with a strong desire to work in Chinese and Spanish sports areas, I was working in IMG sport media as assistant ,Euroleague Basketball brand partnership area, director of communication and marketing CDCastellon, Souyou consulting, cofounder of Leadership woman football, Real Valladolid director of foundation and actually i am the director of communication and marketing in FC Andorra.



SARA CARMONA RAMOS

Who is she? Data Analyst at RELEVO
Biography: Sara Carmona is a sports journalist and presenter with communicative activity at the national level. She's a football coach and analyst. She studied journalism and a Sports Expert on Big Data Analysis. For communicative and dissemination purposes, Sara hosted a Big Data analysis TV section applied to first division football, at Movistar Plus, to the mythical program: El Día Después. She's head of the "Marketing Master, Digital Environments and esports" and head of the "Content Creation Expert" of the UCAM and Sports Data Campus. She conducts presentations and training in this environment at the national level. For two years she was the head of the Data Analysis Department of the multinational agency You First. She is currently the editor-in-chief of Relevo Data, new social media.



JORGE DE LA VEGA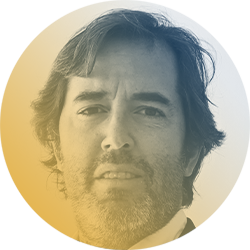 Who is he? Commercial & Marketing Director at LaLiga
Biography: After thirteen years working for Real Madrid Partnerships team, first for the Sales area and the last seven years leading the Activation team, Jorge moved to LaLiga where he is managing the Commercial and Marketing area (Partnerships, Licenses, and Brand &Strategy) for the last 2 years.



JESSIE ENGELHART

Who is she? Sports Lawyer at Sensato Sports Law
Biography: Jessie is a multilingual Sports Lawyer, Industry professional and Entrepreneur with previous experience at international law firms, FC Barcelona and UEFA. She is the founding partner of Sensato Sports Law. She has a broad understanding of the sports ecosystem from not only a legal but also a business perspective. She has in-depth knowledge of the governance and strategy models of professional football clubs and federations and has established a strong network within the industry. Jessie provides legal advice to clients primarily regarding contractual matters (employment, representation, transfer and image rights agreements) and defends her clients' interests before Spanish courts and international sports tribunals.



SIMON HOWARD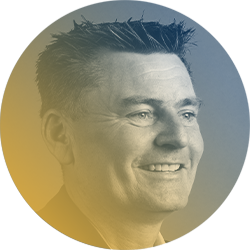 Who is he? Partner, M&A Transaction Services at Deloitte
Biography: Simon is the COO of Deloitte's Global Financial Advisory business. By background Simon is an M&A Transaction Services partner and has been based in Spain for the last 16 years. Previously, he was based in Santiago de Chile and before that in London. Simon spends a large part of his time in the sports industry and has provided due diligence and advisory services to a large number of investors entering the Spanish and European football and sports industries. He has also advised clients on post-acquisition investment strategies. Simon has helped found Deloitte's pan-European Sports Business Group. He is also a season ticket holder at Liverpool FC!



MARÍA JOSÉ LÓPEZ GONZÁLEZ

Who is she? Directora Departamento Jurídico at AFE
Biography: A lawyer. Master in Sports Law. Diploma in Community Law. Former Director of the Cabinet of the Minister of Housing. Member of the National Commission against match-fixing and illegal betting. Member of the Caravan of Jurists for Peace in Colombia. Member of the NGO Ipiranga Committee Association.



LAURA MUÑOZ

Who is she? Clubs Project Manager at LaLiga Tech
Biography: Laura Muñoz is the clubs Project Manager in LaLiga TECH for Data Driven LaLiga project. She is an accomplished football lover and CRM, and enjoys using her skills to contribute to the technological advances in LaLiga clubs. Laura specializes in crm and data and her mission is to attract and activate fans of LaLiga Clubs. Muñoz believes that loyalty is the key to engage and through knowledge and personalization, is the way to get it. The worst thing about my job is to work with more than 40 clubs and loving them all. Every weekend some of them are going to lose.



JAUME ROURES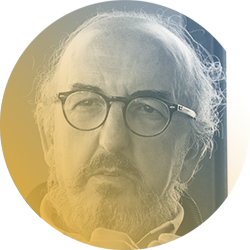 Who is he? Managing Partner at Grup Mediapro
Biography: Managing partner Mediapro Group Jaume was a member of the team that set up and developed Televisió de Catalunya (TV3), where he was responsible for the Sports News & Productions Department for eight years. Director of Special Operations at FORTA (Federation of Autonomous Radio & Television Organizations), he was also the Head of the Television Department at Dorna (Organizing Company of the Motorcycle World Championship). In 1994, Jaume was one of the founding members of Mediapro.



ELFRIED SAMBA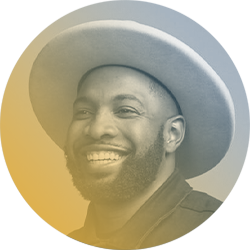 Who is he? Head of Community & Social Media at IOCONIC
Biography: Elfried Samba is the Head of Community and Social Media at IOCONIC. Elfried was previously the Head of Social Content at the UK's fastest-growing company, Gymshark. Responsible for the brand's organic social media strategy and overseeing the social channel, community, disruption and production teams. Elfried helped Gymshark grow one of the most engaged fitness communities on the planet, from 1.5 Million to 20 Million in just under 7 years.



JACCO SWART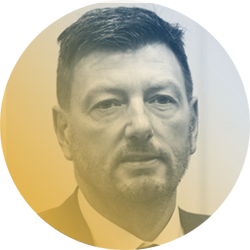 Who is he? Managing Director at European Leagues
Biography: Jacco Swart joined the European Leagues as Managing Director in spring 2019. Before that he already was a member of the Board of Directors of this same Association since end 2014. He started his career in Professional Football in 1996 at the Royal Netherlands Football Federation in commercial and event management positions. From 1999 to 2012 Jacco worked as General Manager / CEO at 3 different clubs: 11 years for clubs performing on top tier level and one year at 2nd tier level. Before joining the European Leagues, Jacco took the position of CEO of the Dutch Eredivisie between 2013 and 2019. A senior executive with long and broad international experience in the Football industry.



JENS URLBAUER

Who is he? Business Development Director at BrainsFirst
Biography: Seasoned business professional in global sports industry. Built his 25 years career on several management positions within international sports data companies. Joined BrainsFirst in 2019, guiding and executing the global go-to-market strategy of the company. First point of contact for club professionals to support their ambition to ride the cognitive wave in elite football. Always happy to complete talent puzzles.



CRISTINA VEGA LEANDRO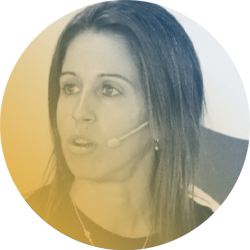 Who is she? Women's Football Coordinator & Ex Footballer
Biography: Coordinator of the women's football department at AFE. Ex-professional and international footballer with the Spanish national team in youth and senior categories. (B.O.E 19 September Art.11 RD 1467/1997 and B.O.E 25 July Art.2.3 RD 971/2007) Three times champion of the Spanish League LPFF with Rayo Vallecano 1 championship of the Copa de S.M. La Reina with Rayo Vallecano Runner-up of Europe Spanish National Team U-18. Education: Degree in Physical Activity and Sport Sciences. Diploma in Teaching, specialising in Physical Education.



JOACHIM WALLTIN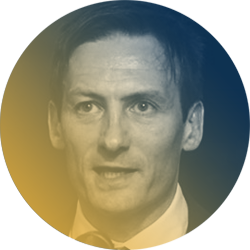 Who is he? General Secretary at FIFPRO Division Europe
Biography: Forrmer professional football player from Norway. Was the President of the Norwegian Players' Union for 10 years and a board member of FIFPRO Division Europe. Master in Business and Administration. Current position as General Secretary of FIFPRO Europe since August 2020.
Don't miss out on this year's World Football Summit which is going to be our biggest and best event to date, buy your ticket now.
This article features in the latest edition of WFS Digest, our insider's guide to the latest and most relevant thoughts and practises from within the football industry. You can subscribe to WFS Digest HERE.