The concept of "NFT" so far has, unfortunately,  been linked to speculation and ego.
However, we believe NFTs have the potential to represent much more than that if they are rooted in the purpose to create a long-lasting impact on society. Not only that, minting and owning an NFT should be a process that is very simple to do if they are to become widely accepted.
Now, you can achieve all of this with the official World Football Summit Awards NFT we have launched in collaboration with PLAYER OF THE MATCH®!
We sit down with its CEO, Marc Maley, to understand:
The origins behind PLAYER OF THE MATCH® and why they decided to change the name of the business

How WFS Awards NFTs are rooted in purpose and creating impact as the profits from the auction will go to charity

The simple process with which one can enter the auction, without even having to own crypto
Finally, among other benefits, those holding a WFS Awards NFT  will get access to WFS Europe 2023 or receive exclusive airdrops from the Premier League and Women's Super League official PLAYER OF THE MATCH® NFT Awards!
Want to learn more? Then make sure you read until the very end to find out how it all works!
WFS: Can you give us a brief overview of "the Player of the Match" project? 
Marc: Absolutely. As a bit of background, we are the registered trademark owners of PLAYER OF THE MATCH® and are the first-ever official awards in football to be a purpose-driven NFT project supporting equality, diversity, and inclusion. 
Fans can now own the Official PLAYER OF THE MATCH® Awards, along with the players that won it on the pitch and be part of our purpose-driven community and pay it forward simultaneously with every NFT award traded going towards making a positive impact in the football world. 
Our official Awards are commissioned NFT artworks that fans and players own, having real-world value. Mister Cartoon, the iconic graffiti, and tattoo artist has inked a custom, unique hand-drawn numerical typeset for all our official awards and is at the intersection of art, culture, and football. 
Fans can currently own, collect and trade our official PLAYER OF THE MATCH® NFT Awards for the Premier League and Women's Super League matches this season, all with different rarities based on each performance, with more leagues and tournaments being added each season. 
The football industry needs to go back to connecting emotionally with fans for NFT projects. 
WFS: Why does the "sports industry" need a project like this? 
Marc: There seems to be an ongoing feeling of a disconnect between sporting brands and fans when it comes to monetised products and services – particularly around NFTs. Having been lucky enough in my career to have had a seat at the table in building some of the biggest entertainment franchises, we feel the industry can go back to the first principles of the "emotional connection" of fans in sports for NFT projects. 
We believe this can be the start of a broader movement where fans, can own and share in the benefits of the next generation of sporting brands, and be part of an authentic purpose-driven community. 
So, what is our emotional connection with fans, what do we stand for, and the authenticity behind it to back it up?
We are obsessed with building a sporting culture of diversity and inclusion, where all performance achievements are celebrated and valued equally. So obsessed in fact, that we have put our trademarks where our mouth is! 
This season we have retired our trademark, MAN OF THE MATCH®, and going forward all men's and women's awards, will only be referred to as PLAYER OF THE MATCH®. It has been great to see some of the broadcasters also following our lead.
We all need a purpose.
WFS: There are many "sport-NFT projects" out in the world. What makes PLAYER OF THE MATCH® unique?
Marc: There are many indeed, and there will be many more! Our mission is to decentralise and authentically share our brand with fans, players, and creators worldwide, leveraging NFTs and blockchain technology for purposes other than mere speculation and profit. 
We believe community is the new social. We are focused on NFTs with purpose. 
We are not trying to be all things to all people or trying to build a community for the sake of community. Our NFT utility is first and foremost one of participation and having an official voice to help others. We can then build from there.
Participation is power.

Purpose to us means having a culture, values, and mission that align with that, together with best-in-class partners that share our vision. We are also delighted to have officially partnered with Common Goal and 17 Sport. We donate 5% of all football awards revenue for diversity, equity, and inclusion in football impact projects and campaigns. 
We not only celebrate the best performances on the green football pitch in the real world but also be as green as possible on our digital playing field. That's why we have partnered with Tezos, sponsors of Manchester United, to build our own marketplace, which shares and aligns with our values.
We donate 5% of all football awards revenue for diversity, equity, and inclusion football impact projects and campaigns.
WFS: Can you tell us more about the plan to support World Football Summit Award winners?
Marc: We are delighted, to be creating and auctioning NFTs for each of the 10 WFS Awards winners, to accompany the physical trophies awarded to the WFS Europe Winners, with all profits going to Common Goal.
The NFTs will be a digital representation of the physical award and there will be one NFT to own for each category.
So each winner gets an NFT of their award as well as their physical trophy, and then the public can own one of the NFTs too, with further benefits and utility, through our charity auction. 
The ability to extend an already successful initiative within World Football Summit is super exciting for us and Common Goal already being both our charity partners, made total sense to launch a charitable-centric first NFT project.
We are always looking to develop innovative partnerships, with aligned brands and audiences. Jan and the team at WFS are the perfect partners.
We hope this will be the first of many collections and look forward to how we can develop the NFT Awards and utility in future years.
WFS: How will the auction work? What benefits will those who support the project get? 
Marc: The 7-day auctions will launch simultaneously with the WFS Europe awards ceremony on the evening of 28th September on our official PLAYER OF THE MATCH® NFT marketplace platform. 
Our marketplace is safe and secure. All anyone needs to do is set up a free account to access it, so we know all bidders are real people, for everyone's safety. Our exclusive collection auctions will then be available to bid on. It takes two minutes, can all be done on a mobile phone, and we automatically create a Tezos wallet to store the NFTs.
In regard to benefits and utility, winning bidders of each of the 10 NFT Awards will get more than just the joy of donating to a worthy charity! We are delighted to say that they will also receive a ticket for next year's WFS Europe.
I'm also super excited to say, we are enabling two further utilities for the 10 winning bidders. 
Firstly, each winner will receive an exclusive airdrop of one of our Premier League and Women's Super League official PLAYER OF THE MATCH® NFT Awards.
In addition, each winner can choose who the official PLAYER OF THE MATCH® award-winning player is for one match, in our upcoming World Cup 2022 NFT Awards collection!
We have a "No Crypto Required Policy." You can participate in the auction with a credit or debit card!
WFS: Do you need to be a Crypto expert to make the bid? 
Marc: Far from it. In fact, this has been one of the main reasons we have built our own platform. As football fans ourselves, we are committed to fans having a simple system to own our award, therefore we have a "No Crypto Required" policy!
Through our partnership with Stripe, the largest online payment company, fans can pay for their NFT award auction with a credit or debit card. We do all the tech stuff. Current Crypto savvy fans, can use Tezos (XTZ) to buy their awards.
For Secondary Sales, through a MoonPay integration, fans can top up their Tezos wallet with local currency too.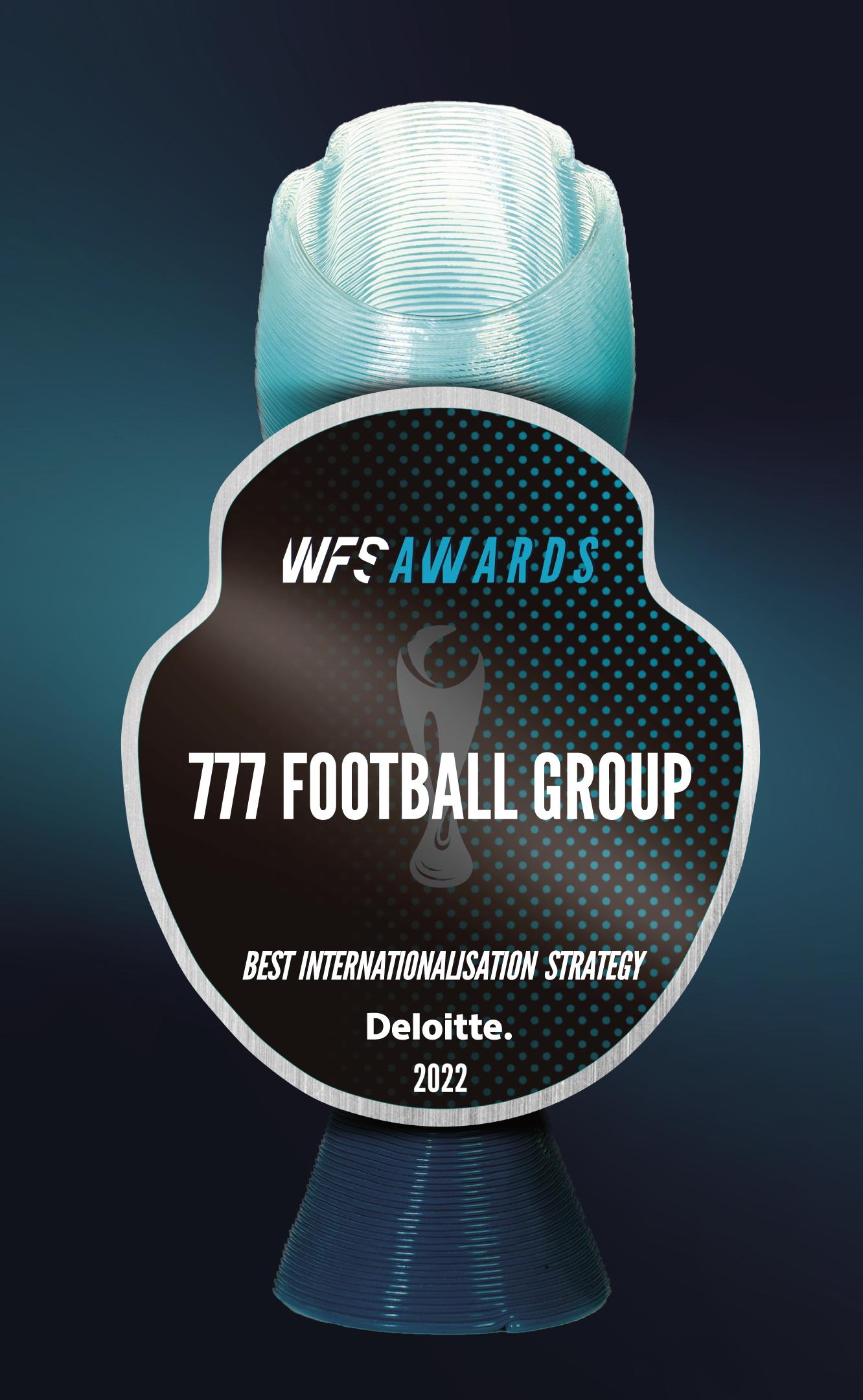 WFS: What is the long-term vision for PLAYER OF THE MATCH® ?
Marc: Our long-term vision is two-fold. Purpose Driven and Community Driven. 
Purpose-driven for us means making a real tangible difference. Common Goal, aligns our donations with selected community-based organisations worldwide that generate the most significant impact by using football to accelerate social change – we want to track, supercharge and tell that story to the world.
Community-driven for us means a global platform and marketplace for fans to own, collect and trade our awards, connect with other fans and their superstar idols, and most importantly share ownership of a brand they love. We are building the next generation of entertainment licensing businesses.
As I said before, "participation is power."
Are you interested in learning more? Then make sure you head over to the official website of the WFS Awards NFT. 
This interview is featured in the latest edition of WFS Digest, our insider's guide to the latest and most relevant thoughts and practices from within the football industry. You can subscribe to WFS Digest HERE.