We live in a world of fragmented attention, where fans around the world, especially younger generations, are accustomed to consuming sports across multiple streams and formats.
This does not mean they are consuming less sport. On the contrary, research from our partners at LaLiga Tech & Nielsen suggests that sports content consumption may be increasing: 
"Digital audiences are being attracted to the sport through gaming, streaming content or mobile apps, but their level of fandom has not changed, in fact, it may even be increasing."
What does seem true, however, is that short-form video content is a more popular option than any long-form option.
Therefore, the problem to solve is more about the format and the channels in which sports are consumed. Being able to establish what is referred to as "mental availability" requires football clubs to create huge amounts of content and distribute it across multiple platforms. While this may seem  "easier said than done," businesses like Magnifi.ai, which create short-form content from broadcasts using AI technology, not only simplify the creation process for football clubs, but they also reduce costs significantly. 
We sit down with their Co-founder & CEO, Vinayak Shrivastav, to discuss the role of AI in optimising the video content strategy for sports properties and how the businesses can be a valuable solution for them.
World Football Summit (WFS): How has the overall acceptance of AI technology evolved over the last few years?
Vinayak Shrivastav (VS): I think we can all agree that the use of AI is ubiquitous today in nearly every aspect of our lives, from facial recognition and dictation on phones to digital assistants and intelligent auto-recommendations. AI has evolved at a rapid rate, getting smarter and more efficient and improving the overall decision-making process.
As AI-enhanced technologies increase in overall accuracy, and convenience and become more commonplace, they naturally garner trust. This coupled with increasing demand for instant access to information and content directly increases overall acceptance. Today, it would be difficult to imagine life without AI, as most people own at least one smart device – driving a natural subconscious acceptance.
As major football leagues and competitions adopt live-streaming to satisfy their growing mobile audiences, it's no surprise that AI-driven video content is generating significant results.
WFS: Why should football industry leaders embrace artificial intelligence technology for broadcasting purposes?
VS: AI technology for broadcasting delivers tremendous advancements to the football world, benefiting all stakeholders including operators and sponsors, to individual teams, coaches, players, and viewing audiences worldwide.
With football and sports fans' increasing desire for access to short and high-quality video content from the convenience of their mobile devices, AI technology is meeting this demand head-on, providing rapid processing of live game footage to broadcasters while giving viewers almost real-time access to match highlights containing key moments that are tailored for the target audience, media delivery platform and the end viewing device.
As major football leagues and competitions adopt and embrace live-streaming via social media and other internet sources to satisfy their growing mobile audiences, it's no surprise that AI-driven video content is generating significant results.
A 2022 survey from Hubspot revealed that short-form video has the highest ROI of any social media marketing strategy, which is why 51% of marketers use it. Furthermore, a senior media analyst for Vanity Fair conducted a survey and found that about half of young fans surveyed prefer highlights over a live sports broadcast compared to older generations.
There's no doubt sports fans are undergoing a significant change in habits as they switch to watching more short-form videos. However, video remains a complex technology involving large files and intensive processes such as computing, refining, and editing. And in the broadcasting industry, especially sports – video editors must scour through hours of footage, splicing the most memorable moments into highlights. The traditional editing cycle requires considerable effort, but with AI, broadcasting businesses can automate manual tasks, revolutionizing expensive and time-consuming processes.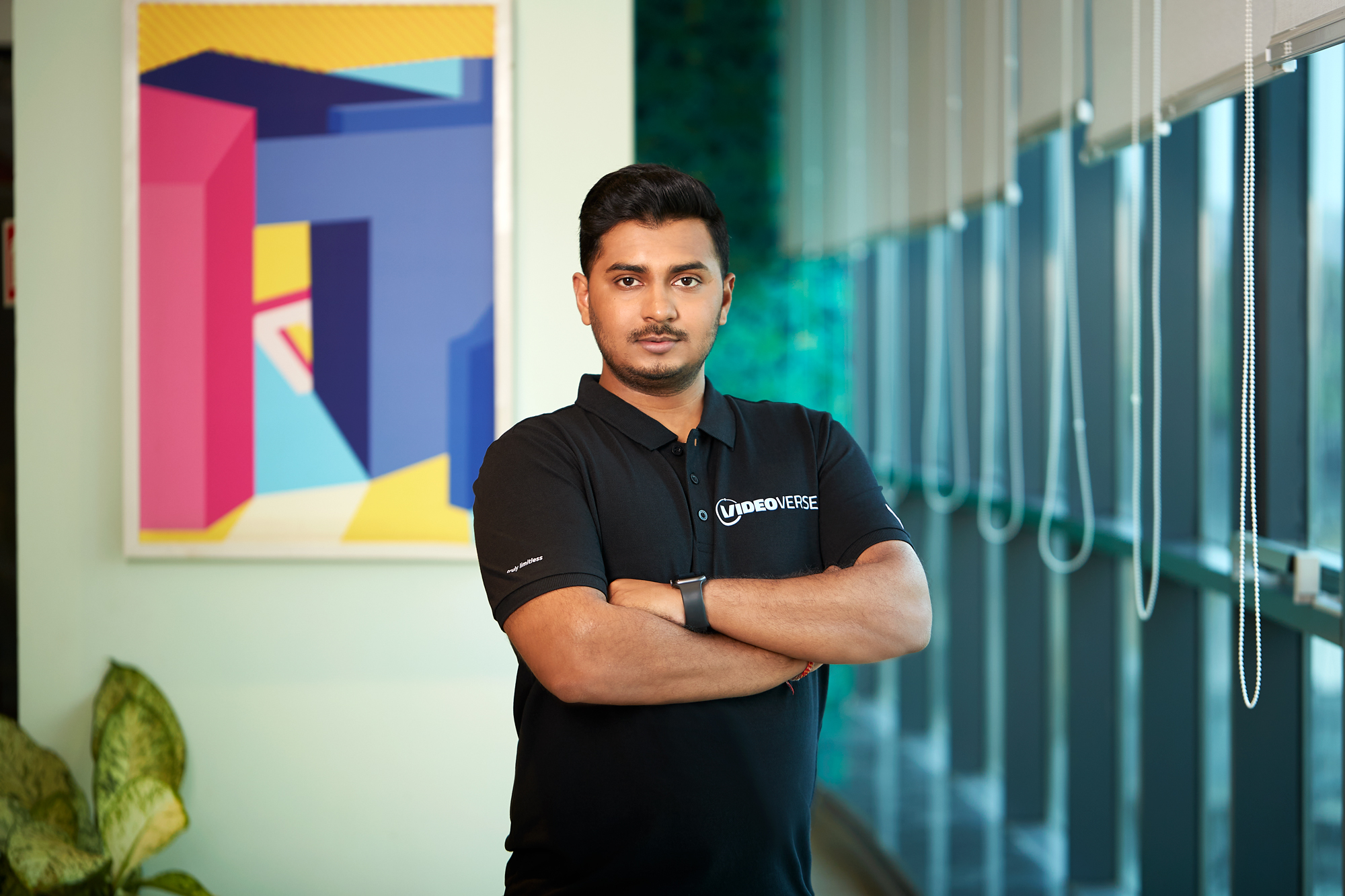 With AI-powered automated editing and management capabilities, businesses will transform their highlight reel creation process. Broadcasters can quickly produce a high volume of concise and engaging video content to match modern consumers' ever-increasing and evolving appetites. and still, be able to save lots of time and effort.
By leveraging AI, users can automate things like applying filters, adding transitions, and re-sizing for social media, allowing broadcasting companies to create bite-sized videos in minutes rather than hours. Likewise, various AI-powered tools help users automatically find suitable content to complement their videos – plus, AI can organize massive amounts of footage much faster than a human while eliminating errors from the video editing process.
In fact, one of our football broadcast clients noted a 75% reduction in editing time and substantial cost savings from automating their digital content production. Moreover, AI video editing platforms like Magnifi for video editing can independently create new versions of existing content or suggest changes to the user.
One of our football broadcast clients noted a 75% reduction in editing time and substantial cost savings from automating their digital content production.
WFS: What is Magnifi and why does the world of sports need it? 
VS: Magnifi is a platform that uses state-of-the-art AI and ML technology to auto-produce social-ready content at the click of a button so you can drive maximum fan engagement and ROI.
Our automated video editing solutions for Enterprises help them repurpose their content and tell better stories. This enables sports rights holders to reduce their go-to-market time, keep their viewers engaged with fresh content delivered in real-time, and also create a more lucrative proposal for their sponsors thereby increasing ROI from the same piece of sports content.
Perhaps one of the most valuable benefits of Magnifi for sports, barring automation, is its ability to create personalized and more engaging content. AI can increase insights into audiences which will help businesses provide tailored recommendations to foster closer relationships with viewers. Furthermore, these features empower sports broadcasters to create new monetization opportunities and have a direct impact on the bottom line.
View this post on Instagram
WFS: Over the last few years, the sports industry has recognized the difficulty to engage with younger fans. Some experts believe that these fans are consuming more sports content but that their attention is "fragmented." So, can Magnifi help football clubs solve this? How?
VS: Given the younger generation's preference for short clips, Magnifi is the perfect solution for football clubs to maximize overall engagement levels and capitalize on the shorter attention span of some users.
With consumer consumption preferring on-the-go accessibility, Magnifi offers a one-stop solution where content can be tailored to generate advertisements, appealing CTAs, and even web stories in multiple languages–connecting perfectly with today's TikTok generation.
Magnifi helps sports properties connect perfectly with the TikTok generation
WFS: We might all agree though, that it's important to adapt content to new/ emerging platform to reach new audiences and adapt to user behaviors. If that is the case, why is it that football clubs are not able to create content for each of them? What is holding them back?
VS: It is a mix of factors. The volume of content, bandwidth, and delivery speed are definitely key barriers to not being able to create content for each platform, however, transitioning from traditional to new formats requires adjustments at all levels and often there can be resistance, such as "if this is seemingly working, why change?"
Costs can be prohibitive and often technology overhaul is required to adapt and change in-house solutions – reallocating resources and implementing training but football clubs can alleviate this by using tailored and easy-to-implement AI-powered solutions like Magnifi that can produce content at scale for all platforms.
WFS: From your point of view and based on your experience so far, what are the three main business skills that football industry leaders need today to improve fan engagement?
VS: In essence, it implies understanding your business and, most of all, your fans but if I had to highlight three, these would be:
Appreciating how business interests tie in with technology
To achieve goals it is imperative to adapt to new solutions
The audience is forever changing and the younger audience needs to be better understood to create personalized and relevant content and increase engagement
WFS: How much time does Magnifi save for football clubs? How does this saving translate into the P&L?
Magnifi can process content in real-time and the time saved impacts the bottom line. The traditional editing processes are very time-consuming and resource-heavy which when done by an automated platform not only reduces expenses but also frees up resources that can be better utilized.
In the 2020-2021 season of the Champions League, we helped build and publish small-form content pieces for a broadcasting platform containing highlights at a much faster speed by analysing hours of content in real time.
In the end, we delivered a full highlight kit in 15 minutes without any human intervention which led to cost savings of 80%.
(You can review the full business case: case study_UEFA Champions League)
WFS: How can football clubs overcome resistance to adopt artificial intelligence as a powerful tool in their content strategy? After all, many employees may feel job insecurity if they perceive everything is being automated…
VS: Primarily, AI supports and modernizes human efforts – it does not supplant a person's creative ability or eliminate their thoughtful-decision making. As demonstrated thus far, AI automates repetitive and often mundane tasks, allowing humans to accelerate the overall video editing/creation process and produce higher-quality end products.
Likewise, these AI solutions are not all-knowing; they require human impute to understand what key moments to clip from the footage, i.e., home runs, soundbites from a news anchor, or dramatic moments from a television series. Nevertheless, despite the limitations of AI, it will empower human broadcasters to elevate the quality and output of their video content, thoroughly engrossing the consumers of the modern age.
We delivered a full highlight kit in 15 minutes without any human intervention which led to cost savings of 80%.
WFS: How can humans and artificial intelligence technology work together to get the most out of their video content strategy?
VS: AI and Machine Learning are all about training the machine and creating algorithms that can perform with low latency and precision. The expertise and experience that humans have makes the core basis of this training and creating, for eg: knowledge of gameplay and strategy, player profiles, etc., help in training the machine better.
WFS: What can football industry leaders learn from the mentality these important brands have adopted with regards to embracing AI as a powerful solution within the realm of broadcasting?
VS: The football industry is already using AI-led technology and in fact, is setting new benchmarks with the addition of the semi-automated offside technology at the upcoming FIFA World Cup.
We believe the Football industry is already geared towards maximising the benefits that AI and its solutions provide, the next step would be to adopt it at all levels of play including small leagues and clubs, and to leverage it to the changing audience profile.
WFS: We are already seeing amazing things in the realm of broadcasting powered by AI but where's the vision? What does the future hold? 
VS: The next stage is to make the experience as immersive as possible for both the players and the audiences. With the metaverse and Web3.0 changing the dynamics we could very soon have a VR-led stadium experience where you could be watching the match while experiencing the adrenaline of a live match from the comfort of your home.
(WFS: This was a concept that was covered across multiple panels during WFS Europe 21 such as the one attached).
WFS: What are your expectations for World Football Summit?
VS: Participating in an event that recognises and celebrates one of the most globally popular sports and the industry around would certainly be an exciting experience. We are looking forward to learning more about the industry, the challenges faced, and understanding what and where we can offer our solution.
Being an avid football fan myself, WFS is where I want to be this September.
This interview featured in the latest edition of WFS Digest, our insider's guide to the latest and most relevant thoughts and practices from within the football industry. You can subscribe to WFS Digest HERE.