Two numbers highlight just how big football has become in Atlanta and in the USA in general. On February 3rd, 2019, the Mercedes-Benz Stadium hosted the Super Bowl between the New England Patriots and the Los Angeles Rams, with 70,081 in attendance. Just a couple of months previously, on December 8th, 2018, the same stadium was the venue for the MLS Cup Final between Atlanta United and Portland Timbers and 73,019 were there to watch the home team win 2-0 to claim the title.
For football to compete with the popularity of the other football in America, where fandom for both the college game and the NFL borders on the religious, is nothing short of incredible. For a three-year old team to be leading the charge is even more so.
The 2019 MLS Cup playoffs begin on Saturday October 19th and the reigning champions Atlanta United will be involved once again, in what is only their third season. It was only in 2014 that Arthur Blank, the Home Depot co-founder who also owns the city's NFL team the Atlanta Falcons, announced that Atlanta would be one of the next MLS expansion franchises and that they'd begin competing in 2017.
Darren Eales, President of Atlanta United, collects his WFS IA for the Best Executive.
It was in 2014 that they approached Darren Eales, a lawyer who'd briefly played football in the USA before MLS existed and who'd worked as an executive at West Brom and Tottenham. Encouraged by the passion oozing out of Blank and his determination to make this project work, Eales accepted the role as club president and set to work on building a team and a brand from scratch in just three years. From his first day in his then-bare office at the Falcons' training ground to United's first ever match in 2017, Eales worked tirelessly to ensure this endeavour would be a success and one of his focusses from the off was getting the fans on board.
"We couldn't expect the city of Atlanta to get behind us if we weren't committed to the city," he explained when speaking at the 2019 World Football Summit about the birth of Atlanta United. "We have an underground train line in Atlanta, so we built the first ever pitch inside the station. That was our first step and now we're going to roll out over 14 different stations. So the brilliant thing about that is the community can come and play on that pitch and they can travel and play a sort of 'League of Stations'.", said Eales, winner of the WFS Industry Award 2019 for the Best Executive.
"There's no doubt that this club has been one of the great stories in the history of our league", Don Garber, MLS Commissioner
Such initiatives helped get fans on board. In fact, the fans got really on board, so much so that a CIES Football Observatory report from 2019 ranked Atlanta United's average attendance as the 10th best in the world in the period between 2013 to 2018.
CIES FOOTBALL OBSERVATORY CLUB AVERAGE ATTENDANCE (2013-2018)

1
Borussia Dortmund ????????
80,230
2
Manchester United ???????????????????????????? 
75,218
3
FC Barcelona ????????
74,876
4
Bayern Munich ????????
73,781
5
Real Madrid ????????
69,822
6
Shalke o4 ????????
61,328
7
Arsenal ????????????????????????????
59,793
8
Hamburg ????????
52,349
9
Stuttgart ????????
52,012
10
Atlanta United ????????
51,547
That makes Atlanta United the non-European club with the highest attendance for their matches – and they're still growing. Looking at the clubs competing in the 2019/20 Champions League group stages, 28 of the 32 clubs involved in Europe's elite club competition have lower average attendances than Atlanta United. In 2018, they even had eight crowds of more than 70,000.
This is partly made possible by the nature of the Mercedes-Benz Stadium, with curtains that usually close off the top tier for United's matches but that can be pulled back whenever they decide to go full house. "It really is quite incredible to think that a club that's only in its third season, in America which has traditionally been thought of as not a soccer country, could be pulling those types of crowds," Eales explained to the 2019 World Football Summit audience. "I'd argue it is a soccer-specific stadium because when it was built we had the ability to retract seats in the corners. We can have a full-sized pitch comfortably in the stadium. Since it is a soccer-specific stadium, the great thing is you get more fans."
The demographics of the Atlanta United fans are really interesting, as explained by Steve Cannon, the Chief Executive of the AMB Group that also includes the Atlanta Falcons. He too spoke at the 2019 World Football Summit, telling the audience: "The difference between our Falcons and our United is there's less than a five percent overlap between our soccer audience and our American football audience and our soccer audience is younger, it's more diverse, it's more Hispanic and it's more female."
A 2016 study shared by WABE showed that 37% of Atlanta's population were born in another state or country and this could be one of the reasons behind the success of Atlanta United. While migrants to the city may have loyalties to other NFL, NBA or MLB teams from their home state, it's less likely that they already had an MLS team, so they're willing to adopt Atlanta United as their own if they become interested in football, which more and more Americans are.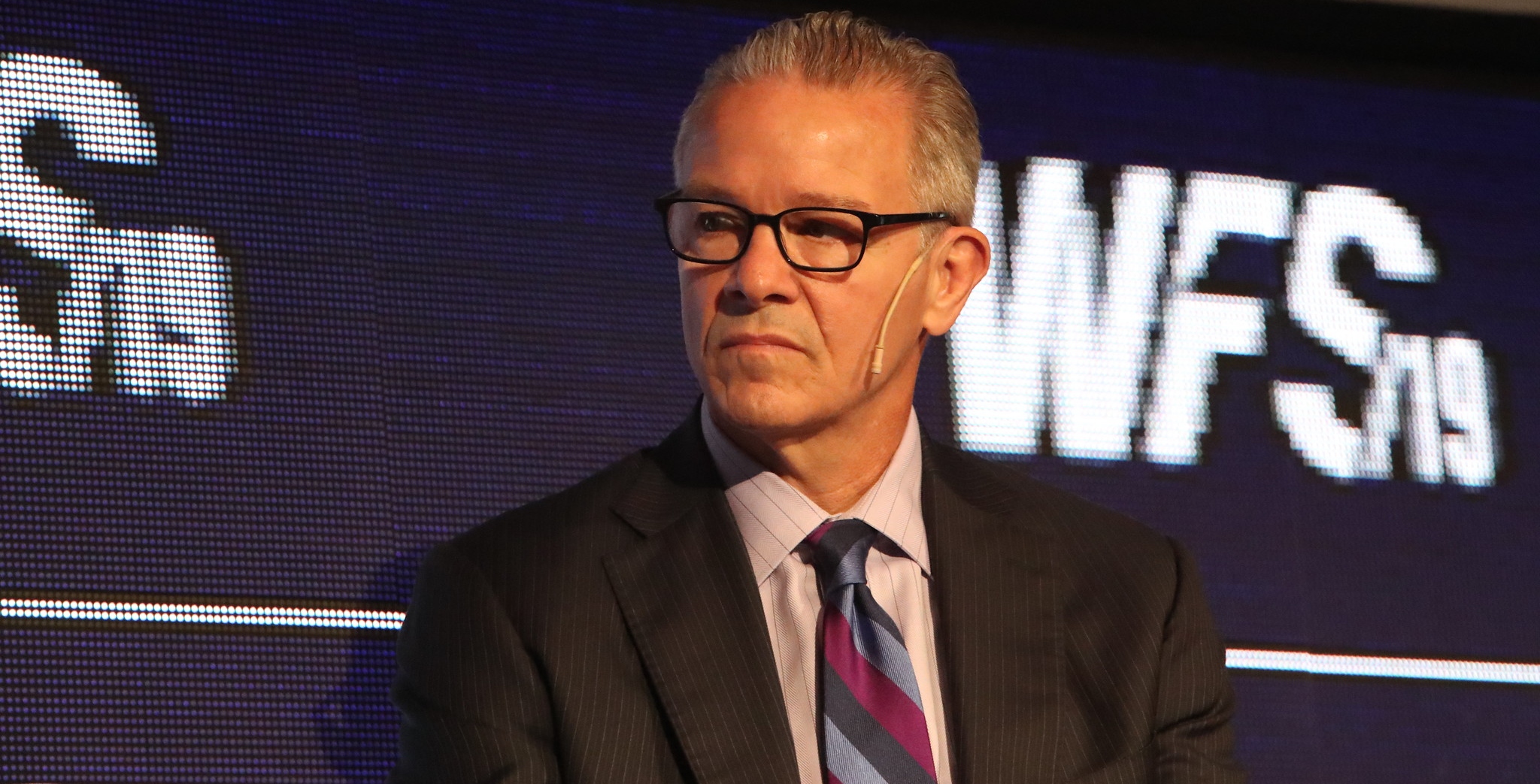 The growth of MLS as a whole is huge. The aforementioned CIES Football Observatory report ranked MLS league-wide attendances as the eighth-largest in the world, while the growth is even more eye-catching. Average MLS attendances have increased by 34% from the 2003-2008 period vs the 2013-2018 period, which is greater growth than every other league apart from Poland's Ekstraklasa.
CIES FOOTBALL OBSERVATORY LEAGUE ATTENDANCE (2013-18)

1
Bundesliga ????????
43,302
2
Premier League ????????????????????????????
36,675
3
LaLiga ????????
27,381
4
Liga MX ????????
25,852
5
Serie A ????????
22,967
6
Super League ????????
22,594
7
Ligue 1 ????????
21,556
8
MLS ????????
21,358
9
Eredivisie ????????
19,154
10
Bundesliga 2 ????????
18,814
Atlanta United's arrival has surely had a role in MLS's overall growth and merchandise for the expansion franchise was the top-selling on the league's online store in their first season, but so too has MLS's continual advancement helped Atlanta United. It's a two-way slipstream that is good for the game in general in North America. "There's no doubt that this club has been one of the great stories in the history of our league," MLS Commissioner Don Garber has said. "In my opinion, I think it's one of the great stories in professional sports. Their success shows that there really is no limit to what MLS can be."
Named Yahoo Finance's 2018 Sports Business of the Year, MLS is growing at a rapid pace. Football is becoming more and more popular in the USA, with a 2018 Gallup poll noting that 7% of Americans now consider football as their favourite sport (up from 4% four years previously), compared to American football's 37% (down from 39%), basketball's 11% (down from 12%), baseball's 9% (down from 13%) and hockey's 4%.
The fan-friendly model that clubs like Atlanta United are offering is a key driver of this growth and it doesn't look like it'll be slowing down any time soon. Of course, the product on the field is important too and it's vital for Atlanta United to stay at the top of the game. That's exactly what they'll be aiming to do as they enter this year's MLS Cup playoffs with the third-best record in the entire league, a league they only entered in 2017.