Istanbul will host on June 10th the UEFA Champions League Final and thus, as is the custom, WFS will be there to host the third edition of Football Innovation Forum. Meet the brands that will attend this incredible gathering of experts in several fields of the industry! Ranging from sports related plants and facilities to fan engagement along with a wide range of digital transformation and technological innovations, be sure to check out who will be present ahead of time.
COMMUNICATION & CONTENT CREATION
Communication and football go hand in hand, especially in a rapidly adapting world in which everything and everyone is in constant contact. Collect ID  is one of the brands specialised in communication that will attend FIF23, and that will also be at WFS Europe.
COLLECTID

CollectID enhances fan engagement by connecting sports merchandise with the digital world. We transform physical products into a sales and communication channel that enables additional sponsoring activities, generates valuable first-party data about who owns what and unlocks new digital revenue streams.
FAN ENGAGEMENT & TECHNOLOGICAL INNOVATION
DOPAME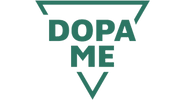 Dopame is a mobile game that allows sports fans to interact directly with the actual match by creating an advantage for the winning team. Fans can pick their favourite team and play against their opponents. Whichever fans win, their team will have an advantage on the court. As an example, in football, the first possession (no more coin toss), while in basketball, a half-court shot to start the game.
FOOTBALL SOFTWARE & DIGITAL TRANSFORMATION
Technological advances in the industry of football are increasingly seeked by sports managers in the industry. The ability to simplify and optimize resources is crucial for the development of a project, business or company.
Sports ERP
SportsERP is joining us as Networking Partner and exhibitor at FIF and we're very excited to tell you all about them! They provide financial consultancy and digital transformation for professional sports entities. Since 2016 they continuously improved the SPORTS ERP solution to optimize the day-to-day administrative management for all sports data aspects. The all-in-one solution offers a unique user experience in the approach between technical, administrative, medical, recruiting staff, and players by interactive monitoring, communication and evaluation tools based on new-generation technologies and algorithms.
Find out more about Sports ERP
ReSpo Vision
This AI company operates with bleeding-edge Deep Learning algorithms to automatically generate 3D skeletal tracking data from sporting events and analyze it with an unprecedented level of insight. Their AI & Computer Vision-based optical tracking system automatically collects player skeletal tracking data from any single camera recording of a sporting event (e.g. a TV broadcast).
Find out more about ReSpo Vision
SPORT FACILITIES & INFRASTRUCTURE
ARS Sport
ARS Sport Company is a leading manufacturer of polyurethane-based materials and synthetic turf products. With  ISO, ITF, IAAF,FIFA, ARS Sport utilizes its ISO 9001 Quality Management System to constantly review and improve its business procedures.
Are you excited for this year's edition of Football Innovation Forum? We certainly are! If you haven't done so yet, we invite you to pre-register to the event.
We also recommend to signup to WFS Digest, our weekly newsletter were you'll find before anyone else more information about FIF and our other events, as well as ticket deals, industry news and much, much more!