Spending in the transfer market goes up and up each summer and it has been fuelled by record TV rights deal after record TV rights deal. However, Yousef Al-Obaidly, the CEO of BeIN Media Group, has warned the football industry about the potential for "the glorious media rights bubble to burst".
Speaking at the Leaders Week conference in London, Al-Obaidly shared his insight and concerns, highlighting the damage that piracy is doing to the broadcast partners of the top competitions. Ultimately, if the problem persists then he foresees a situation where partners will quit stumping up huge fees to purchase the audiovisual rights packages.
"We now live in a world where exclusive broadcast rights are, effectively, wholly non-exclusive", he told attendees. "Consumers, young and old, are accessing everything for nothing, via Kodi or a VPN or beoutQ, wherever they are and whenever they like, and this behaviour is being normalised. If you don't protect your intellectual property, you have nothing. These are commercial revenues that are being shoplifted every day and shoplifting is seen as acceptable behaviour by consumers".
A study put together by MUSO and GumGum found that top-flight clubs in England could be losing £1 million in sponsorship for every game that they play due to piracy
Research conducted in 2017 by the BBC revealed that 47 percent of Premier League fans had accessed at least one Premier League match through illegal streaming sites and 22 percent admitted to doing so once per week. That same research showed that younger fans are much more likely to illegally stream matches than older supporters, with 65 percent of 18-34 year olds doing so once a month compared to 33 percent of 35-54 year olds and 13 percent of those aged 55 or older.
The cost is huge. A study that was commissioned by an unnamed Premier League club in 2018-19 and put together by MUSO and GumGum Sports found that top-flight clubs in England could be losing £1 million in sponsorship for every game that they play. Some annual figures have been reported for other leagues, such as Serie A's assertion that the cost is between €200m and €300m per year or LaLiga's claim that the damage to Spanish football is as high as €400m per season.
As Al-Obaidly stressed to the Leaders Week conference, this is a major problem and the traditional football broadcasting market – and, therefore, the clubs who survive on TV income – is under threat. Something has to be done because the current models cannot survive in their current format, especially when considering that it's the future generations of football fans who are the most likely to access matches for free.
Perhaps one of the most interesting questions in that 2017 BBC poll centred on the reasons behind illegal streaming. For 25 percent, the main reason was that the quality of the online offering is good and for 24 percent it was because traditional sports TV packages are not seen as good value for money. During a 'Football vs Piracy' panel at the 2019 World Football Summit event in Madrid, this issue was brought up and analysed in detail.
Cameron Andrews, who is the head of anti-piracy at BeIn Media Group, is one of the foremost experts on this subject and he spoke at World Football Summit panel about all aspects of piracy, including the need to appreciate the reasons why some fans prefer the illegal option. "The industry that we're in needs to properly invest in piracy and properly understand piracy, including the commercial drivers for it", Andrews said told the audience.
Leander Monbaliu, of Belgium's Pro League, was also on the panel and spoke about the challenge of moving viewers onto legal subscriptions: "I believe that we should invest in having a product together with our broadcasters that fulfils the needs of young people or people who want to watch on their phone and not in a traditional way, in order to get them onto a legal subscription".
OTT AS THE SOLUTION?
This brings the topic of conversation onto legal OTT streaming services and their potential for addressing two of the major reasons brought up by the BBC survey, of the quality of the offering and the value for money.
Veronica Diquattro, the Executive Vice-President for Southern Europe at OTT service DAZN, is an expert in this field and shared her thoughts at another 2019 World Football Summit round table, titled 'Where Does the Future of Broadcasting Lie?'.
Her take is particularly interesting as DAZN is one of the fastest growing OTT services in the world, with 950% year-on-year revenue growth between 2018 and 2019. DAZN has already come a long way since its 2016 launch in Austria, Germany, Switzerland and Japan and has since branched out to other countries and acquired some of the most lucrative rights on the market (Champions League, LaLiga, Serie A, Ligue 1, MLS, NFL, MLB and NBA), bringing it to their subscribers in a modern way.
"The industry that we're in needs to properly invest in piracy and properly understand piracy, including the commercial drivers for it"
Cameron Andrews – Head of Anti-piracy at BeIn Media Group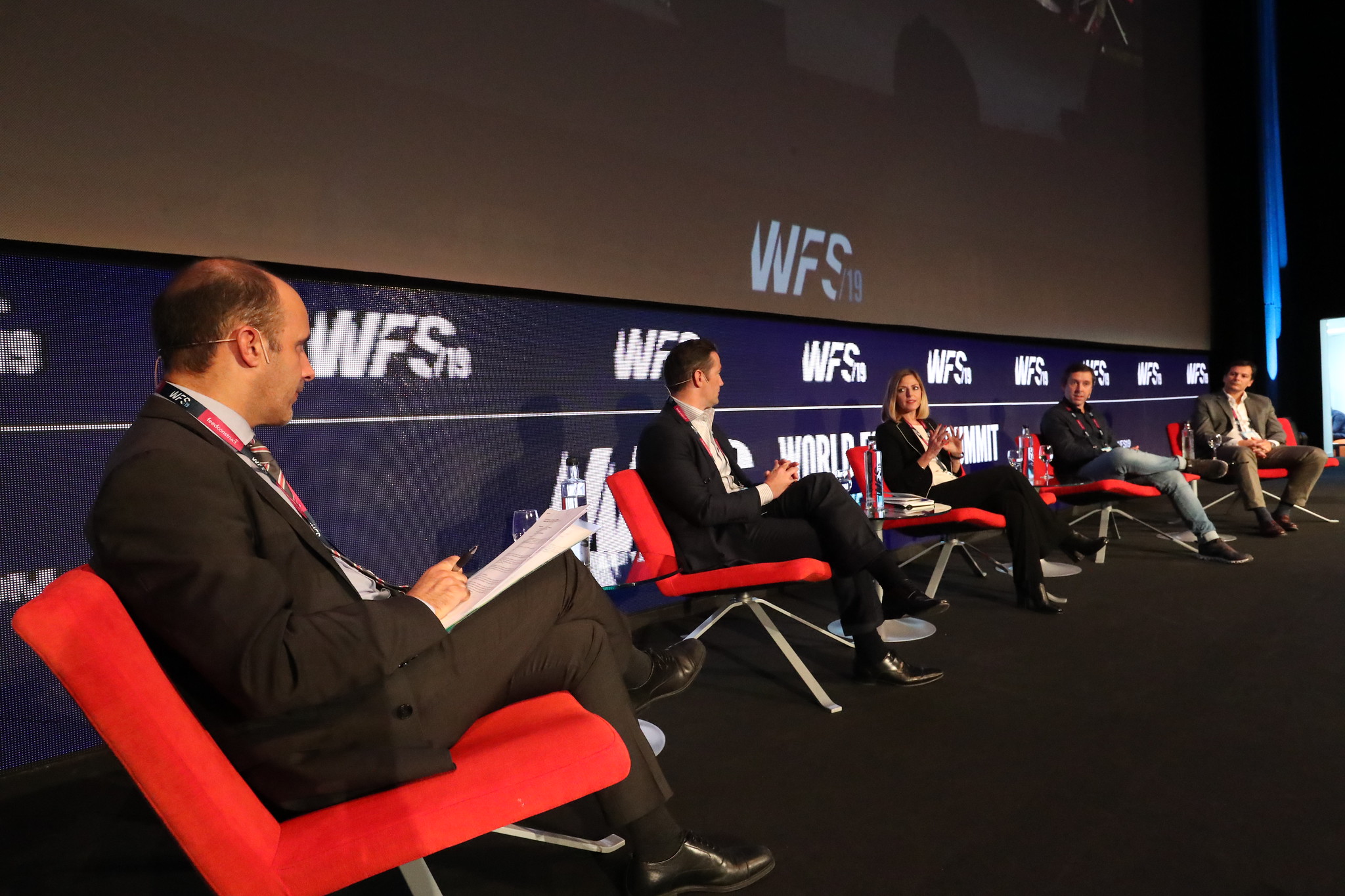 On meeting users' changing habits and expectations from providers, Diquattro spoke about shifting control from the broadcasters to the viewers. "One aspect of streaming is to give full control of the content to the users because through a platform like OTT you can actually access the content when you want, how you want and wherever you are," she said. "You're actually able to follow all the content you want and not just what the broadcaster chooses for you. So I think streaming and OTT use technology to follow the new direction of the fans"
She then went on to address the issue of cost and to explain how services such as DAZN can offer packages that are affordable enough for fans to consider a legal subscription. "In the future what's going to happen is the users will have a limited willingness to pay" she stated. "The way I see the development of the future is going towards a super bundle source of aggregation, where you'll have the possibility to put all this content together."
It's clear that intelligent solutions are needed to address the issues in the market that Al-Obaidly so comprehensively outlined at the Leaders Week conference. Piracy is an issue that will require a multi-pronged approach to overcome and one of those prongs could be the attractiveness of OTT services. If these online subscription packages offer fans exactly what they're looking for at an affordable price, then more and more of the illegal streamers could be led towards legal subscriptions.