After a mandatory hiatus due to the COVID-19 pandemic, the Football Innovation Forum (FIF) returns with its second edition on the morning of May 18th in Sevilla, hosted by World Football Summit and Sevilla City Council at a venue just as avant-garde as the event itself; Las Setas de Sevilla. 
FIF 22 will be celebrated on the morning of the 18 May, the same day that Sevilla will also host the 2022 UEFA Europa League final just hours later at 21:00 (CET). The clash will be held at the Ramón Sánchez Pizjuán Stadium, just 15 minutes away from the FIF venue. 
This exclusive event, for which 200 attendees have been carefully hand-picked, will give guests a chance to soak up knowledge on everything related to innovation, investment and technology in regard to football, as well as make use of this opportunity to network with highly respected professionals. Sevilla FC's General Business Manager, Jorge Paradela, or LaLiga Tech's Head of Product, Fabio Gallo, are amongst a long list of speakers who will be present at Las Setas.
German architecture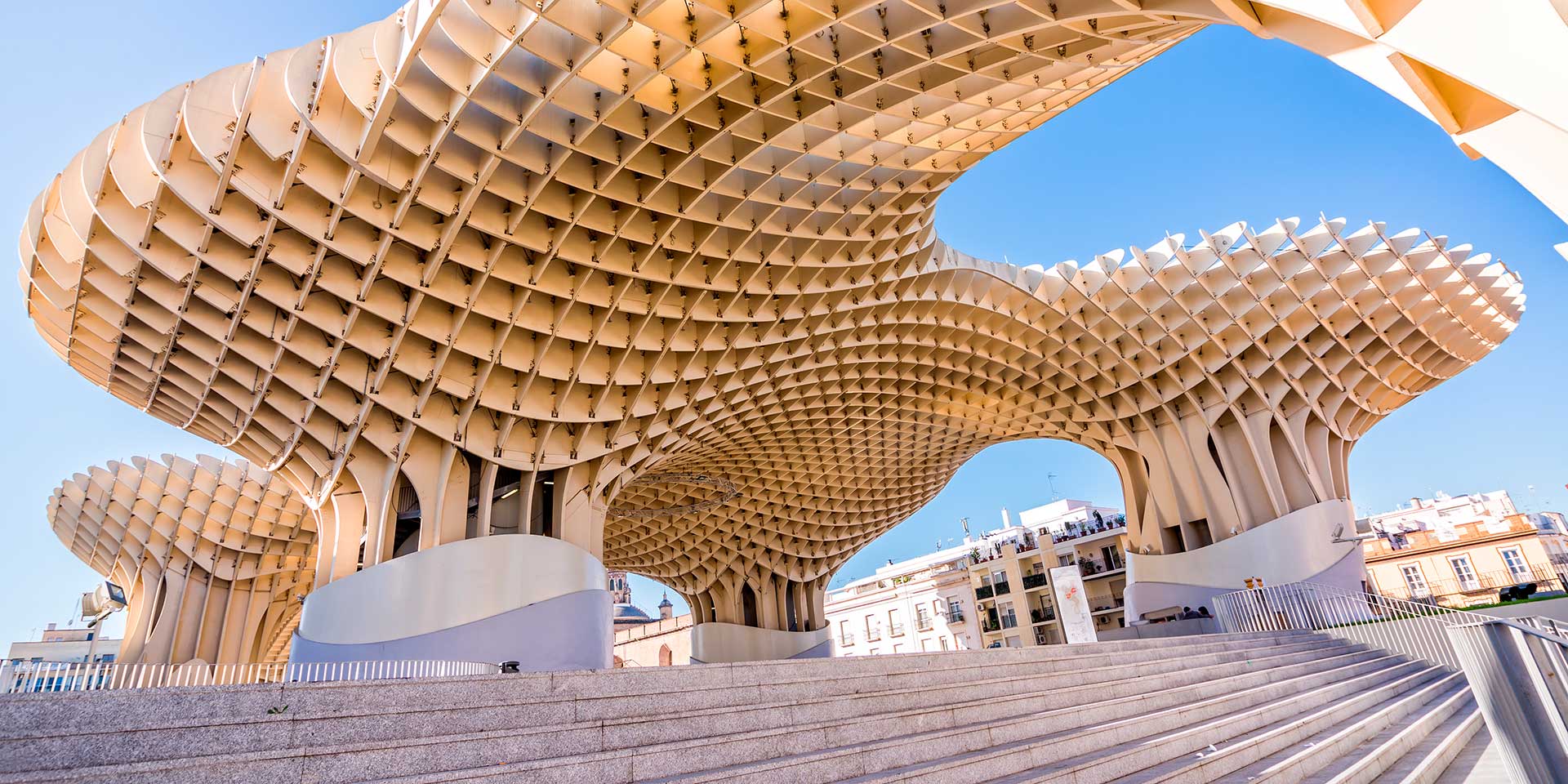 Inaugurated just a decade ago, the Metropol Parasol – the name that the building also goes by – was designed by German architect, Jürgen Mayer, for a competition organised by the City Council in attempts to renovate Plaza de la Encarnación, square in which it is located. Mayer's innovative creation was picked as the winner between 65 different projects in 2005. It took six years to build and it has since drawn the attention of millions of tourists since its grand opening in 2011, becoming an iconic and essential stop whilst visiting the city.
The building's structure, which consists of six parasols in the form of a giant mushroom, draws inspiration from the vaults of Sevilla's famous Cathedral and ficus trees. The 'setas', or mushrooms, are organised in five levels: Level 0, which displays a museum of Roman and Moorish remains; Level 1 (street level) on which you can find the venue's central market in honour of La Encarnación square's history; Level 1 (roof), an open-air plaza designed for public events where FIF will take place; Level 2 and 3 offer a beautiful view of the city centre thanks to the panoramic terraces, including a tapas restaurant.
In spite of Las Setas short-lived history, the venue has hosted numerous events in the past decade, proving to be a modern and fully equipped 400 square meter space. From weddings to concerts, Football Innovation Forum will be the next most unforgettable event that takes place at the heart of the Andalusian capital.
This article features as part of the latest edition of WFS Digest, our new insider's guide to the latest and most relevant thoughts and practises from within the football industry. You can subscribe to WFS Digest HERE.