TikTok was launched as recently as September of 2016, yet already the social network for short-form videos has grown to the point of having over 500 million active users, according to Datareportal. To put that into context, that's more than Pinterest, more than Snapchat, more than LinkedIn and more than Twitter. The growth has really sped up over the past year, with TikTok the third-most downloaded app worldwide for Q1 of 2019, only behind WhatsApp and Facebook Messenger.
This is the kind of growth that makes marketing departments sit up and pay attention. For football clubs, it should be especially intriguing as the app was first launched in China as Douyin and that's why 150 million of the active users are based in the Asian country, where so many football clubs are keen to make a mark.
Despite this, the adoption of TikTok has been limited in the football world. The below table shows how clubs have embraced, or not embraced, TikTok across the top 5 leagues, as ranked by UEFA.
It's clear that there hasn't yet been a rush to join the network, with clubs perhaps biding their time to learn more about the site and its future before making this commitment. That seems especially apparent in Italy's Serie A and France's Ligue 1. In terms of clubs with an official verified account, the Bundesliga leads the way with seven of its 18 top-division clubs having one, while LaLiga is posting the best numbers in terms of numbers of videos published by the clubs and the number of total followers.
LaLiga
Premier League
Serie A
Bundesliga
Ligue 1
Clubs on TikTok
7/20
6/20
3/20
7/18
3/20
Followers

(thousands)

2,985
1,256
704
1,178
273
Followers per club
149
63
35
65
14
Videos published
595
97
142
247
134
Videos per club
30
5
7
14
7
It's not too surprising that LaLiga should be leading the way since the league has actively worked with TikTok, agreeing partnerships. Before the start of the 2019/20 season, for example, the two parties worked together to create a challenge in which users could record themselves heading a virtual ball and performing keepy-uppies.
"Our collaboration with LaLiga is an excellent way to bring fans from the world of football to TikTok to share their more creative side and to demonstrate their connection with Spanish football," said Noel Nuez, TikTok's country manager for Spain, at the time.
Attendees at the 2019 World Football Summit in Madrid could also hear from Nuez as he spoke about TikTok at a panel titled 'Changing the Face of Sports Marketing: Engaging Strategies for a Better Fan Experience'. There, he discussed collaborations TikTok have organised with specific clubs, giving the example of a challenge conducted with FC Barcelona.
"Recently, we started to work as well with teams like FC Barcelona and with LaLiga to run their own challenges inside the app. As you know, challenges are the new internet phenomena. You'll have seen how viral they can become. We thought that this was a very cool way to engage with fans. With FC Barcelona, we launched the FC Barcelona challenge where we were basically asking the users to put a blue t-shirt on and a red t-shirt on and in the end they were showing up with the FC Barcelona shirt. They were making thousands of videos with this challenge."
These challenges have had a huge impact. Over 106 million views were generated by LaLiga's challenge, while FC Barcelona's produced 14 million views. Considering that over two and a half billion videos have been viewed with the hashtag #soccer – and almost double that for #football, although much of that is related to American football – it's clear that there is value for football clubs and organisations on this platform.
The fact that TikTok is also a way to reach younger generations makes it even more valuable. Globalwebindex has calculated that 41 percent of TikTok users are aged between 16 and 24, and this is one of the reasons FC Barcelona stated for getting involved. "The launch on TikTok is an important step to reach a younger audience with a content format that is consumed every day by millions of people of their mobile devices," Dídac Lee, the man in charge of the Catalan club's digital department, said at the time of their profile launch.
"The launch on TikTok is an important step to reach a younger audience with a content format that is consumed every day by millions of people of their mobile devices" – Dídac Lee, Board Member, FC Barcelona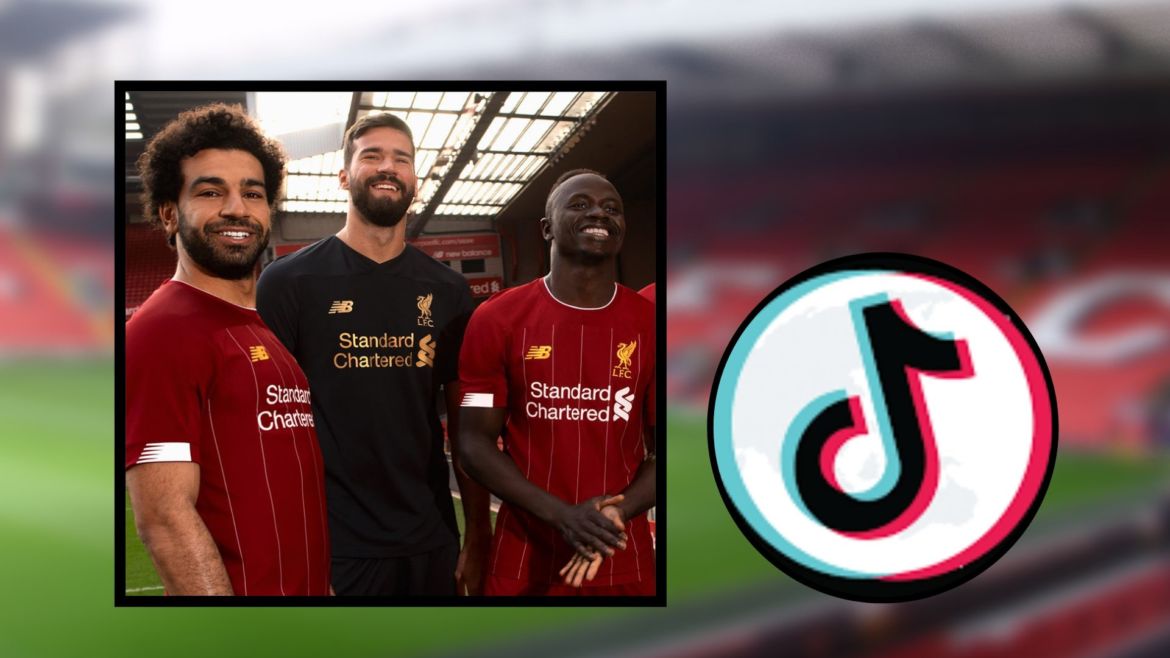 It's not just in Spain that there are success stories. Liverpool FC are, along with FC Barcelona, the only other club to have hit the one million followers mark and they got very creative with TikTok when they celebrated their Champions League triumph in June. Real Madrid, Inter Milan, Bayern Munich and Borussia Dortmund are all doing exciting things on the platform too.
Borussia Dortmund's case is a great one for understanding why the clubs that have joined TikTok have done so and for understanding why those that haven't might be holding off. As Benedikt Scholz, the head of international and commercial at the German club, told SportsPro: "In China, our agency there did a survey with our followers on Douyin. It showed us that followers of Borussia Dortmund in China are pretty young, because they have only started to follow Borussia Dortmund over the past eight to ten years. Therefore, we knew that TikTok would be the right platform in other regions, too, in order to show them another side of Dortmund, via a platform that many are already active on."
Liverpool FC are, along with FC Barcelona, the only other club to have hit the one million followers mark.
That last comment says a lot. Fans are already active on TikTok. They're just waiting for the clubs to join. One of the most high-profile clubs that doesn't yet have an official profile is Juventus, but when you look at some of the unofficial accounts ("about_juventus", "juventusfanpage", "juveclips") that are present, it's clear that there is interest in the Turin-based club on the platform. Even a more modest club like Norwich City has unofficial accounts ("ncfcnews", "norwhichcityfootball") dedicated to the clubs.
The fans are present on TikTok and they're waiting for their favourite clubs to join the party. The clock is ticking. TikTok…