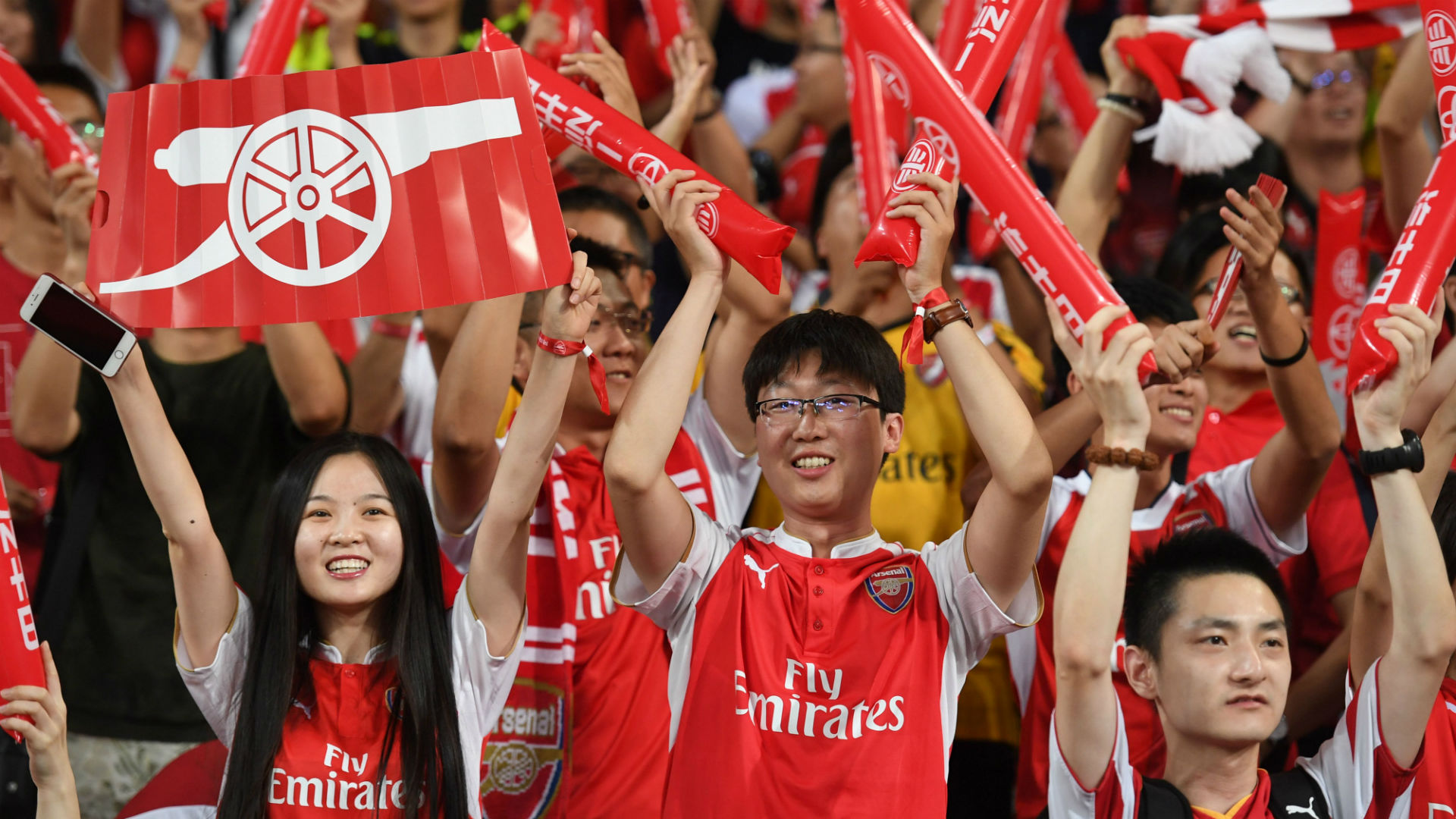 In this summer's narrow pre-season break, Ligue 1, Serie A and LaLiga all played their super cup matches in overseas territory. The French took their game to Guandong in China, the Italians went to Saudi Arabia and LaLiga played their super cup in Tanger. This was all about exporting their competitions to new territories and reaching out to potential new fans. A few days later, Spanish football broke new ground by announcing that La Liga would play a round of games in the US. Globalization has really taken hold of top level football. The elite band of clubs that sit at the top of the global game can no longer satisfied with a pre-eminent position in their own domestic market. This is understandable as in some countries, saturation point may already have been reached, and in many cases, clubs are playing week-in, week-out to capacity crowds. The fan experience now goes way beyond attending matches, but online audiences are equally, if not more, important.
Expanding franchises
Clubs like Paris Saint-Germain, Bayern Munich and Real Madrid, in order to build their fan base, have to go beyond traditional boundaries. And at the top of the list is Asia, a still relatively untapped market where the middle class is growing, urbanisation is taking place and the population is still very young. Furthermore, countries from Asia are gradually moving from emerging to mainstream markets. Simultaneously, as the economies of countries like South Korea, China, Indonesia and India continue to grow, their interest in football keeps pace and the focus of many fans is not the local league, but more glamorous leagues in England, Spain, Italy, Germany and France. Manchester United, for example, are the most popular digital club in China, followed by Real Madrid and then Bayern Munich. United have around 107 million followers in Asia's biggest economy. The Bundesliga is the most popular league in China, while Barcelona's Lionel Messi is the most popular player. Around 70% of Chinese football fans now follow more than one European team. Attend a game at Chelsea or Arsenal in London and the tourist element is clearly a growing segment of the crowd.
Impetus from Asia
The pursuit of online connectivity with fans in Asia is understandable. These economies are less hampered by legacy technical issues and mobile technology is second nature to most young Asians. This is driving clubs to push digital content to their global audiences, an area where fan engagement in the region is very high. Leagues and clubs now realize the importance of connecting with these Asian fanbases. The Bundesliga was the first to open an office in the region and PSG have recently inaugurated their presence in Singapore and are targeting China, South Korea, Japan and South-East Asia as areas to spread the PSG message. LaLiga has had an office in New Delhi since 2016.
Recognition of the growing importance and potential of the region Asia goes beyond clubs and leagues. Indeed, World Football Summit, in 2019, along with Retro Minds Network, will host a major event in Kuala Lumpur, Malaysia, the next 29th and 30th April. WFS has the full support of their Global Partner, La Liga in their first event outside of Spain. Asia is not necessarily seen as a hotbed of playing talent as yet, although Japanese and South Korean players, among others, are seen in the top leagues in Europe.
Sceptics might say that clubs like Tottenham and Manchester United have included players from the region in order to build their commercial visibility – certainly the inclusion of Son Heung-Min at Tottenham has raised interest in the London club in Asia. Conversely, when Takashi Inui of Japan was with Spain's Eibar, he was asked to fill a diplomatic role when a Spanish delegation visited his home country. But it is not just about building supporter bases in Asia. In an interconnected world, business is global and big clubs are not necessarily getting sponsored by home-based corporations. Just consider that Barcelona, Chelsea and Tottenham are all shirt-sponsored by Asian companies while Real Madrid, Manchester City, Arsenal and PSG are all backed by the Middle-East.
Pre-season tours to Asia by top clubs are not only money-making exercises, but they are all about increasing visibility and goodwill. In the post-financial crisis world, significant momentum has not come from "old" Europe, the global economy has largely relied on emerging markets like China and India to provide fresh impetus for growth. This is, arguably, one of the reasons why top clubs are now heavily reliant on wealth from these regions – football mirroring the broader environment.

Funding from Asia
Clubs now welcome investment and patronage from non-traditional sources such as Russia, Thailand and China. The latter is an interesting situation given the recent trend of Chinese investors selling down their stakes in European clubs. As the country's economy starts to slow, the government has encouraged a more prudent approach to spending big on football clubs – Aston Villa, AC Milan, Atletico Madrid and Slavia Prague have all seen their Chinese money move into retraction mode. But China is still focused on becoming a major football power and investment in Europe was part of that process.
The dynamic between China and top European football has been a two-way deal, both have seemingly benefitted from the other. China is only part of the equation, however. India is also experiencing growing interest in the game. LaLiga recently agreed with Facebook to screen 380 matches in India, Pakistan, Sri Lanka and other parts of Asia. The league is aiming to expand its franchise in the region, arguably at a time when it is entering a transition period post Cristiano Ronaldo. Nevertheless, Barca and Real's strong brands will undoubtedly build a new and geographically diverse fanbase for these clubs, with Asia at the forefront of expansion.
At some stage, Asian clubs will surely be able to compete with the top European names. With the balance of power slowly shifting in the global economy, it is not inconceivable that China will produce a club that can challenge the established giants of the game. This is the shape of things to come, but essentially, as Europe's leading clubs become global franchises in the corporate sense, Asia Pacific will be a major priority for the foreseeable future.
Neil Jensen is a freelance business and football writer based in the UK. His clients include major financial institutions, football business consultancies and various newspapers and magazines. He is also the editor of the popular website, Game of the People, rated one of the top 100 football sites in the world.