UEFA president Aleksander Čeferin is strongly opposed to the suggestion of Europe's top clubs creating a breakaway league, but recent reports suggest that plans are in the works. 
For several years, talk of a breakaway European Super League has rumbled on and it has done so largely in the background. However, there was a revelation from the New York Times earlier this month that Real Madrid president Florentino Pérez is reportedly pushing a proposal for a new structure to European football that would see two divisions made up of 20 elite clubs each compete continentally over a full season. UEFA president Aleksander Čeferin has, according to the New York Times, called this plans"insane", "selfish" and "egotistical".
But just how insane is it to believe that this could actually happen? The structure of European football is already set for the next few years, until 2024. The current cycle runs until 2021 and then, from 2021 to 2024, the structure is designed for the Champions League to remain the same, for the Europa League to be reduced from 48 clubs to 32 clubs and for a new third-tier continental competition, the UEFA Europa Conference, to run in parallel, with 32 clubs in the group stages. As such, the total number of clubs playing in the group stages of European competition will increase from 80 to 96.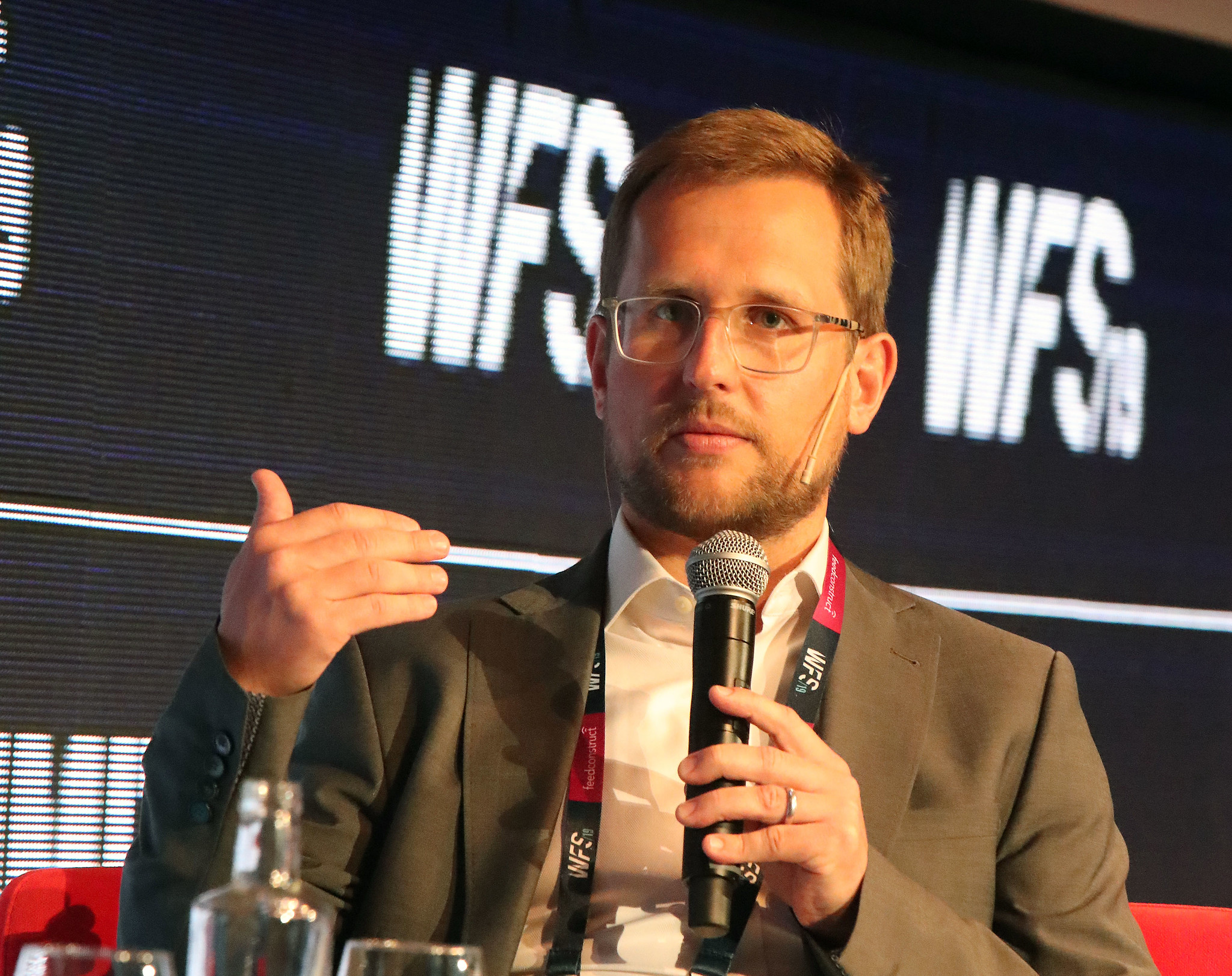 Although there are only 16 extra spots available. In a sporting sense, this is generally seen as a positive change and one that can keep the smaller clubs happy without altering the other competitions too much. "One of the biggest calls we have from across the membership is for more opportunities to participate in European competitions," explained Charlie Marshall, the Managing Director of the European Clubs Association (ECA), a body that represents the interests of teams who regularly compete in Europe, as he spoke at World Football Summit 2019. 
In a financial sense, though, this change isn't expected to make much of a difference at all. "Clubs say there is a risk that if the matches are not important enough then they cannot fill the stadiums or generate incomes," European Leagues Chairman Lars-Christer Olsson has said. "If we introduce a third competition where clubs are losing money, then it will be counterproductive." This is why there is still so much discussion about the post-2024 landscape. Financially, there is still a lot of room to make more money. More importantly, there is still room for the bigger clubs to make more of the money. 
As Charlie Marshall explained at WFS19: "The philosophy and principles of the distribution of the income from UEFA competitions is deliberately designed to be a very equitable model of distributing income across Europe. If you think about Europe as the big economies – the top five, and then the other 50 that make up Europe – the distribution of UEFA income is generally 60% that goes to the big five and 40% goes to the others. That 40% that goes to the 50 nations is double what those nations pay in terms of access to rights for the competitions. So, you can start to see the dynamics of a sort of subsidy model."
It's clear, then, that the bigger clubs want to retain a greater percentage of the pie. This is already happening, as the UEFA club licensing benchmarking report of 2019 revealed that the top dozen global clubs' share of European sponsor and commercial revenues rose from 22% to 39% over the past decade. But, these clubs seem to want even more of the European income for themselves as they feel they're the ones bringing it in. 
Often, the largest stakeholders get what they want. Yet, there is strong opposition from UEFA and the national leagues, including the Premier League and LaLiga, two of the largest and most influential competitions in the world. As European Leagues explained in a statement released in November of 2018: "European Leagues has consistently voiced its strong opposition to the creation of any 'closed and franchised style' Super League. The Leagues supports the European sports model based on a pyramid structure where the mechanisms of promotion and relegation and the sporting merits of clubs are at the core of any competition. Domestic football is at the heart of the game throughout Europe for all football stakeholders."
Didier Quillot, the chief executive of France's Ligue de Football Professionnel, went in to further detail on this as he spoke at a talk titled 'The Future of Professional Club Football' during WFS19: "We have in Europe a unique pyramidal system, with amateur football in each nation, professional football with domestic leagues and European competition, with UEFA operating that as the governing body. What we want as a number one target is to maintain this unique pyramidal system, to maintain the complementarity between domestic and European competition and to protect the domestic leagues."
Can this be achieved? Quillot believes it can be. "As we are talking about post-2024, there is no emergency and we have time," he said. This kind of call for dialogue and compromise has been heard by several experts on the matter in recent months, experts such as former Spanish FA president Ángel María Villar. "There has to be dialogue between everyone," he said at World Football Summit 2019. "There's a need to understand those who think differently to you."
There is still time for negotiation, but the clock is ticking. Sooner or later, the conflicting ideas will come to a head and it looks like it'll be one immovable object vs one unstoppable force, as powerful clubs take on the top leagues. At the end of the day, somebody will get what they want. So, is it "insane" to think a Super League could come about? It'd be crazy to think it's impossible.