World Football Summit speaks exclusively with Jean-Baptiste Alliot about how technology is changing sport as we know it. This interview features as part of the latest edition of WFS Digest, our new insider's guide to the latest and most relevant thoughts and practises from within the football industry. You can subscribe to WFS Digest HERE.
Jean-Baptiste Alliot is Chief Strategy Officer at LaSource, a B2B agency based in Paris and focused on sport and technology. He has worked for over a decade in several programs and innovation strategies with UEFA, which finally led to the creation of the UEFA Innovation Hub. In a moment of almost mind-boggling global disruption, he helps sports organisations to define and implement their innovation strategy, supporting them in achieving their strategic objectives. Jean-Baptiste spoke with WFS Digest last week from his office in the French capital.
"The disruption in technology consumption has changed the monopoly position of sports organisations"
World Football Summit: Everybody has been talking about innovation in the last decade. Now that we have the opportunity of speaking with a true expert, what does it really mean for the football industry right now?
Jean-Baptiste Alliot: Yes, "innovation" has become a buzzword. Like "NFTs" or "metaverse" right now. When we created the UEFA Innovation Hub, I defined innovation as the process of making sure you remain relevant. It's not only about the digital world and start-ups; they're part of the equation, of course, but it's way bigger. Innovation can be seen as a commodity that's helping you to reach strategic goals. An enabler if you want, just like data. Data on its own doesn't give you anything, you need to structure, contextualise, analyse it. This process allows you to turn data into insights. The same happens with innovation. It's a journey, a process. How to operate with agility and flexibility to remain relevant as an organisation, in sports or in any other industry. Everything is moving so fast; consumer behaviour, the adoption of new technologies, the digital revolution. We're at the beginning of the fourth industrial revolution, and for organisations that are born in another economy, another century, another timeframe – they must continuously adapt to remain relevant.
WFS: Is this moment the most transformative in the industry in the last 50 years, or would that be an exaggeration?
Alliot: That's partly right, partly wrong. It's clearly an acceleration of existing trends from the past years, and the pandemic has played a massive role in this. But I'd say it's not only sports and the entertainment industry. It happened with the economy and society at large in 1997, with the rise of the Internet and, in 2007, with the appearance of the iPhone. Today, we're arriving to maturity of change, which is similar to the arrival of the web and to the introduction of new products and technology which completely changed the way we do things. We're at the starting point of this journey, and this is why we need to think about a long-term plan, about the next decade or the next 15 years at least.
The rise of the connected fan, the disruption we're seeing in technology adoption and consumption patterns, has changed completely the monopoly position of sports organisations. They still have great appeal and remain very important, with huge potential. Everybody loves sports, it's a school of life for young people, good for your health, etc. But, ultimately, the fast growth of other forms of entertainment and other forms of practising activities – which did not exist in the past – are appealing to certain new audiences. Before it was linear TV, mainly football oriented, and you would sit in your couch and watch it. To a certain extent, football and sport were in a monopoly position. Now that is less true; the allegiance of younger generations – and even older ones – has been reshaped by the rise of new offerings and new services that are more personalised, engaging and immersive.
WFS: You seem to describe a very similar process to the disruption in media, where platforms like Twitch are increasingly turning some forms of journalism irrelevant. Do you agree with this comparison?
Alliot: The same is happening in media, indeed. Many journalists have to work almost for free to get people to access their newspaper, as in the end they survive by monetising the data they collect. That's today's model. And that's why I refer to the fourth industrial revolution; the digital revolution – 5G, AI, blockchain – which is shaping the society of tomorrow. I'm not saying it's good or bad, I'm just saying it's happening. There's a migration and a digital transformation accelerated by the pandemic, and any industry must understand these new realities and leverage the opportunities that are coming along. Today, sports organisations have all their cards in hand and the capabilities to remain number one. However, this is no longer a given as it could be over the last decades and, as such, they should not take it for granted and best prepare for this.
WFS: In this context of abrupt changes, what should clubs do to remain relevant in 2030?

Alliot: This is where it gets tricky. I don't think one club or league will have by itself a full plan for that to happen. And no-one can really make it by itself as well. The industry maybe needs to come a bit more together, with professional sports helping the federations when it comes to increasing amateur sport and grassroots participation. Some sports organisations may want to maximise revenues and opportunities, make business-driven decisions only, but you should not focus only on that in the short term. You also need to make sure you think a little bit more holistically; about how to create the next generation of fans by reinvesting money into grassroots, into new forms of play, etc. I think clubs must appeal to grassroots and amateur levels to engage wider audiences. And for that you can leverage the athletes themselves, who are brands on their own and speak to new audiences with new forms of content, keeping these relationships alive. But for all of this, you need to invest in the proper foundations of your organisation, and it comes back to what matters today around certain skills in the technology and digital space, alongside the right infrastructure and partners.
If you're a club today, I think you have to make sure your product is relevant for younger generations, building foundations and understanding off-pitch activities to allow you to make the right decisions, using an omnichannel strategy and planning long-term. In 2030, you will need to have a space, a virtual environment, where people can log in and experience what you represent and do. People will have a blurred line between physical reality, the real world, and the digital world. It will be like the disruption of the iPhone. Nobody had a smartphone 15 years ago. Tomorrow it will be through augmented reality glasses, with which you will log into different worlds. And for sports, you have to think how my IP, my image, my brand, my values will be leading in this virtual environment and what people will experience, see and live there. No-one can really imagine what will happen in 2030, but, as a club, you must make sure that you can adapt your product or create new ones to keep your relationship with fans. For me, the very first steps might be to have the appropriate capacity internally to properly collect, analyse and make use of the data.
Take Disney, for instance, which serves as an illustration of an almost perfect business model in the entertainment space. They have characters, they create stories and love around them to then monetise that love for those characters and stories. That's what you have to do as a sport organisation. Ultimately, you have the players, the matches, the competition, the wins, the losses. You create love and passion around that and, ultimately, at the end you will start monetising it. At some point you will need to reinvest in that passion, that love, because fans are at the core, and I think it's been taken for granted to a certain extent.
????️ "Innovation is all about process and it has to come at the right time at the right moment. It's important that we have the right resources and can we test the product thoroughly enough."

– @JBAlliot (@UEFA)#WFSLive pic.twitter.com/n2giQ6FO56

— World Football Summit (@WFSummit) November 25, 2020
WFS: The evolution you describe resembles the Matrix to a certain extent, doesn't it?
Alliot: Yeah, it's the Matrix. This is what I see as a trend. Let's take another example within the car industry, a brand like Audi or BMW. You will not go to a website or a concessionaire in the future; you will log in with your glasses, enter the BMW world, choose a car, feel like you are driving it, choose the colour, everything, potentially chat with the community living in this space and then, in two or three clicks, or with eye blinking or whatever, you will buy the car. This is how you may be experiencing it in the future. And if we adapt this to a club: meeting players virtually, entering a new world and giving access to certain areas of the club campus, blurring borders between reality and virtual. I just think this is where the world is going.
WFS: Football clubs have tried to professionalise themselves to a new level in the last 5-10 years. However, they face unexpected challenges: while probably some of them have never been able to really benefit from new digital tools and services, they are now forced to take an even greater leap. Do they have the adequate resources for it?
Alliot: Clubs depend on the GAFAs. At the end of the day, it's Google and Facebook who know better the fan, who can collect and leverage the data. It's not sports organisations that have their own platform or relationship with the fan. Some organisations have managed to monetise social media because they have players or clubs showcasing content with sponsors behind them. It wouldn't be fair to state that there's no financial income out of it.  But most of the value has been acquired by tech giants. And it's happening in other industries as well.
I would say only a minority of clubs today have the right organisation, mindset and culture to really leverage these new opportunities. When we do an innovation strategy, we audit and analyse an organisation. From the top-of-mind vision to the business processes and middle management, you look at the innovation capabilities – finance, processes, human resources, skills, etc. – and most of the time, the maturity matrix is low. People don't have the skills, the overall organisation lacks strategic vision, and they don't invest enough time to develop it. There are plenty of reasons why it's not working for sports organisations. They were born in another era, and now they're facing the risk of becoming outdated and disrupted; they need to change, evolve, and they are not ready from a governance perspective to move really fast. They need to rely on third parties to do so, which can be a challenge and a major risk.
Regarding the required skills, there are some data analysts in clubs, some strategy officers, but compared to other industries they aren't enough, and in general, the vast majority of sports organisations don't have the financial means to invest at the same pace, or the willingness to do so. If we look at it from a very extreme perspective, without referring to data/technology skills with high demand and shortage on the market, who is hiring today Chief Metaverse Officers? Nike, Adidas, Sky, Disney. Huge companies are pouring money and already acquiring the skills and people that allow for failure and innovation processes to happen. And in three to four years' time, they will be way ahead. I like to talk about innovation or data debt. The debt keeps increasing and widening if you don't act on it, and clubs need to invest in order to capture the rest. From the decision-makers to the middle management, finding alignment, right processes and the right people is a medium-long term perspective for transformation; this doesn't happen overnight.
Very few football clubs have a fully comprehensive vision, with a dedicated corporate strategy, aligning both on-pitch and off-pitch initiatives, with the right people and mindset, across different territories. These are very rare, but you can also see some tier two or less renowned clubs boxing above their weight and being quite strong in specific domains like sports performance.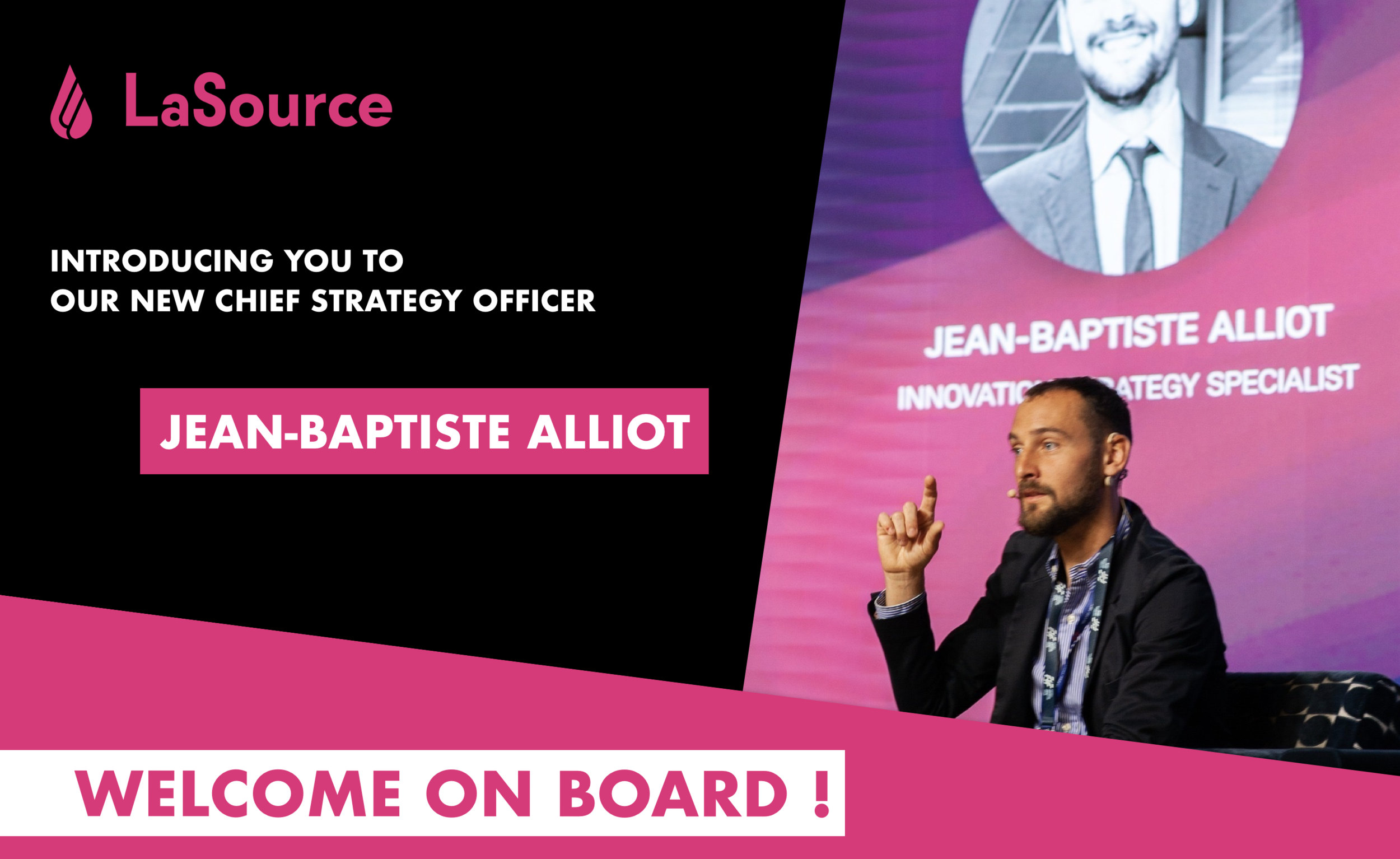 WFS: What kind of strategic partnerships is more necessary in this specific moment for clubs with less financial capacity? How do you help them in that regard?
Alliot: What we do is a mix between sourcing or finding the right technology for specific business needs, monetisation, engagement, etc. We monitor the startup ecosystem to see what kind of technologies could add value, and we put together a strategy for a club to enter into the metaverse, start an NFT collection… You don't need to rush, you need to have a proper plan. Twenty or 30 years ago, nobody would have remembered what you have said or done. Now, with blockchain, there will be a track record of everything you put out there and as such you need to be confident this will still be okay in the coming years, and that it will not damage your brand and IP.
As an organisation or an individual, you must consider everything you put out there and be confident about it for the next five or 10 years. This is what builds your brand, and your brand into new digital universes. It's not about running for some short-term financial income. How do you put together a game plan which fits with the organisation? You must understand where you are from a skill perspective, understand your goals, culture, processes, people, timeframe, for a cycle of five to 10 years.
Anyway, sports organisations should not look at one specific type of partner. They can use digital platforms to enhance community, partner with others to build their CRM and data strategy and work with start-ups to try developing new concepts and/or leveraging new ideas that will bring new revenue streams.
WFS: Are clubs facing a huge change in terms of the professional profiles they will require during the next decade?
Alliot: AI and machine learning are increasing so quickly, it will have a huge impact over the next 10 years. Top organisations are already seeing that 60% of their accountant's job will be done by a machine and that they will change significantly. We must think about how to remain relevant and have an impact from an organisational standpoint: what are the jobs that will be the most impacted by these technologies? Clubs must invest and train their staff, so they can become more than an accountant, helping the club in terms of financial strategy or even something different. As a CEO of an organisation, how do I plan for this kind of new role, reallocating resources and pushing them into this new world instead of firing people and saving costs?
These organisations and properties also all have a social responsibility. How can they do it for the better? How do they train people to make sure they remain relevant and have a role to play in this future? This implies a huge transformation from a skill standpoint. If we come back to the metaverse and the blockchain technology, very few people understand it currently. Organisations are paying a lot of money to a few individuals because of supply and demand. They must take this into account for their future. I'm not saying that it should be Chief Metaverse Officer, but you cannot have only one or two people managing these topics.
This interview features as part of the latest edition of WFS Digest, our new insider's guide to the latest and most relevant thoughts and practises from within the football industry. You can subscribe to WFS Digest HERE.