By David Guardo (translated by Euan McTear)
"The traditional sports industry should not view Esports as a threat, it's about how to work together to explore new opportunities." This was the message from Kenneth Fok, the President of the Asian Electronic Sports Federation (AESF), as he spoke at the 2019 World Football Summit in Madrid.
Fok was part of a panel titled 'The Rise of a New Age: Opportunities for Football and Esports' and the debate focussed on the challenges and openings that lie ahead for both the traditional football industry and the Esports world in an ever-changing marketplace.
As something that could be described as disruptive innovation, the technology behind the Esports boom is changing traditional industries and creating new ones, as well as leading to the development of new professions and new consumption habits and behaviours. It's not slowing down, as it has been predicted by a 2018 Goldman Sachs Esports Report that the Esports audience will reach 300 monthly viewers by 2022.
So what of traditional sports' place in this field? Will traditional football lose ground as this new age industry grows to a colossal size? Or will they have to coexist and work together?
The first issue for Esports to tackle in order to follow the lead of traditional sports is to establish some order. "Esports is very diverse and it's actually very new, with no rules and regulations," explained Fok, whose background is in the traditional sports world as he previously worked with the Olympic Committee of Hong Kong. "I wouldn't say is the governing body because we don't really govern anyone. In Esports, the development has been quick, but it's still in an initial stage. So the ecosystem is not really complete."
In the view of Alexander Udalyi, the CEO of Esports Global Solutions, there is a pressing need to establish such regulations in the world of Esports. "The roadblocks might be related to the lack of regulation in most of the regions," he said on the same panel at WFS19. Meanwhile, Jonas Lygaard of video game developer and publisher Konami spoke of the issues with the speed with which the industry is growing. "It's changing so fast right now so you can make a decision one year and you implement it and then you see and learn from the things you've done and maybe you have to change the concept and tweak it in a certain way to make it better," he told the World Football Summit audience.
With there being constant evolution, this could be an advantageous time to strike alliances and collaborations. Football is globally powerful enough to interact with audiences around the world and it has the potential to position brands in the market. As such, a key development has been for those in the traditional football industry to dip their toes into the Esports realm and to build win-win relationships.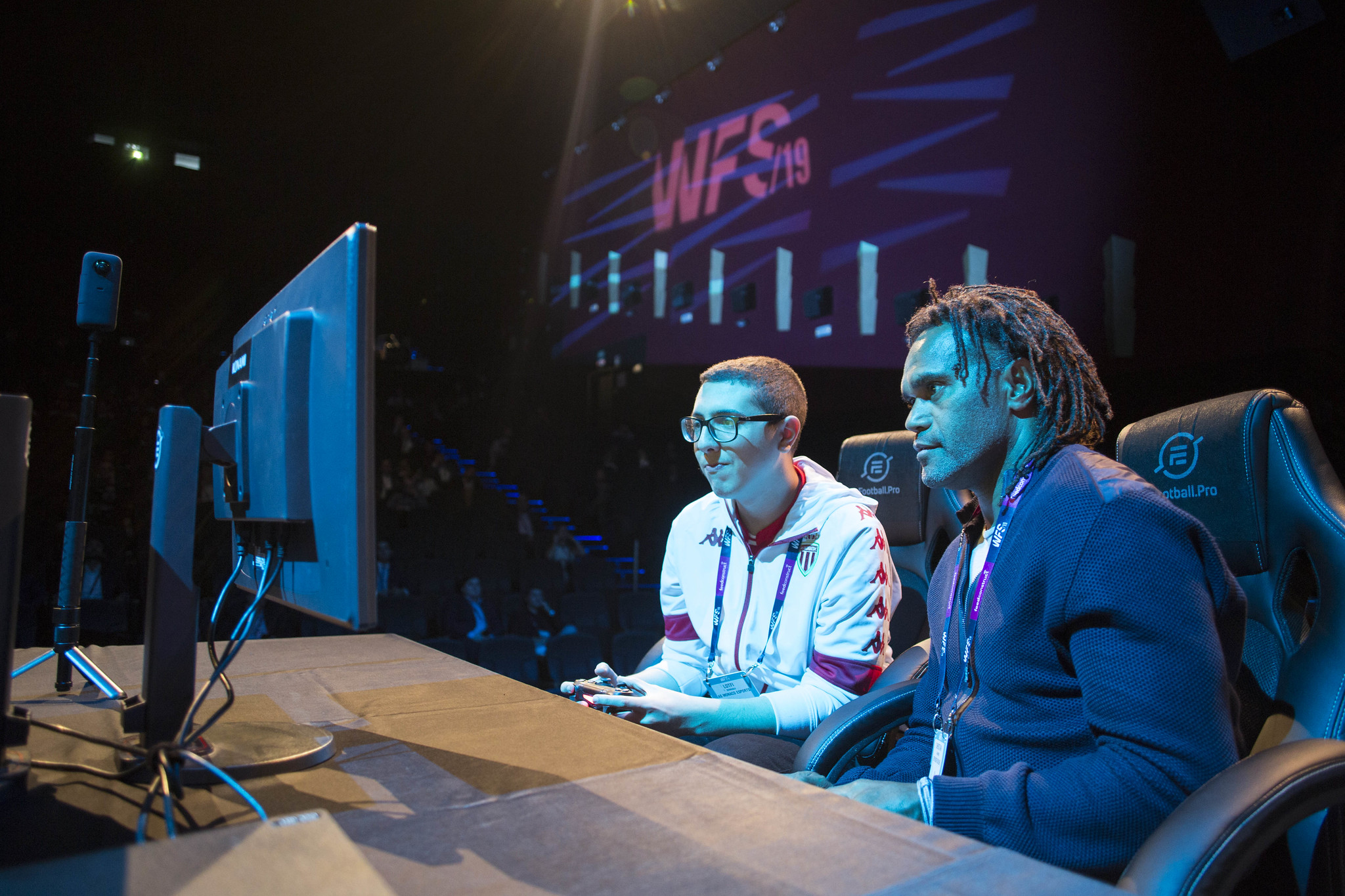 "The traditional sports industry should not view Esports as a threat, it's about how to work together to explore new opportunities", Keneth Fok – President of the AESF
Clubs around the world now have Esports teams on their books, with some of the most high-profile examples being those of Beşiktaş, FC Köln, Valencia CF and FC Barcelona. As Fok pointed out during the WFS19, the International Olympic Committee has even been discussing Esports and that it could be considered a sporting activity.
There is an exciting, if not uncertain, future for this field, but one thing is obvious and that's the rapid growth. There's clearly a need to find common regulations and to unify criteria in order to make it easier to organise and structure national and international competitions. Doing so would surely improve the image of Esports as well and it might remove some of the scepticism that comes from older generations.
The main players in the traditional sports industry can be part of this process and can work together, reaching new audiences and diversifying their revenue sources. The future remains a mystery and new developments like 5G bring up further question marks, but also potentially more opportunities if it positively affects consumption, uses and habits of future generations.
As Fok stated during WFS19, a point echoed from his appearance earlier in the year at the 2019 World Football Summit Asia conference, he welcomes the cooperation of the various players in the football industry and he praised the steps taken already in Spain. "I believe that for any sport to grow there must be a strong support system," he said. "This is something that we have to do."