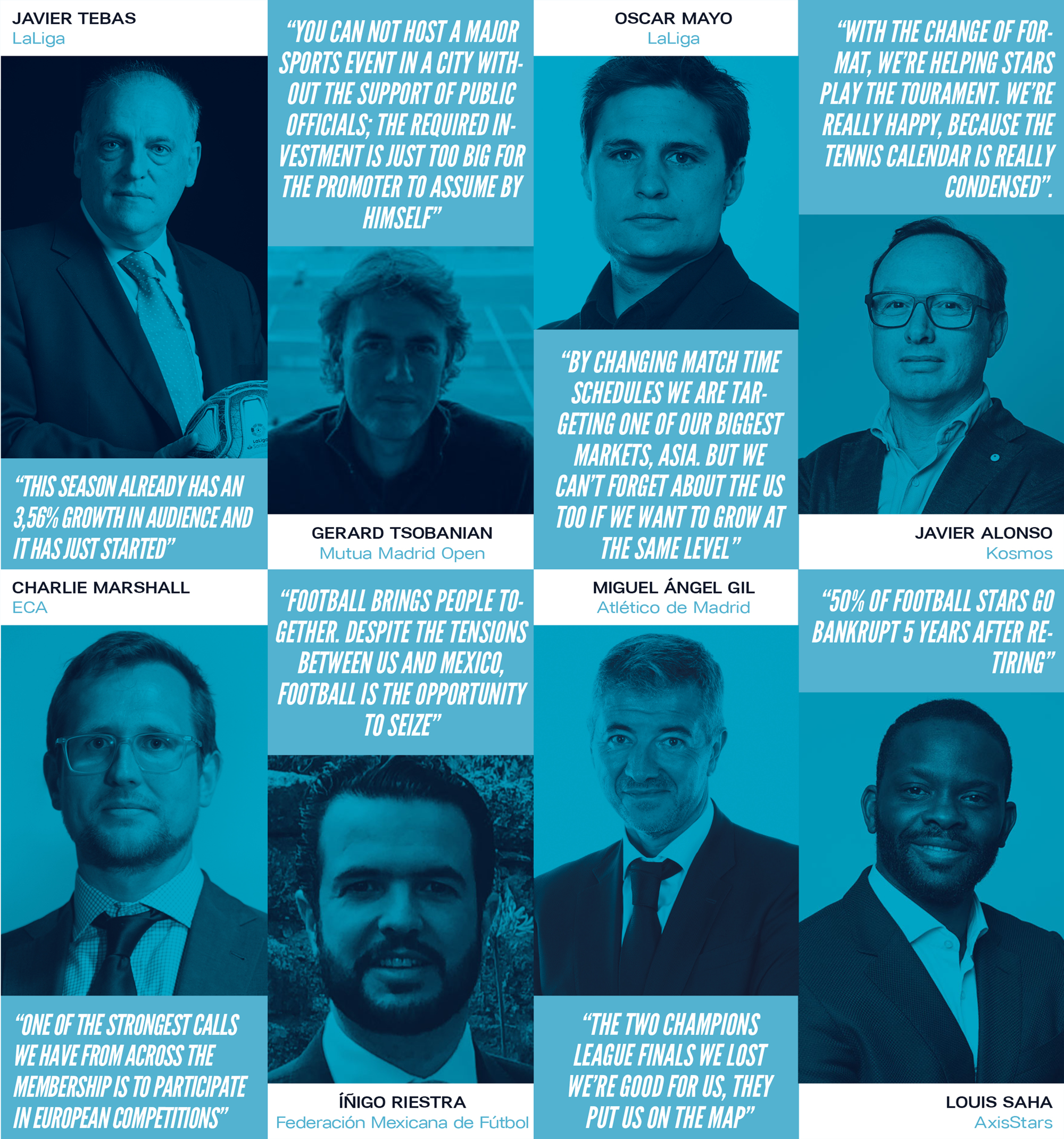 The fourth edition of World Football Summit once again turned Madrid into the capital city of the football industry and confirmed WFS as an international reference for the global football business. The event brought together over 150 speakers and 2,000 attendees from more than 100 different countries, making it the biggest to the date. More than 200 journalists from all over the world covered the 50+ panels, key notes and conferences.
The industry's hottest topics, such as the plans to transform European competitions, the new media and broadcasting landscape created by the emerging new technologies, the challenge of digital transformation and internationalization, the growth of football in North America, the blooming of the women's game or the latest strategies to increase fan engagement through digital tools we're discussed by some of the industry's leading decision-makers.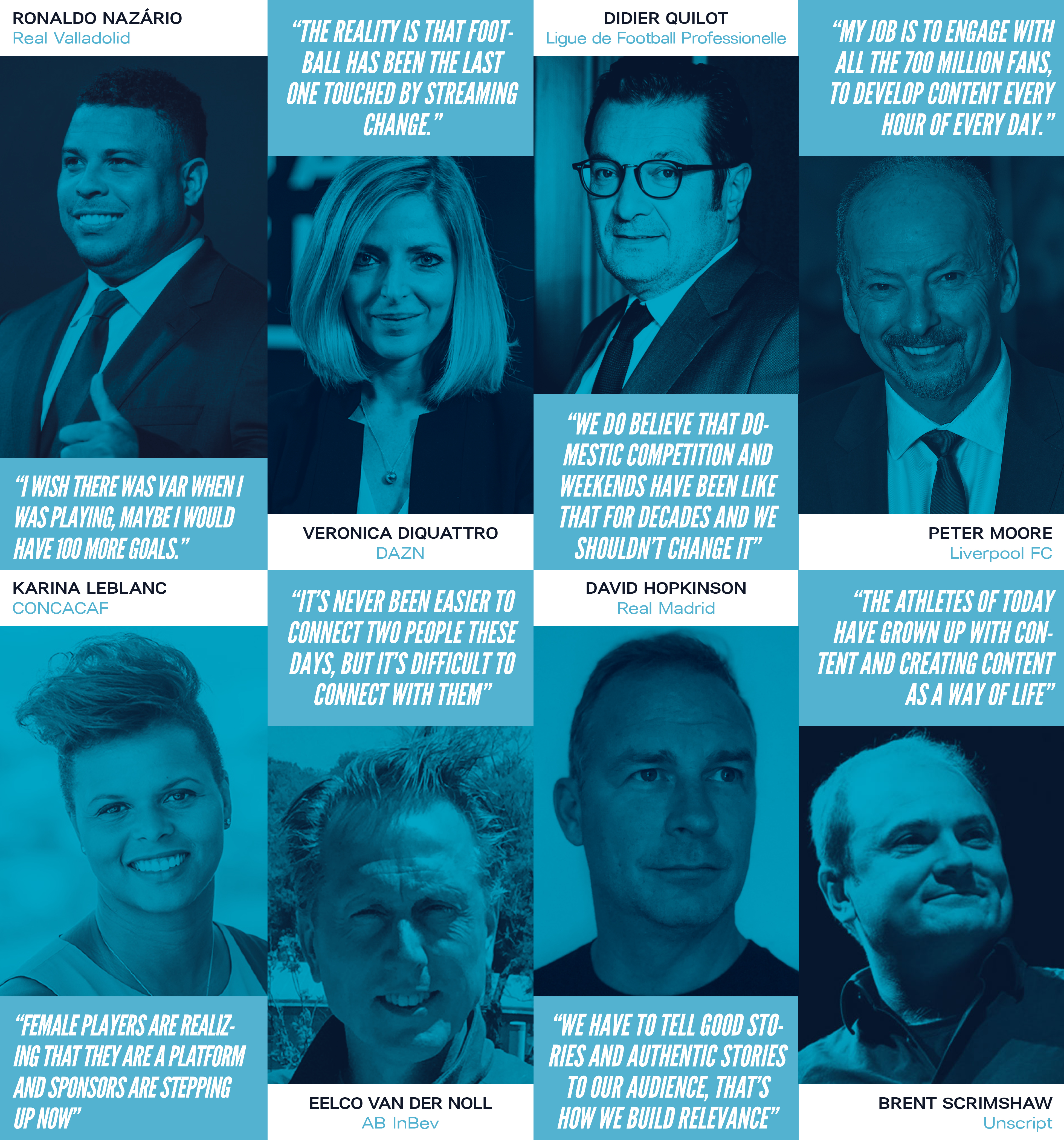 Teatro Goya's Main Stage was packed to hear from leaders such as Peter Moore, CEO of Liverpool; Miguel Ángel Gil Marín, CEO of Atlético de Madrid; Ronaldo Nazario, president of Real Valladolid; or Javier Tebas, President of LaLiga; Charlie Marshall, Managing Director for ECA, some of the staring names in our lineup. But many other panels sparked interest among the attendees resulting in very interesting debates.
Both speakers and attendees agreed that the game and the industry are experiencing a crucial moment, very challenging in many aspects but at the same time full of opportunities if all the stakeholders work jointly in the same direction.
Once again WFS is happy and proud to provide a platform for all the stakeholders to come together for the sake of the industry and is already working to put up an even bigger event next year. Meanwhile, we are getting ready to land in Durban (South Africa) for the first edition of WFS Africa, with which we aim to contribute to the growth of football in a content bursting with talent and opportunities.