"I value this event as excellent for people who work in football"
Fatma Samoura – Secretary Geneal, FIFA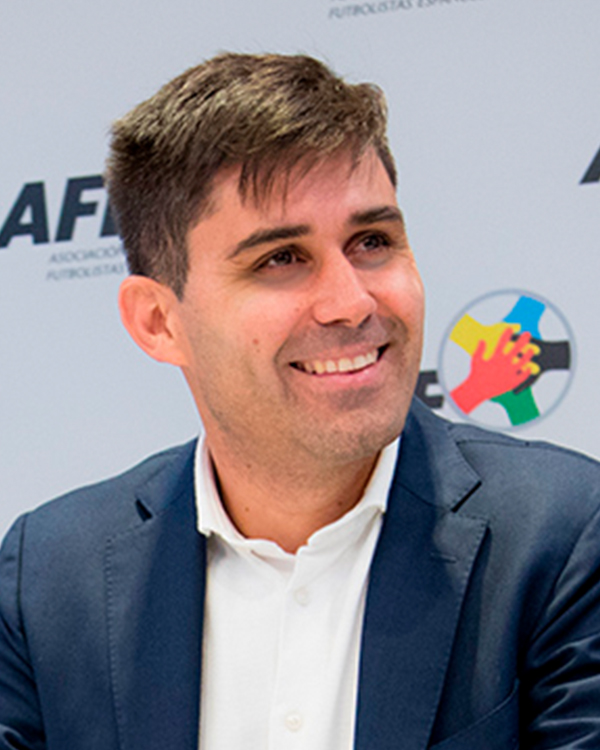 David Aganzo
President – AFE
David Aganzo is a Spanish former footballer who played as a striker. He began his career in the youth ranks at Real Madrid, and was handed his first team debut at 18 by Vicente del Bosque. In his career of over 15 years as a professional he played in twelve teams in the Spanish League, including Rayo Vallecano, Espanyol, Levante, Deportivo Alavés and Racing de Santander. He also played in Greece, for Aris Salonica, and in Israel, for Beitar Jerusalem.
His resume includes a Champions League, won with Real Madrid in 2000, and an U-20 World Cup, held in Nigeria in 1999, won with the Spanish National Team.
David Aganzo joined the board of directors of the Association of Spanish Footballers (AFE) in 2016, serving as deputy director of the sports department. He has been the president of AFE since November 2017.
Main Stage Speaker
David Molina
Vice President, Consumer Marketing & Sponsorships for Europe – Mastercard.
He is the person in charge of the biggest global sponsorship deal the multinational of payments has on its current portfolio: UEFA Champions League, where Mastercard is the most senior sponsor with 25 years heritage linked to this competition. However David is responsible for many other sponsorships at Europe level touching all consumer passions: sports, music, entertainment, film, etc.
Working for Mastercard in the last 10 years, he has held different management positions in Marketing Europe… from being the Marketing Director for Spain & Portugal, to managing in up to different 17 European countries. So he has a solid marketing and business experience which is the core element of his current sponsorship responsibilities: put sponsorships in the center of the marketing strategy and get a maximum leverage of the deal he is responsible for as part of business plans.
His role integrates Sponsorships function into the overall Marketing to Consumer strategy at Mastercard, creating an unified function which leads Advertising, Brand, Media, Social & Digital Marketing and Sponsorships.
Before Mastercard, David has worked in different companies always linked to financial services and payments: American Express, Iberia Cards, and Lloyds TSB Bank to name a few.
He has a degree on Advertising and Public Relations, and Masters Degree in Professional Marketing and Communications.
Main Stage Speaker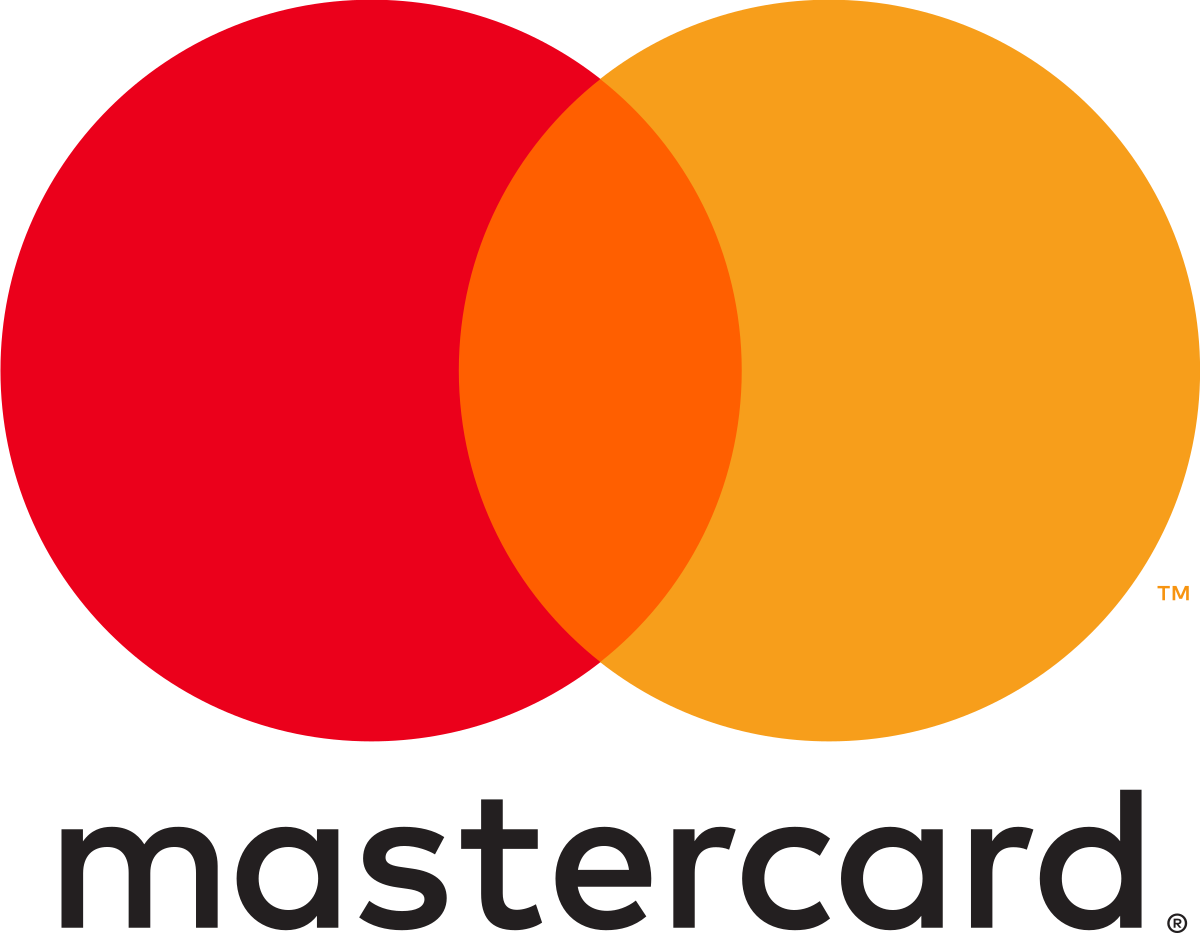 Sam Caucci
Founder and CEO – 1HUDDLE
Sam Caucci has managed and coached sales and leadership teams for publicly held, private sector and franchised companies across the globe.
Sam founded 1HUDDLE a workforce training platform using game technology to help organizations better prepare their people for work. With clients across the globe, 1HUDDLE has impacted people across organizations in a wide array of sectors, with clients including Loews Hotels, ESPN, Audible (an Amazon Company), Madison Square Garden and FASTSIGNS. Applying an innovative approach to preparing people for the workforce, Sam oversaw the creation of the training game platform, the first game-based platform that transforms the way organizations onboard, train & develop their team members.
Before 1HUDDLE, Sam was the National Director of Franchise Sales & Marketing for the Parisi Speed School where he directed the sales training program for 83 locations. He was previously in a leadership role with Life Time Fitness, serving as Director of Sales and spearheading the grand opening and overall management of the company's expansion into the NJ/NYC market. Prior to joining Life Time Fitness, Sam was General Manager for Perfect Competition Athletic Development, a sports performance training center nationally recognized for its preparation of elite athletes from across the NFL, MLB, NBA, NHL and MLS. While at Perfect Competition, Sam managed sales, sponsorship, and negotiation for the team responsible for the training and development of over 2,500 elite professional athletes.
Sam is proud to have been a part of the sales and service training of thousands of workers. He is the author of the #1 Amazon Bestseller, Not Our Job: How College has Destroyed a Generation of Workers and How to Fix it, and has been featured on Fox News, Fox Business, CNN, CNBC, The Huffington Post, ESPN, The Wall Street Journal, Forbes, and Bloomberg.
Main Stage Speaker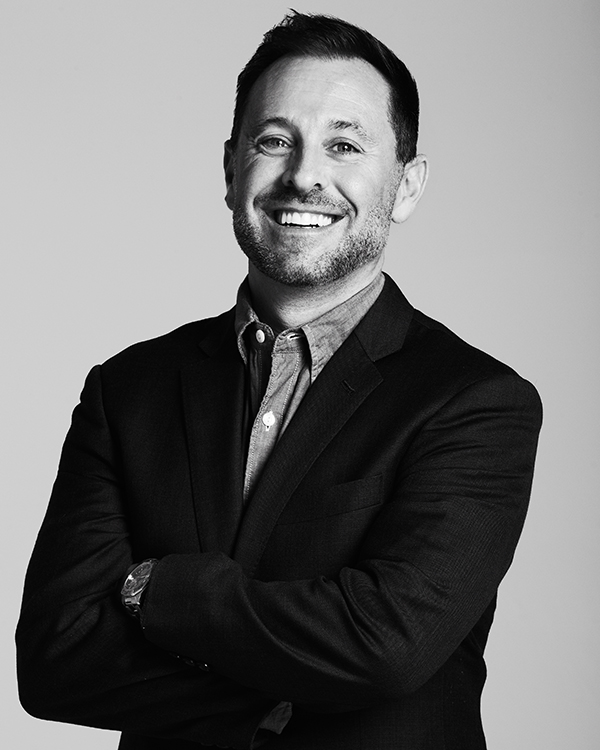 Craig Howe
CEO and Founder – Rebel Ventures
When he's able to untether from work and technology Rebel Ventures' CEO and Founder Craig Howe can be found biking, snowboarding, and exploring the outdoors with his wife and two daughters. When in the office, using his two decades of experience helping iconic sports brands such as Real Madrid, the NBA, Golden State Warriors, Chicago Bulls,  Boston Red Sox,  Wimbledon, , Liverpool FC. Craig leverages his knowledge of digital strategy and revenue generation to help sports organizations optimize their performance and revenue potential at the intersection of digital and technology.
Craig has led Rebel Ventures to become the preeminent global sports digital strategy firm with offices in Los Angeles, New York, and Madrid servicing over 35 leading sports organizations, media companies, and brands around the globe.  Rebel Ventures is fiercely dedicated to helping their clients transform digital from a cost center to a revenue center, establishing digital as a strong business unit within any sports organization.
Craig's route into digital leadership stemmed from his role as a global marketing executive for Electronic Arts and Universal Interactive. He founded Rocket XL, one of the first social media agencies in 2002 which was later sold to V7 International in 2008.  In 2014 Craig joined SnappyTV as a Growth Strategist.  The company was sold to Twitter and now serves as Twitter's Amplify video technology.
Craig has a BA in Business from the University of Colorado, and participated in an adjunct MBA classes at Stanford while working at Electronic Arts. He has also written for Wired, Huffington Post, AdAge, and Bleacher Report. 
Main Stage Speaker

VICE PRESIDENT OF BUSINESS DEVELOPMENT – ELEVATE SPORTS VENTURES
Shawn Doss, Vice President of Business Development for Elevate Sports Ventures, is responsible for managing all aspects of new business acquisition and ensuring successful completion of all Elevate projects. Doss has over 11 years of experience in the sports and entertainment industry working nationally and internationally in football, soccer, basketball, baseball, hockey, and arena and stadium management. 
Prior to joining Elevate Sports Ventures Doss was a consultant for Legends Hospitality Management, overseeing the sales and marketing of Atlético de Madrid's state of the art Wanda Metropolitano stadium. Previously, he served as Vice President of Ticket Sales & Service with the New Jersey Devils and Prudential Center. In New Jersey, he was one of the lead architects of the industry changing flex membership program that has revolutionized the way teams sell sports tickets. Doss began his management career at the Atlanta Hawks and Philips Arena helping the Atlanta Hawks and Thrashers achieve record breaking new sales and renewal campaigns. Shawn began his career in ticket sales for the Phoenix Coyotes, quickly distinguishing himself by consistently finishing as the organization's top sales person year after year. 
Doss, spent his childhood in Regina, Saskatchewan, Canada. He earned his Bachelor of Science in Finance from Penn State University and graduated with honors with a Master's in Business Administration from Columbia University. Doss resides in Saratoga, California with his wife Jacqueline and two kids, Naulakha and Luciano. Doss dedicates much of his free time to charitable work, formerly serving as a board member of the Covenant House and presently on the board of the Child Leukemia and Lymphoma Foundation. 
Main Stage Speaker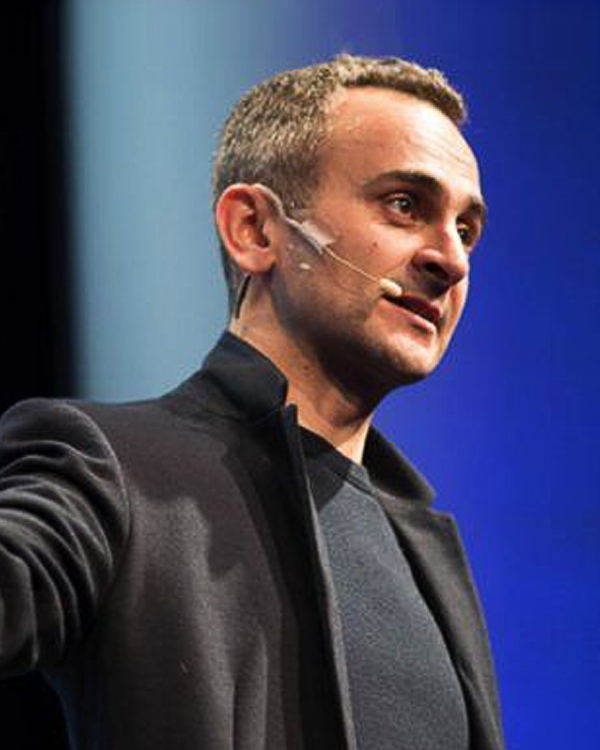 Mounir Zok
Co-Founder and Managing Director of N3XT Sports Inc.
Born and raised in Beirut, Mounir is a world citizen who is passionate about sports, technology, entrepreneurship, and innovation. He has 15+ years experience in various positions in the sports industry, the latest of which was Director of Technology and Innovation at the US Olympic Committee.
He recently moved from the Silicon Valley to Barcelona, and is the co-founder and Managing Director of N3XT Sports Inc.
Main Stage Speaker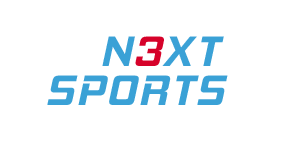 Rayde Luis Báez
Managing

 

Director

 – WWP
Born and raised in Dominican Republic, and relocated to Barcelona a decade ago. 
Has been trained as an Economist, with specific post-graduate education in Banking & Finance both in the Dominican Republic and Europe, but have always lived sports passionately and through a very personal bond –specially basketball and baseball!-. 
Previous to his current role as Managing Director at the WWP Group's Iberian operations, he oversaw the strategic steering and business of Euroleague's digital output and content marketing initiatives, international business development in the Southern European and Americas regions, as well as the day to day relationships with Euroleague's top partners, including Turkish Airlines, bwin, adidas, 2K Sports, Spalding, Efes Pilsener, Intersport, New Era Cap, VTB Arena and Upper Deck, in a joint creative effort that continuously delivered return on investment. 
Previously to his role at Euroleague Basketball, held senior audit and financial advisory roles at KPMG Dominican Republic and KPMG Barcelona, and developed a private sports consultancy project called Lead My Team. 
Main Stage Speaker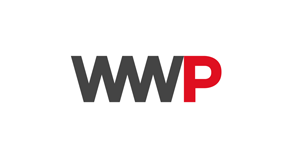 JUAN MATA
Manchester United Football Player and Co-Founder of Common Goal
Juan is a professional footballer currently playing for Manchester United. During his career he has won the World Cup, European Championships, Champions League and Europa League, amongst other trophies. 
 A global ambassador of streetfootballworld, he co-founded Common Goal alongside Jürgen Griesbeck and Thomas Preiss in 2017 with the aim to form a lasting connection between football as a business and football as a tool for social change. 
 Juan was the first player to commit to pledge (a minimum of) 1% of his salary to high impact football for good organisations and serves as a member of Common Goal's Steering Board. 
Main Stage Speaker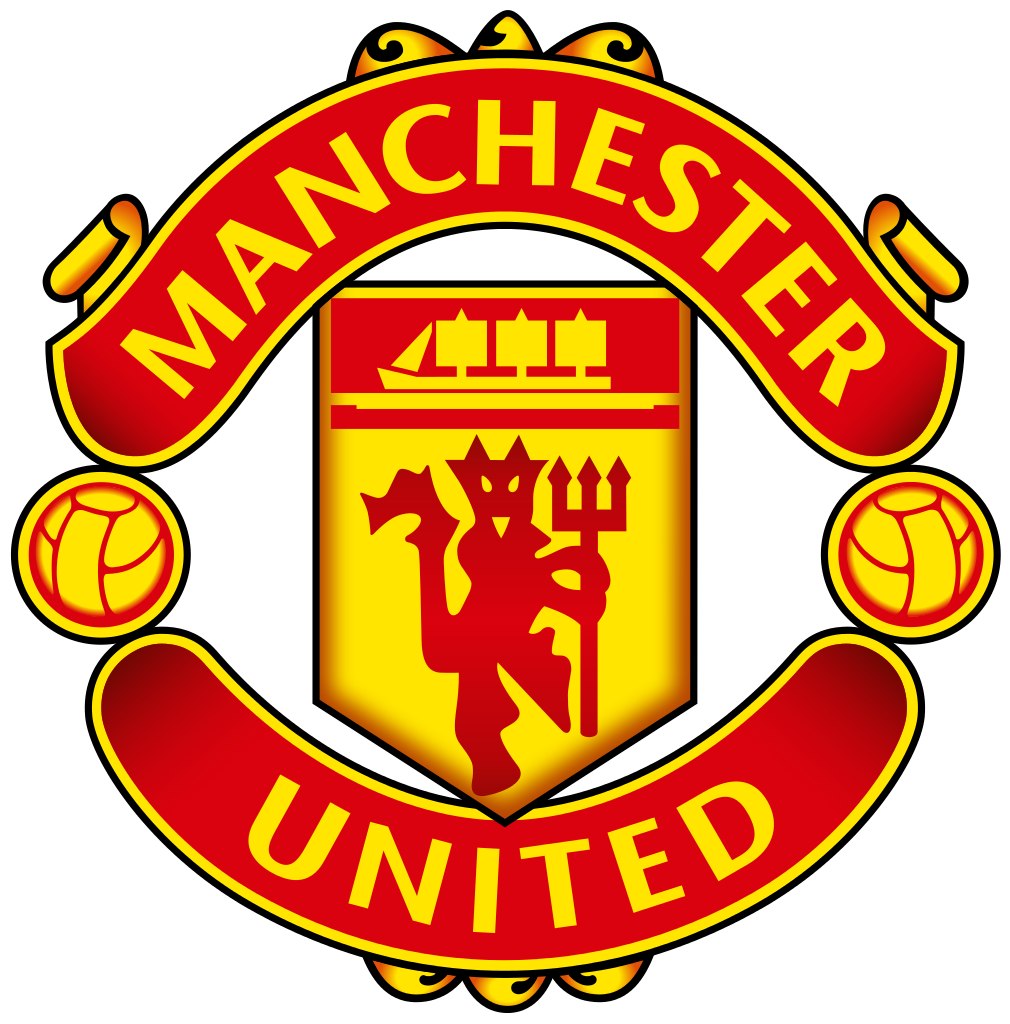 FATUMA ABDULKADIR ADAN



Founder and Executive Director – HODI

Fatuma Abdulkadir Adan was born in 1978 and grew up in rural town in Marsabit County, Northern Kenya.  She earned a Degree in Law from Moi University and later to the Kenya School of Law for postgraduate Diploma in Law and was subsequently admitted to the Bar. In 2006 Fatuma was awarded the prestigious Chevening Fellowship to study Shariah and Governance in Birmingham University, UK. In 2008 she was among the few selected for an International Visitor Leadership Program- IVLP to travel to the US.   
Fatuma started HODI in 2003 and has since been working in Marsabit County to address the different issues affecting women, girls and youth. In 2005 there was a massacre in Marsabit and this saw her get involved with community peace work. She brought together the first 50 women affected by the conflict giving rise to women for peace movement. But still there was a missing link because the youths were not engaged and her passion for the sport of football saw her use it to engage the young persons. Shoot to score not to kill was born to address conflict issues in Northern Kenya and across the borders in Ethiopia. The football was different, it had 3 halves and the 3rd half was for dialogue, it had no yellow card or red card instead of punishing violence there was a reward for peaceful acts on and off the field. The initiative has been featured in a film Soldiers of Peace narrated by Michael Douglas which has won several awards. In 2008 Fatuma initiated the use of football to address issues affecting girls in the community with breaking the Silence through football. In 2010 she initiated the 1st ever Community Saving Scheme for Peace in 13 communities.
The 1st ever Ethio-Kenya Peace Tournament was initiated through her effort and that of HODI in 2010 which brought together 8 teams from Kenya and Ethiopia. Alongside the tournament; there was a meeting of traditional elders from warring communities; political leadership and the 2 governments. Her work has been featured in several publications locally and internationally, The Strength of a woman, The Boston Globe Four Courageous Women; Replacing the Bullet with Ball; Brave Queen of the Desert; Shoot to Score not to Kill photo documentary.  She has been involved in giving talks and sharing her experiences of using football for social change in different forums; Courage to lead Summit 2009; Geneva Peace Talks 2013; Beyond Sport in 2015, My Journey with a Ball in Colombia 2016; The Peace and Sports International Conference in Monaco in 2017.
In 2018 she was invited to give a talk at the FIFA Equality and Inclusion Conference at the home of FIFA in Zurich. Later in the year she was a speaker at the UN on Crime Prevention and Sustainable Development through Sports. She has won several awards nationally and internationally for her work with HODI through Shoot to Score not to kill and Breaking the Silence through football. Fatuma is currently serving as a board member of Streetfootballworld a position she was elected to by over 125 organizations using football for social change in 2014 and consequently for a 2nd term in 2016. She has served her organization HODI as the Founder and Executive Director for the past 15 years. Fatuma is married and a mother of 2 kids, ready to scale the impact of her organization HODI.   
Main Stage Speaker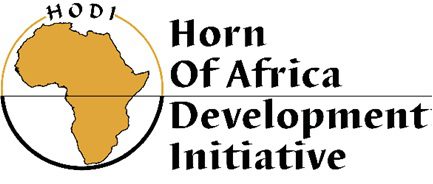 Khalida Popal



Former captain of Afghanistan Women Football team and Founder & Director of Girl Power Organisation

Khalida Popal was born in Kabul, Afghanistan in 1987. She was born to a well-educated and open-minded mother who, as a teacher, wanted her daughter to engage in sports. She started as one of the first woman football players, thus one of first woman national football player in history of Afghanistan. While she was playing national team she started working as a finance officer of Afghanistan football association, and chairperson of Afghanistan women's football committee, as first female employee in history of Afghanistan football federations history.
While the Taliban no longer controlled the government at this time, conservative voices, uncomfortable with football as an appropriate activity for women, targeted Khalida. They threatened her and her family. They spread rumors she was anti-Afghan and against Islam. They eventually gave her an ultimatum: stop playing and leading women's football or else. Her brother and coach were beaten with the guidance that they were to force Khalida to abandon her work.
In April 2011, in danger of losing her life and without her family, Khalida abruptly left Afghanistan, fleeing into India from which she sought asylum in Denmark. She vowed to continue to fight for Afghan women to have equal rights and opportunities, even if it was from afar.
Now 31, she lives in Denmark, She studies at the Copenhagen Business Academy and is the Program Director for the Afghanistan Women's National Team and Director of Girl Power Organisation.
Girl Power Organisation is a non-profit it's mission is to use sport and movement to empower & improve inclusion and social participation of minority groups such as immigrant, refugee women, and LGBTQA in EU. 
Main Stage Speaker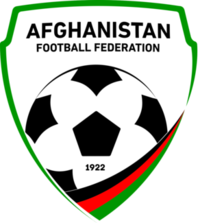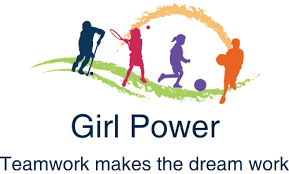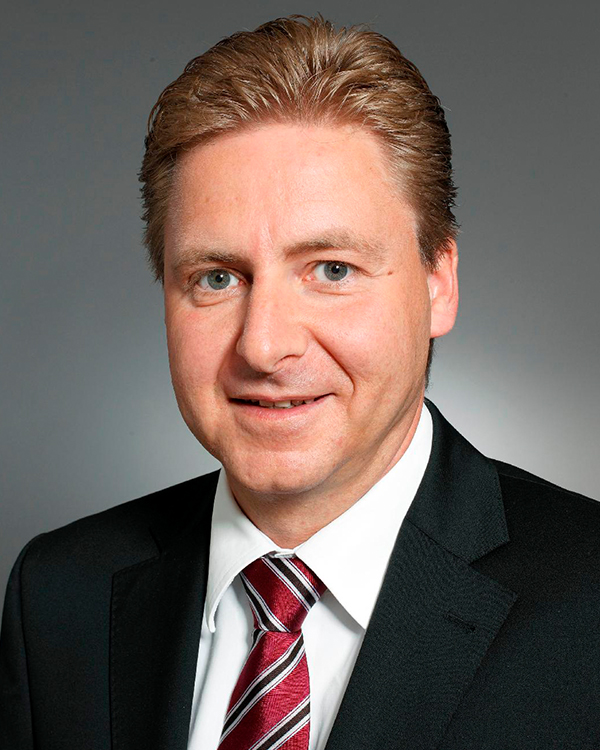 Jörg Daubitzer



Football and Sport Business Expert

Jörg Daubitzer has more than twenty-five years of experience in the international Football and Sports Business industry. He acted inter alia as Chief Executive Officer for Bundesliga International, a 100% subsidiary of DFL Deutsche Fußball Liga, which is responsible within the Bundesliga group of companies most notably for sales and marketing of all international media rights as well as sponsoring and licensing agreements. Furthermore the company is in charge for internationalization and worldwide marketing of the league, especially by strategic orientation and close operational coordination with all professional clubs.
Jörg Daubitzer started his professional career in the early ninety's at the German Football Association. After separation of Bundesliga and Bundesliga 2 from the German Football Association in 2001 he acted in the newly founded DFL Deutsche Fußball Liga at the beginning as Head of Commercial Rights & Marketing and afterwards as Commercial Director. During this time Jörg Daubitzer was among other things deeply involved in successful tender processes for domestic media rights and discussions with the European and German anti-trust authorities about centralized marketing of media rights, but also that the league took whole responsibility for the media signal production and the establishment of an highly esteemed international media product.
When the Bundesliga organization decided in 2008 to take full responsibility for and focus on sales and marketing of international media rights and therefore created with DFL Sports Enterprises its own specialised subsidiary Jörg Daubitzer was appointed as Chief Operating Officer to build up and establish the new entity. In 2010 he took over the sole strategic and operational responsibility for the company as Managing Director. Direct agreements with major broadcasters and media companies all over the world as well as prestigious sponsors and licensees brought for Bundesliga not just a tremendous growth in revenues but also the opportunity to develop to one of the international top properties in football. Jörg Daubitzer initiated and founded in 2012 the Bundesliga's first international office in Singapore to build up and develop sustainable cooperations with all partners in the important APAC region.
Born in Germany, Jörg Daubitzer currently lives in Frankfurt. He holds a degree in Sports Business Economics from University of Bayreuth/Germany.
Main Stage Speaker
Vosse de Boode



Head of Sport Science – AFC Ajax

Vosse de Boode joined AFC Ajax in 2011 to lead off the Adidas miCoach Performance Centre. She is now Head of Sports Science at Ajax and responsible for management of the Sports Science and Analytics Department. This department is responsible for all data collection and analysis concerning player performance on physical, technical and tactical aspects, for both Youth Academy and A-selection. She is also conducting research within the field of football and data science in cooperation with the VU University, Amsterdam. Vosse holds a Master of Science in Human Movement studies (biomechanics and physiology) and a Bachelor in Physiotherapy. Besides football she has experience as a sports scientist in tennis, baseball, rugby and equine sports.
Main Stage Speaker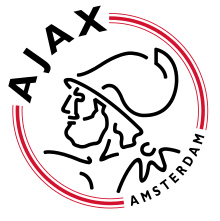 Ramón Rodríguez "Monchi"



Sports Director – AS Roma

Ramón Rodríguez, known as Monchi in football enviroment, has been the Sports Director of AS Roma since 2017. 
Born in San Fernando (Cádiz) in 1968, he became a professional footballer in 1991, as goalkeeper of Sevilla FC, where he played until 2000, when he retired. He remained immediately involved with the club as a field delegate. 
Having combined professional football with his Law studies, a few months later he had the opportunity to take over the Technical Secretary of Sevilla. Without previous experience in offices, his intuition made him accept the work without thinking too much about it. 
Since 2000 he has developed a method of analysis and recruitment of football players that has made him a reference in the world of football, reinventing the position of Sports Director. Its management model is a successful model that allowed Sevilla FC to experience the most splendid period in its history, with players such as Dani Alves, Julio Baptista, Frederic Kanouté or Ivan Rakitic, and winning 5 Europa Leagues, 2 Copa del Rey, 1 Spanish Super Cup and 1 European Super Cup. 
In 2017, AS Roma makes official the agreement that links the Sports Director with the club of the Italian capital, where he currently works. 
Main Stage Speaker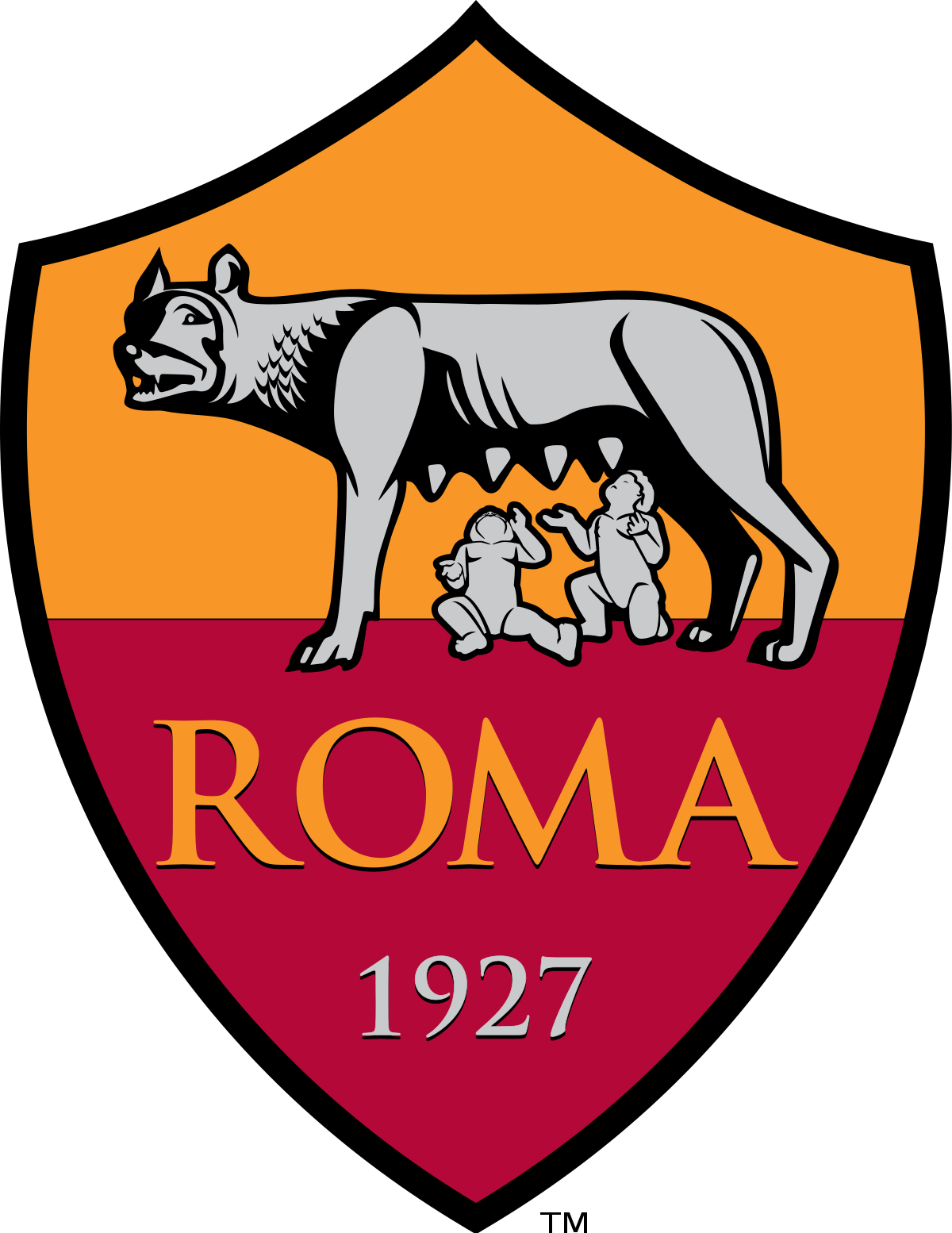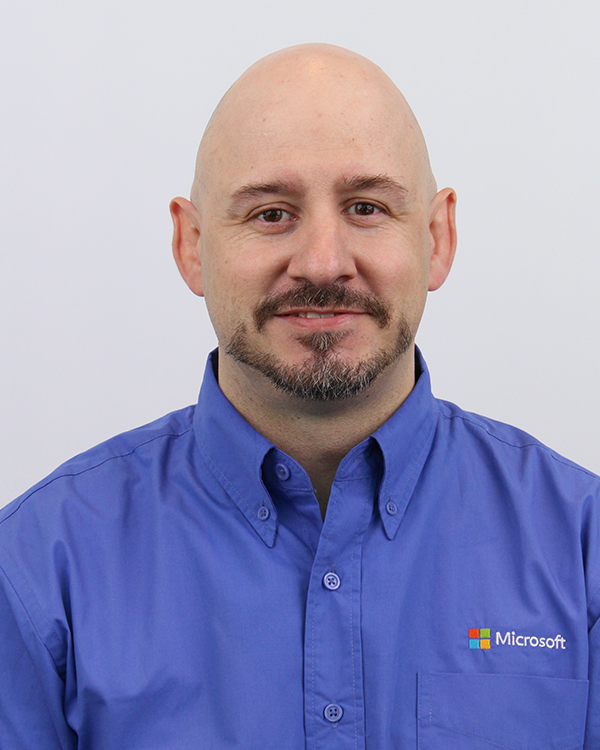 Jesús Serrano



Sports Business Development Architect – Microsoft

Jesus is a 20 year experienced digital industry professional, the last 11 years working at Microsoft, specialising in Digital Transformation, Customer eXperience and Innovation all supported by his solid technical background and IT knowledge. In his role as Sports Business Development Architect where he is engaged in the Digital Transformation and new Business Models of Sports, he works directly with customers such as Real Madrid CF, LaLiga, FIFA among other 130 Sports Organizations. In addition to his current role, he is permanent member of UX Worldwide Leaders at Microsoft and In 2014 he became the inventor of one of the Microsoft protected patents.
 He has envisioned and designed the Customer eXperience in many Lighthouse and disruptive projects across different industries including Banking, Insurances, Health, Education, Power & Electrics, Retail, Public Sector, Media and over the last 3 in Sports. He designed and led the design team in several Mobile Consumer Apps in Windows, iOS and Android, some of them with multi-million downloads, for customers such as Zara, Real Madrid, Santander Bank, IKEA, Sony Pictures and 20th Century FOX.
He is frequently required as a speaker about Digital Transformation, Design Thinking and Innovation for International events. He has  also been Guest Speaker for Masters in Digital Marketing Management and Big Data and Business Analytics, in different Business Schools.
Main Stage Speaker
Brendan lONG



Director of New Business at The Madison Square Garden

The current Director of New Business at The Madison Square Garden Company, Brendan Long has focused his career on developing people, processes, and cultures that grow season ticket and premium sales across the sports industry. An all-around sports enthusiast, Brendan has experience in the NBA, NHL, NFL, NCAA, and WNBA. 
 In Brendan's current role, he is responsible for driving new season ticket revenue for the Sports Division of MSG, primarily focused on the New York Knicks and New York Rangers. Brendan spearheads the execution of new premium ticket initiatives across each brand while helping secure broad partnerships through a variety of MSG platforms.  
 A native of Auburn, New York, Brendan began his career with the Golden State Warriors. He then joined Legends Global Sales where he played a key role on the San Francisco 49ers Levi's Stadium project selling premium seat licenses. He later oversaw two additional projects for Legends including the partnership with Fresno State Athletics and the suite sales effort for Super Bowl XLIX in conjunction with the NFL league office.  
 A graduate of the Ithaca College Sport Management program, Brendan currently serves as a Business School Advisory Board member for his alma mater. He lives in Westchester County with his fiancé Jackie and dog Frederick.    
Main Stage Speaker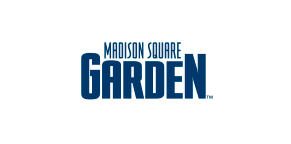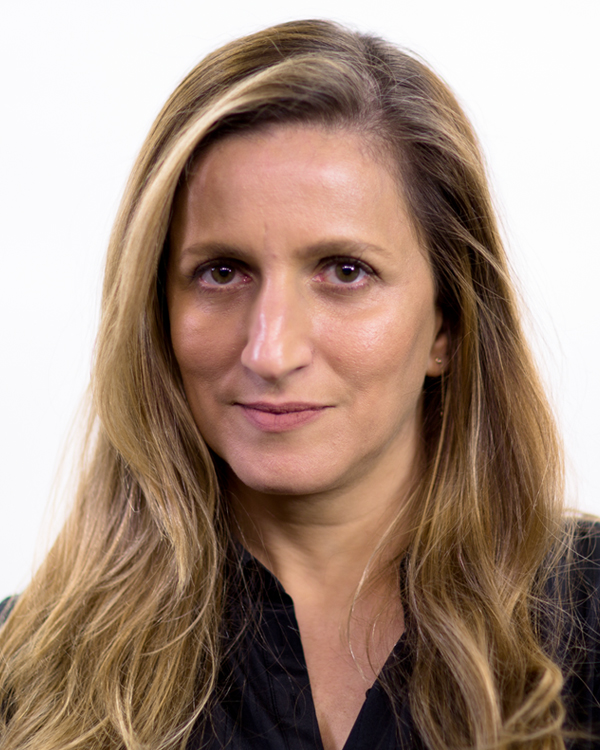 Danna Rabin
Chief Executive – HEED
Danna is chief executive of HEED, the new digital platform that is using Internet of Things (IoT) and Artificial Intelligence (AI) technology to transform the way that fans consume live sports and entertainment. 
An accomplished global business and technology executive, Danna was previously the chief operating officer of Vocativ, an innovative media company that utilized proprietary technology to explore the deep web for original news, stories and video production. She was the executive producer of Dark Net, an original docu-series created by Vocativ Films for Showtime that aired in January 2016. 
Danna has also served as Chief of Staff and President of New Initiatives at AGT International, the pioneering technology firm in IoT, IoT analytics, deep web analysis, machine learning, social data management, big data integration, and advanced analytics. 
Prior to AGT, Danna spent 12 years at Comverse, a business enablement software provider, where she held several leadership positions including SVP, Head of Global Services and Head of Global Business Operations. 
Main Stage Speaker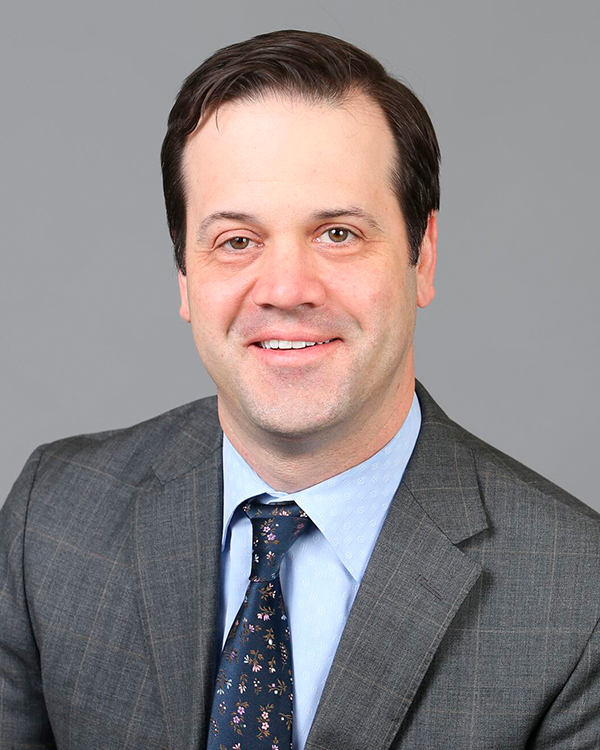 Bart Wiley
COO – Seattle Sounders
Promoted to Chief Operating Officer in 2014 from his previous role as Vice President of Business Operations, Bart Wiley oversees all business operations for Sounders FC, including sales, marketing, corporate partnerships, communications, broadcast and digital-related content, international marketing and community outreach. 
 Under his guidance, Seattle has garnered unprecedented business-related success for a North American soccer club, including the top eight single- season attendance totals in MLS history, culminating in an active sellout streak of
146 consecutive matches heading into the 2017 season. Sounders FC's 2016 average 
attendance per-match was
 good for second in the Americas last season, with the club holding firm amongst the top 30 clubs 
in global football attendance for the past two seasons. Wiley previously spent four seasons as Director of Business Development for Sounders FC, receiving the MLS Operations Director of the Year Award for his efforts during the club's inaugural MLS campaign in 2009. Wiley served six seasons as General Manager of the USL Sounders, where he was responsible for the day-to- day business operations of the club. 
 Previously, he worked as Director of Communications for 711, Net Inc., Director of Publicity for NASCAR Busch Grand National Division driver Bobby Hillin and as publicist for former Major League Baseball player Brett Butler. Wiley has spoken at conferences all over the world including the Sport is Fantastic conference in Australia, CRM and Fan Engagement in England and Sports Marketing and Selling Tickets in Japan. Wiley has represented Sounders FC across the globe at numerous conferences and special events, including events in the United Kingdom, Japan and Australia. 
Main Stage Speaker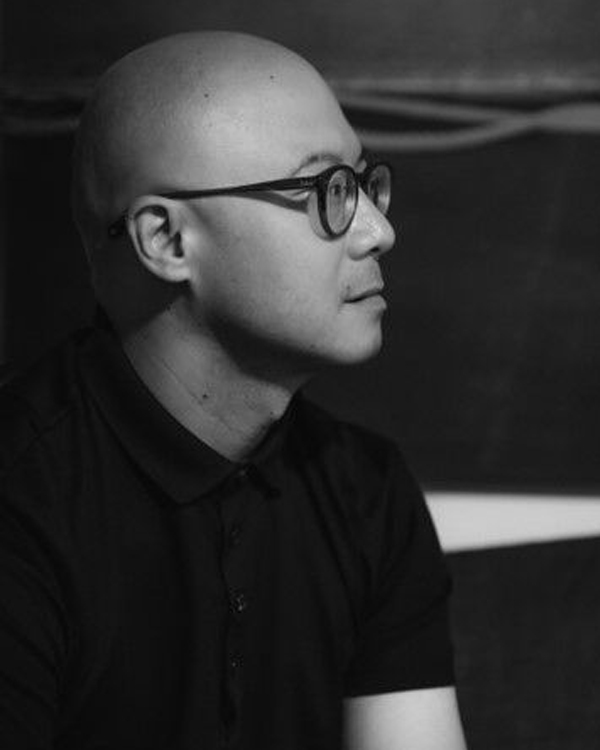 Managing Director (International) – SECA

 



President – TECHEETAH Formula E Team

 



Founder and Executive Director – Kosmos

 
Edmund Chu sits as the Managing Director (International) of SECA, a Chinese management and marketing agency.   
His role includes overseeing all of SECA's global initiatives including Formula E & the TECHEETAH Formula E team.  Edmund currently represents CMC, the mother company of SECA as a representative on the board of the City Football Group.    
In 2017, Edmund founded the company Kosmos with FC Barcelona star, Gerard Pique & Hiroshima Mikitani, the Chairperson and CEO of Rakuten. 
Kosmos projects includes a 25 year partnership with the ITF (International Tennis Federation) to create the new Davis Cup; developing the Players Tribune Global site; and a production house – Kosmos Studios.   
Kosmos Studios recently launched Antoine Griezmann 'La Decision' which had a huge impact in Spain and the world over. 
Main Stage Speaker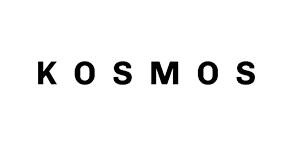 Football Player

Alfred Finnbogason is known in the professional leagues of half Europe for his great scoring abilities. The 29-year-old Icelandic made his debut in professional football in his country as a striker for Breidablik in 2009, since then he has played in the following leagues: Belgium, Sweden, the Netherlands, Spain, Greece and Germany. 
Playing for Heerenveen, in Netherlands, he proved to be one of the best strikers of the League, scoring 59 goals in 70 games. This numbers took him to one of the best leagues in the world, the Spanish league, playing for Real Sociedad.  
Currently, he plays for FC Augsburg, in the Bundesliga, where he is playing at a high level, 22 goals in 50 games before being called by Iceland to participate in the 2018 World Cup in Russia. 
Alfred Finnbogason has a degree in psychology, he has also studied the Master in Sports Management at the Johan Cruyff Institute and is currently studying an online Master in Business Administration from Iceland. 
Main Stage Speaker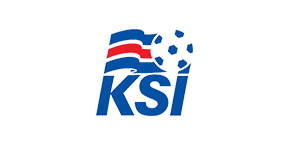 Former Football Player

Jorge Valdano is one of the most well-known faces of international football, with a life dedicated entirely to the king sport in several functions: as a player, coach, manager and, currently, as a business consultant, commentator in prestigious media and speaker. 
Argentinian by birth and Spanish by adoption, Jorge Valdano made his debut at the Newell's Old Boys in Rosario at the age of 18 and his talent soon led him to cross the pond and consolidate as a player in European football. He played for Alavés, Real Zaragoza and Real Madrid, with whom he won two Leagues, 1 Cup and 2 UEFA Cups. He retired in 1987 after proclaiming himself world champion with Argentina in the 86 World Cup, and playing 228 games in the Spanish First Division, with a total of 86 goals. 
His career as a coach and manager was no less brilliant. He debuted on the bench of Club Deportivo Tenerife in 1992, and two years later, he joined Real Madrid to win the League and take the first team to players who would later be emblematic figures for the club as Raul Gonzalez or Guti. Valencia CF was his last adventure as a coach, before returning definitively to Real Madrid to start his career in the offices. Jorge Valdano held the position of Sports Director between 1999-2003 and Director General of 2009-2011 and was one of the key men in the construction of the so-called 'Galactic' team. His last titles have been with the white team: 1 League as a player; and 2 Leagues, 1 Super Cup, 1 Copa del Rey, 1 Champions League, 1 Intercontinental Cup and 1 European Supercup. 
Main Stage Speaker



Vice President of Business Operations – LA Galaxy

Tom Braun serves as Vice President of Business Operations for the LA Galaxy, LA Galaxy II, LA Galaxy Academy and LA Galaxy Foundation.  In this role, Tom oversees the club's business aspects, including financial management, strategic business planning, employee relations, international and domestic match participation, and data-driven decision making.  His current direct areas of oversight include Domestic & International Friendlies, Finance & Accounting, Database Marketing & CRM, Research & Analytics, Programming & Development, etc.  Tom also works closely with LA Galaxy's Ticket Sales & Service team on ticketing, StubHub Center on facility needs and non-Galaxy events and AEG Global Partnerships on sponsorship opportunities for the club. 
Prior to his current role, Tom was the Director of Analytics and Research at AEG Sports working with multiple sports teams and events including the LA Galaxy (MLS), LA Kings (NHL), LA Galaxy II (USL), Manchester Monarchs (ECHL), Ontario Reign (AHL), Amgen Tour of California and several European hockey and soccer franchises.  While at AEG Sports, Tom worked to develop long-term revenue-maximizing strategies across all major AEG Sports entities, including the 2013-14 Stanley Cup Champion LA Kings and the 2014 MLS Cup Champion LA Galaxy.  In this role, he incorporated analytics and research tactics to analyze company trends, create predictive models, and enhance overall business efficiencies across the organization.
Tom obtained his Master of Business Administration degree, with honors, from University of Southern California's Marshall School of Business, in Los Angeles, CA.  In addition, he received a dual Bachelor of Science degree in Business Administration, Marketing and Management from Georgetown University, in Washington, DC. 
While at Georgetown, Tom was a Division I All-Big East Conference pitcher on the Georgetown University baseball team and a Big East Academic All-Star.  Prior to attending Georgetown, he was selected in the 2001 Major League Baseball Amateur Draft by the Oakland Athletics.  As a two-time IRONMAN triathlon finisher and a sub 3-hour marathoner, Tom currently participates in various endurance competitions. 
Tom resides in Hermosa Beach, CA with his wife Raquel, who is a Senior Director of Business & Legal Affairs at FOX Sports.
Main Stage Speaker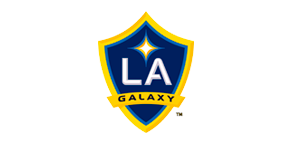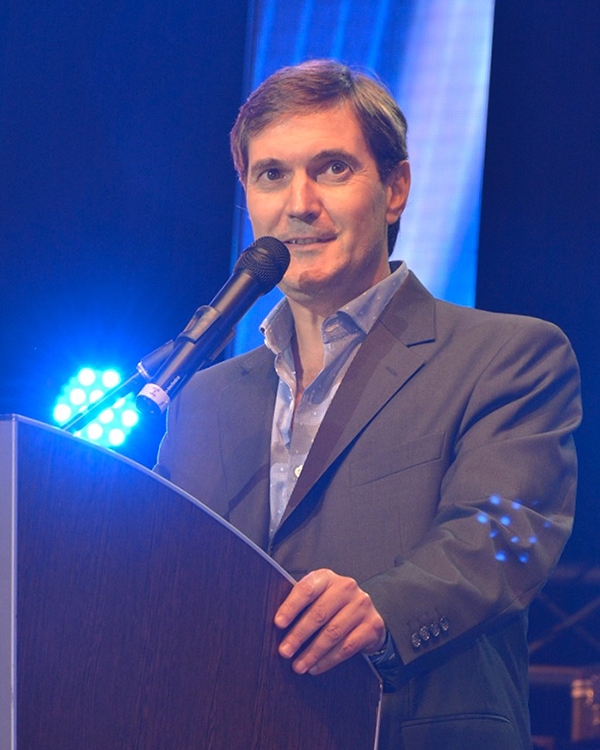 President – SuperLiga Argentina

National Public Accountant graduated from the University of Buenos Aires, he also studied a Master in Financial Asset Management (ESEADE).
He works as a consultant, advising different companies.
From 2004 to 2014, he was CEO of Ideas del Sur, a company that produces audiovisual content in Spanish.
From 2014 to 2015 he was CEO of Indalo Media, the company that acquired Ideas del Sur, one of the largest content companies in Argentina. Managing news, radios, news portals and newspapers among others.
From 2015 to 2016 he was CEO of Grupo Indalo, with business in different sectors: media, oil, construction and food.
In 2017 he is named president of the Argentine Superliga.
He is also a professor of General Management and Formulation of Strategic Implementation in the MBA of UADE Business School.
Main Stage Speaker



Founder & Director – Anchor Sports, HUPU

Tristan is the founder and general manager of Anchor Sports, the Global Strategic Business Unit of Hupu. Anchor Sports is the leading sports agency who is serving the best clubs, players and brands in the world like LaLiga, FC Bayern Munich, Neymar Jr etc. Tristan started his career at Hupu as a sports reporter. In 2012, he became the editor-in-chief of Hupu Sports. He moved onto the position of the director of marketing role starting a new era of sports marketing for Hupu in 2014. During his career of more than ten years, Tristan has been playing an important role in leading the wave in the huge change of the Chinese sports industry. 
Main Stage Speaker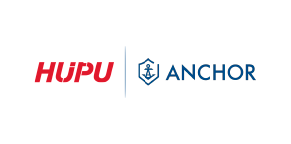 Cruyff Institute

Jordi Cruyff has spent 24 years in professional football, in which he has forged a successful career, first as a player, and later as a coach and sports director. The youngest of the Cruyff dynasty, his career started in 1992 with FC Barcelona B in the Second Division and, after two years, in 1994 he made it to the first team and became one of Barça's top scorers along with Stoickhov and Koeman. He stayed at Barça until 1996 and then moved to the Premier League playing for Manchester United – with a one-year lease to Celta de Vigo. With the English club he won 3 Leagues, 1 Champions League, 1 FA Cup, 2 Charity Shield and 1 Intercontinental Cup. 
In 2001, Jordi returned to the Spanish League to join Alaves, first, and RCD Espanyol, two years later. The injuries temporarily separated him from the competition, but he returned to professional football in 2006 to play two seasons at Metalurg Donetsk. At the National level, he defended the colours of the Netherlands and, subsequently, he was also part of the Catalan National Football Team. 
His first steps as a coach started in 2009, combining his job as a player and 2nd coach of Malta's Valletta FC. In 2010 he announced his retirement as a professional player and signed a contract as the sports director of the AEK Larnaca of Cyprus. In two years he managed to make AEK the first team in the country to qualify for the Europa League. 
His best years as a sports director came with Maccabi Tel Aviv, whom he positioned as the dominant force of Israeli football. Maccabi, with which he stayed from 2012 to 2018, has lived his best years with the arrival of Jordi: 3 consecutive leagues to end a decade of drought, 2 Israeli League Cups and 1 Israeli Cup, with the team playing 5 years in Europe, including the Champions League. Jordi has closed his successful stage in Tel Aviv this season, as coach and runner-up of the League. 
Main Stage Speaker
Director, Global Marketing & Branding – Rakuten
Rahul Kadavakolu is Director of Global Marketing & Branding at Rakuten, Inc. He joined Rakuten in the Tokyo headquarters during 2016 to help build and drive Rakuten's global brand and marketing agenda. One of his core missions is to position Rakuten as one of the world's foremost innovative companies by bringing together the pillars of strategy, design and technology.
By identifying innovative concepts and best practices that can be applied across multiple markets, Rahul is responsible for strategy and execution of marketing and branding for Rakuten's extensive global business portfolio.  
He has been instrumental in signing the FC Barcelona partnership and making Rakuten FCB's Official Innovation and Entertainment partner. He was also at the forefront signing the partnership with the Golden State Warriors, making Rakuten the Official E-Commerce, Video-On-Demand and Affiliate Marketing Partner.  
Rahul has more than 18 years of global marketing and brand communication experience across in various industries with a focus on the IT, internet services and technology sectors. Prior to Rakuten, Rahul held leadership roles at Wipro, Ogilvy & Mather and Hakuhodo. He received a Bachelor's in Commerce from Loyola College, Chennai, India and is an avid cricket fan. 
Main Stage Speaker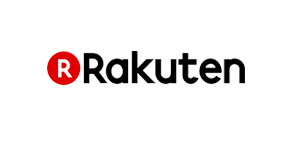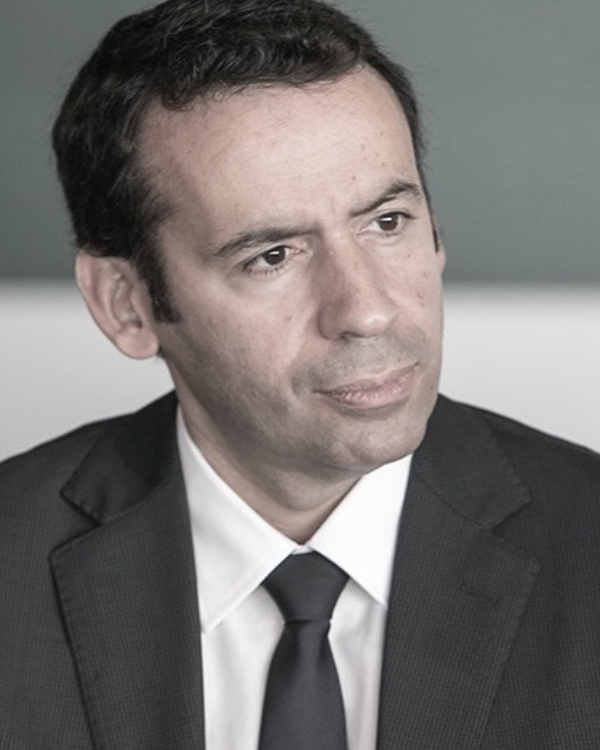 Luis Vicente
Chairman 3vs Sports Partners & Leader for FIFA Digital Innovation & Transformation Initiative
Senior Sports Industry Expert with 25 years experience in Executive Management, Commercial Growth, Talent Management, Strategy, Content, Digital, Data,Relationship Management, Marketing and Brand development. A Proven Sports Innovator and Transformational Leader, has created, developed and executed world first commercial opportunities at the highest level in Motorsport, Football, Athletics and Sailing, managed some of the largest global names in the football industry and lead the transformation of some of the most known football brands into global properties.
Started his professional career as a lawyer moving into motorsports and then football from 1995 onwards, first as commercial and sports agent for FIFA World Player ofthe Year Luis Figo, followed by the commercial and sports management of other global football stars like FIFA World Player of the Year Ronaldo Nazario and European Player of the Year Andryi Shevchenko. Has also assumed a strategic advisory relationship with Real Madrid CF in 2000, where he was responsible for the new club commercial model, for the acquisition of the first global main shirt sponsorship relationship with Siemens Mobile or the global followed transfer of star David Beckham from Manchester United. Retired from Sports Talent management at the end of 2006 to dedicate his efforts to Sports Transformation.
Over the last 11 years, has assumed a leading role as sports transformation evangelist, working in senior executive roles or provide C-level consultancy services to some of the world's greatest brands in multiple sports: Red Bull, Ferrari, Lotus, A1GP, Manchester City FC and Valencia CF as well as assuming leading roles at commercial and innovation working groups at global soccer organizations such as the Premier League, La Liga or ECA. He is also a well-known speaker participating regularly at some of the world leading sports business forums.
Today, is considered to be one of the leading sports transformers in the world and is dedicating his time to advise different investors in sports properties and sports technologies, including advisory board roles at 11 different sports innovation organizations, as well as advising leading technology brands, digital and analytics agencies, sports leagues and sports organizations in their investments or work flows in the world of sports transformation. Interested and focused on innovation & technology integration in sports, Luis is a firm believer that sports are on the verge of a global disruptive cycle leaded by globalization, technology, consumer change, data and digitalization.
He is since January 1st, 2018, the Leader for FIFA Digital Innovation & Transformation Initiative.
Main Stage Speaker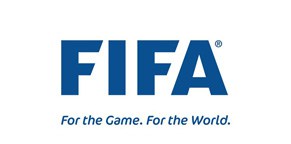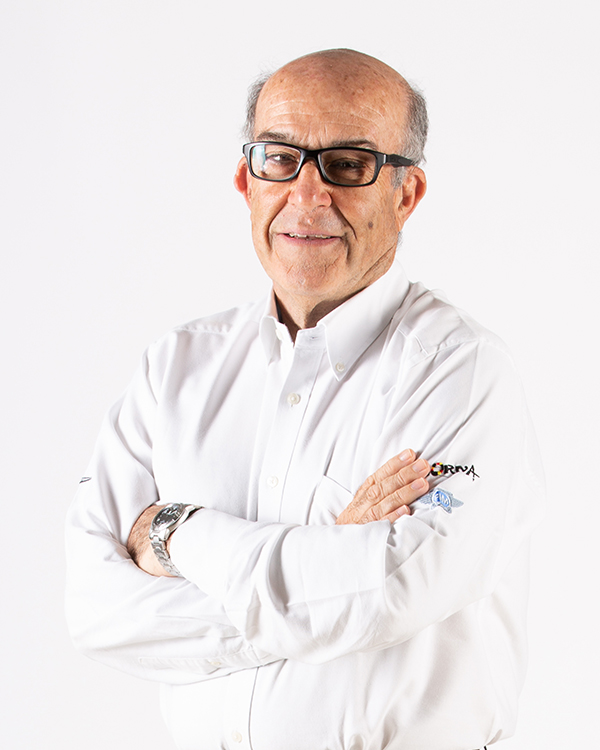 Carmelo Ezpeleta
CEO – Dorna Sports
Nacido en Barcelona en 1946, Carmelo Ezpeleta es un apasionado de los deportes. Fue piloto de motos y coches a nivel amateur y destacó como jugador de pelota (Cesta Punta). Fue cinco veces campeón de España de pelota con la selección catalana, doble campeón de Cataluña y represento a España en varios torneos internacionales, incluyendo un evento para celebrar el bicentenario de la independencia de Estados Unidos en 1976.
Su primer proyecto profesional fue la construcción y dirección del circuito de Calafat desde 1972 a 1978, antes de mudarse a Madrid para convertirse en el director del circuito del Jarama y ser el encargado de toda la actividad deportiva del (RACE) Real Automóvil Club de España. Entre sus responsabilidades estaba gestionar el equipo Ford-RACE, con Carlos Sainz conduciendo en el Campeonato del Mundo de Rally en 1987 y 1988.
Después de 10 años como director del Jarama regreso a Barcelona como director ejecutivo del consorcio que gestiona la construcción del Circuito de Barcelona-Cataluña y Director Deportivo del (RACC) Reial Automòbil Club de Catalunya.
En 1991 se unió a Dorna, que recientemente ha adquirido los derechos de televisión para retransmitir el Campeonato Mundial de Motociclismo, como director del departamento de deportes de motor.
En 1994 se convirtió en CEO de Dorna y en 1998 se convirtió en Director General y accionista de la compañía.
Main Stage Speaker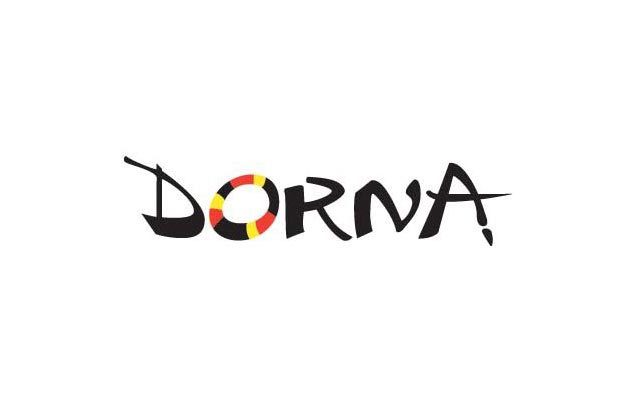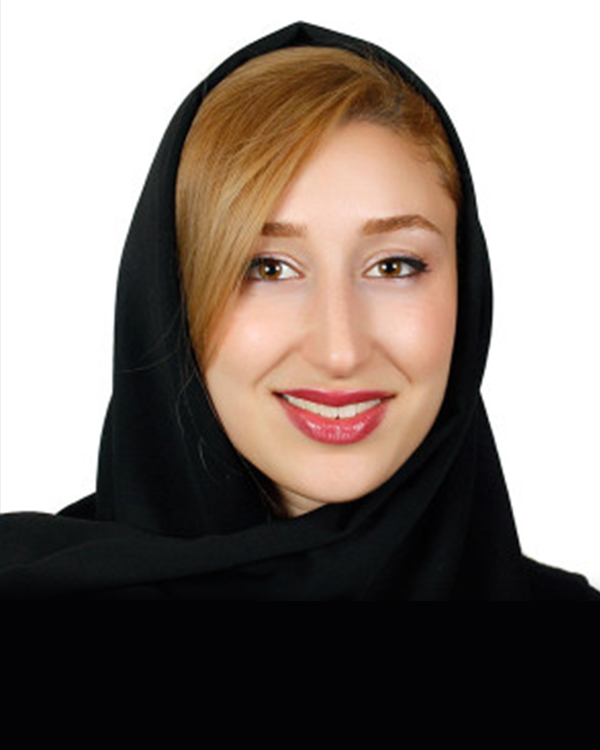 Katayoun Khosrowyar
Head Coach Under19 Iranian Team
American born Iranian, Katayoun 'Kat' Khosrowyar, always knew she would pursue a path in football and somehow change how the world views women's football. At her American high school, she set bench marks in football, field hockey and track & field. Her coaches we adamant for Kat to become a professional athlete. One summer visiting her grandparents in Iran, she heard about Iranian National Women's Football team being developed. Out of curiosity, she attended the tryouts, and to her disbelief she was selected to be a part of the team. She knew that this opportunity was special, and when seeing the diversity, passion, and pride the teammates had, she knew this was her calling. Balancing her games and studies, she constantly commuted between the UK and her games. She graduated with honors from the University of Birmingham UK with a Master's in Chemical Engineering. Her mission and passion have always been championing women's rights to play sports, and bridging the gap between her two cultures; American and Iranian. She further excelled in her football career and became the first woman representing Iran to receive the FIFA/AFC 'A' license for coaching football. Katayoun has coached the Under 14 and Under 16 Women's National team where she pushed the teams to be among the top 8 of Asia. She is now the Head Coach of the Under 19 team where she aims to qualify for the Asian Championship. She has been published in many articles and documentaries for her efforts and developments in empowering young girls and women in sports. She has recently been interviewed and documented for CBS 60 minutes by Lesley Stahl. Katayoun was invited by the Chicago Council on Global Affairs and was on the panel discussing the "Health of the Next Generation". Her goal is to pave the way and be a voice for young disadvantaged women, and to leave a legacy of inspiring others to do the same.
Main Stage Speaker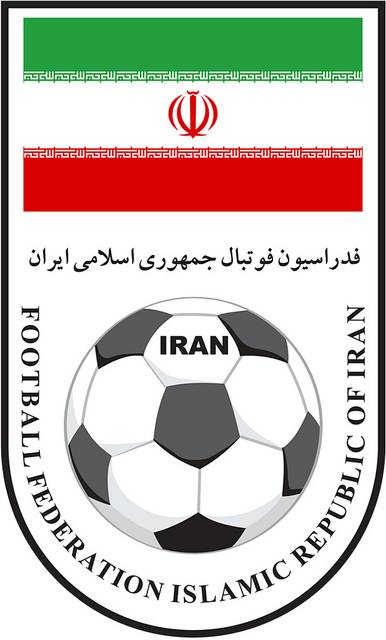 Al Guido
CEO and Managing Partner, Elevate Sports Ventures President, San Francisco 49ers
Al Guido serves as the CEO and managing partner of Elevate Sports Ventures while concurrently serving President of the San Francisco 49ers – for which he was named on February 15, 2016. Guido, alongside HBSE CEO Scott O'Neil serving as co-managing partner, works to bring comprehensive business solutions to the sports and entertainment industry that identify new revenue opportunities and bring new, innovative ideas to market.
With nearly two decades in the sports industry, Guido has brought concepts to fruition alongside some of the best teams, leagues, brands, venues and owners across the business – inclusive of the realization of Levi's® Stadium in Santa Clara, Calif., record-setting SBL sales initiatives for the home of the San Francisco 49ers totaling more than $530 million, and industry record-breaking PSL sales for the Dallas Cowboys totaling over $600 million. Guido's success also spans the National Hockey League, where the Phoenix Coyotes achieved the first revenue increases in the 10-year history of the franchise and finished in the top five in the NHL for new business sales.
A native of Washington Township, NJ, Guido began his career in the sports and entertainment industry with Comcast-Spectacor, owner and operator of the NBA's Philadelphia 76ers, NHL's Philadelphia Flyers, AHL's Philadelphia Phantoms, Comcast SportsNet and the Wachovia Complex. Guido later served as director of business development for the Lakewood Blueclaws (a minor-league affiliate of the Philadelphia Phillies). In 2016, Guido was named to the Forty Under 40 list by both the Sports Business Journal and the San Francisco Business Times, for demonstrating industry excellence and innovation early in his career.
Main Stage Speaker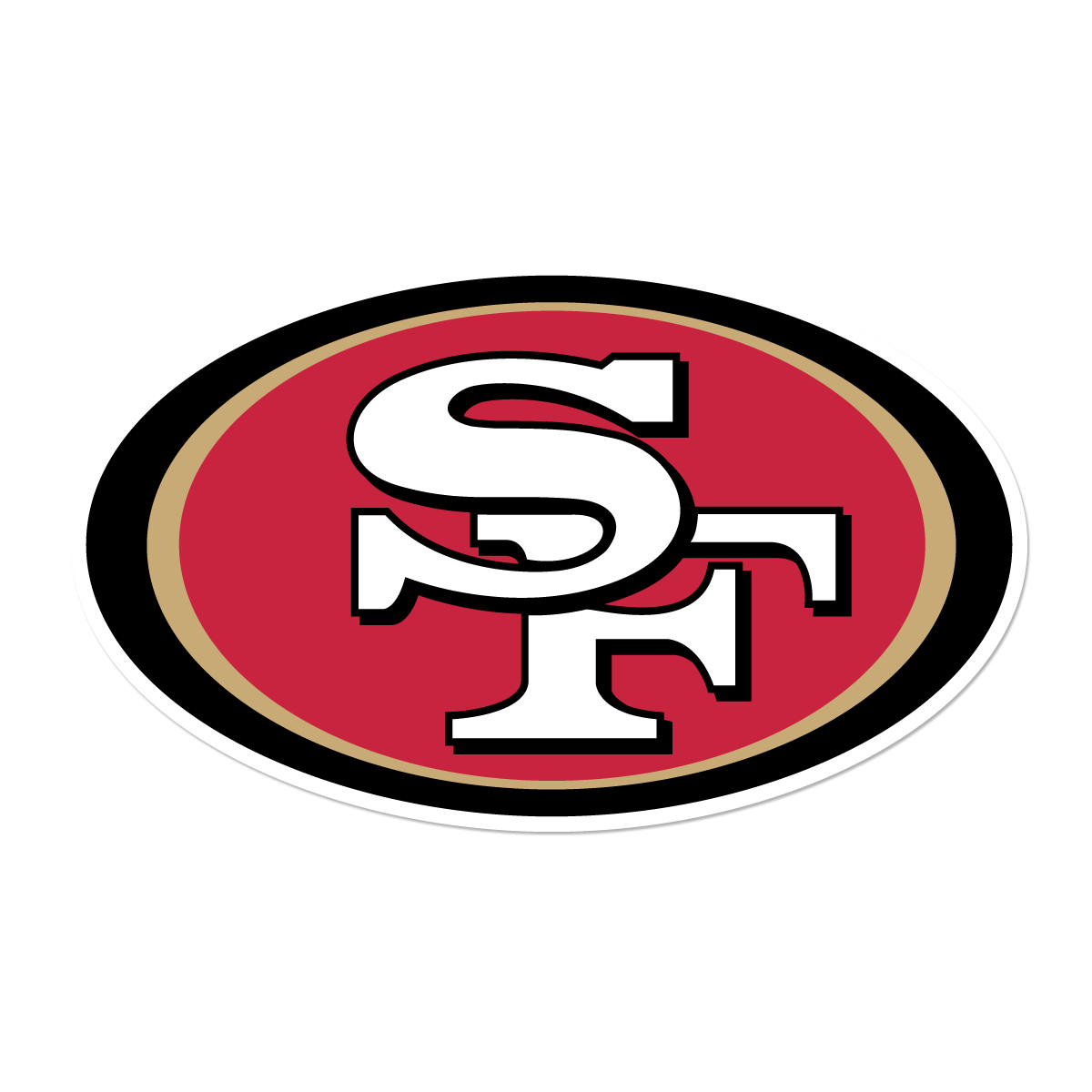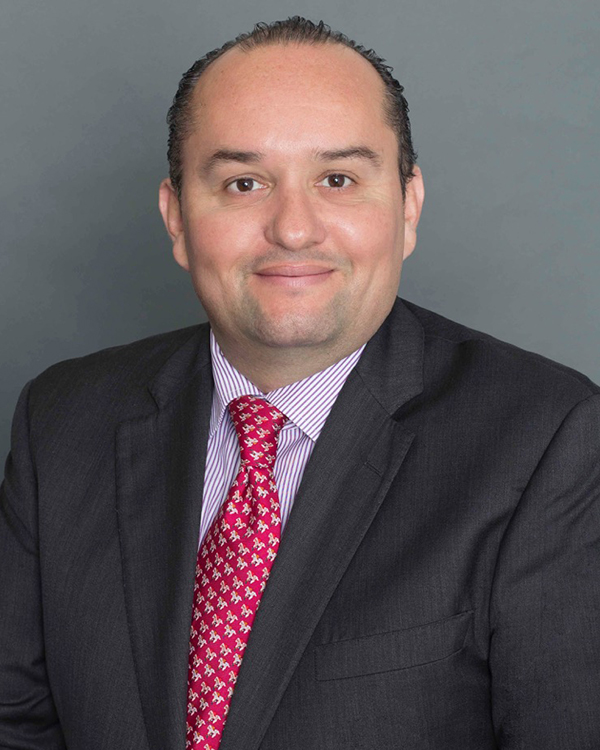 Carlos Martinez
PRESIDENT, FOX NETWORKS GROUP LATIN AMERICA
As President of FNG Latin America, Carlos Martinez is responsible for all operations of FNG within the region including the whole portfolio of channels and their related production and digital units, under the brands FOX, FX, FX Movies, FOX Life, FOX Premium, FOX Sports, FOX Sports Premium, FOX News, National Geographic, Nat Geo Kids, Nat Geo Wild, BabyTV, Cinecanal and FOX App.
Martinez is responsible for the growth and consolidation of the businesses in the region as well as new business development. He also oversees FOX Telecolombia, FNG's scripted production house in Colombia and FNG Latin America sales force that represents owned and third-party channels in several markets.
With more than twenty-five years of experience in the Pay TV industry, Martinez previously served as EVP and Managing Director, and Northern Cone General Manager & Affiliate Sales Regional Director for FNG.
Before joining FNG, Martinez was Director, Affiliate Sales Strategy and Operations for Discovery Networks Latin America and Iberia. Prior to joining Discovery Networks, Martinez served as Director, Affiliate Sales and Marketing for Mexico and Central America for Turner Broadcasting System in Mexico City and beforehand served as Sales and Marketing Director for Telecable Mexicano Group – UIH (United International Holdings) and as Sales and Programming Manager for Cablevision in Mexico.
Born in Mexico, and currently based in Miami, USA; Martinez holds a degree in Business Administration from Universidad La Salle.
Main Stage Speaker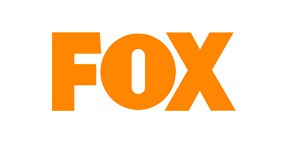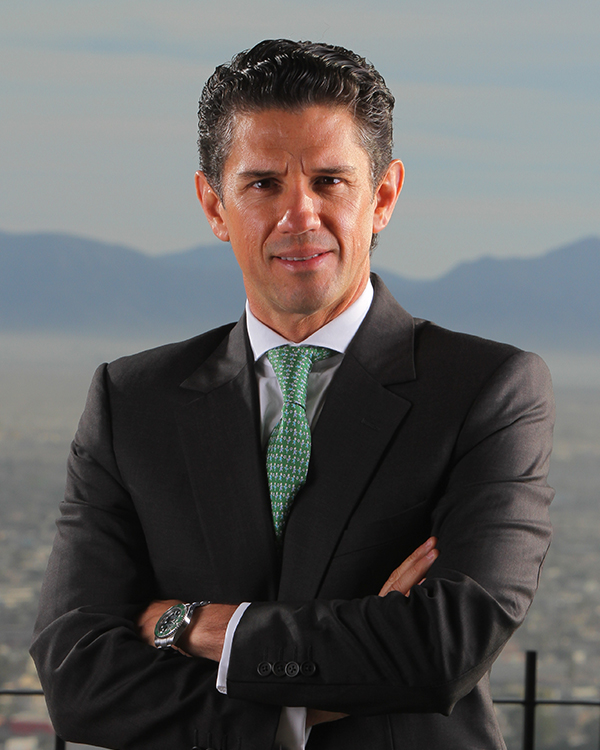 ALEJANDO IRARRAGORRI
Chairman – ORLEGI DEPORTES
Alejandro Irarragorri Gutiérrez, a Mexican national, was born on May 12, 1971. He holds a degree in Business Administration from the Universidad Anáhuac, Mexico City, North Campus. He is fluent in Spanish, English and Portuguese.
He is currently Chairman of the Board of Directors of Orlegi, the company that owns Club Santos Laguna, Territorio Santos Modelo, Territorio Santos Modelo, Estadio Corona, TM Futbol Club, as well as Impulso TSM, Grupo Inmobiliario Orlegi, Intersecuritas and Jalser.
Thanks to his vision and leadership, he has worked in the positioning of Grupo Orlegi in four sectors: Sports and Entertainment; Real Estate Development, Agroindustry and Insurance.
Previously, he held the position of Vice President of Sports at Grupo Modelo. Chairman of the Board of Directors of Club Santos Laguna, Club Yaquis de Ciudad Obregón, Club Venados de Mazatlán, President of Maratón Pacífico Mazatlán, Triatlón Pacífico Mazatlán, Territorio Santos Modelo and Maratón Corona Querétaro.
In 2006, he headed the sports and social project proposed to Grupo Modelo for Club Santos Laguna and was appointed Chairman of the Board of Directors of the team.
In 2007, he made it to the top flight, despite a difficult situation. In the second semester of 2007 he achieved the first general leadership in the history of the Warriors, besides presenting the project for the construction of the Santos Modelo Territory.
In 2008 Club Santos Laguna won the third championship in its history and is consolidated as one of the best Mexican football teams. For 2009, in record time, it inaugurated the most important sports, social and cultural complex in Latin America, the Santos Modelo Territory.
From 2010 to 2013, he reached four league finals in Mexico and two international finals, lifting the fourth league title in the team's history in the first half of 2012.
As Vice President of Sports for Grupo Modelo, he led the baseball team Club Yaquis de Obregon to four Mexican Pacific League titles (2007, 2011, 2012 and 2013), as well as two Caribbean Series titles in 2011 and 2013 representing Mexico.
With the team Venados de Mazatlan won in 2008 a new championship after a drought of nearly three years, consolidating as the team of the decade.
Under the leadership of Alejandro Irarragorri, the athletic events were consolidated as the best in our country. The Mazatlan Pacific Triathlon was recognized by the athletic community as the best in Mexico and one of the best in Latin America. In the case of the Corona Queretaro Marathon and the Grand Pacific Mazatlan Marathon, it has seen a constant growth during the last four years, positioning itself within the top 5 of athletic events in our country due to its organization and number of competitors, with more than 12 thousand participants in each of the Marathons.
In 2014 he became the first President of a Mexican football team to be invited as an exhibitor to the most important international congress of leaders of the sports business "Sports Business Summit 2014", held in the city of London, in the facilities of the Chelsea Club. During his participation he shared the panel with Erik Thoir, owner of the Inter Milan Club, James Pallota, owner of the Club Roma of Italy and Josh Harris, owner of the 76´s Philadelphia NBA and the New Jersey Devils of the NHL, with the theme of the Globalization of sport at the level of owners, their reasons, plans and growth.
It is worth mentioning that he is an Owner Director of the General Assembly of the Mexican Football Federation (Federación Mexicana de Futbol A.C.). (Femexfut); Member of the Board of Directors of the Universidad del Valle de México (UVM Campus Torreón).
During his studies he collaborated with the Mexican company ETN (1992-1994). Once qualified, he participated in the company SILEX (1994-1996), changing his residence to Sao Paulo, Brazil.
Subsequently he held positions as Vice President of the Chamber of Industry and Commerce Brazil / Mexico (1995-1998), International Vice President Lazarus Metals Ltd (1995-1998), Founder and CEO of LAMATRADE (1996-2000), Founding Partner and CEO of LAMAGER, S.A. De C.V.., a leading company in the marketing and distribution of fertilizers and metals, with sales of over one million metric tons of these products (Founder 2001-2004), President of the National Association of Fertilizer Marketers (ANACOFER 2001-2003), Founding Partner of TCG Sports Strategic Management.
Main Stage Speaker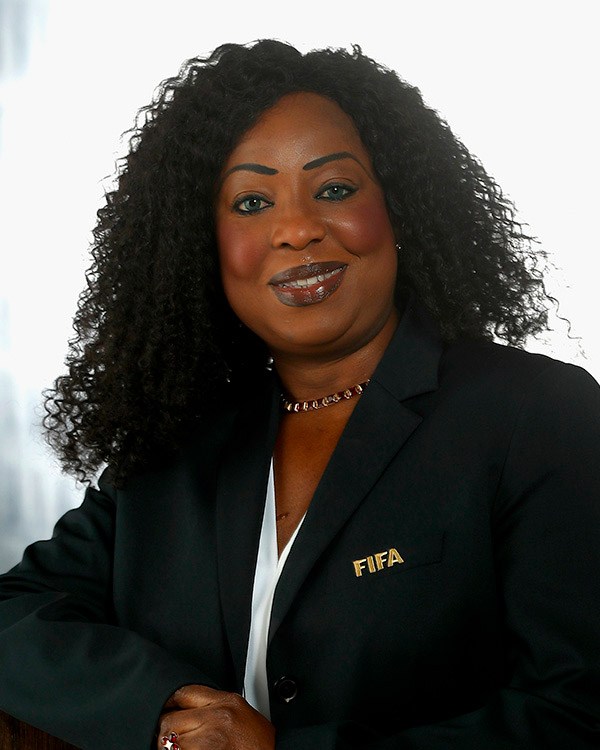 FATMA SAMOURA
SECRETARY GENERAL – FIFA
During the 66th FIFA Congress in Mexico, in May 2016, Fatma Samoura became the first woman to be appointed as FIFA Secretary General. She took office on 20 June 2016.
Ms Samoura was born in Senegal on 9 September 1962. Before joining FIFA, she was a 21-year veteran of United Nations (UN) programmes and the UN's Resident Humanitarian Coordinator and UNDP Resident Representative in Nigeria. Before this role, she spent eight years in the private sector, working in the fertiliser trading sector for Senchim, a subsidiary of Industries Chimiques du Sénégal.
Ms Samoura earned her master's degree in English and Spanish at the University of Lyon, and a post-master's degree in international relations/international trade from the Institute d'Etudes Supérieures Spécialisées (IECS) Strasbourg-Finance.
Main Stage Speaker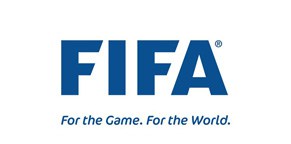 ANDREA AGNELLI
CHAIRMAN OF JUVENTUS AND THE EUROPEAN CLUB ASSOCIATION
Andrea Agnelli is chairman of Juventus Football Club S.p.A. since 19 May 2010, and Lamse S.p.A., a holding company for which he is a founding shareholder.
Born in Turin in 1975, he studied at Oxford (St Clare's International College) and Milan (Università Commerciale Luigi Bocconi). While at university, he gained professional experience both in Italy and abroad, including positions at Iveco-Ford in London, Piaggio in Milan, Auchan Hypermarchéin Lille, Schroder Salomon Smith Barney in London and, finally, Juventus Football Club S.p.A. in Turin.
He began his professional career in 1999 at Ferrari Idea di Lugano, where he was responsible for promoting and developing the Ferrari brand in non-automotive areas. In November 2000, he moved to Paris and assumed responsibility for marketing at Uni Invest SA, a Banque San Paolo company specialising in managed investment products. From 2001 to 2004, Mr Agnelli worked at Philip Morris International in Lausanne, where he initially had responsibility for marketing and sponsorships and, subsequently, corporate communication.
In 2005, he returned to Turin to work in strategic development for IFIL Investments S.p.A. (now EXOR N.V.).
He joined the board of directors of IFI S.p.A. (now EXOR N.V.) on May 25 2006.
Agnelli is a general partner of Giovanni Agnelli BV, a member of the board of directors of FIAT S.p.A. (now Fiat Chrysler Automobiles N.V.) and a member of the advisory board of BlueGem Capital Partners LLP. He is the President of "Fondazione del Piemonte per l'Oncologia".
He is a member of the European Club Association Executive Board since 2012.
Since 24 July 2014 he has served as a board member of the Serie A National League of Professionals and also became a board member of The Foundation for General Mutuality in Professional Team Sports.
In September 2015 he was appointed to the UEFA Executive Committee as an ECA representative and, as of September 2017, he is Chairman of the European Club Association.
Main Stage Speaker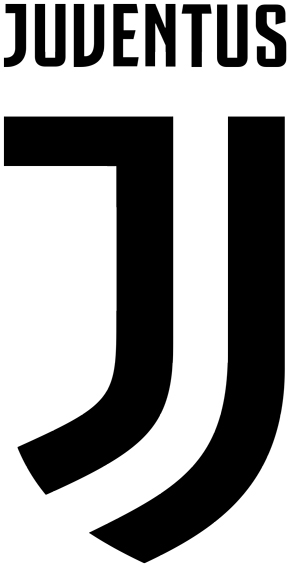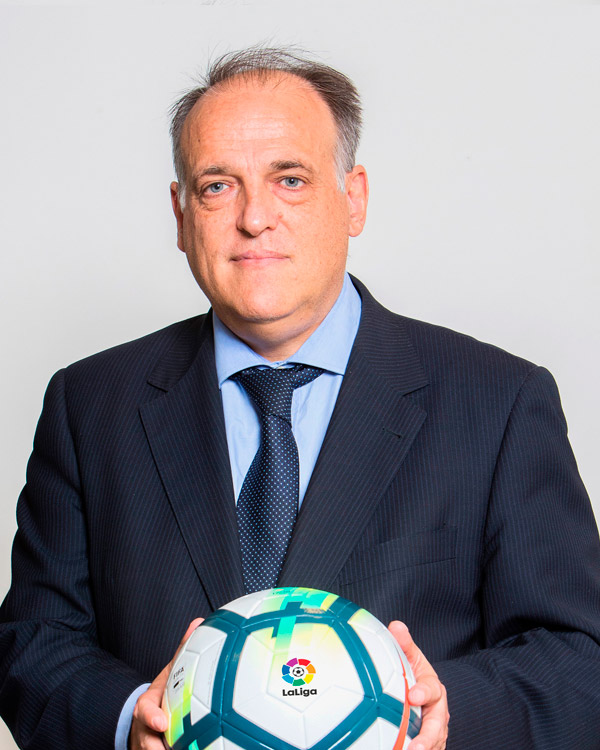 Javier Tebas
President – LaLiga
Javier Tebas Medrano became the President of LaLiga in April 2013, having previously served as Vice President and as a member of the league's Executive Committee. Prior to that he had been President of the Spanish football club SD Huesca.
He has been a practising lawyer since 1987. He has served as legal advisor to several Spanish and foreign clubs and sports entities and serves on the boards of several national and international associations. He also teaches Master's degree courses on sport and commerce.
Main Stage Speaker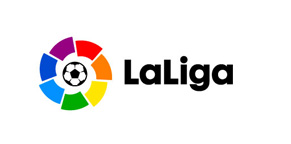 Emilio Garcia
MANAGING DIRECTOR INTEGRITY AT UEFA
Doctor in Law at Rey Juan Carlos University in Madrid in which he served as Associate Professor on Labour and Sports Law since 2004 until 2012. Master in Sports Law (2003, Lleida University, Spain) and Master in European Sports Governance (Science Po, Paris).
In the field of football, Emilio was responsible for all legal matters as Legal Director of the Spanish Football Federation for more than eight years (2004-2012). At the same time, he was appointed as member of the UEFA Control and Disciplinary Body for the period 2006-2012.
In March 2012, he was also appointed CAS Arbitrator by the International Council for Arbitration of Sport.
In September 2012, Emilio joined UEFA as Head of Disciplinary and Integrity. In 2017 we was promoted to his current position, Managing Director of Integrity. He is now responsible for all Integrity matters of UEFA, in particular, the following:
– Lead, supervise and provide all necessary legal and administrative support to the UEFA Organs for the Administration of Justice (the Control, Ethics and Disciplinary Body, the Appeals Body and the Adjudicatory Chamber of the Club Financial Control Body) ensuring the highest standards of decision making within the UEFA judicial bodies.
– Providing guidance to national federations, clubs, players regarding the disciplinary framework and procedures.
-Oversee the UEFA Anti-doping and medical programme.
– Oversee the defence of UEFA in disciplinary decisions challenged before the CAS or any other jurisdiction.
– Oversee the operation of UEFA's Betting Fraud Detection System (BFDS) and the functioning of the network of Integrity Officers in order to shape and coordinate the fight against match-fixing in European football.
Over the last years, Emilio acted as UEFA's main legal counsel at the most relevant proceedings relating to disciplinary (Fenerbahce, Serbia & Albania, Legia), anti-doping (Ademi) financial fair play (Malaga, Galatasaray) and match-fixing proceedings (Fenerbahce, Besiktas, Eskiserhirspor, Skenderbeu) in European football before CAS.
Main Stage Speaker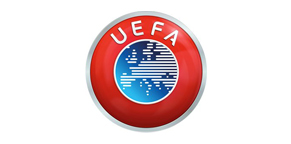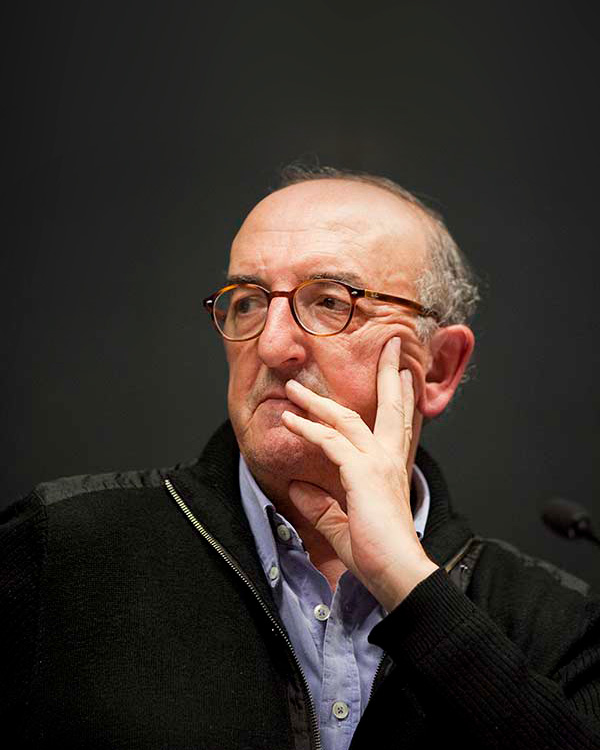 Jaume Roures
Founding Partner – MEDIAPRO
Involved in the foundation and development of Televisió de Catalunya (TV3) where he spent eight years in charge of the News and Sports Productions Department. Director of Special Operations for the Federation of Regional Organizations of Radio and Television (FORTA, as per the Spanish acronym). In addition, he was head of the Television Department in Dorna, the company which organizes MotoGP World Championships.
Main Stage Speaker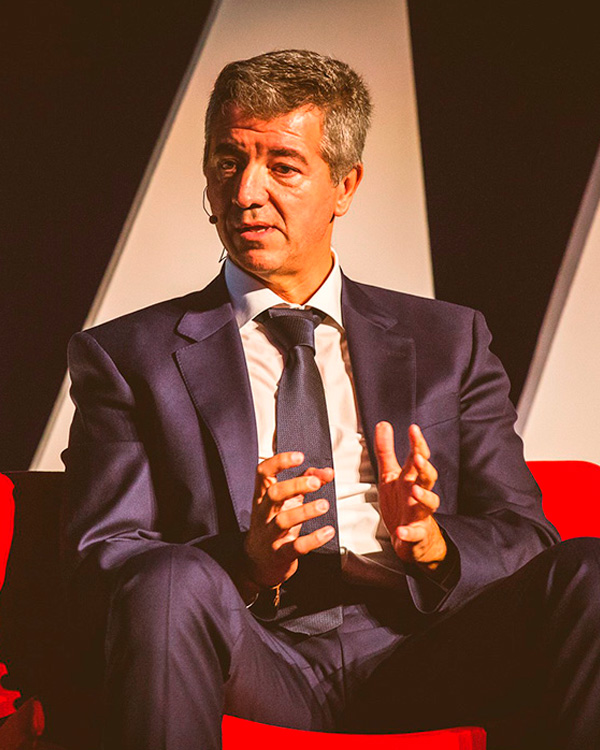 Miguel Ángel Gil Marín
CEO, Atlético de Madrid
Miguel Ángel studied veterinary previous to his appointment at Atlético de Madrid, something that not many people know. In 1992 he became General Director of the club, gradually ascending until his actual position as CEO and main shareholder.
During this period, Atlético de Madrid SAD, now officially one of the top three teams in La Liga fighting hand to hand with Barcelona and Real Madrid, managed to conquer La Liga twice, two UEFA Europea Leagues, two European Supercups, one Spanish Supercup, three Copa del Rey and a Copa de la Reina, in addition to reaching two UEFA Champion League finals against archenemy Real Madrid. Apart from the undisputable sporting achievements, Atlético has seen a massive increase in its equity as a result of the succesful strategic and consolidation plan implemented, and which will reach it's peak with the construction of new home stadium and different head offices for its Academy.
Main Stage Speaker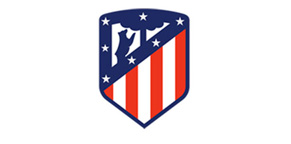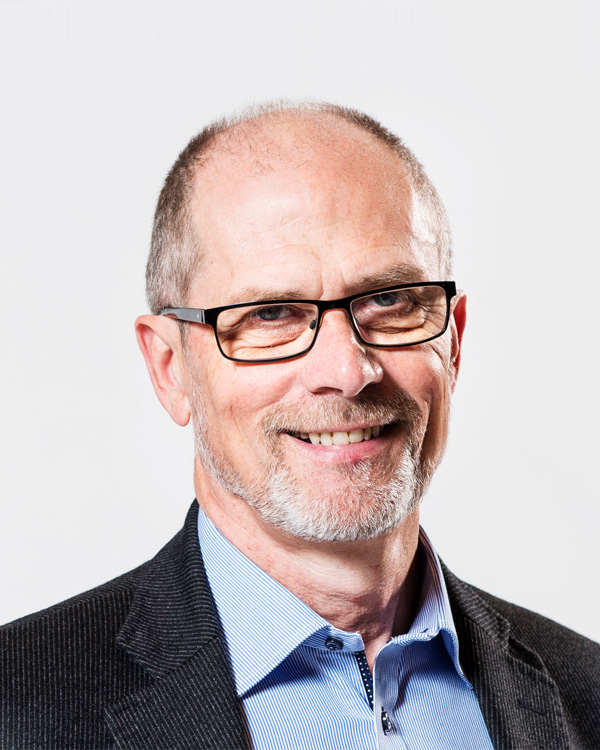 Lars-Christer Olsson
Chairman – EPFL
Lars-Christer Olsson is currently President of the Swedish Professional Football League, a founding Member of the EPFL, and is the Chairman of the European Professional Football Leagues since March 2016. Lars-Christer has devoted most of his professional life to football. He served as the tournament Director for the EURO 92 in Sweden. Then, he worked as General Secretary of the SEF before taking a step up to the same position at the Swedish Football Association (SvFF). He was hired as Director of Professional Football & Marketing at UEFA, and then became CEO of UEFA from 2004 to 2007, a position that he held until coming back to his native Sweden to become the Swedish Football League, Föreningen Svensk Elitfotboll (SEF) Chairman.
Main Stage Speaker
Nasser Fahad Al Khater
Assistant Secretary General – Tournament Affairs, Supreme Committee for Delivery & Legacy
Nasser Fahad Al Khater is the Assistant Secretary General for Tournament Affairs with the SC. Previously he held the title of Executive Director of Marketing and Communications for the same organisation. In early 2015, he was also appointed Deputy CEO of the Qatar 2022 Local Organising Committee.
Appointed to the Qatar 2022 Bid Committee in 2009, he oversaw both the media element and the impressive marketing campaign that led to Qatar's success in bringing the FIFA World Cup™ to the Middle East for the first time.
Main Stage Speaker
Greg Carey
Managing Director – Goldman Sachs
Mr. Carey brings over 30 years of extensive stadium, sports, project finance and infrastructure expertise. In aggregate, Mr. Carey has over $140 billion in financing experience. Before joining the firm in 2004, Mr. Carey was the head of the Transportation and Infrastructure Group at Citigroup, where he focused on large, complex infrastructure financings. He continues this effort now at Goldman Sachs with a focus on innovative financings in the municipal market, ranging from revenue bond credits and project financings for sports facilities, large toll roads, ports, and public private partnerships (P3s) in the US.
Mr. Carey has extensive project finance and credit structuring expertise related to long-term debt for sports teams and stadiums and has helped finance over $14 billion of facilities for professional and college sports franchises. This experience in executing project financings is in a variety of markets including municipal, investment grade, bank loan, and high-yield.
Mr. Carey earned an AB in Economics from Harvard College in 1983.
Main Stage Speaker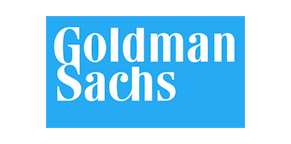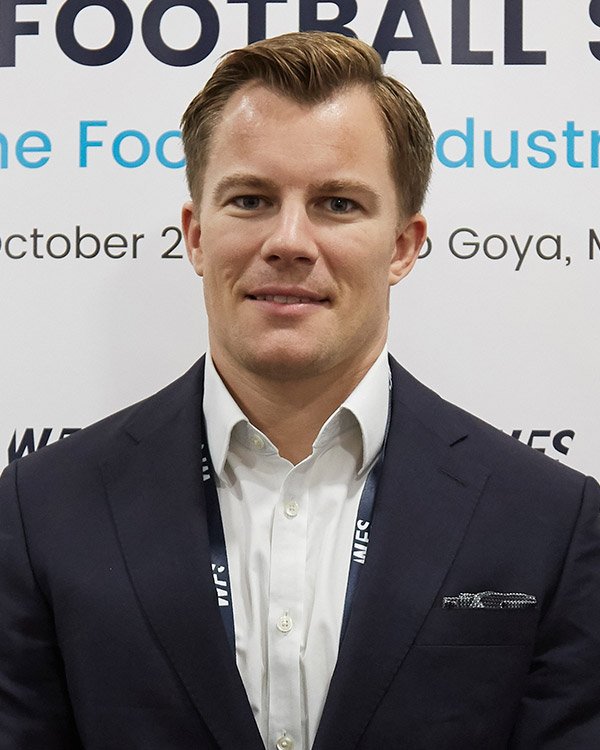 Don Dransfield
Director of Operations Development – CITY FOOTBALL GROUP
Don joined Manchester City during the 2010/11 season as Head of Strategy and Business Planning after seven years with Boston Consulting Group, most recently as a Project Leader in the Media Practice Area.
During his time with City Football Group, Don has lived across the growing network of clubs, working on the acquisition and subsequent integration of the City teams in New York, Melbourne and Yokohama.
Now Director of Operations Development for CFG, Don is responsible for driving operational effectiveness across the current portfolio of Group businesses and screening prospective investment opportunities.
Don holds an economics degree from Trinity College, Cambridge, and lives in London with his wife Lauren.
Main Stage Speaker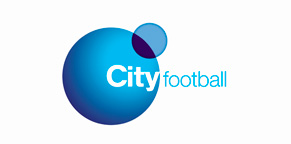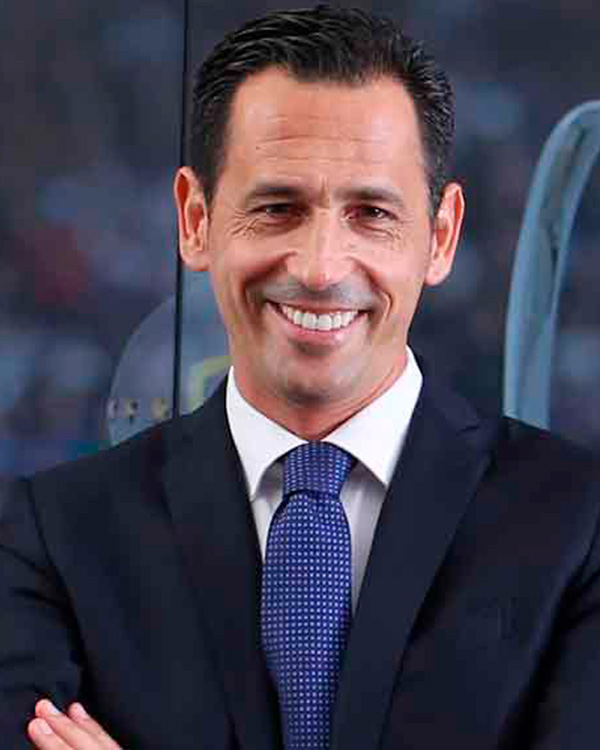 Pedro Proença
President – Portuguese Football League

Pedro Proença is the current President of the Portuguese Football League as well as a Business manager and a Judicial Administrator. He studied Business Management at Lisbon School of Economics and Management. He was also a renowned referee in the world of football where he refereed in important tournaments such as the UEFA Champions League, Eurocup, and World Cup. In fact, he was the first referee to overview both club and national team European competitions on the same year.
Main awards and recognitions:
179 matches in 1st division
356 matches in national championships
2 Portuguese cup finals  refereed
3 Portuguese Supercup finals
2 League Cup finals refereed
2006-2007 Portuguese referee of the year
2012 Best Referee by IFFHS
Proença retired in 2015 and six months after his retirement he announced his candidature to later become the president of the Portuguese Professional Football League.
Main Stage Speaker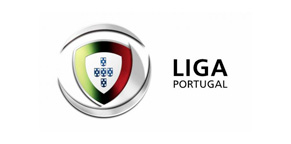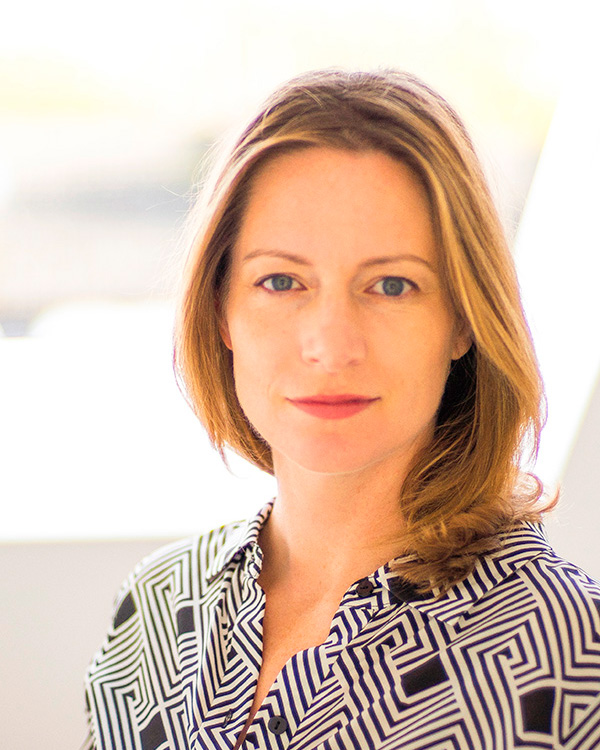 Caitlin Hughes
Member of the Board, Juventus & Director of Business Development, Global Markets, BBC Worldwide
Caitlin Hughes has worked in the fields of strategy, media and sport for over ten years.
Caitlin is Director of Business Development, Global Markets, at BBC Worldwide, and a Non-Executive Director of Juventus Football Club in Italy.
Prior to the BBC, Caitlin worked at the strategy consulting firm, Boston Consulting Group, where she advised clients across a range of sectors from media to financial services.
Caitlin holds a Bachelor's Degree in Experimental Psychology from Oxford University (Wadham College) and a Masters in International Relations and Economics from the Johns Hopkins School of Advanced International Studies (SAIS).
Caitlin mentors digital media startups and is part of the female-focused angel network, AngelAcademe. She is also a Trustee of David Nott Foundation which provides medical training for surgeons in hostile and austere environments.
Main Stage Speaker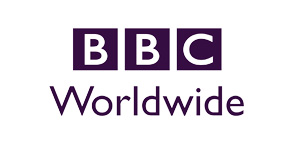 Julio Senn
Managing Partner – Senn, Ferrero, Asociados
Julio Senn is a Graduate in Economics and Business Science from the Universidad Complutense, where he specialised in Financial Auditing. He began his professional career with Arthur Andersen in 1990, and 1998 he went on to join the Diario AS part of the Prisa Group, where he was Assistant General Manager of Finance and Human Resources, following which he was appointed Managing Director of Real Madrid Club de Fútbol, in 1999 where he spearheaded the extensive reorganisation and modernisation of the Club, going on to join Garrigues in 2002 as head of the Sports & Entertainment department developing a line of business providing advice and assistance to sports personalities professionals and artists in the entertainment sector.
He teaches the Master's course in Communications and Journalism at the Escuela de Estudios Universitarios del Real Madrid-Universidad Europea de Madrid.
He is also a member of the Center of Sports Business Management (CSBM) IESE and an instructor on the Auditing Master's course at the Universidad Complutense.
Julio Senn is a member of the Official Official Register of Accounts Auditors (ROAC).
He speaks Spanish and English.
Main Stage Speaker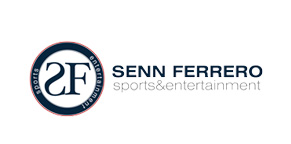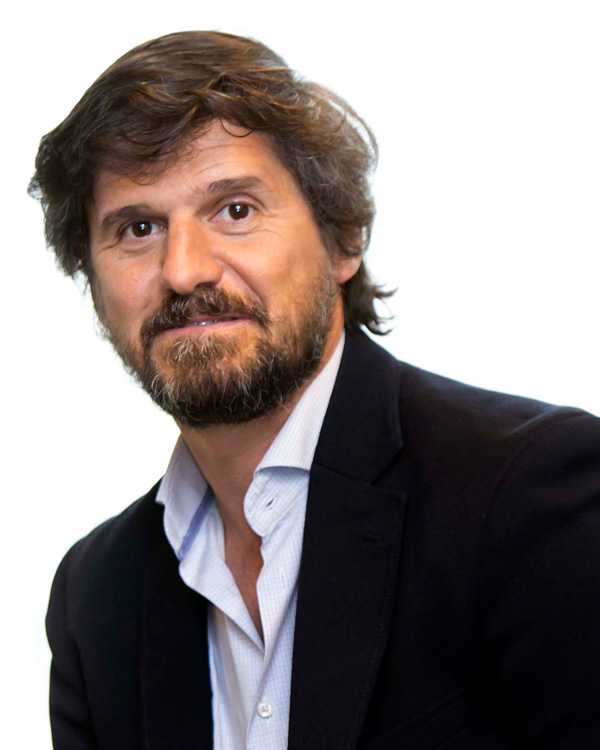 Ignacio Arrola
Marketing and New Media Director, Mediapro
Ignacio holds a Degree in Business Sciences from the Complutense University and an Executive MBA from the Instituto de Empresa. He began his career working in advertising agencies Young & Rubicam and Ruiz Nicoli managing accounts of customers of Great Consumption. Subsequently, he went to the marketing and commercial environment in charge of the commercial, communication and advertising of the pay TV operator Vía Digital. He has been responsible for sports rights and new media developments in Audiovisual Sport and Sogecable. In Mediapro he has been over the past 9 years Marketing and New Media Director for products such as Gol Televisión, GOL, beIN SPORTS and BEIN CONNECT.
Industry Talks Speaker
Irene Cravero
Planning and Cost Control, Finance -Juventus FC
Irene Cravero, Planning and Cost Control, Finance, Juventus FC.
Football players reporting and company cost control. Business Management Ph.DUniversity of Turin, College des Ingenieurs MBA in Turin/Paris.
Industry Talks Speaker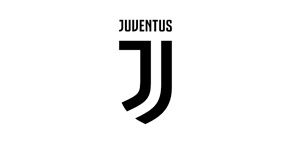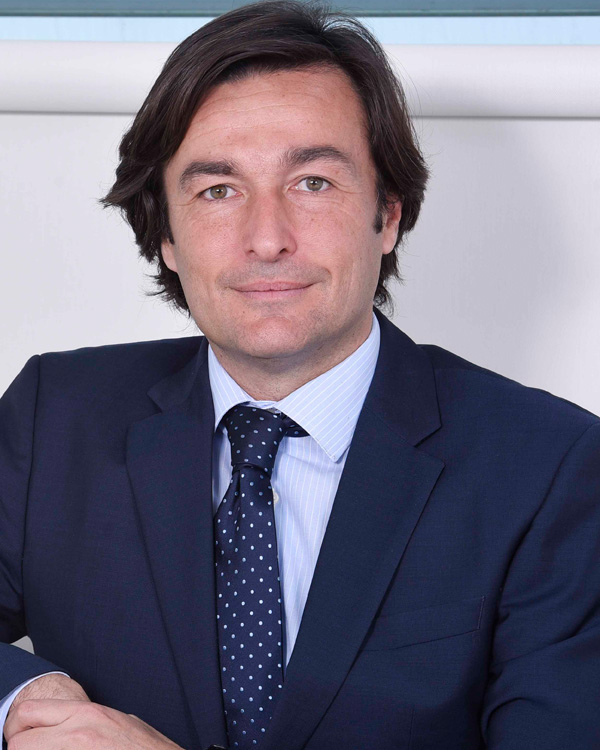 Adolfo Bara
Managing Director of Marketing & Sales, LaLiga

Adolfo, an industrial engineer, worked at Adidas as Global Football Manager until 2003. Since then, he worked in two LaLiga football clubs as Director of Marketing and Sales: Real Sociedad SAD and RCD Espanyol de Barcelona. In the latter, he was involved in the design and construction of the new clubs stadium until 2009.
After working as a sports consultant for four years, in 2013 he became Managing Director of Marketing and Sales of the Spanish Professional Football League (LaLiga), a position that he continues to occupy to this day.
Industry Talks Speaker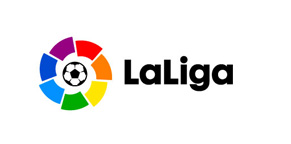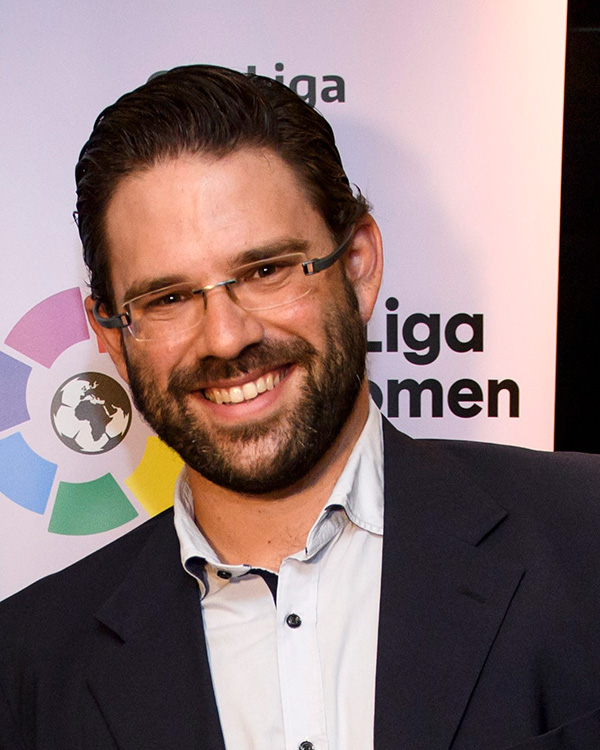 Pedro Malabia
Women´s Football Director – LaLiga
Pedro Malabia has been in women's football for 18 years. Being still a student of the last course in the German School of Valencia, together with two colleagues, he responded to the request of aid of a team of 14 year old girls that wanted to play football.
In 2009, they merged with Valencia, being key to its Foundation and the role of Pablo Mantilla. Today Valencia, which had no tradition of women's football, is one of the benchmarks of the Iberdrola League. Malabia came out before the call of a big project of global competition, that collected with responsibility and a challenge. To this day he leads the development of women's football for LaLiga.
Industry Talks Speaker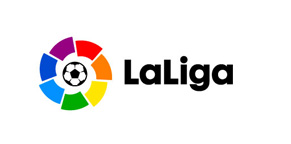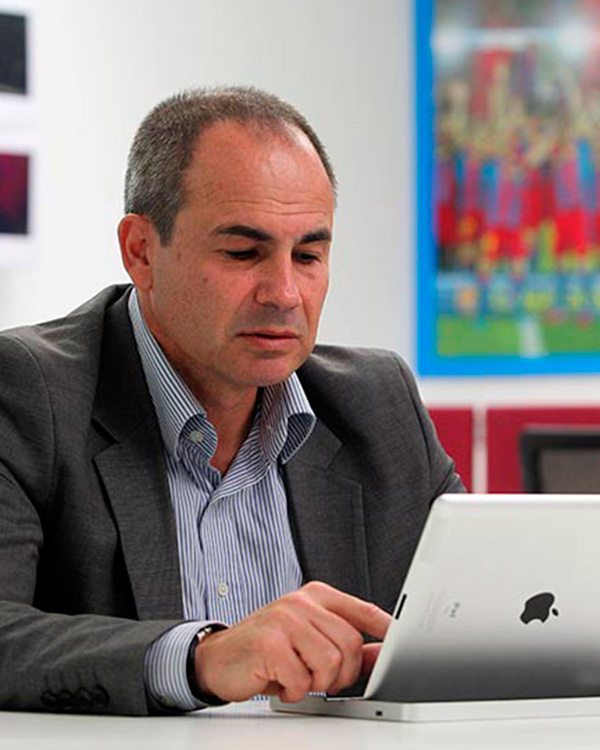 Albert Valentin
Deputy Sports Manager – Olympique de Marseille
Albert Valentin, 55 years old, has been Director General of the U.E. Figueres, Coordinator of the Sports Area of Espanyol de Barcelona, Technical Secretary of F.C. Barcelona and Real Zaragoza, currently Deputy Sports Manager at Olympique de Marseille. In addition to being FIFA coach, he has been a teacher in the Master of Sports Management of the RFEF. As a specialist in Sports Management he recently published the book Sports Management in a professional soccer club.
Industry Talks Speaker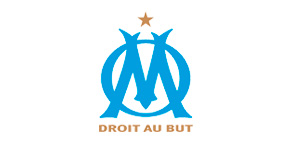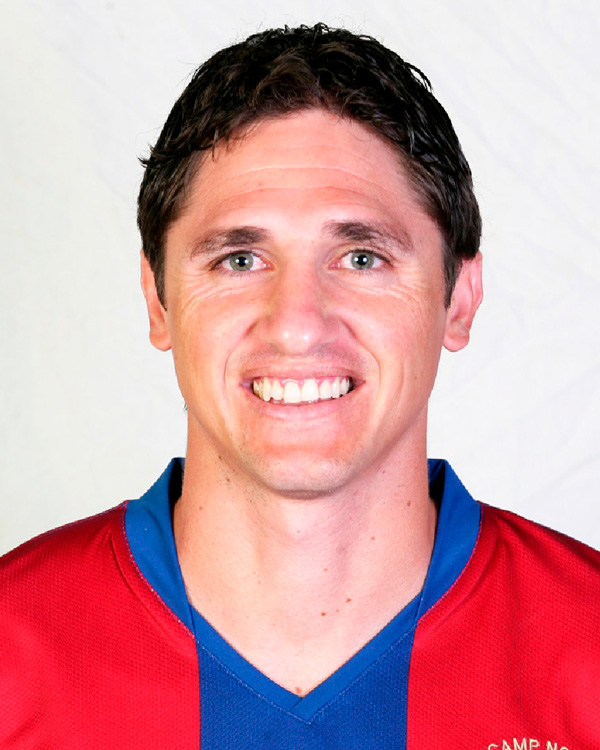 Edmilson
Ex-Football Player
Brazilian player who was part of the team led by Frank Rijkaard, he could occupy positions of defense and defensive midfield. He had a relevant role during the four seasons he remained in the club, despite the injuries he suffered. Person of a great humanism, he created the foundation that bears his name and that promotes sport among young people in situation of vulnerability.

ACIHIEVEMENTS FCB:
1 Champions League (2005-06)
2 Leagues (2004-05, 2005-06)
2 Supercopas of Spain (2005, 2006)
2 Copa Catalunya (2004-05, 2006-07)
Industry Talks Speaker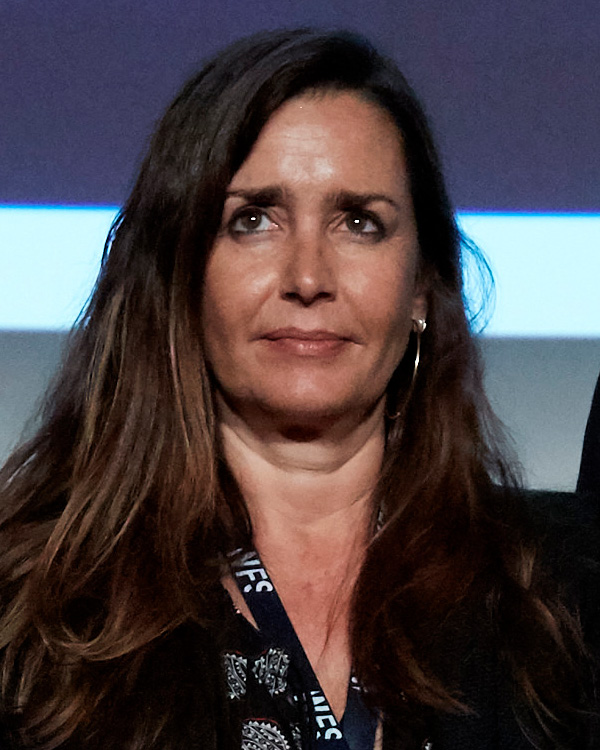 Maria Vallès Segura
General Director of FC Barcelona's Foundation
Maria Vallès Segura es la nueva directora general de la Fundación FC Barcelona desde 2017.
Vallès ha sido directora de gestión externa a la Fundación Vicente Ferrer desde el año 2012. Con más de 18 años de experiencia en el sector no lucrativo, ha sido responsable de comunicación y abogacía de ISGlobal, directora ejecutiva de la Fundación SIDA y Sociedad y responsable de Fundraising y Comunicación de Médicos Sin Fronteras. También ha coordinado sobre el terreno varios programas de ayuda humanitaria y desarrollo en Kenia (África) y en Guatemala (Latinoamérica).
Industry Talks Speaker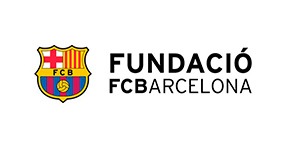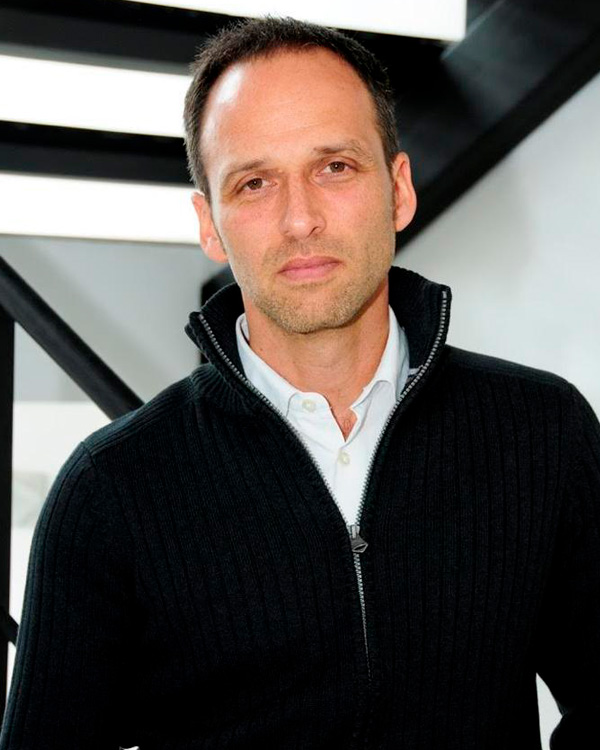 Jürgen Griesbeck
CEO, Street Football World
"Life doesn't end here. We have to go on. Life cannot end here. No matter how difficult, we must stand back up. We only have two options: either allow anger to paralyse us and the violence continues, or we overcome and try our best to help others. It's our choice. Let us please maintain respect. My warmest regards to everyone. It's been a most amazing and rare experience. We'll see each other again soon because life does not end here."
Jürgen found it was only on the football pitch that armed young Colombians seemed willing to engage in dialogue, with football proving a catalyst for communication and cooperation. Drawing on this insight, he developed Fútbol por la Paz (Football for Peace) – a youth project that used football to combat violence in Medellin.
Fútbol por la Paz was not your average football programme. Guns had to be left at the front door, teams had to include a gender mix and disputes had to be settled by the players themselves – not referees. Hardly conventional, yet highly effective. Before long, participants began to reimagine their lives away from the pitch, leading to an increase in social mobility and a decrease in youth mortality. All through the power of football.
Jürgen soon realised that Fútbol por la Paz was not alone. All over the world, organisations were using football as a tool to tackle their various local issues, from AIDS prevention to social integration to gender equality. But there was a problem. There was very little collaboration between these organisations and, by extension, very few opportunities to share experiences and exchange knowledge. Something needed to be done.
With this in mind, Jürgen founded streetfootballworld in 2002 – a global organisation that connects grassroots initiatives like Fútbol por la Paz and amplifies their impact. The journey since then has been nothing short of remarkable.
Industry Talks Speaker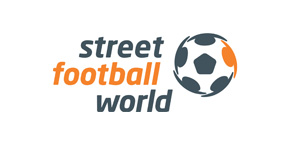 Ramón Robert
CEO – RCD Espanyol
Ramón Robert (Barcelona, 1971) es el director general del RCD Espanyol de Barcelona S.A.D. Es miembro de la Junta de Administración y Director General del RCD Espanyol. Estudió en ESERP Business School, una universidad que tiene un gran valor añadido a sus titulaciones como Masters y Doctorados en Derechos Humanos, Negociación Internacional, Marketing y Relaciones Públicas,
Él está a cargo de todos los niveles de gestión excepto en el área deportiva explícitamente. El plan de acción actual que dirige se centra en buscar una mayor promoción. Será el mayor avance en términos de desarrollo económico, comercial y social, desde la adquisición del club por el Grupo Chino Rastar.
También ha desarrollado diferentes cargos a nivel multinacional durante su carrera profesional.
Industry Talks Speaker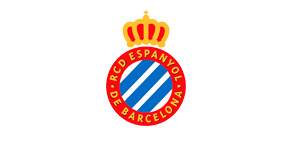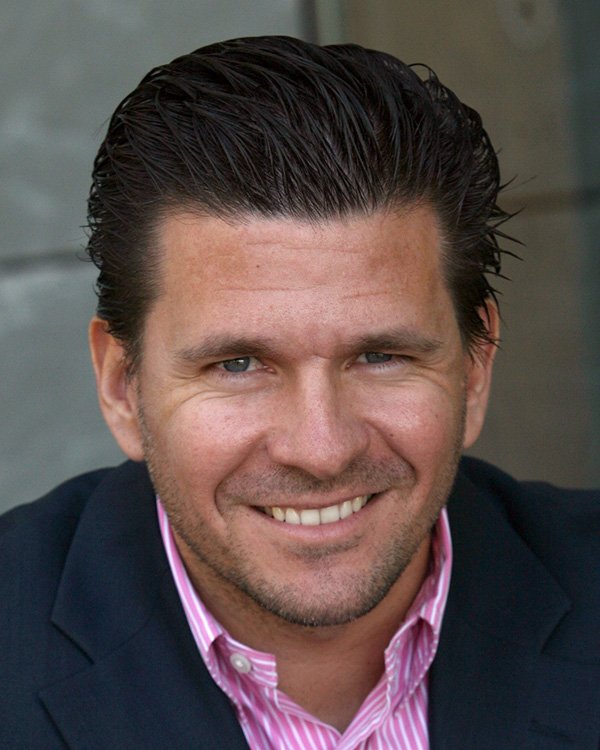 Enrique Moreno
Global Brand Director – LaLiga
Enrique Moreno Deckler is Global Brand Director at LaLiga. The main objective of this area is the increase the value of LaLiga brand both quantitatively and qualitatively. Its functions include:
• Creation and development of internal and external brand identity, including determination of values, attributes, tone and aesthetics.
• Coordination of the brand exposure through the different countries and channels of LaLiga.
• Management of LaLiga's international advertising campaigns.
• Creation of strategic agreements with international partners.
• Development of national and international market research concerning the LaLiga brand.
Enrique has an Executive Master in Direct Marketing, e-Commerce and CRM at ESIC Business School and has studied Advertising at CENP Madrid. He is also certified executive coach by IPH and a specialist in the creation and development of personal brands. He has worked in agencies for several years and has been Director of Marketing Services at TPI-Telefónica, Director of Brand Strategy at Sanitas, Director of Marketing and Communication at Sanitas; and Marketing Director at Quirónsalud Group, until his incorporation to LaLiga.
Industry Talks Speaker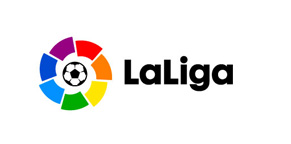 Julio González Ronco
Managing Director of the Real Madrid Foundation
Mr. Julio González Ronco has been Managing Director of the Real Madrid Foundation since 2009. Previously from 1999 until November 2006, he held the same position. He has been Secretary of the Legal Committee of the Spanish Olympic Committee (COE) since July 2006.
In February 2007, he was appointed Legal and Technical Advisor on CSR matters of the public entity Loterías y Apuestas del Estado, a position he would leave in 2009 to join again the Fundación Real Madrid as Managing Director.
Industry Talks Speaker
Andy Stalman
Expert in Branding. "Mr. Branding"
Andy Stalman is one of the best specialists in Branding in the world. He has talent and charisma and has been regarded as "Mr. Branding" in several countries. With a magnetic personality, he has positioned himself in leadership since his youth. Author of the bestseller "Brandoffon. Branding the Future ", considered one of the most influential books of the century. Director of "Master Brandoffon" in Esden Business School and Professor and Award for Educational Excellence IE Business School. Visiting professor at prestigious business schools and companies in Europe and Latin America. As an expert in identity with more than 25 years of experience, he has developed projects in more than 20 countries.
He has also been Director of Marketing for Lacoste and Aeropuertos Argentina 2000. Since 2002 he is the CEO of Cato Partners Europe & LatAm. Reputed speaker and leader in the digital world. His blog was named best blog of 2015. He believes that a new educational model and eight hugs will change the world for the better. A humanist in the world of business.
He gives lectures in Spain and other countries in Europe, Asia, the US and Latin America. Co-author of the books "Colors of knowledge. A polychromatic view of human wisdom" (2013), "Barcelona: Football Capital of the World" (2012) and "Vicente del Bosque: The Complete Spanish Leader" (2012). In June 2016 he published, also with Editorial Planeta, his second book "HUMANOFFON".
Industry Talks Speaker