The football ecosystem can be pictured as an iceberg, in which the top-tier clubs are the ones that usually obtain higher media coverage, resources, and overall attention.
The truth is though, that the foundation of the sport is built by a majority of clubs at the youth and grassroots levels. While these clubs usually do not enjoy as much coverage, the level of loyalty from their fans is extremely high.
The landscape is changing though, and thanks to technological developments, brands like Sportswik are democratising sports media coverage across all levels of the sport. And they do so by developing their own white label app which they develop for football properties, rather than having them depend on third-party platforms.
In an exclusive conversation with WFS Digest, Martin Wiklund, Co-Founder and CEO at Sportswik, who will partner with us for WFS Europe, tells us: 
How they are helping the Swedish Football Association drive greater fan engagement by broadcasting football matches across all categories
The reasons behind their decision to pivot from their original business model
Why "convenience" is the card that trumps everything else when trying to drive greater fan engagement
WFS: Can you describe to our audience what is and why the world needed Sportswik?
Martin Wiklund (MW): Sportswik is a white label app & media platform for user-generated content, fan engagement, and innovative sponsor/partner activations.
The service is licensed to federations & leagues who get their own instances of the apps and the media platform with their own naming and branding, and where they own all the content, user data, and the end user relation.
The platform integrates schedules, results, and stats from competition management systems with sport-specific app features for users and team/club reporters to contribute with the live score, live streaming, pictures, video, commenting and cheering.
Finally, it also includes digital activations for sponsors & partners that enables partners to communicate with the audience in a very specific and personalized way.
Sportswik was created to give people who care for their amateur and youth teams and matches an easy-to-use tool to create and share sports media content so that family, friends & fans can follow and share the passion even if they can´t be at the arena. Every match on any level can get the same type of content as the professional ones, and all it takes are one or two people with a smartphone they already have in their pockets.
The partner features, together with payments from users for access to live-streamed matches, enable entirely new digital revenue streams for federations, clubs, and teams.
Effectively, football-related properties can monetise "rights" that didn´t exist before at the amateur and youth levels of the competition pyramid.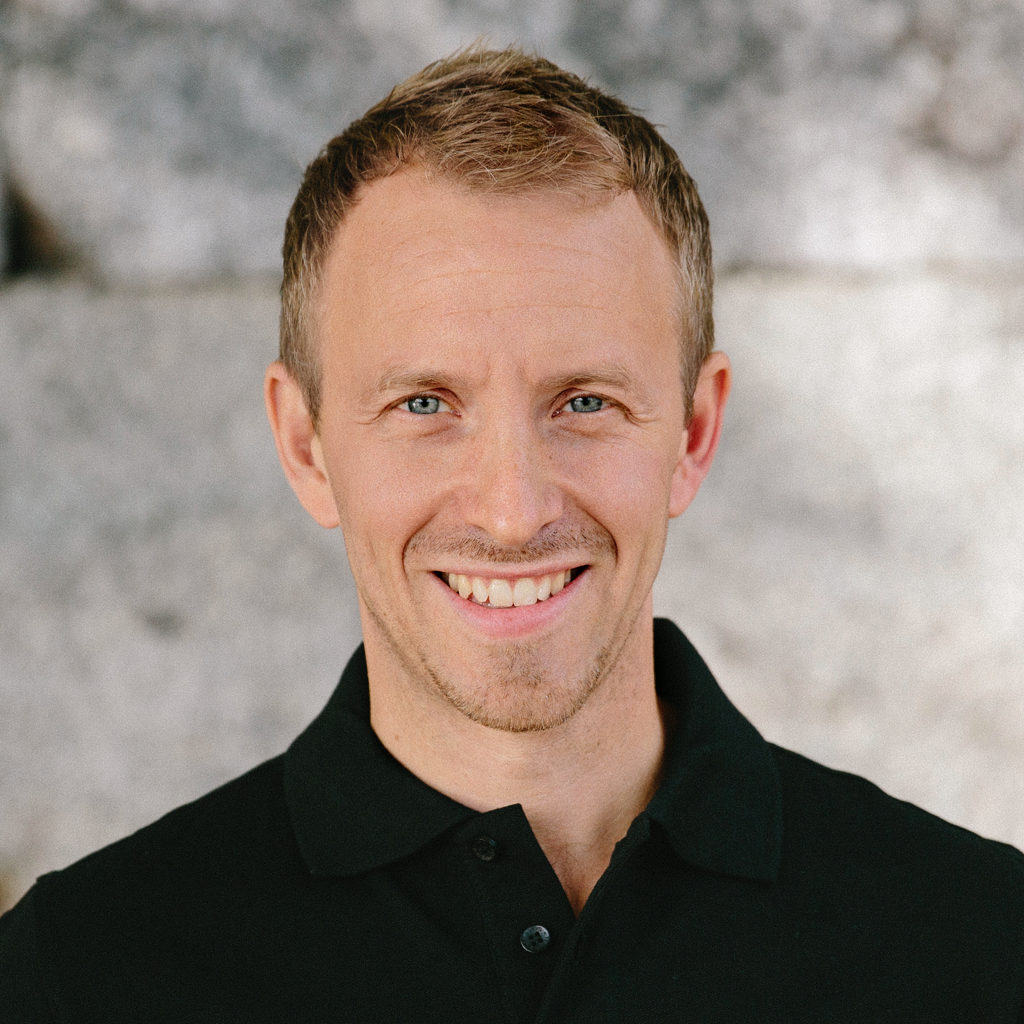 WFS: What was the change you saw in the world that made you decide to launch the project 10 years ago?
MW: Traditional media did no longer cover matches below the top leagues. Amateur and youth coverage was (and still very often is..) non-existing or scattered between results & tables on federation websites or apps, various social media services, and club websites. Smartphones were getting better and better cameras and network bandwidth started to allow sharing of picture and video content.
But the biggest trigger to the project was me being at a tech conference in San Fransisco and hearing a senior VC on stage say that if you are really going to succeed with something, you got to do what´s in your heart. If you are only in it for the money, there are easier ways to get money when things go tough, as they almost always do on a startup journey. I asked myself what´s in my heart?
That was sports & tech.
Sports were always my number one priority as proven by my 25-year career with 8 years as a professional football player, 4 years as the vice chairman of my old professional club, and a number of years of coaching on both adult and youth levels.
But I also had a deep passion for "Tech", and more specifically mobile apps, that I started building already in 1999, perhaps 10 years too early…
On an early morning flight leaving San Francisco, the whole idea of Sportswik was born, being the perfect merge of my two big passions.
"The content, user data, and end-user relation should not be owned by third-party tech companies, but by the rights owners."
WFS: You pivoted the business model back in 2019. Why was this?
MW: For the first 5 years Sportswik was a standalone consumer app where teams could sign up, enter their matches and then live report and share content. We had a couple of hundred thousand users and collaborations with the Stockholm Football Association, Sheffield & District Junior League in the UK, and some of the biggest youth tournaments in the Nordics.
But during discussions with the Swedish Football Association, who wanted to initiate a partnership, it became clear to us that if we really wanted to achieve our mission of democratizing sports media coverage, we should do this together with the rights owners directly.
The content, user data, and end-user relation should not be owned by third-party tech companies, but by the rights owners, who for amateur and youth football most often are the national or regional associations. So, we decided to drop our old model, shut down the Sportswik app, and instead white label and license our solution to federations and leagues.
WFS: Will owning one's own IP be the key for sports properties to monetize from fan engagement?
MW: We believe that owning the end user relation will be key for sports properties to monetize from fan engagement. And this requires hyper-personalised user experiences for people to spend their time, engage, and pay for services or content that they find relevant, fun, and important.
For many years sports properties have given away their content, user data and end-user relation to the big social platforms getting very little insight back into who their followers really are and no way to approach them outside of the specific platform.
As said on stages in previous editions of World Football Summit: Content is king, data is gold, and now it´s time for sports properties to take back ownership and control over their assets.
WFS: As you mentioned, one of the benefits that Sportswik brings to the table is that it gives control over the team's fanbase (vs having it on third-party platforms like Instagram, Facebook, etc.). On the other hand, these third-party platforms ensure reaching a broader audience. Is the trade-off worth it?
MW: We focus primarily on enabling coverage and fan engagement for the base tiers of the competition pyramid (amateur, youth, and sometimes semi-pro levels). And these teams are not, and will never be, interesting to the wider audience.
They have their micro-communities who are very passionate and very loyal to the local community club, or the team were their child, sister, or whichever relative plays. But there is a huge number of these small micro-communities on amateur and youth levels that together make up a broad audience that is very attractive for sponsors and partners to reach.
And they are willing to pay for services if it means their teams will benefit or make money from it.
For top-tier clubs, leagues, national teams, etc, reach will always be important to maximize all channels of engagement and revenue. But we believe that the optimal solution on those levels is a hybrid where reach channels are used to drive people into self-owned platforms where the exclusive content and hyper-personalised user experiences can be served.
Content is king, data is gold, and now it´s time for sports properties to take back ownership and control over their assets.
WFS: Going back to what you mentioned at the beginning of the conversation, you are working closely with the Swedish Football Association. What was the problem they were facing?
MW: The Swedish FA described three main challenges when we met:
One was how to boost the coverage and engagement around amateur and youth football.
Another was to meet the demand from sponsors and partners who are no longer happy with traditional activations like screens in the arena, VIP tickets, and hospitality. These partners were expecting digital engagement, new ways to communicate with the community, and eventually, turning them into customers.
A third was the need for a modern communication channel with the entire football community, as their last point of contact was an email address to the team staff member who signed properties up for a competition.
WFS: How did Sportswik provide a solution and what was the outcome?
MW: We realized that the platform we had built over 5 years for user-generated content, fan engagement, and innovative digital sponsor and partner activations was a fantastic match with their needs.
We connected the media platform with the competition management and player registration systems and gave them their own instances of our apps for iOS, Android, and web browsers.
The "Min Fotboll" app quickly became one of the most popular sports apps in Sweden and over the last four years, the solution has turned into a real success case with more than 550 000 registered users and more than 80 000 matches each season with user-generated coverage with live streaming, live score and hundreds of thousands of pictures, videos, and comments from matches on all levels.
In 2020 youth matches were allowed to play, but no parents could be at the arenas due to the pandemic. We had just released the live streaming features of the platform and in that season more than 24 000 matches were live streamed by 15 000 different team staff members or parents with only a few simple touches on their smartphones, making Min Fotboll one of the bigger channels for live streamed football in a number of matches streamed.
Another great outcome is the new revenues generated from partner features and user payments for live streaming access. Min Fotboll has become a substantial new revenue stream for both the national association, the district associations, clubs, and teams.
And that was one of the reasons why Min Fotboll was nominated for a "UEFA Grow Award" for best stakeholder support initiative.
WFS: Is the fan reluctant to download "yet another" mobile app? Have you encountered that problem?
MW: We definitely encountered that problem when we were running on our old business model with the Sportswik app.
Since we started developing the official apps for federations, it is a whole new deal. It has essentially become the default app for consuming amateur and youth football in the country.
Why?
Because the users find the live streaming, lineups, interviews, pictures, highlights, etc. together with the schedules, results, and league tables in the same place, and in a hyper-personalised manner based on the teams and the leagues a user is interested in.
All this to say that "convenience" trumps everything else. The more value that the app is able to give the fan, the higher the chances they will not mind downloading another mobile app.
As an example, when we replaced the old results and tables app of the Swedish Floorball Federation, we had 50 000 users in 5 days and 100 000 users in two weeks, in a sport that only have 100 000 licensed players.
All this to say that "convenience" trumps everything else. The more value that the app is able to give the fan, the higher the chances they will not mind downloading another mobile app.
WFS: Do you believe web3, particularly NFTs, is the future of fan monetization? Why?
MW: So far I have rarely seen the mass market value of the NFT space, and we are therefore not very surprised by the backlashes seen this spring and summer around fans feeling cheated etc.
Blockchain technology is definitely interesting, but I don´t see that technology as the key to making fans pay. As I said before, I think the key is to create products, services, and experiences that bring people enough value, fun, and emotions that they are willing to pay for it.
First, understand the fan's behaviour and then, on a second level, decide what technology makes sense to implement.
WFS: What vision do you have for Sportswik?
MW: Our vision is to become the leading provider of content and fan engagement platforms for federations and help them better support the amateur and youth levels and stakeholders with innovative digital tools.
WFS: What value do in-person events like World Football Summit bring to the table?
MW: I attended WFS Europe back in 2018 and 2019, and I think that the in-person events are super important for networking opportunities and being able to get to know new people in the industry.
Meeting an interesting person when having lunch, or at "happy hour" after the first day is something that never happens when you are sitting at home in front of your computer.
WFS: What are your expectations for World Football Summit?
MW: I expect to have many interesting meetings with people from the football industry, and hopefully some new federations who will discover how our platform can fast-track their digital journeys.
I also look forward to getting new inputs from interesting speakers and other companies that can trigger new ideas on how we can further improve our product.
This interview featured in the latest edition of WFS Digest, our insider's guide to the latest and most relevant thoughts and practices from within the football industry. You can subscribe to WFS Digest HERE.