In a special WFS guest blog, Darryl Rigby from the UK's Immigration Advice Service outlines the impact Brexit is already having on football transfers and that although there are new hurdles to player movement, there are also plenty of opportunities for clubs when it comes to recruitment.
Brexit has meant changes for all industries across the UK and the country's divorce from the European Union has particularly added hurdles to talent acquisition, with new rules impacting the football industry in the transfer market. 
On the surface, it was easy to see the impact of Brexit when monitoring the UK's football transfer window in January; The English Premier League (EPL) hosts some of the wealthiest football clubs in the world and the league spent over £6.6 billion on transfers across the last five seasons. 
However, this January saw a sizeable drop in money spent on players from non-English clubs, with teams spending a comparatively paltry £45 million on players from non-English clubs.
Like a lot of businesses, football clubs' revenue have plummeted over the last calendar year, due to coronavirus as schedules were disrupted and stadiums closed their doors on supporters.
Many teams in the English Football League (EFL) have faced difficulties paying club wages and, as a result, teams are now clutching at their purse strings rather than splashing their cash. The drop in transfer spending is unsurprising considering the uncertain status of the country amid a pandemic.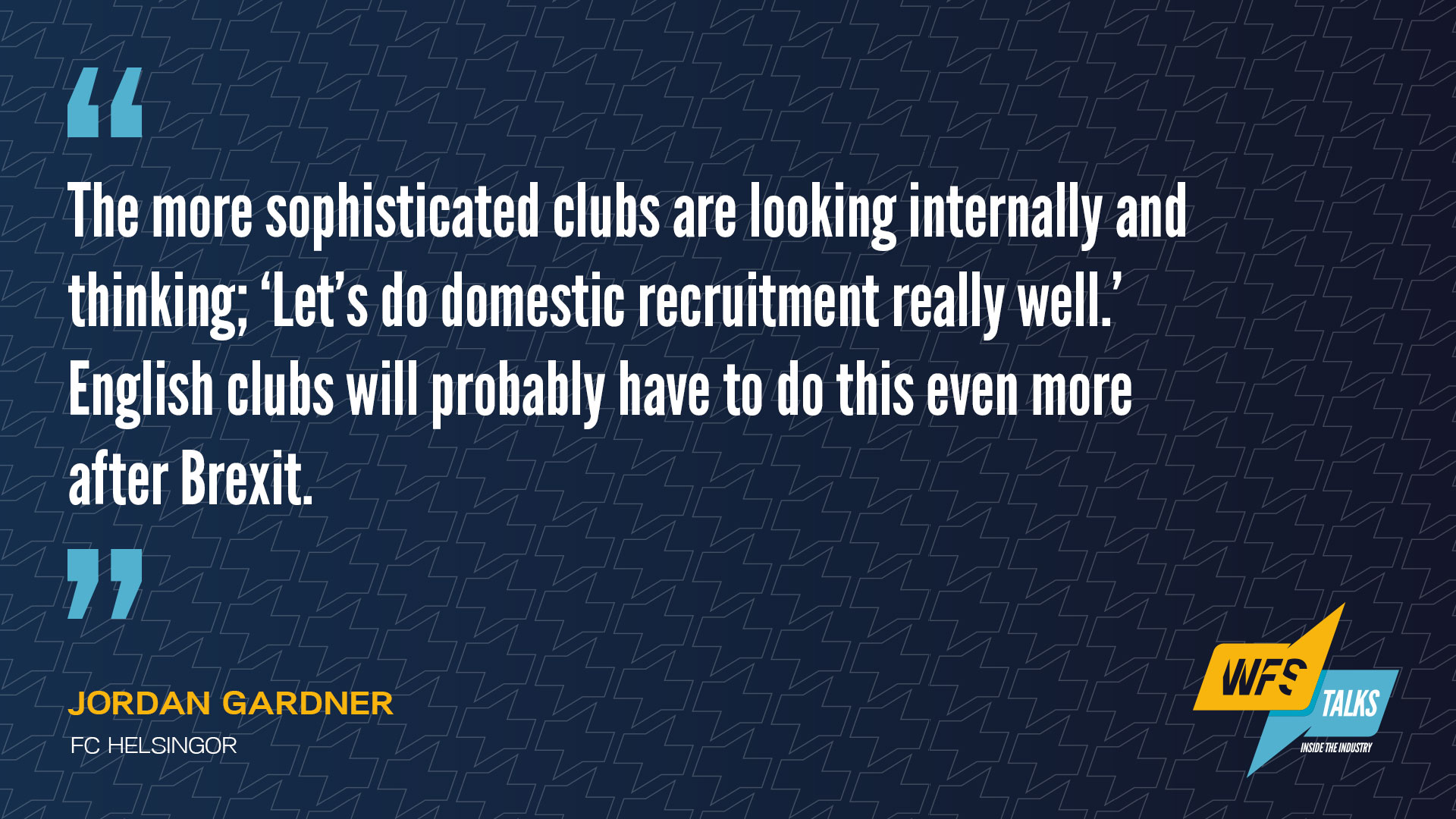 Through Brexit, the UK was to take control of its borders, money, and laws while protecting its economy, security, and Union. This led to many emphasising the economic impact Brexit would have on several industries and, notably, discussions revolved around the fishing industry, health, food standards, and the European Union's practices. 
Public discourse rarely argued the advantages and disadvantages of Brexit for football clubs, but from 1 January 2021 the government implemented new rules that would impact English football. International player recruitment is now more complicated under the new laws as a result of Brexit ending the freedom of movement between the UK and the EU. 
This policy change added bureaucratic steps to international football transfers. For instance, like other overseas workers, foreign footballers must pass a points-based system before moving to the UK. 
The Home Office and England's Football Association (FA) agreed on a Football Governing Body Endorsement (GBE), which will be awarded should players meet its eligibility criteria. The GBE focuses on a player's international senior and youth appearances, a player's club appearances in terms of minutes played, and further information on the selling club.
The EPL also agreed to limit the number of overseas players a club can have and as of January, English clubs are limited to three overseas U21 players in their squad and are barred from signing overseas U18 players.  This policy will be tweaked and reviewed ahead of the summer transfer window, while the current set of new rules have proved problematic for managers.
West Bromwich Albion manager Sam Allardyce's Brexit complaints are on record but leading up to Brexit, Allardyce was vocal in his support for the UK's exit from the trading bloc. Since Brexit, however, the relegation-threatened coach stated he had three players capable of playing in the UK. As per regulations, the FA blocked all three of Allardyce's potential transfers.
Premier League teams have a history of signing high-potential youngsters from overseas clubs, and the new barriers to European transfers can lead to opportunities in other areas. 
Many of football's top leagues reside in Europe, but high-quality players also play in other regions. This should make clubs expand their scouting networks in areas such as South America or to unearth new talent.
Transfer roadblocks can also be advantageous for young talent at home and the UK has the opportunity to improve its national teams by limiting foreign transfers and investing more on domestic players. 
Brexit has undoubtedly had an impact on football transfers between the UK and the EU, new rules and paperwork will mean additional barriers to transfers between both and it will take time for clubs to adjust to the new system.  They can, however, still make significant signings in transfer windows, while nurturing and improving the UK's grassroots football and young British footballers. 
The post-Brexit transfer environment is turbulent, but should soon settle. 
Darryl Rigby is a writer for the Immigration Advice Service, an organisation of immigration lawyers that helps asylum seekers and undocumented migrants with their legal status.