We're only one week away from WFS Europe and from our WFS Awards Gala! As we get ready to celebrate the game-changers in our industry, we're very excited to announce the winners of this years edition of the WFS Awards presented by Junta de Andalucía.
With every edition of the WFS Awards it is our mission to acknowledge and celebrate the great forces behind the scenes driving change to build the football we want. The football we need. Among some of the past winners are Arsenal FC, Aleksander Čeferin, Sevilla FC, Socios.com…to name a few. The awards ceremony will be held on the 20th of September, the night of our two-day WFS Europe event in Sevilla. So get ready!
This year's edition of the WFS Awards is particularly special to us, since it's the first one with after our rebranding. With this new brand, we enforce our mission to evolve the football industry into one we're proud to champion. So, naturally, not only the WFS brand image is changing, but so are our awards, built once more by the talented and innovative team at Nagami Design.
Below you will find the winners from each category:
Best Executive Award by Nolan Partners
Directed to the executive who has made a change for the benefit of the institution, has made the most efficient use of its resources, and has achieved greater impact according to their capabilities.
Best Venue Award by Mondo Stadia
Directed to stadiums and sports venues, taking into account fan experience, access, match day operations… among others.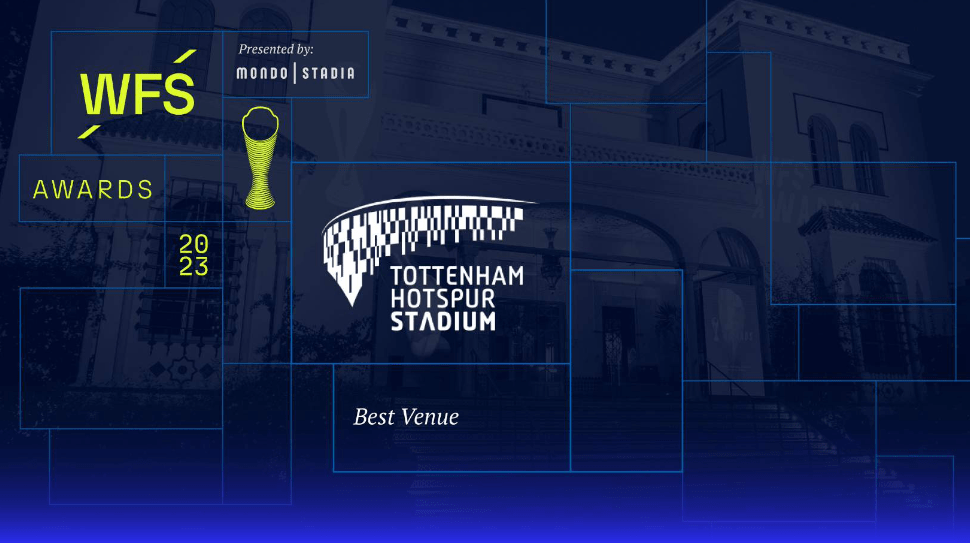 Best Digital Transformation Initiative Award by N3xt Sports
Directed at football rights holders: clubs, federations, and leagues, that have recently gone through a digital transformation process with demonstrated new value generated. The process may either be completed or ongoing but must be able to present tangible results.
Football For Good Award by Common Goal
Directed at clubs, club foundations, institutions, NGO's or companies that promote social change through football.
Best Women's Football Initiative Award by Women in Football
Directed at the company or institution whose performance or initiative has contributed in an outstanding and relevant way to promote the development and growth of women's football, on a professional level, achieving notoriety and a certain projection that inspires new generations to practice it and audiences to follow it.
Football Without Limits Award by Integrated Dreams
This WFS Award looks to applaud, cherish and gain inspiration from companies, clubs and federations that have provided support to the inclusion and visibility of disabled people in our society, specifically in sports, by means of any initiative, technology, marketing campaign, innovative solution.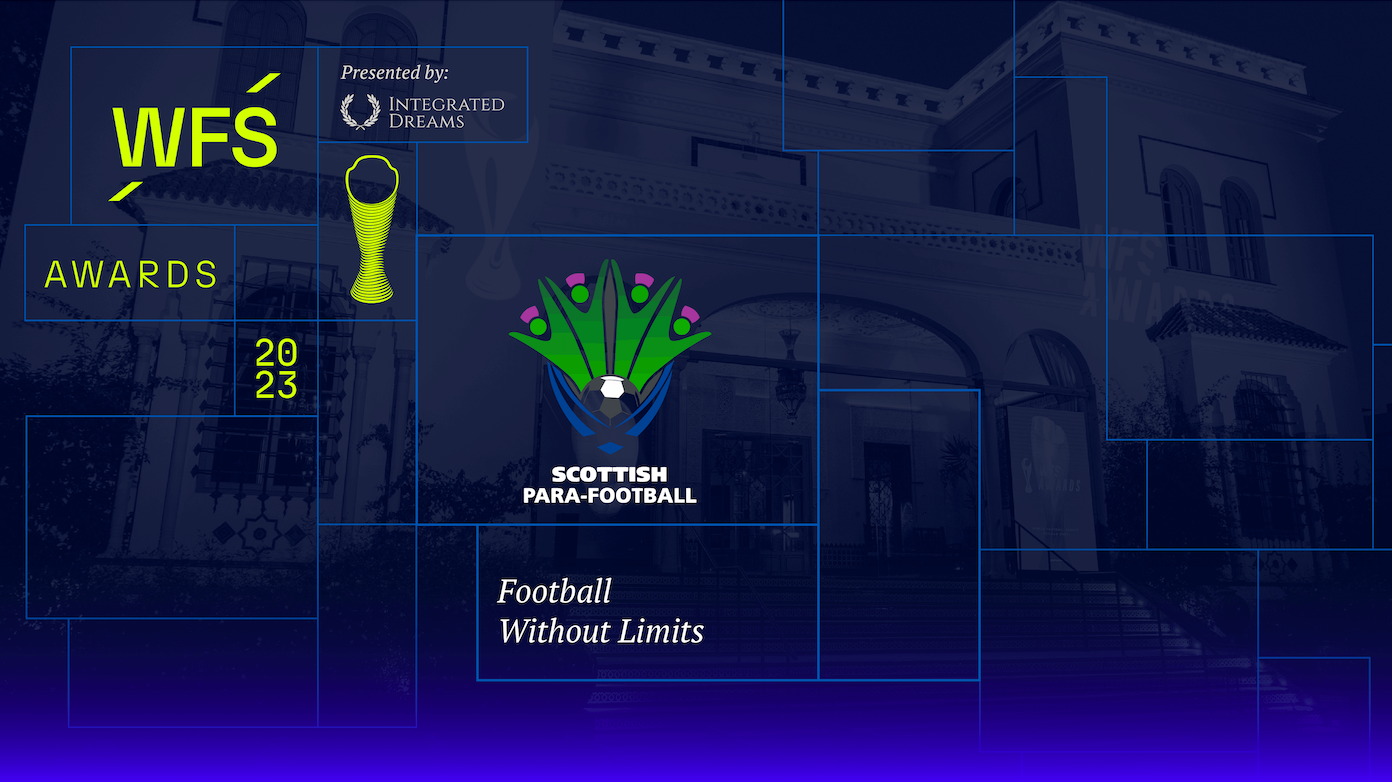 Best Supplier Award by SportstechX
Directed at companies that provide products that provide products or services to the football industry. The company may be a supplier for different football clubs or sports disciplines.
Marcus Rashford Award by FIFPPRO
An award created to reaffirm the legacy of Marcus Rashford MBE's child food poverty campaigning. This is directed at athletes, executives and organization employees who have championed programs and actions that have a positive impact on their communities and drive positive societal change.
Best Sportstech Startup Award by LaSource
This award celebrates the most promising and innovative startups that provide sports organizations with outstanding solutions to help them in their transitions and overall transformation.
Best Internationalization Strategy Award by Deloitte
Directed at the company or institution that has best expanded its business internationally, gaining market expansion, business diversification, growth of investment, etc.
Most Impactful Branding Initiative Award by SUMMA Branding
Directed at the company, club, institution or individual who has displayed or executed an exceptional branding campaign within the football industry.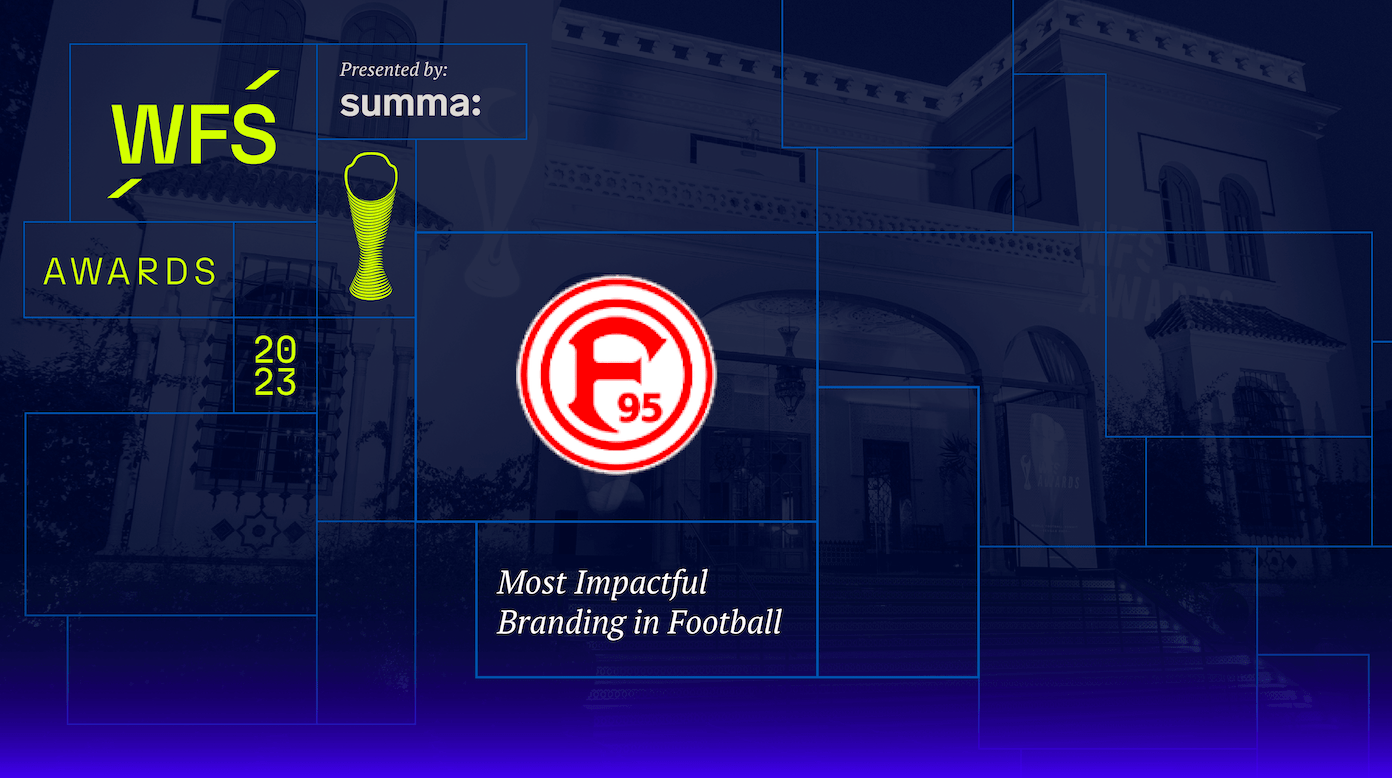 Congratulations to all our 2023 WFS Awards winners! We're looking forward to seeing them all at the WFS Awards Gala on the night of September 20th!
Check out the pictures from the WFS Awards Ceremony last year!