WFS is proud to announce its support to Common Goal, an initiative lead by Juan Mata and streetfootballworld, by donating 1% of its income to the movement.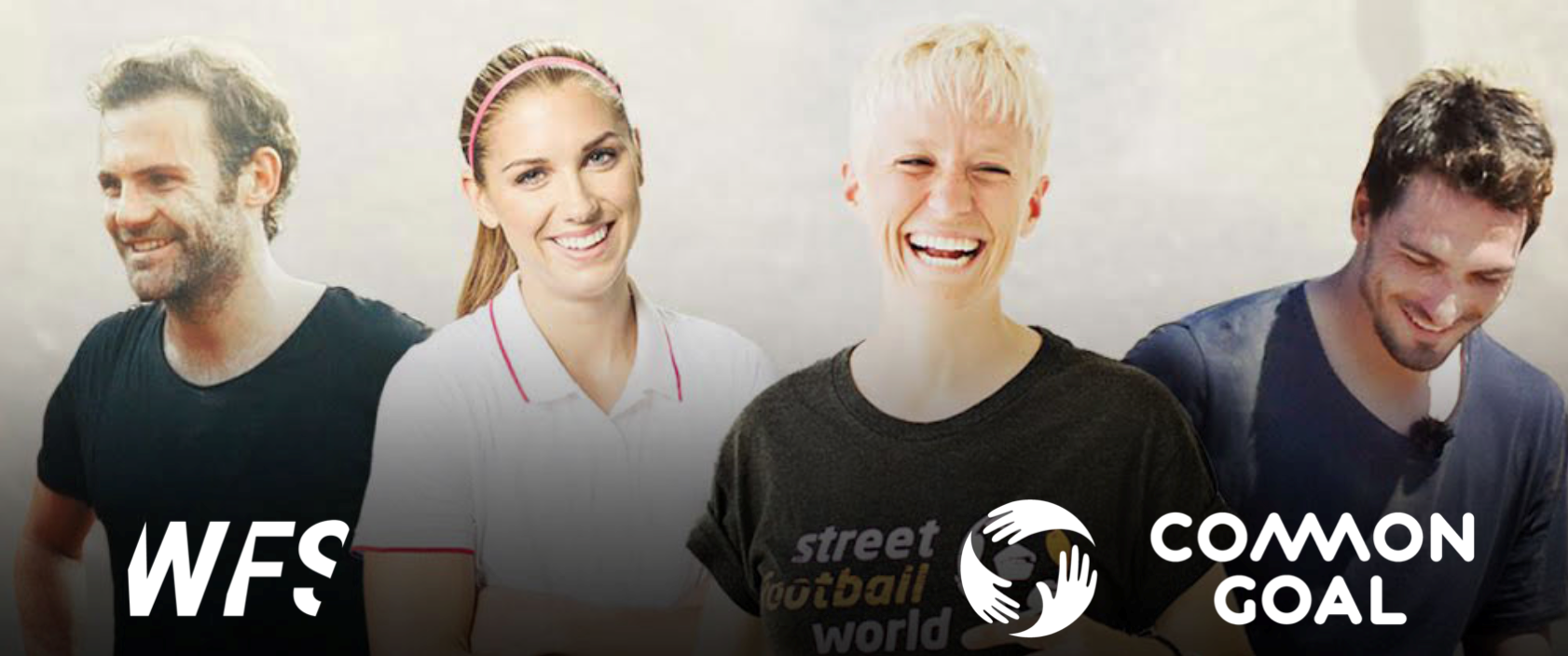 Juan Mata recently stepped up and became the first football player to make a pledge to donate 1% of his salary to a collective fund, which is then invested in football-based charities around the world. The project is called Common Goal and it is an initiative that has the ambition to maximise the power of football for the benefit of our societies.
"What we're trying to do is define a shared social agenda for football, Common Goal goes beyond individual brands and egos to deliver a greater impact. By making the pledge, we can form a lasting connection between football as a business and football as a tool for social change." – Juan Mata
The project is developed by the streetfootballworld, a WFS Partner, whose CEO, Jürgen Griesbeck said,
 "Juan Mata's pledge was the first step of a giant global endeavour. Imagine the entire industry uniting in the name of social change. Together we can usher in a new era for football and forge a deeper sense of purpose at the heart of the game."
The pledge has received huge media attention and plyers like Mats Hummels have joined and more recently, Women's Football players Megan Rapinoe and Alex Morgan.
At World Football Summit, we have always been inspired by the work of streetfootballworld. When Common Goal was launched, we immediately felt connected to the project. WFS provides a platform for business engagement, communication and knowledge sharing for the football industry so we consider ourselves as an important part of this growing industry. It is an honour and a privilege for WFS to become part of the growing family that is Common Goal.